A two-year old rescue cat Draven from Pennsylvania spends his time visiting hospitals, convalescent centers, schools, and an Assisted Living Center. He brings comfort, snuggles, purrs and lots of smiles.
"We adopted him as a kitten from an animal rescue called Rainbow Animal Refuge (Butler/Lyndora, PA). As soon as my husband picked him up, he began to purr and we noticed his little pink tongue was hanging out! We knew this was a sign he was a special kitty and filled out the paperwork to take him home that day," Draven's human wrote via Facebook.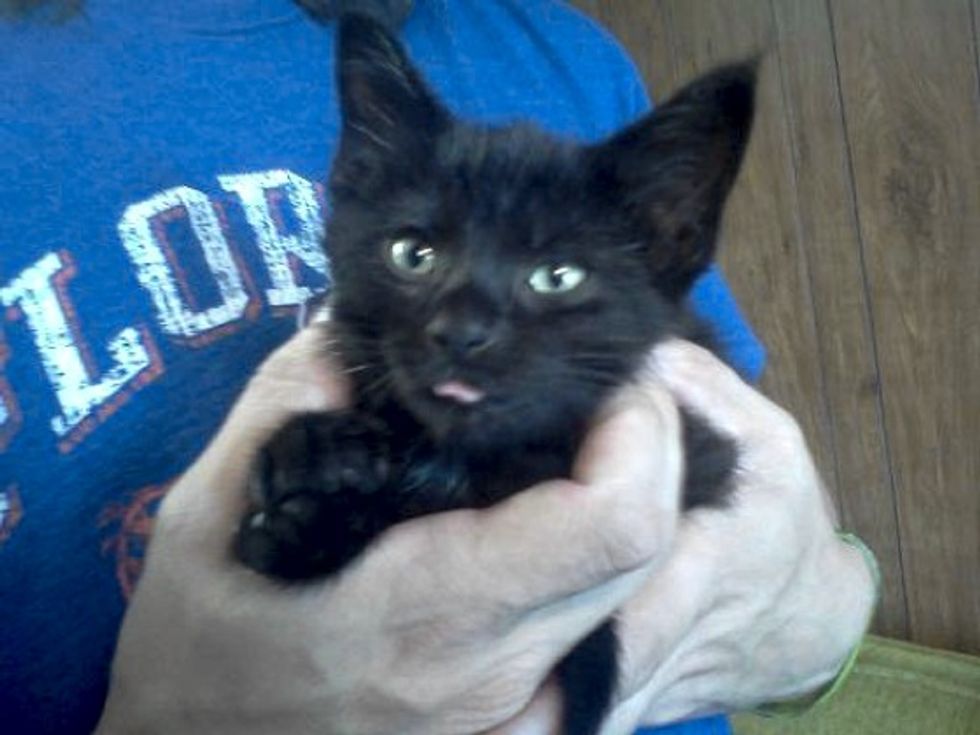 During his visits to hospitals, Draven rides in a pet stroller so he's "at a good level for bed ridden folks."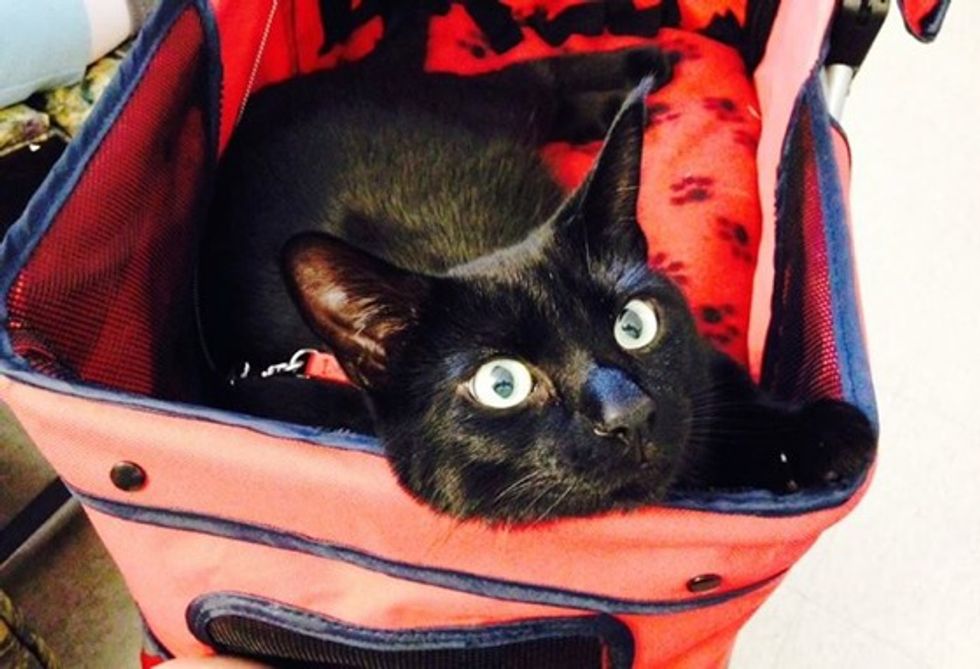 His sweet demeanor brings happiness to everyone he meets.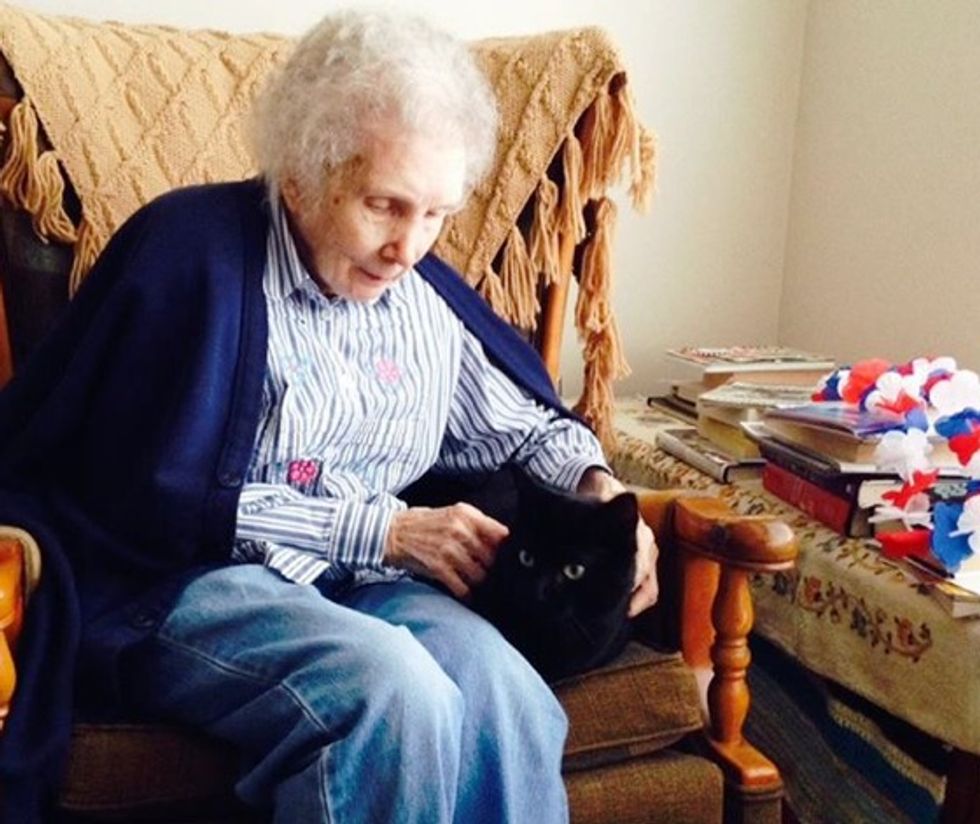 He likes to hop on their lap and offer snuggles, purrs and TLC.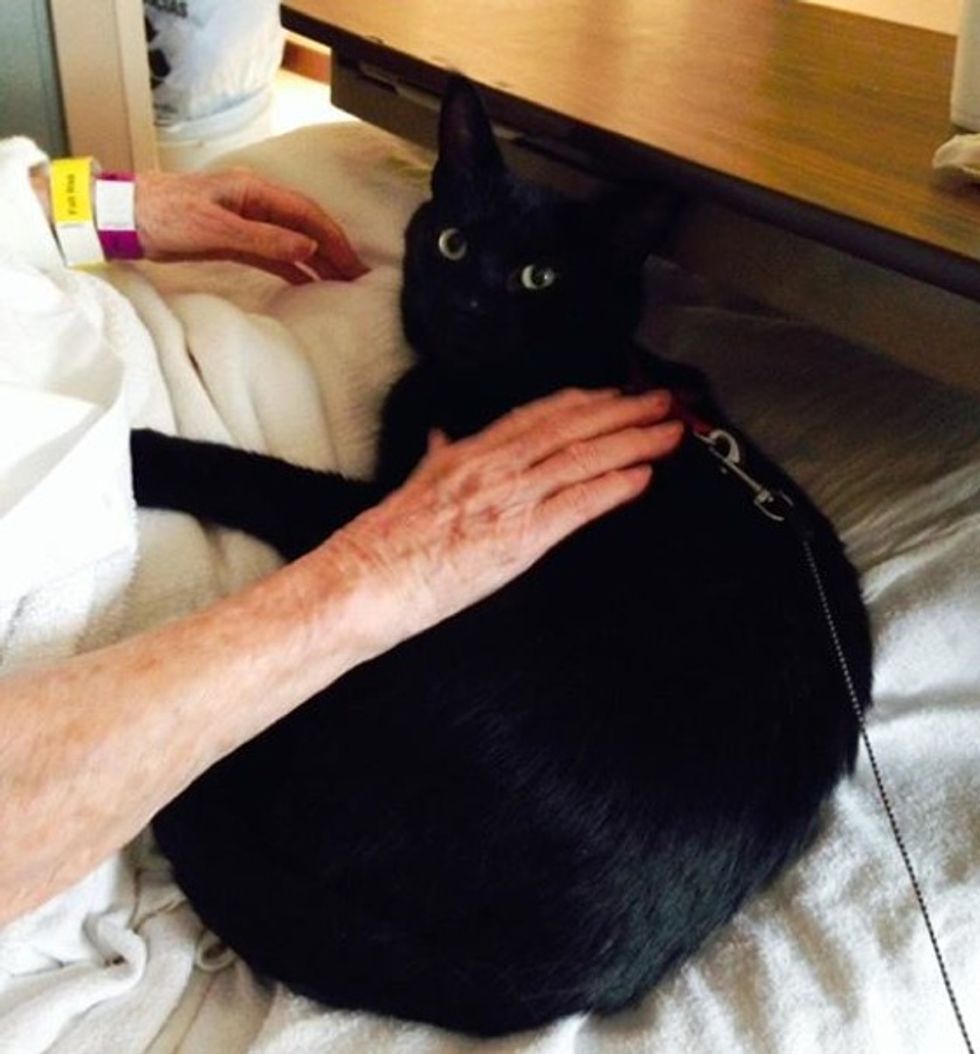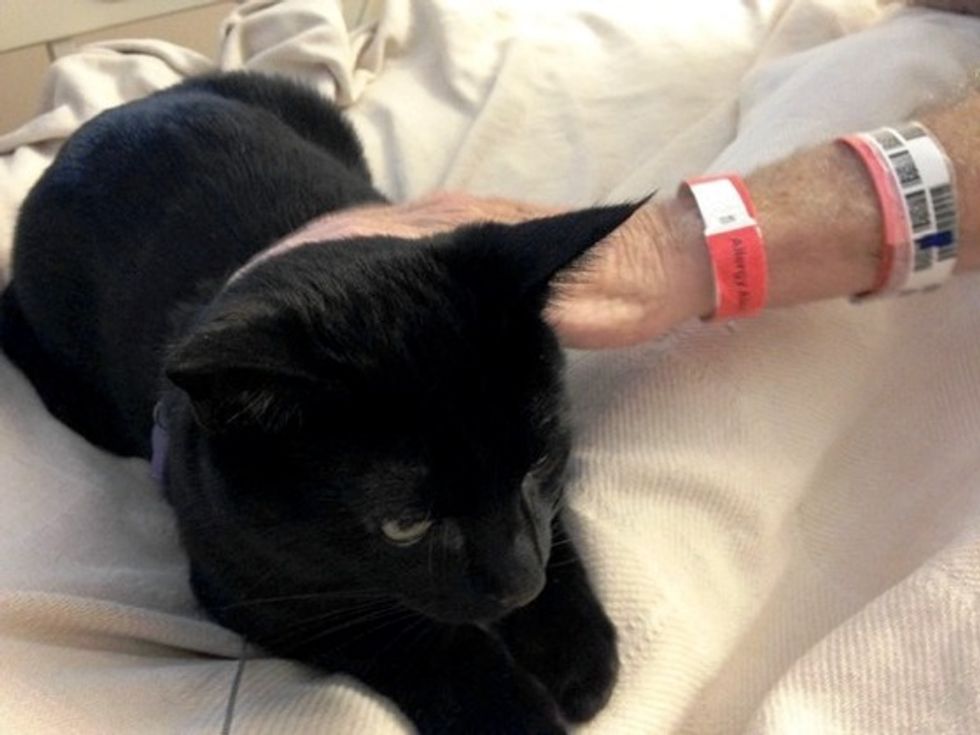 Draven is a hugger and a love bug to everyone in the hospital.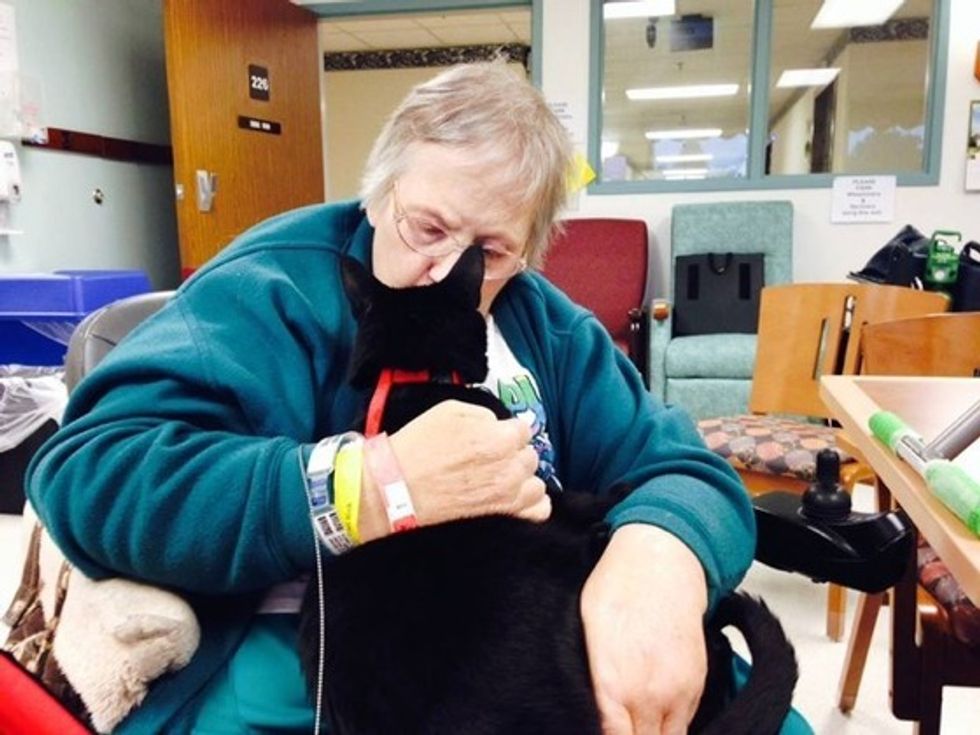 He even encourages people with an injured or weak arm to pet him.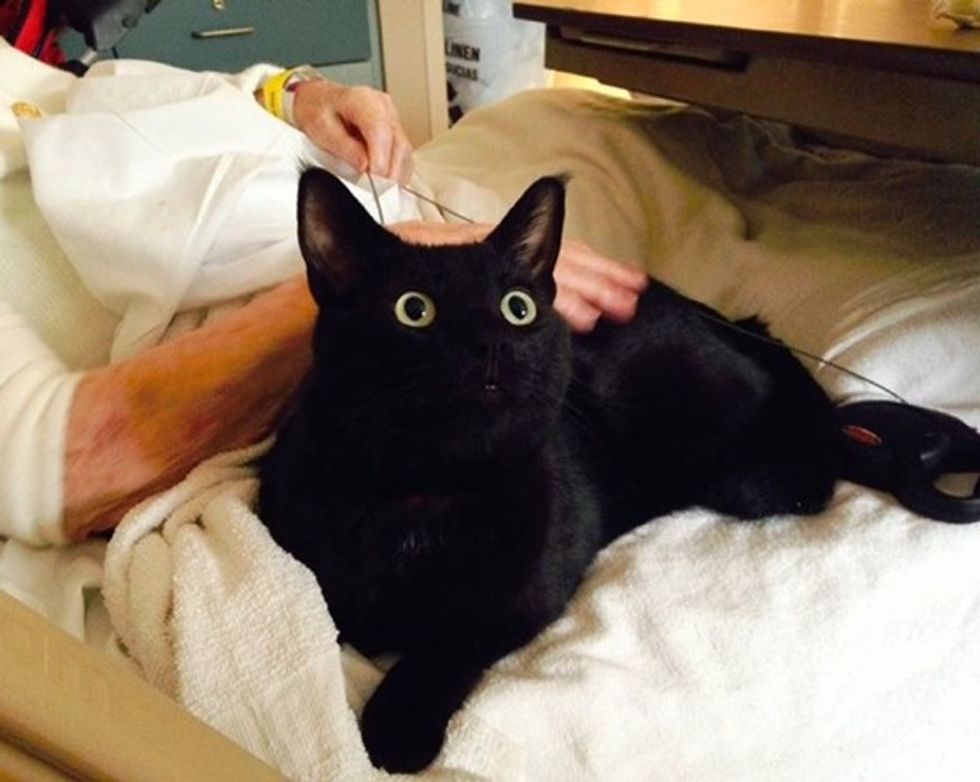 Sometimes, a snuggle from a purring furry friend can change a person's life.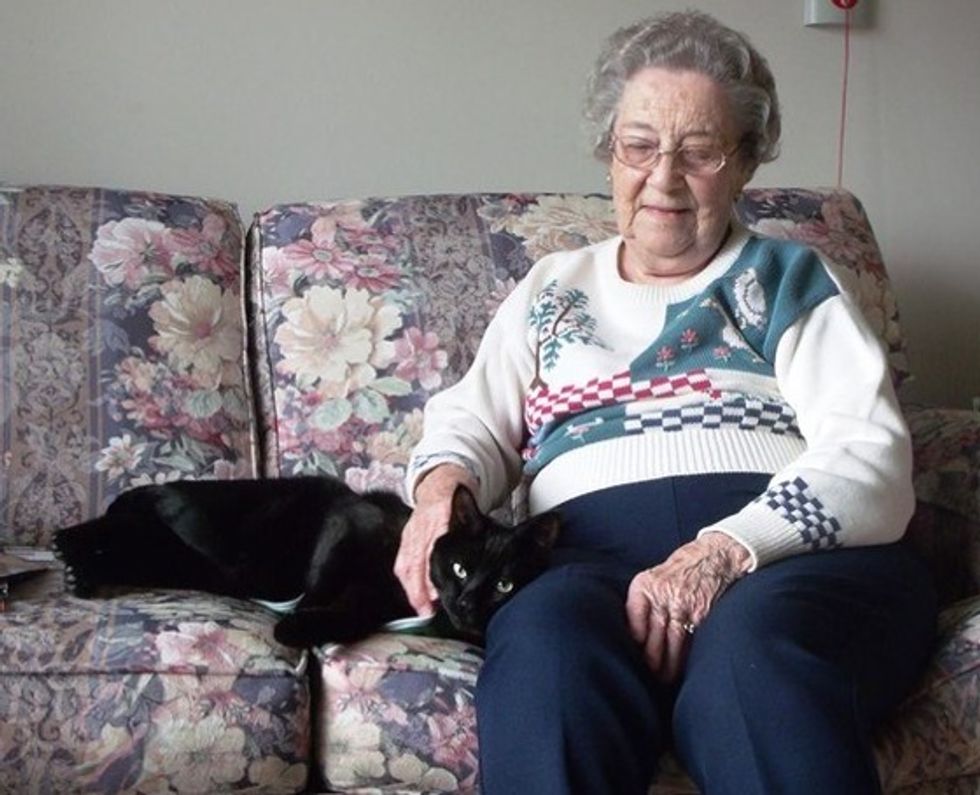 Photos from Draven the therapy cat. Follow him on Facebook. Also seen on Buzzfeed.