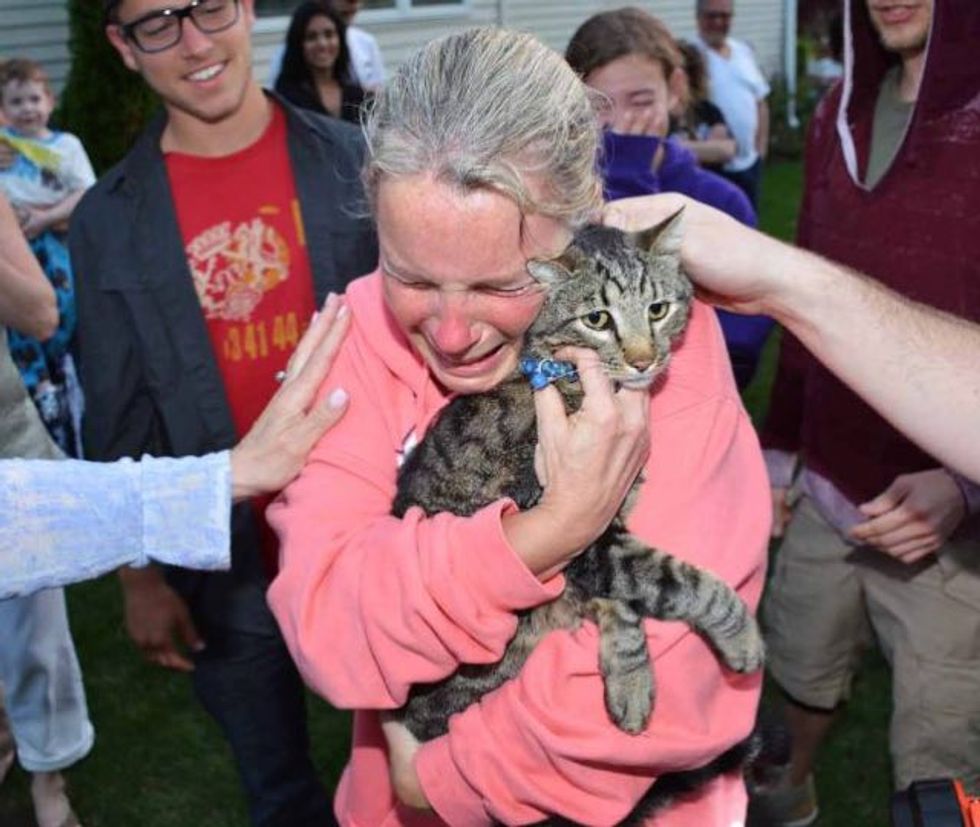 It's a story with a purrfect ending!
A woman was overcome with joy after her missing cat Roscoe was found and saved from a dried up well.
Roscoe went missing about two weeks ago. When neighbors heard fainted meows from an Oceanside dry well, they called firefighters for help.
About a dozen of men came to the scene. After they made sure the air was safe in the well, a young firefighter Danny Leboff descended into the narrow well, and Roscoe was brought back above ground, couldn't wait to get out.
"The cat was ready to go, that's for sure," said Fire Chief John Madden.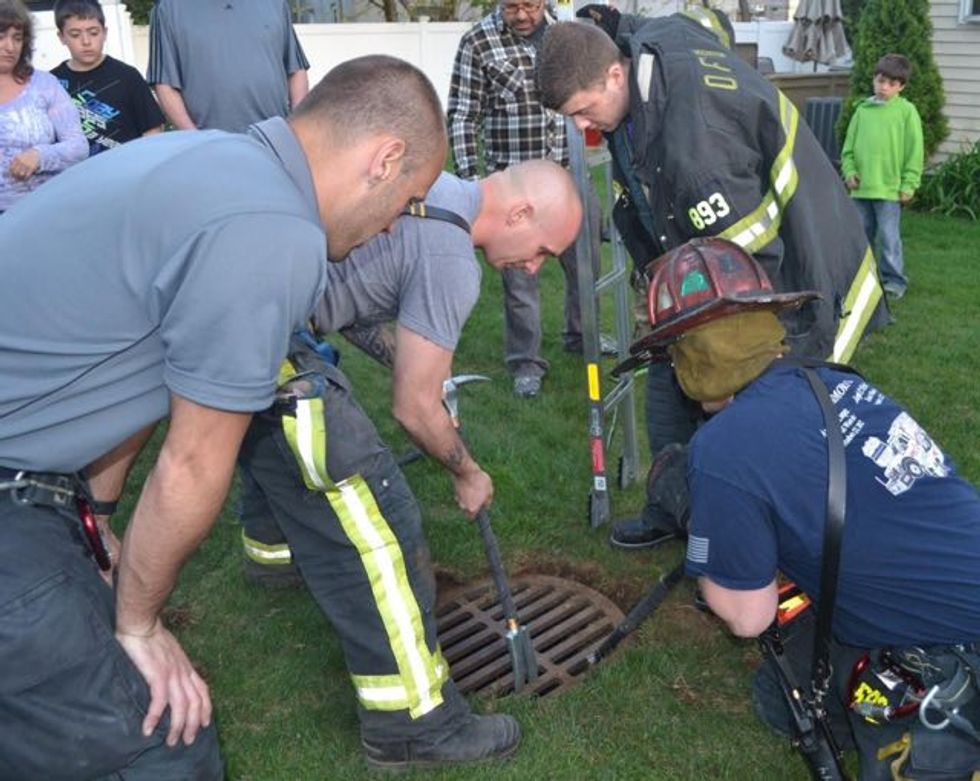 Roscoe's human was overwhelmed with joy when she saw her beloved tabby cat. "She was very emotional… she couldn't believe it was her cat," Madden said. "I think she had given up on seeing him again."
"She was just hysterical," said Emma Ryan. "Everyone was clapping and cheering when the cat came out. It was such a happy Mother's Day. Everyone's a cat lover."
"It feels good when you bring them back to their owners," Madden said.
Roscoe the cat had gone missing for 2 weeks.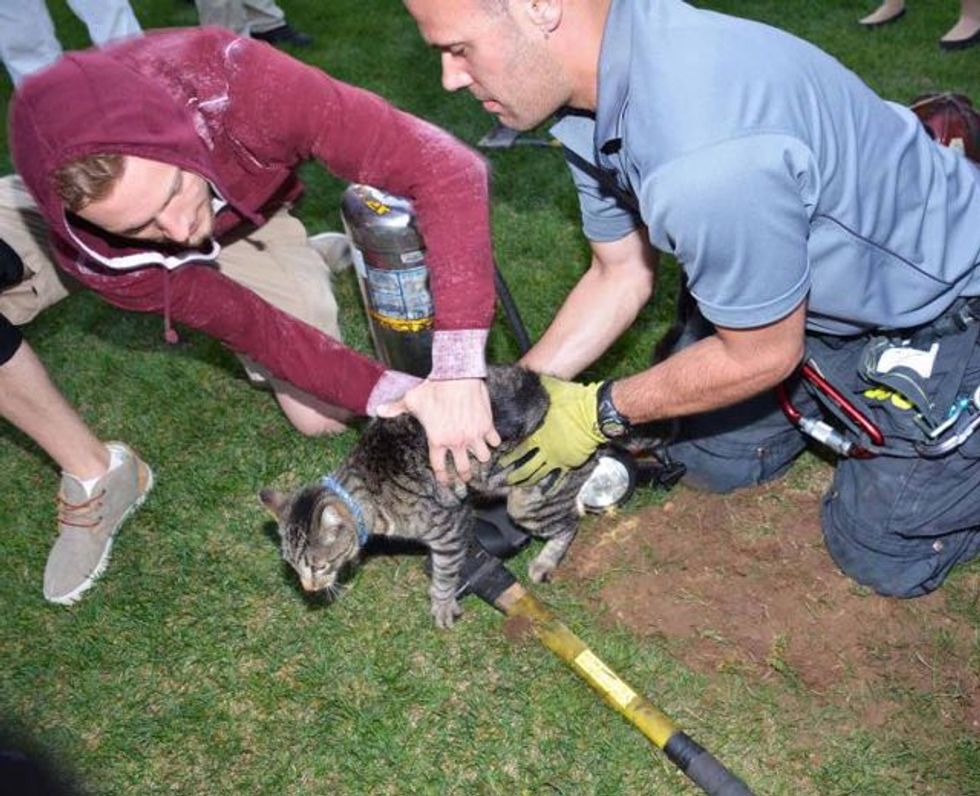 A dozen of firefighters helped rescue Roscoe the cat and brought him to safety.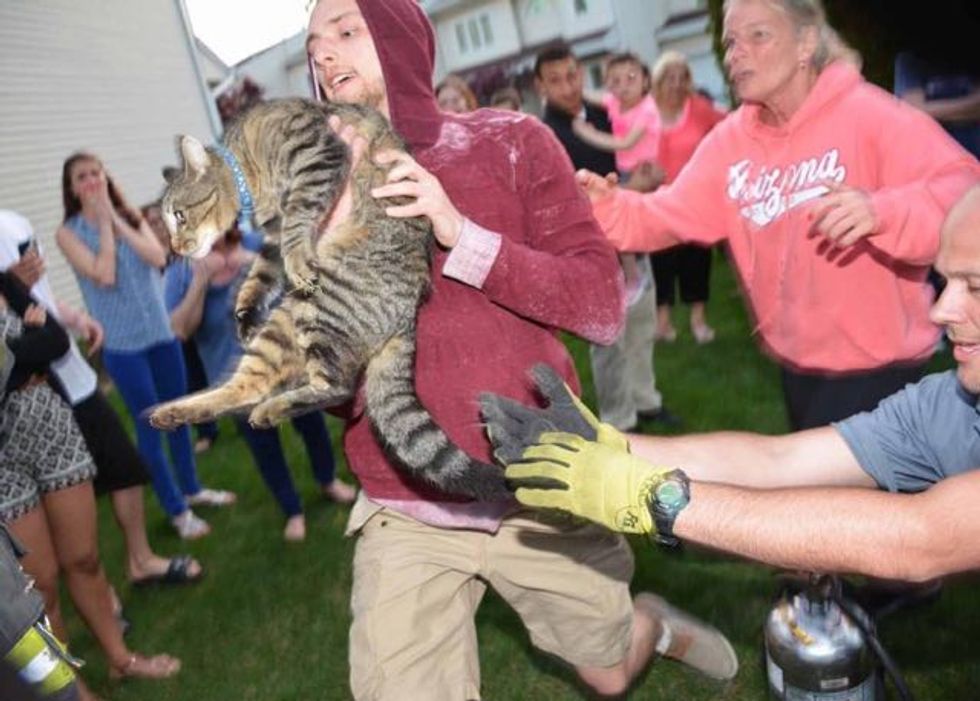 It was an emotional reunion! She couldn't believe they had found her beloved cat.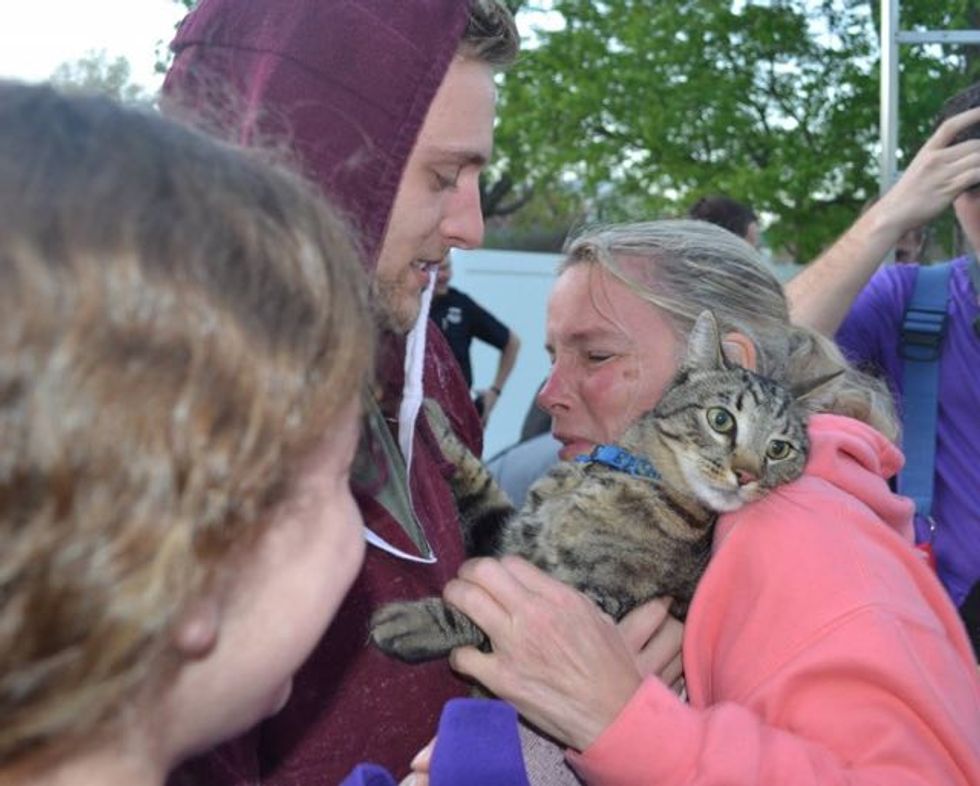 Roscoe was so happy to be out and back in his human's arms.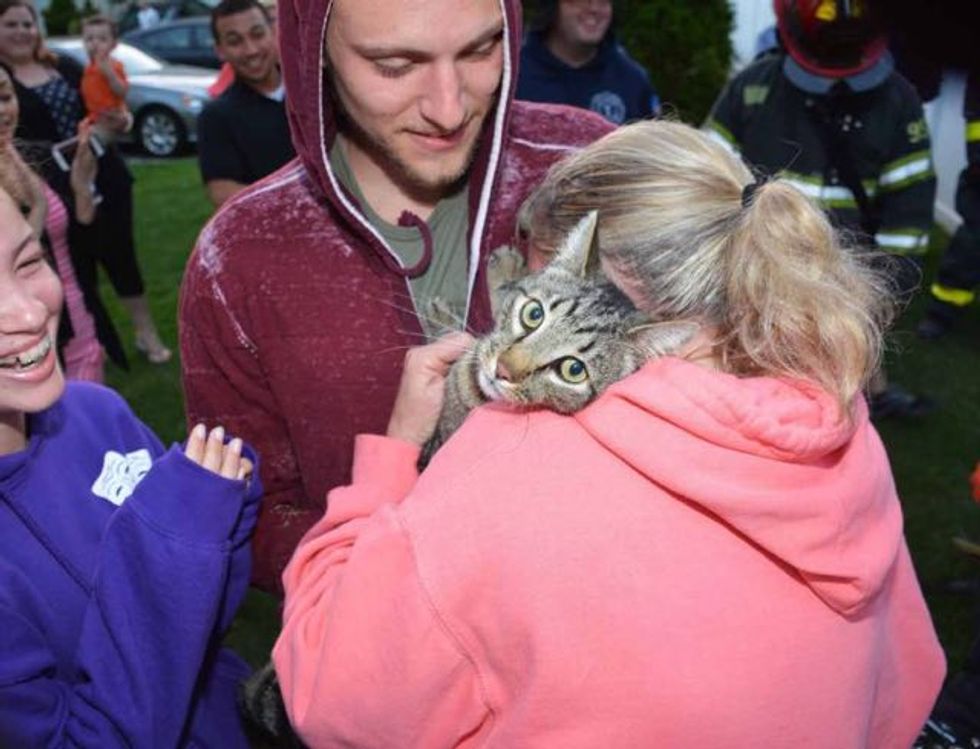 She was overcome with joy!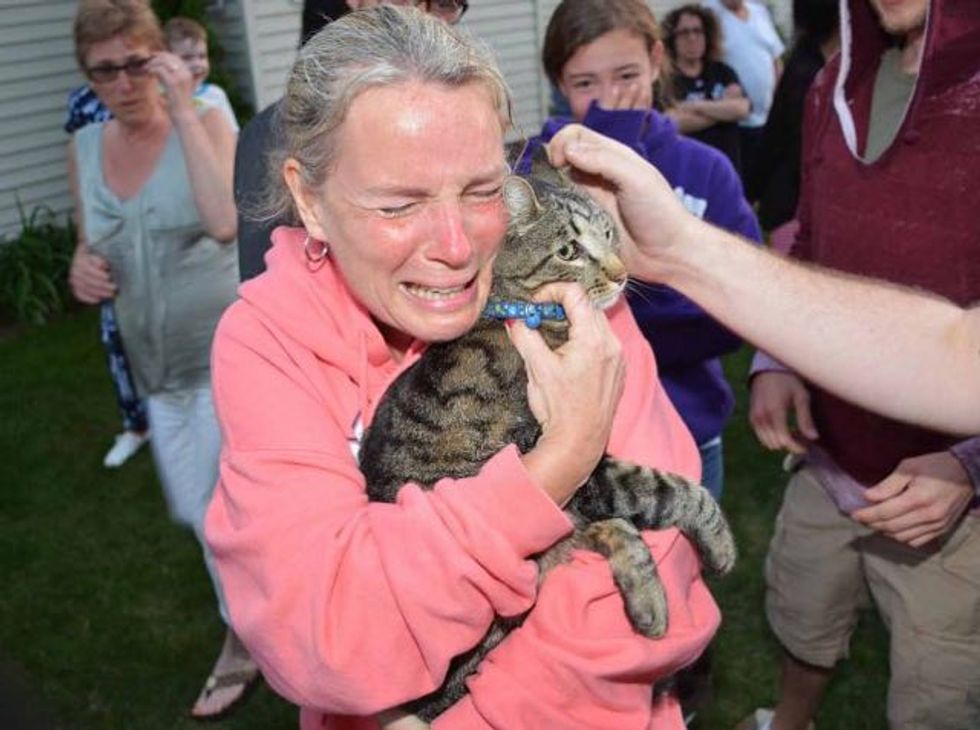 Source: New York Post.