Piddle and Charlie two family cats survived the tornado that struck Moore Oklahoma by hiding under the bed.
Reddit user thesnowninja talked about what happened: "We went to check on my brother. After running into him at the house, we found out he and his family were fine, but they hadn't found the cats. So we dug around the bedroom, knowing that the cats like to hide under the bed."
When they discovered the whereabouts of the kitties, the cats "were both a little dirty, but they avoided a lot of the debris because they were under the bed," he added.
Piddle survived the tornado, rescued by her family who went out to find her and Charlie the cat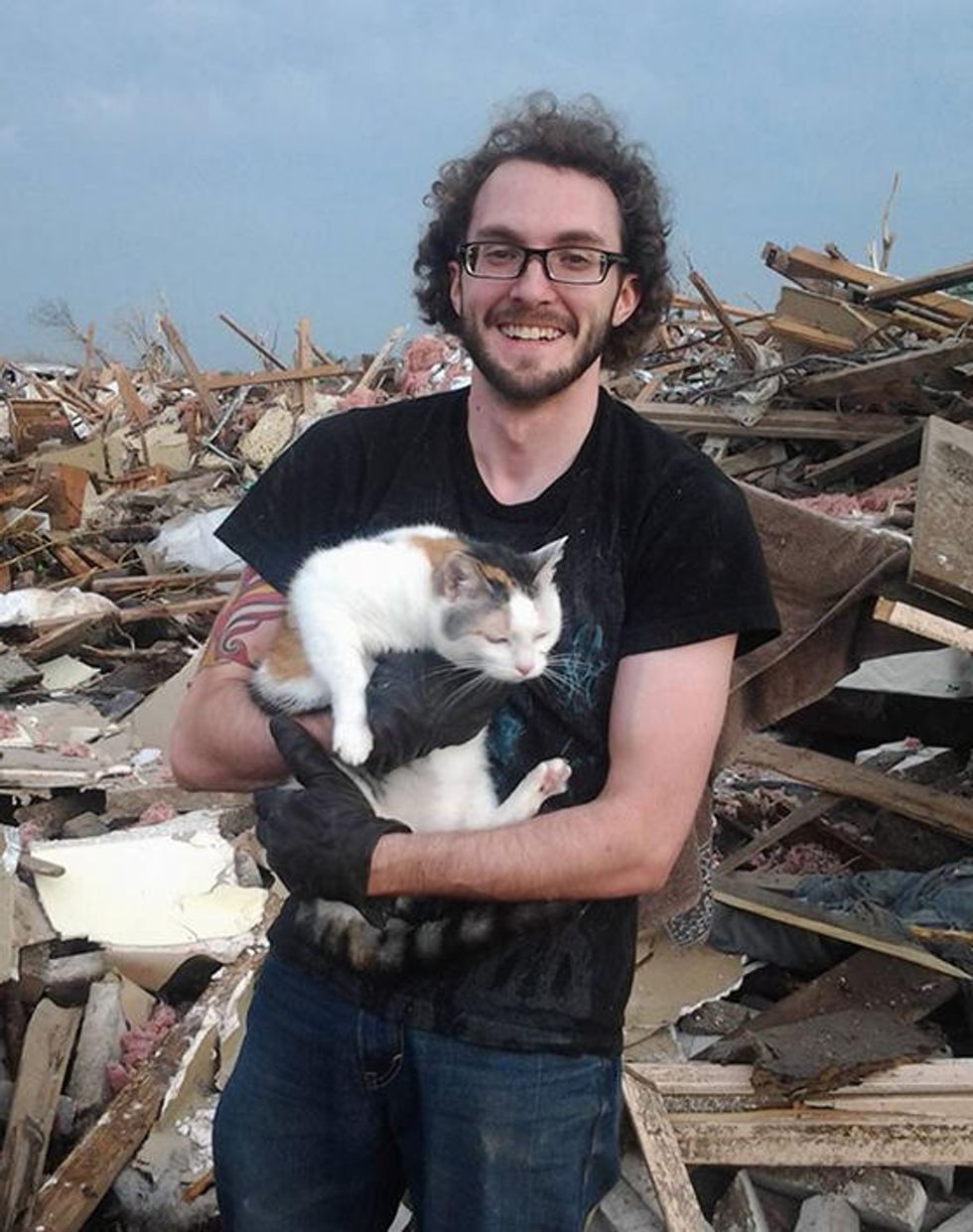 This is where they found Piddle and Charlie (under the bed)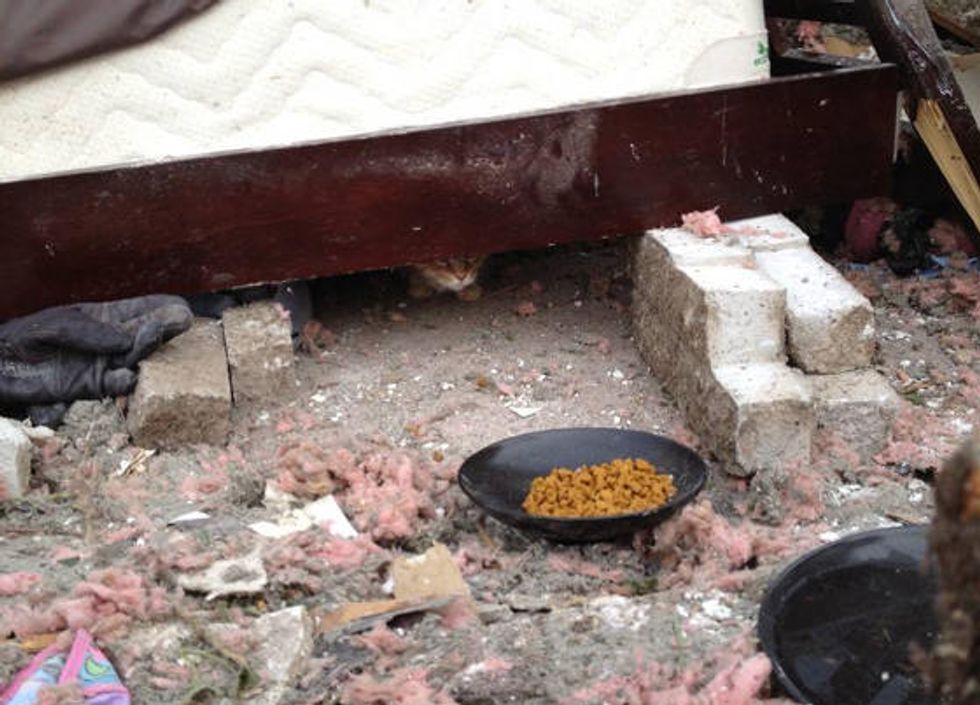 Safe and happy to be reunited with the family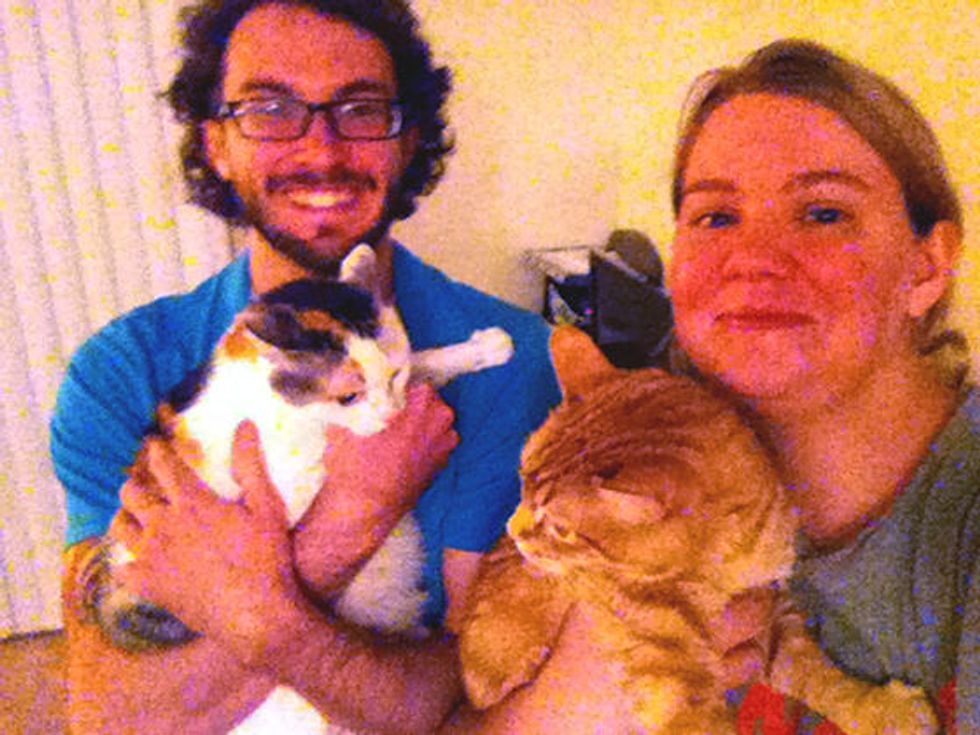 Photos via reddit.