When Caleb Suko and his family were vacationing in Odessa, Ukraine, they found a tiny homeless stray. Soon the family went on a mission to help the kitten find a good home, what happened next was surprisingly touching.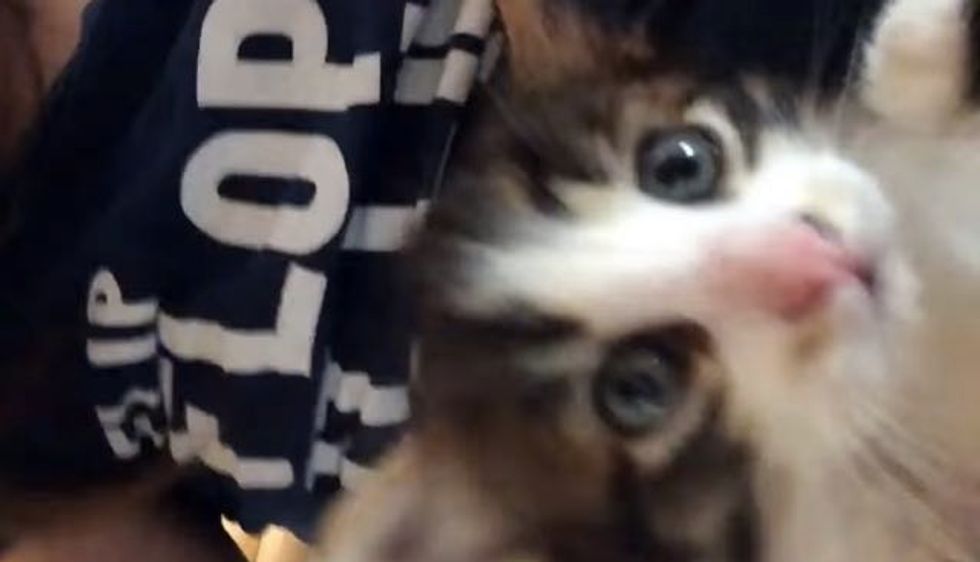 They found this little kitten (named Mitten) while they were on vacation and somehow he ended up in their car on their way home. The kids told the parents that they couldn't leave Mitten there and insisted to help him find a home.
It took them over an hour driving, asking people to adopt the kitten, but no one wanted him. Until they stopped to fix their license plate, one lady told them a neighbor (an old lady) who recently lost her cat, was looking for a kitten.
The family immediately rerouted their way to the old lady's home.
When they arrived with the kitten, the old lady was overwhelmed with joy and couldn't stop kissing and hugging her new baby.
[Scroll down for video]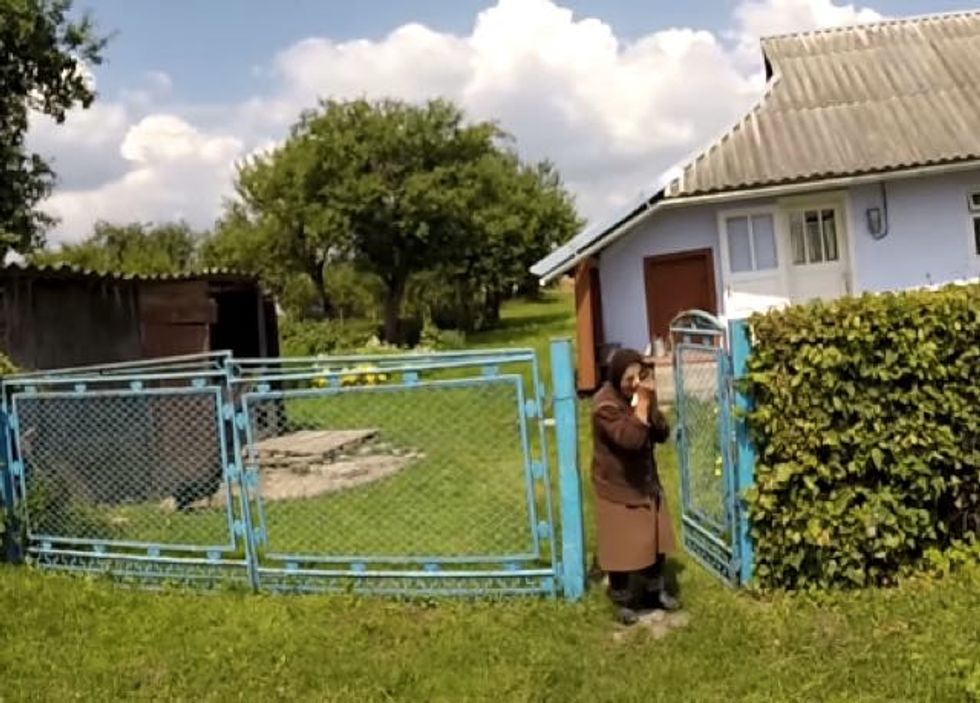 "We walked to this very cute, small house, found the lady there. Boy, was she so glad to see that cute cat. She just grabbed him and kissed him and hugged him. I really think it was worth the drive. Just taking care of this kitten to see how happy this lady was to see this little furry ball," they said in the video.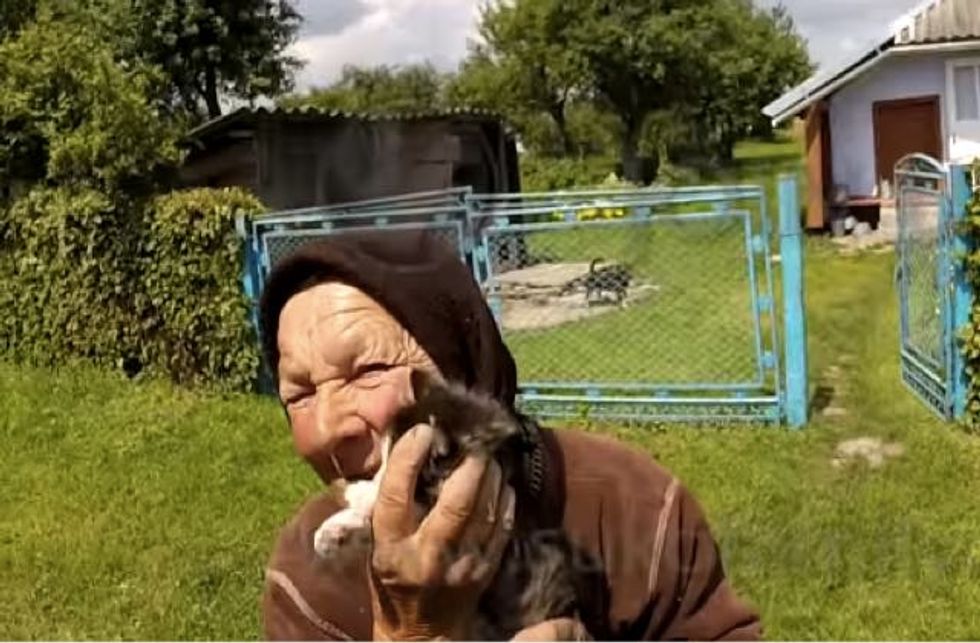 Watch this heart warming story in this video: