It took a village to save this little tuxedo boy named Haze from an uncertain future. Now he's cuddling with a friend the kitty never expected to have.
"Haze came from our LAPS/Tinykittens compassionate TNR project. He is one of 3 - 7 week old siblings born on the property to feral mama Nova," Kayla Chapman of Langley Animal Protection Society (LAPS) told Love Meow.
Haze cuddling with his feral mama Nova. He was born a very clingy fur baby.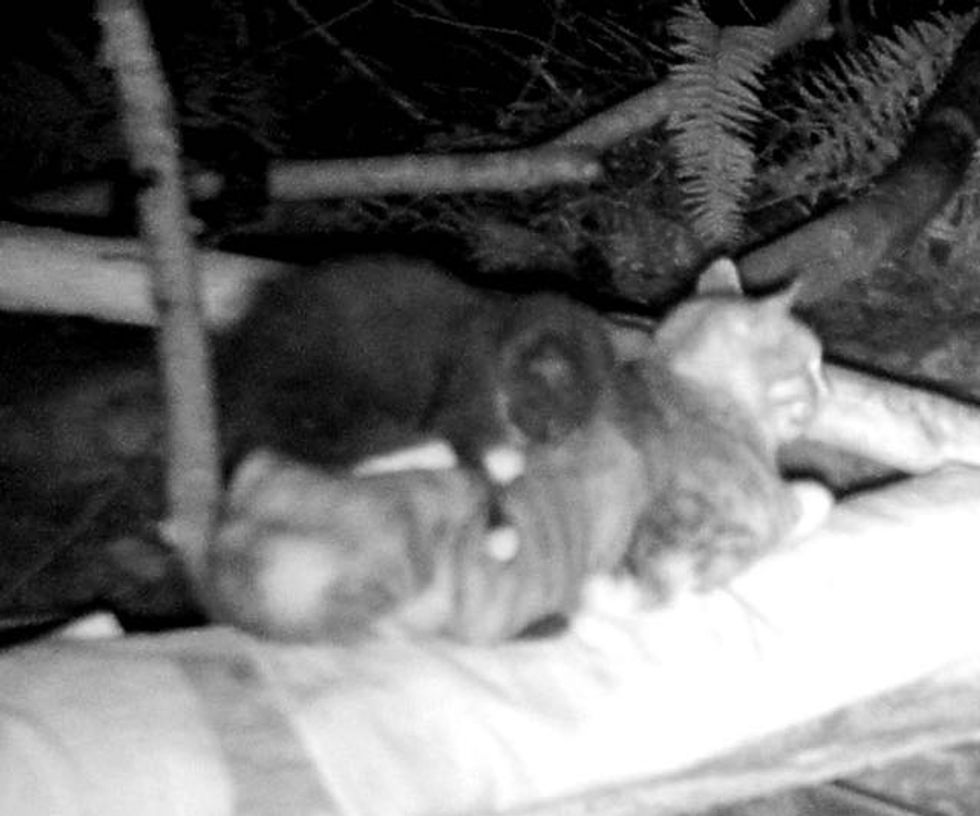 "As you can see, Haze is clearly a mama's boy, riding Nova like a possum!
We'd love to trap mama Nova too... She's had at least 3 litters of kittens so far this year and may be pregnant again even though she is still nursing Haze and his siblings."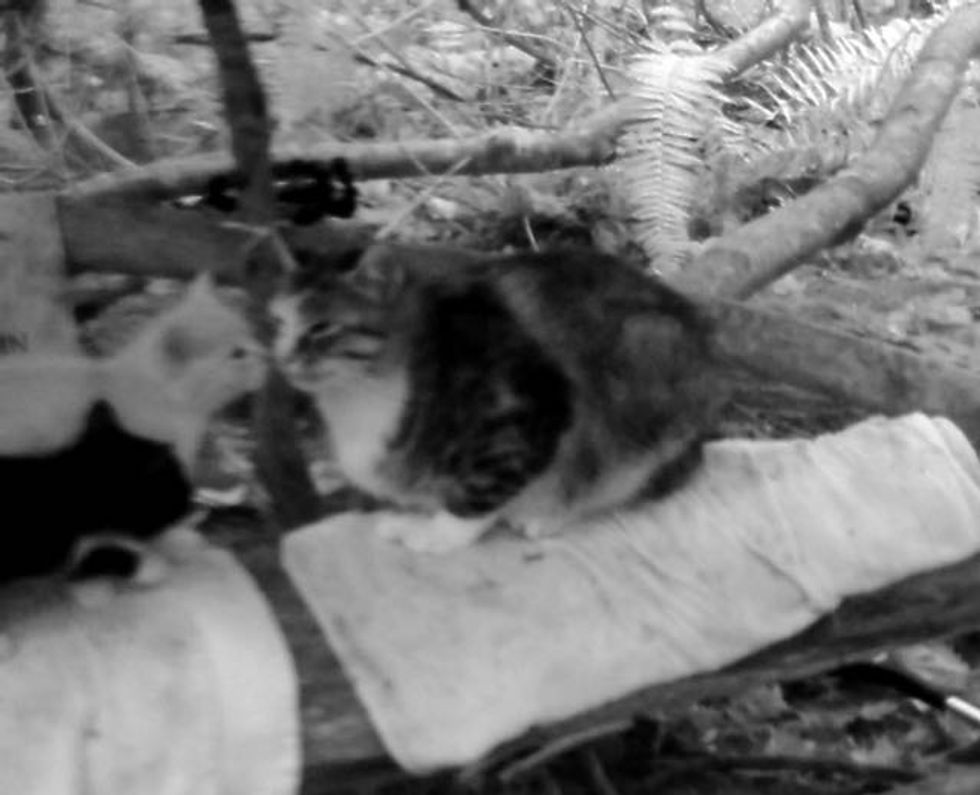 "Sadly, like many feral kittens he and his siblings are full of parasites and struggling to thrive. Haze's sister Rain was rescued 2 days ago, only to succumb to an unknown illness in spite of receiving intensive veterinary care," Kayla said.
Haze was dehydrated and underweight when they got him. Kayla is feeding him every two hours around the clock with a syringe to make sure he gets plenty of food and fluid to grow and get stronger.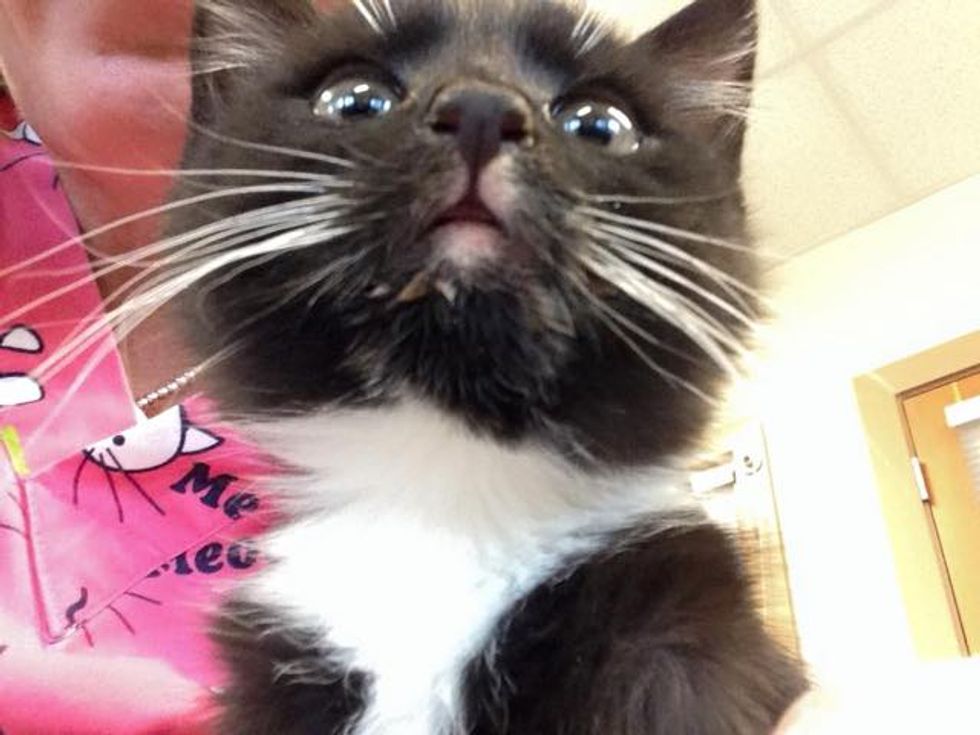 24 hours after his rescue, little Haze is showing his human friends appreciation with some nose kisses.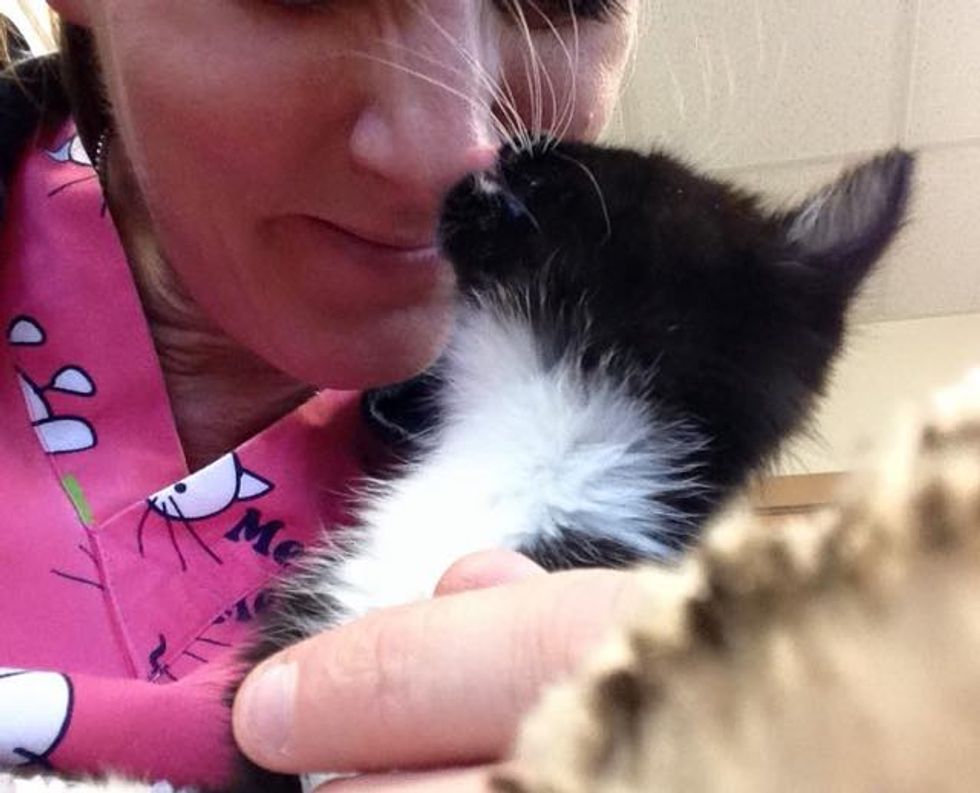 They were worried he would be lonely after we saw how attached he was to his mama Nova, so Kayla introduced him to her dog who has filled right in for her.
"He is currently going home with me at night and has made a new best friend with my little dog Jasper. They are now inseparable!" Kayla added.
Haze is getting some much needed snuggles from his new buddy Jasper.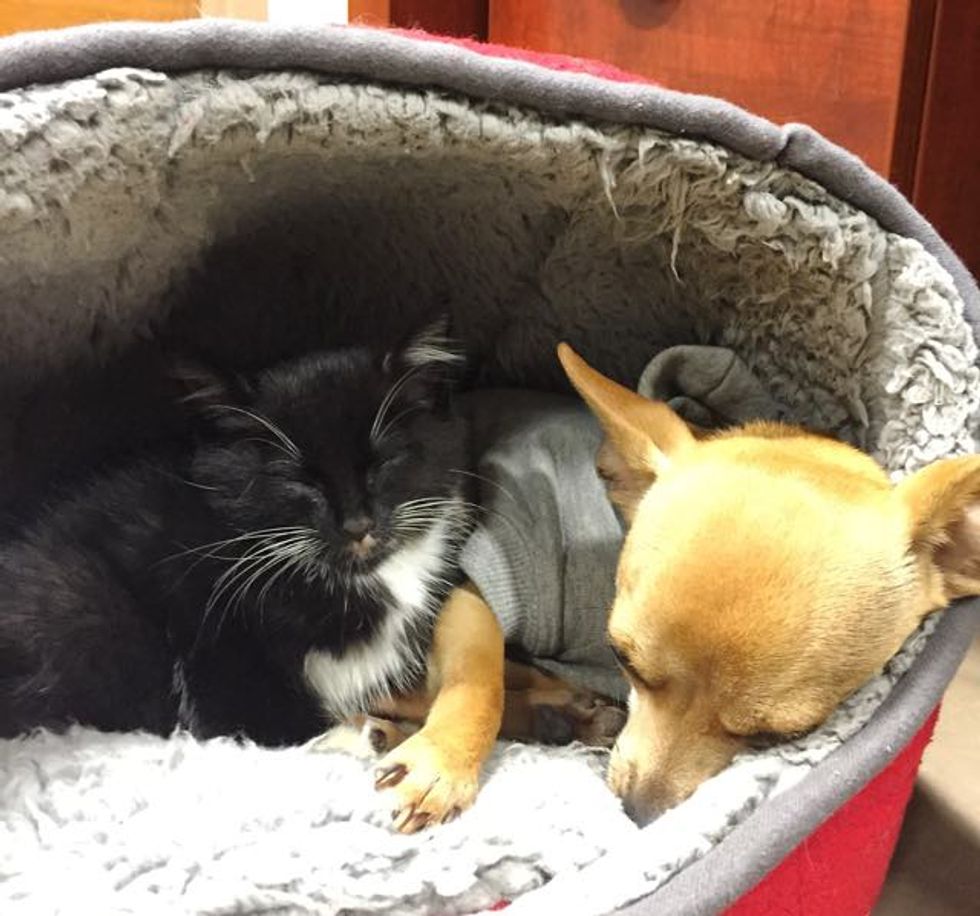 "Haze's mom is on our short list for trapping, we are not sure if she is pregnant again already, but either way we plan to bring her in as soon as we are able. If she is pregnant, she'll be fostered until she has her babies and they are old enough to wean. If not, she'll be spayed and returned to her friends and family in the colony.
These are truly amazing stories of many people working together to ensure that each of our charges receives the very best care that we can provide."
More info: Langley Animal Protection Society (Facebook) | Tinykittens (Facebook) | People for Happier Cats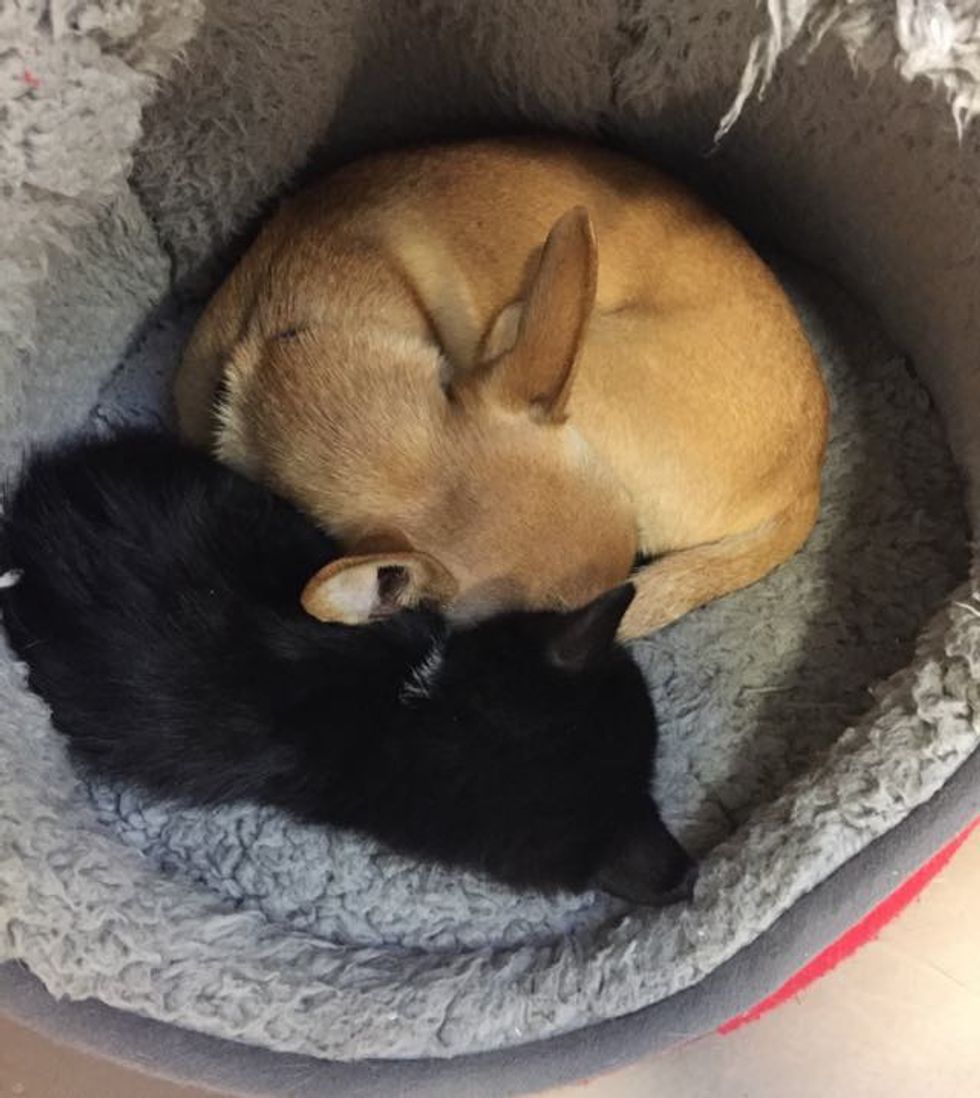 Watch this cute video: Haze follows his new brother Jasper around the house.
Spay and Neuter! Supper your local TNR projects. Share this story and help little Haze find his forever loving home!