Three feral kittens were terrified of humans on the day they were found, but now they can't get enough of love and cuddles.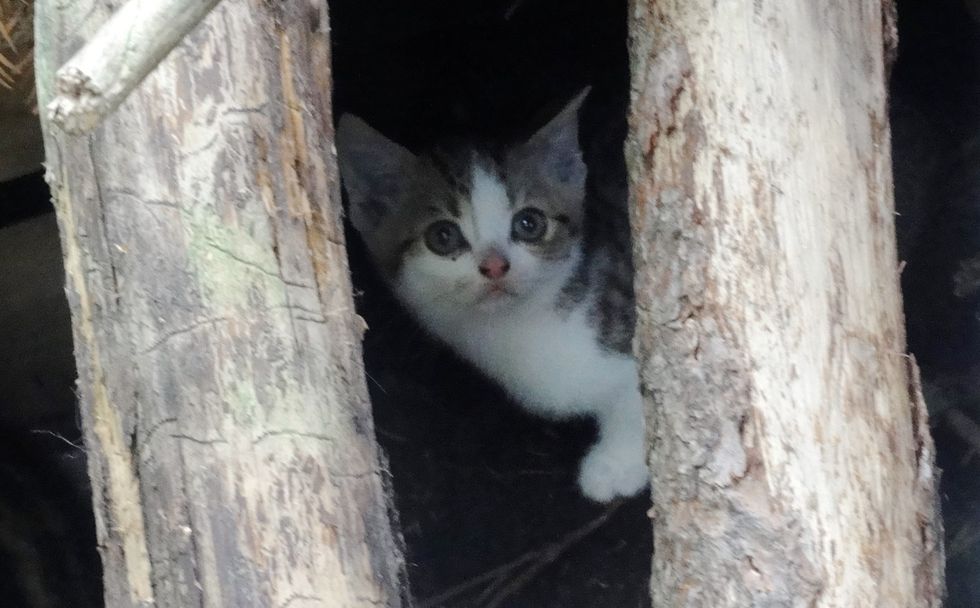 Courtesy: Daniela Basic
In June 2016, three fearful kittens were spotted along with their feral mom. A caregiver had been feeding them, but it was time to get the kittens to a safer place so they could get a better life they so deserve.

Rescuer Barbara Bluth trapped the babies and got the mama spayed. The kittens were very frightened around people as they had very little human contact.
When they first came to their foster home, all they wanted to do was hide.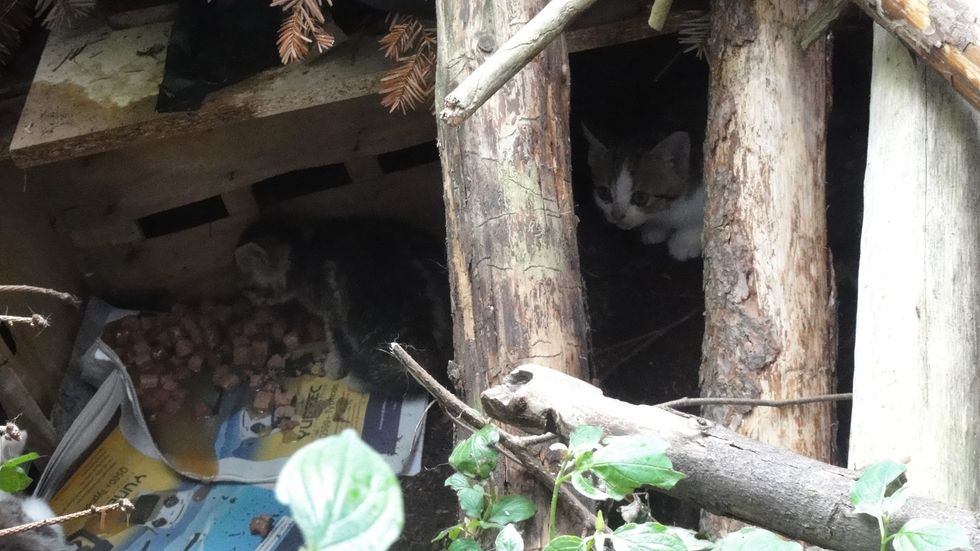 Courtesy: Daniela Basic
"The first month was simply hard. They really didn't want to have any contact with me, so I just stayed around them to get them to get used to me," Daniela, the foster mom, told Love Meow.

But with a lot of patience and love, the three kittens started to turn around.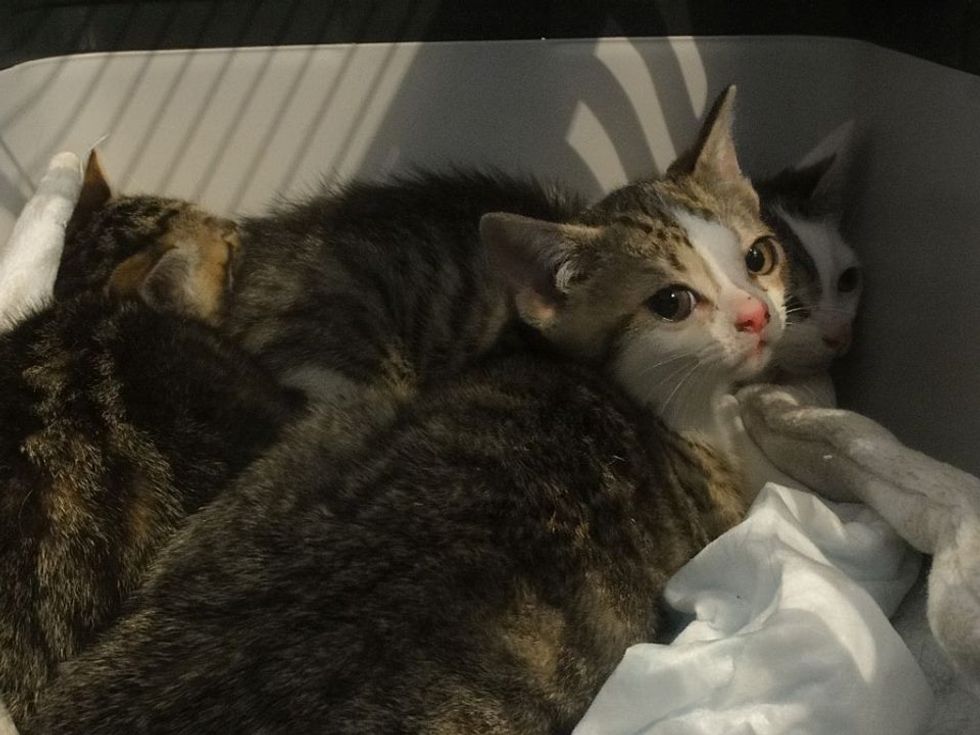 Courtesy: Daniela Basic
For the very first time, the kittens learned what it was like to have a safe home. They became more relaxed each day. Slowly but surely, they came out of their shells and even allowed their foster mom to pet them.

Meet Krümele, Isolde, and Verdi!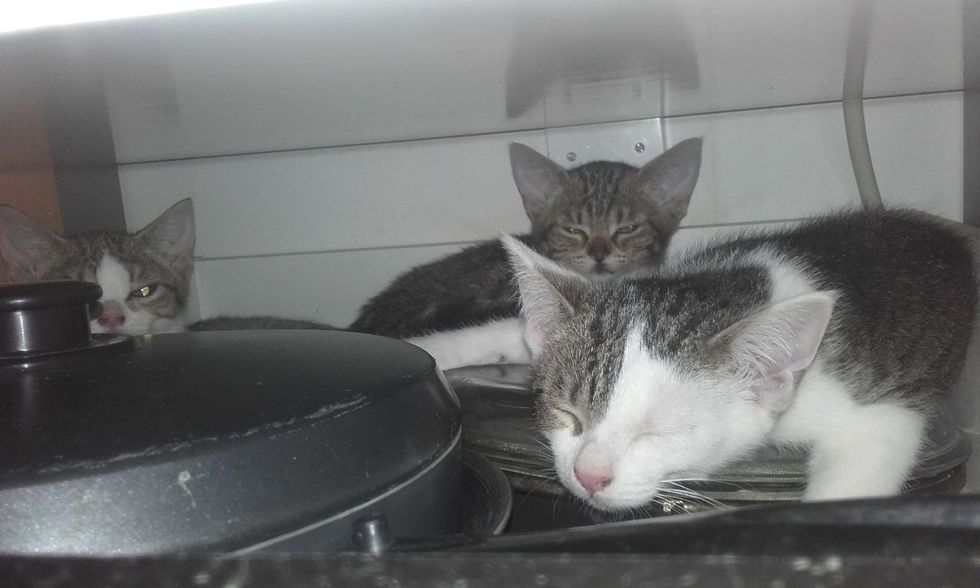 Courtesy: Daniela Basic
Krümele and Isolde quickly adjusted to living indoors but Verdi needed a bit more time. "The tip of his tail has a 90 degree angle. It's possible that he was once attacked by another animal. This is one of the reasons why he needed the most time to adjust and trust."

Even till today, Verdi is still scared of being picked up, but he's learned to love and receive love - a long way since he was rescued.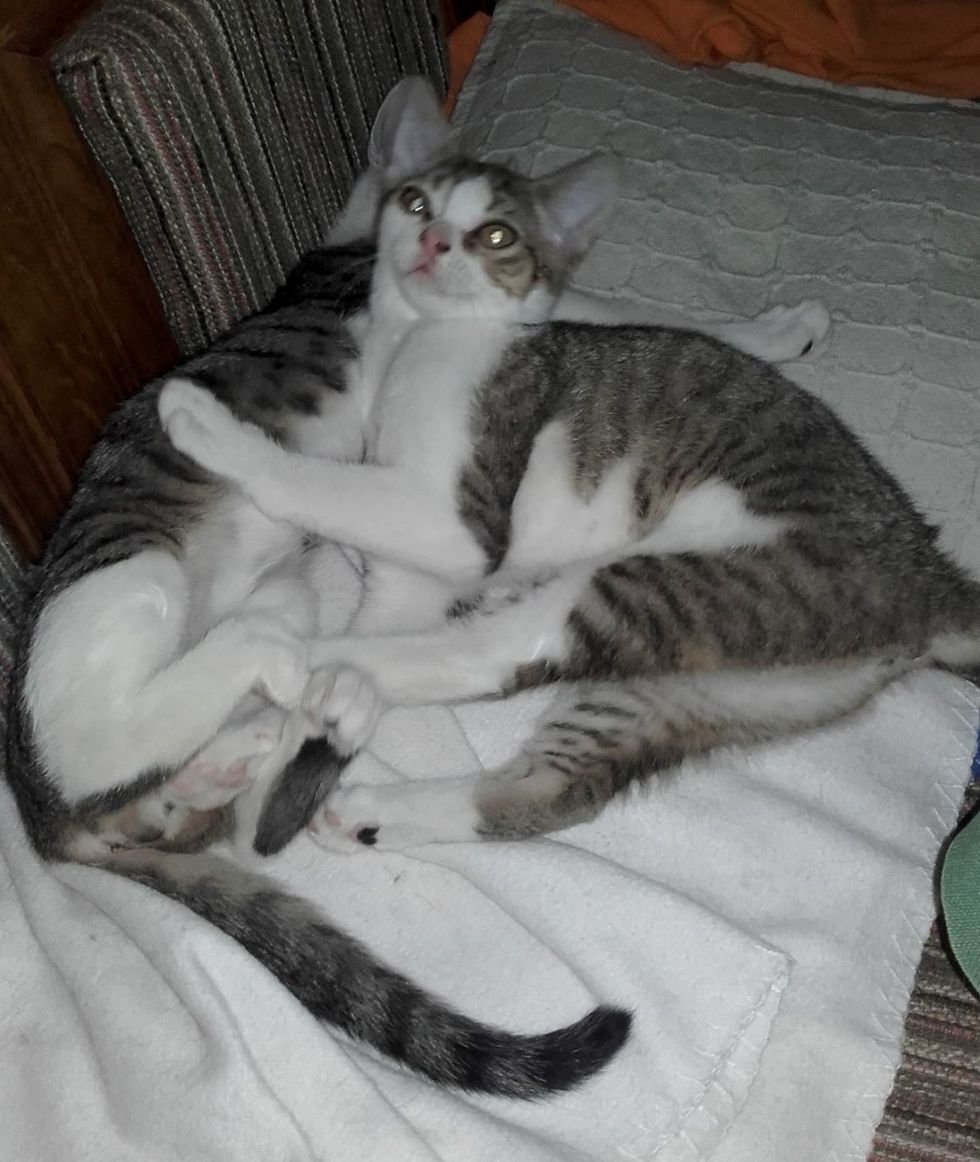 Courtesy: Daniela Basic
The feral side of the kitties has turned into all sorts of playful antics.
"Krümele loves to hunt, and for her everything is prey, may it be a piece of paper, a sponge or a feather," Daniela told Love Meow. "Verdi has this charming underbite and therefore loves to lick everything, preferably feathers, blankets, hands or his sister."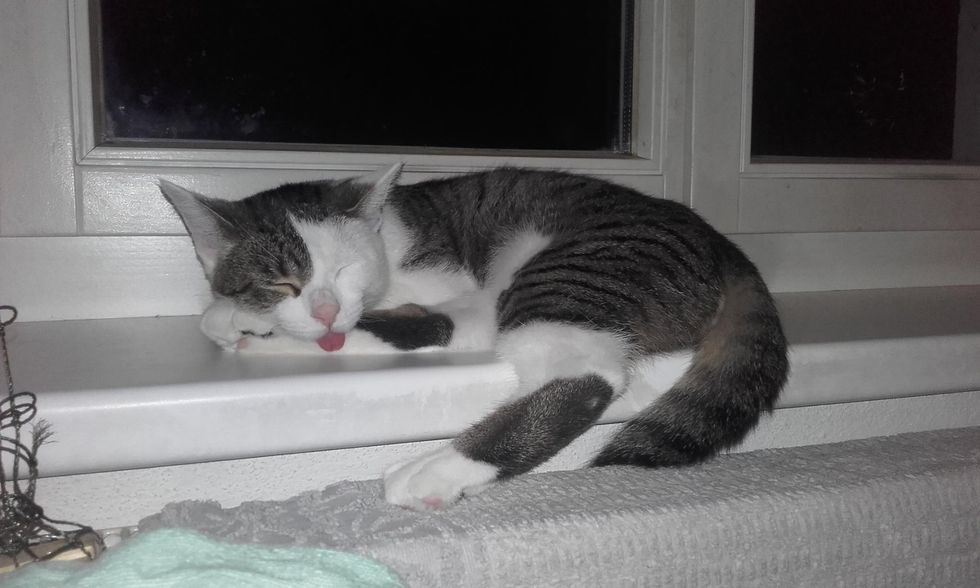 Courtesy: Daniela Basic
Isolde has been adopted, but her two siblings are still looking for their forever loving homes.
They are enjoying their new life, taking over their human's bed and cuddling up on their pillows.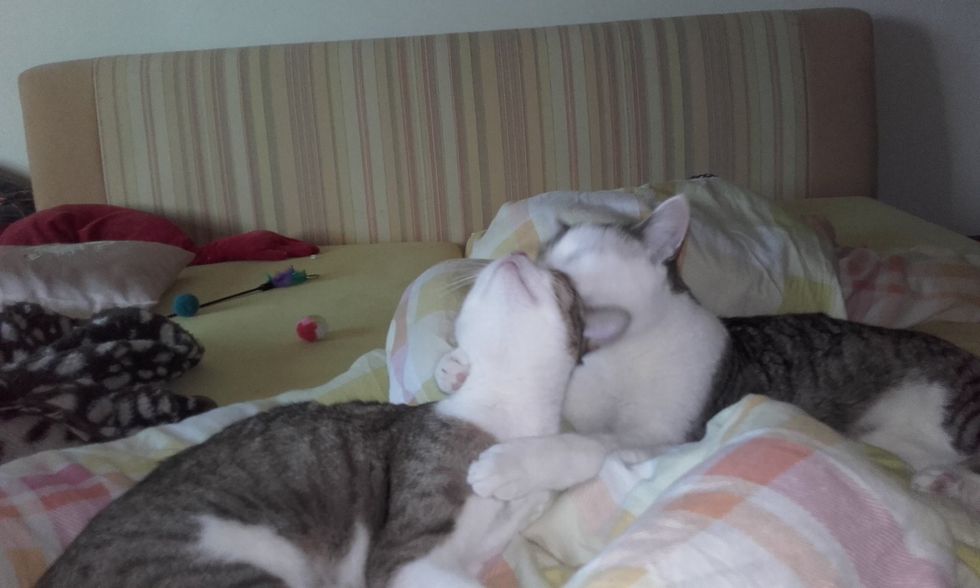 Courtesy: Daniela Basic
The once terrified and fearful kitten, now loves cuddling in her human's lap, purring away.
Share this story with your friends. The two kitties are looking for their forever home, if you are interested in adopting, contact Daniela Basic. For more information about the kitties, click here.

Related story: Rescuer Sings the Song of Meows, 10+ Feral Kittens Come Running