He was rescued by his fosterer from a shelter. When they saw him, the tiny kitty was dirty and messy, but with a bath, food and a lot of love, the little one really came along.
Foster parent wrote on reddit: "He's only 4 weeks old. I got a call from one of my friends who runs a rescue organization saying that she needed someone to pick him up from the city animal shelter by 6 yesterday or he'd be euthanized, and she promised she could come get him from me on Friday. Well, I went to pick him up, and he was just the tiniest, most pitiful mess of fur and bones. However, after a quick bath, he is simply stunning!
He follows me around everywhere I go. I seriously think I am going to keep him... he's just too endearing."
He is a tiny foster kitten with elf like ears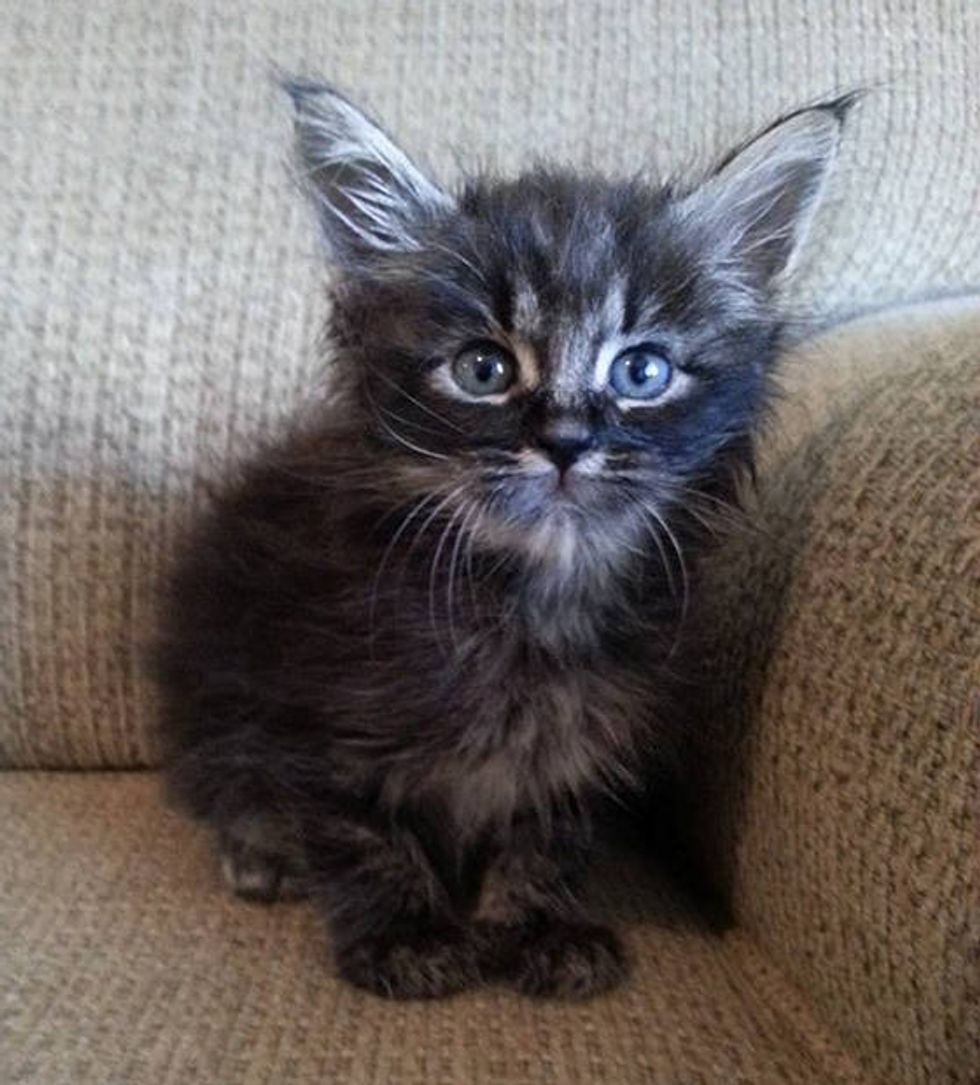 They rescued him from a shelter. He was a tiny mess of fur and bones, but after a bath, food and  a lot of love, he is simply adorable!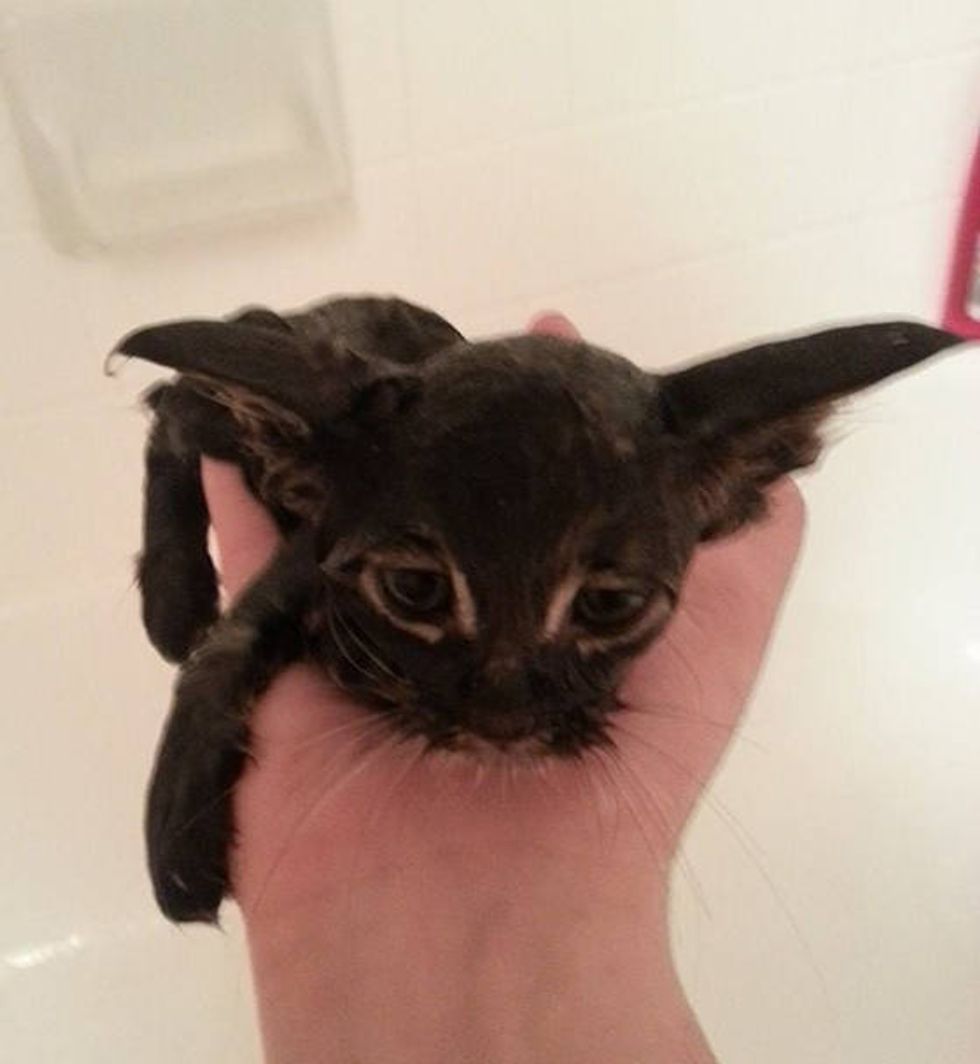 Photos via imgur.