Meet Gatsby the little black panther. He is one of the rescue kittens from Purrfect Pals. Some people say that black cats don't take good pictures. Well, just look at Gatsby. Aren't these pictures absolutely adorable?
Gatsby opening his eyes to see the world.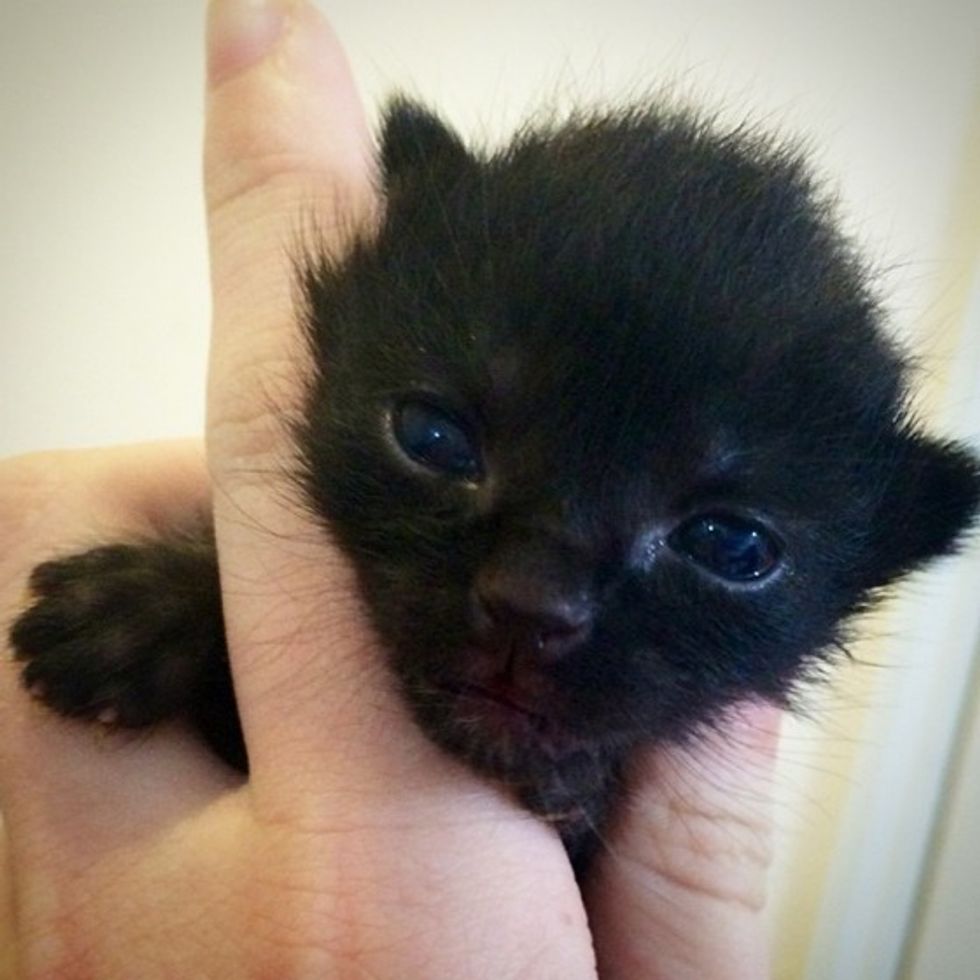 The level of cuteness is off the charts!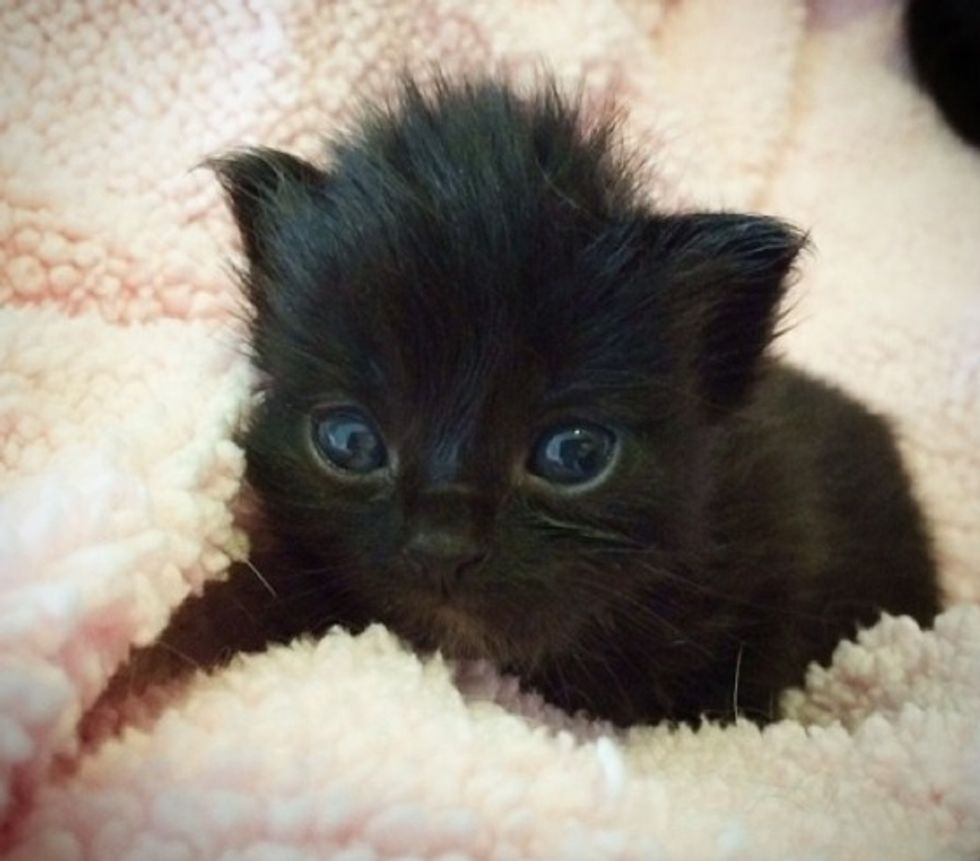 Gatsby's hair deserves an award!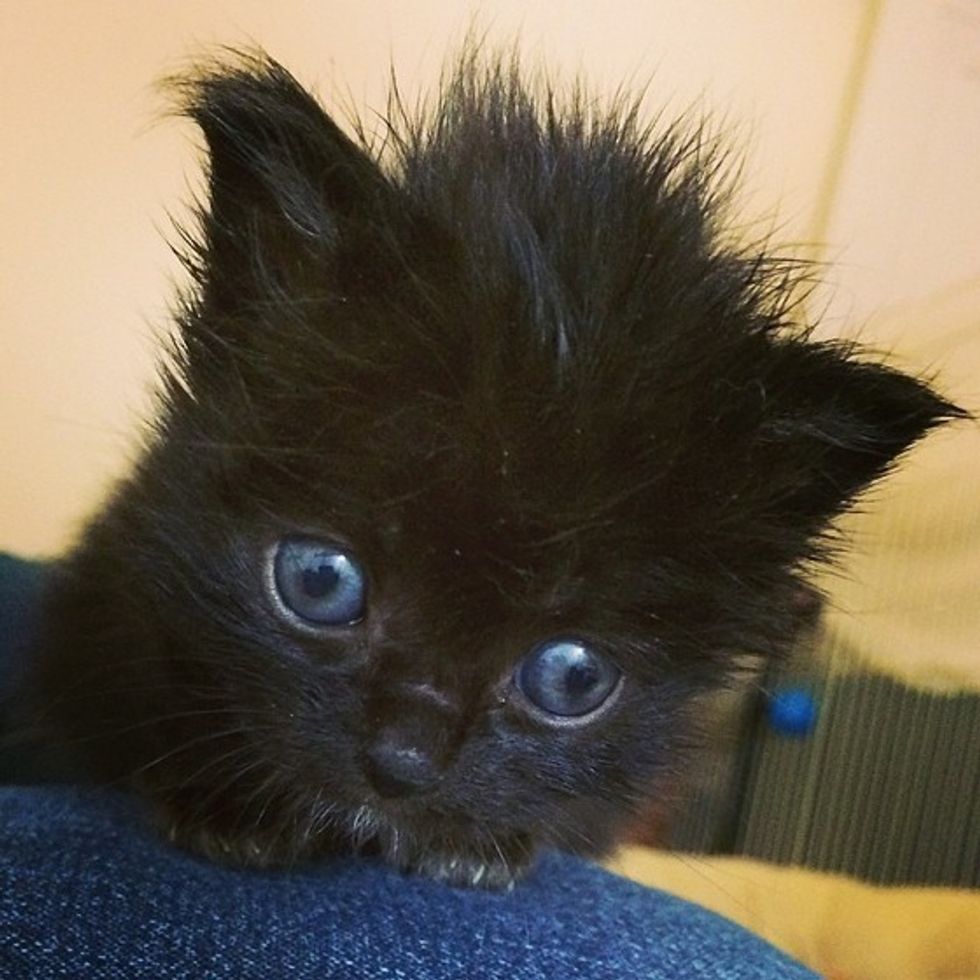 Gatsby and his buddy Ben.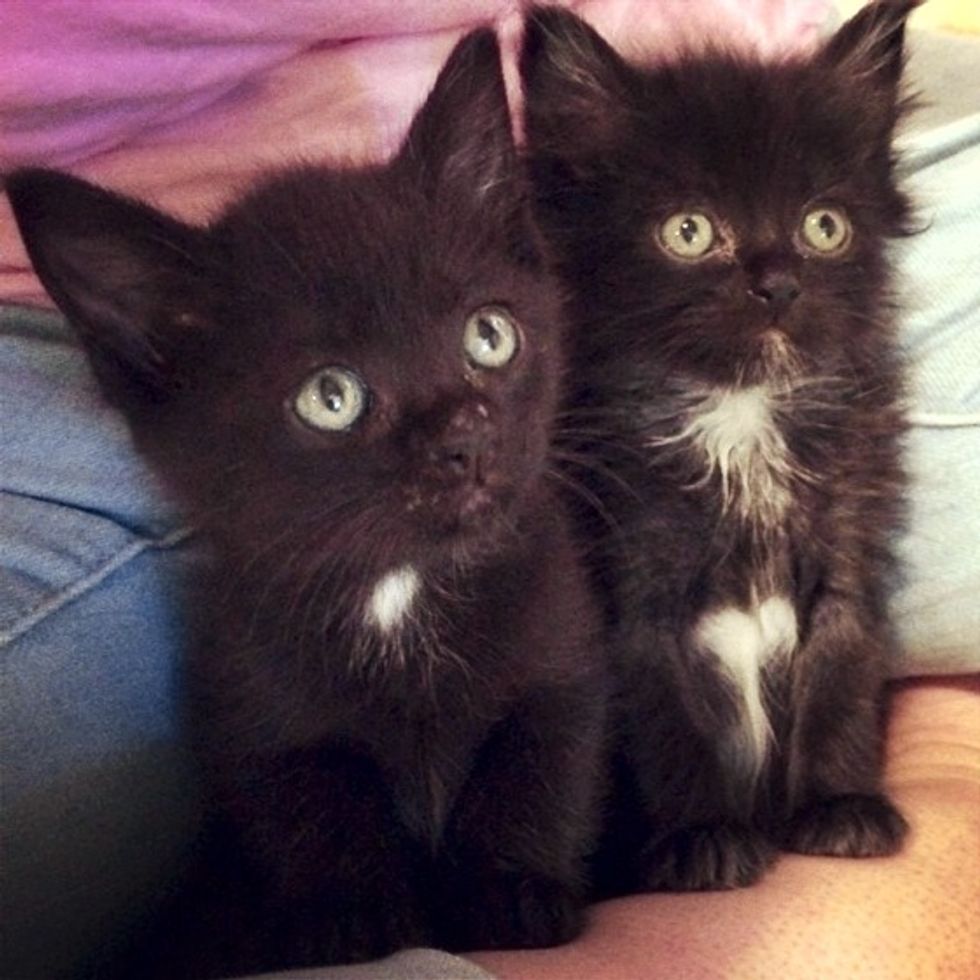 He loves the view from the shoulder.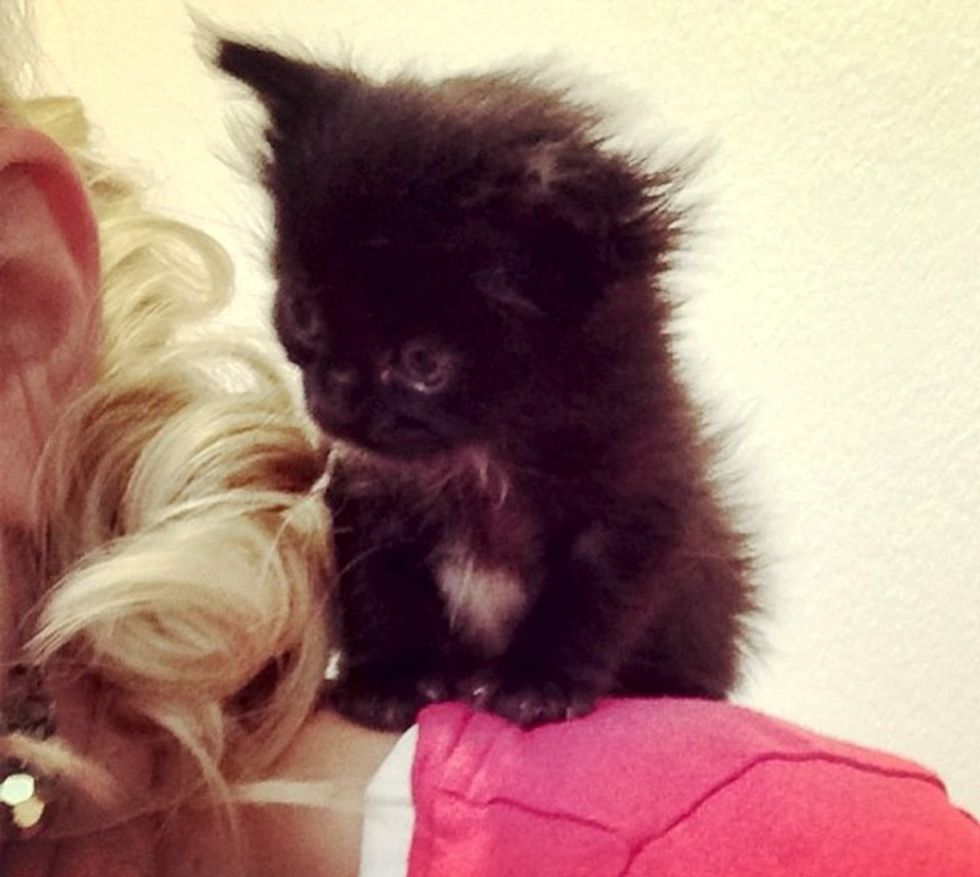 Just Gatsby's head. The rest of him is back there somewhere.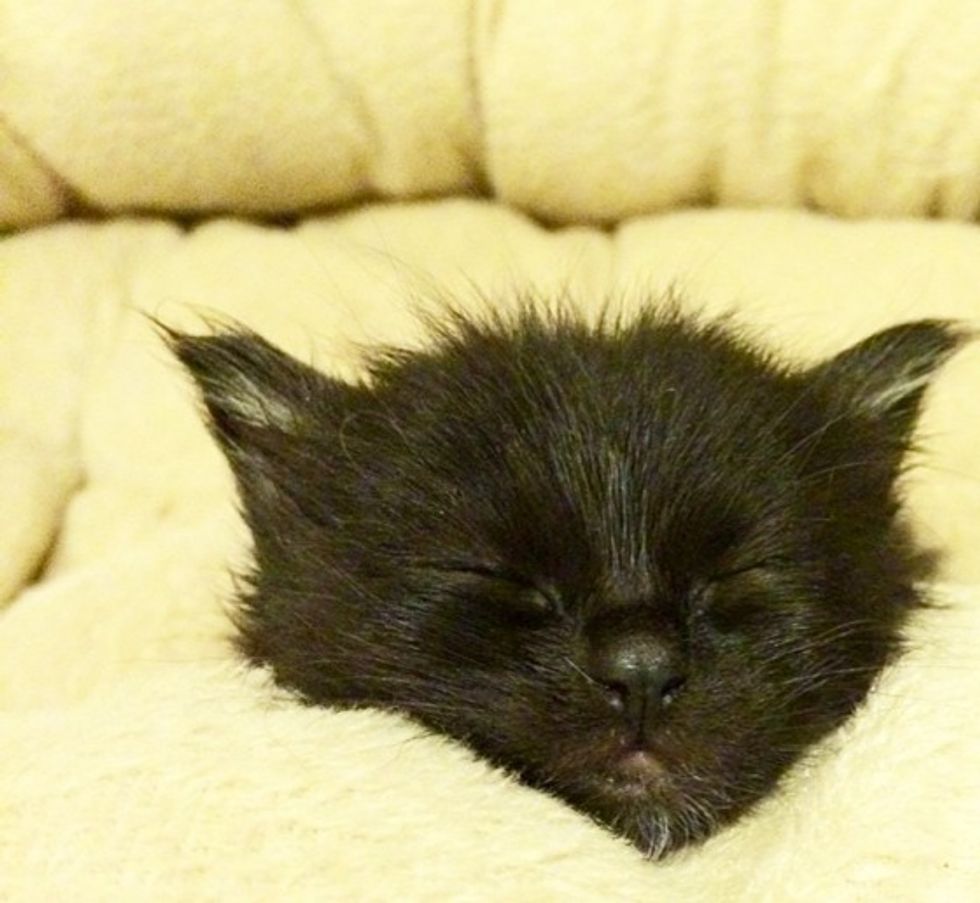 Gatsby and his sidekick Ben.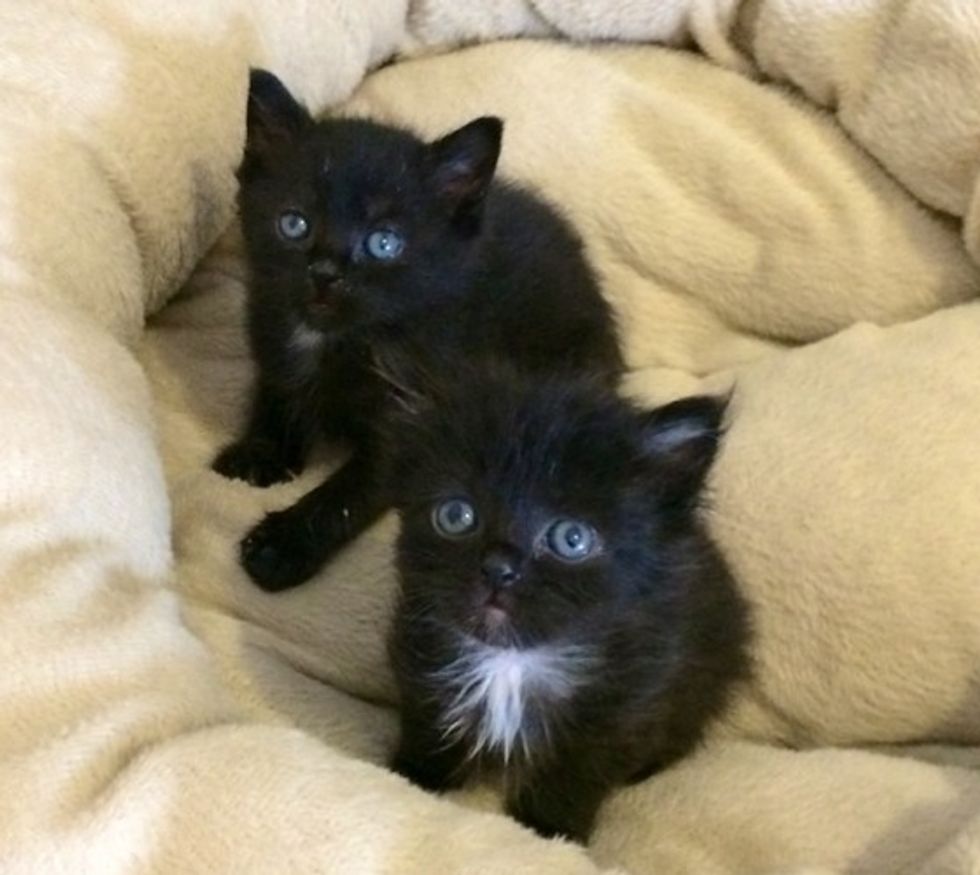 Gatsby's foster mom wrote via Instagram:
"13 Reasons to Adopt a Black Cat: 1. You can't tell if they're dirty and their teeth always look white. 2. A black cat is a great accessory to any outfit. They go with everything. 3. Black is very slimming. Holding your black cat will make you look extra slender. 4. Save time on date night - you won't need the lint brush for your little black dress. 5. Your cat doesn't care what color YOUR hair is! 6. Black cats are the most fun to play hide and seek with. 7. They have a "black belt" in cuddling. 8. You'll never need to go shopping for Halloween decorations. 9. In most cultures, a black cat in your house means good luck. 10. A black cat will help you celebrate your inner 'Goth'. 11. They are always in the best dressed category. 12. They make you look beyond the surface to find true love and beauty. 13. They are the least likely to get adopted and need your love the most."
Photos by @foster_kittens via instagram.