These two ginger kittens who were rescued from a hoarding situation, have never left each other's side.
When a kind woman met them at her local rescue, she knew that she couldn't separate them.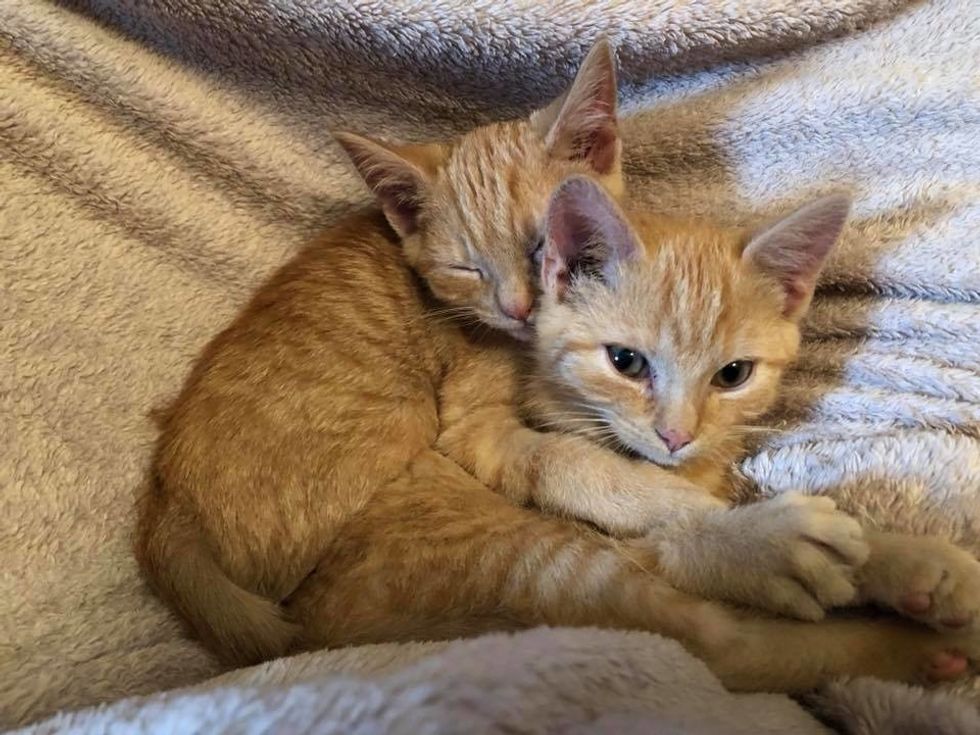 Itty Bitty Kitty Committee
Thelma and Louise are two of the many cats and kittens rescued from a heartbreaking hoarding situation located in St. Albans, West Virginia, last month.
Volunteers reached out to Itty Bitty Kitty Committee (IBKC, in Charleston, West Virginia) and several other rescue groups (The Davis Crew Kittens, Cats' Meow Feline Fosters, Inc., NFA Nancy Simmons) that were able to provide help.

"There were 30 cats and kittens, including one pregnant momma. Itty Bitty was able to help with eleven of the thirteen kittens (mostly ginger kittens)," IBKC told Love Meow.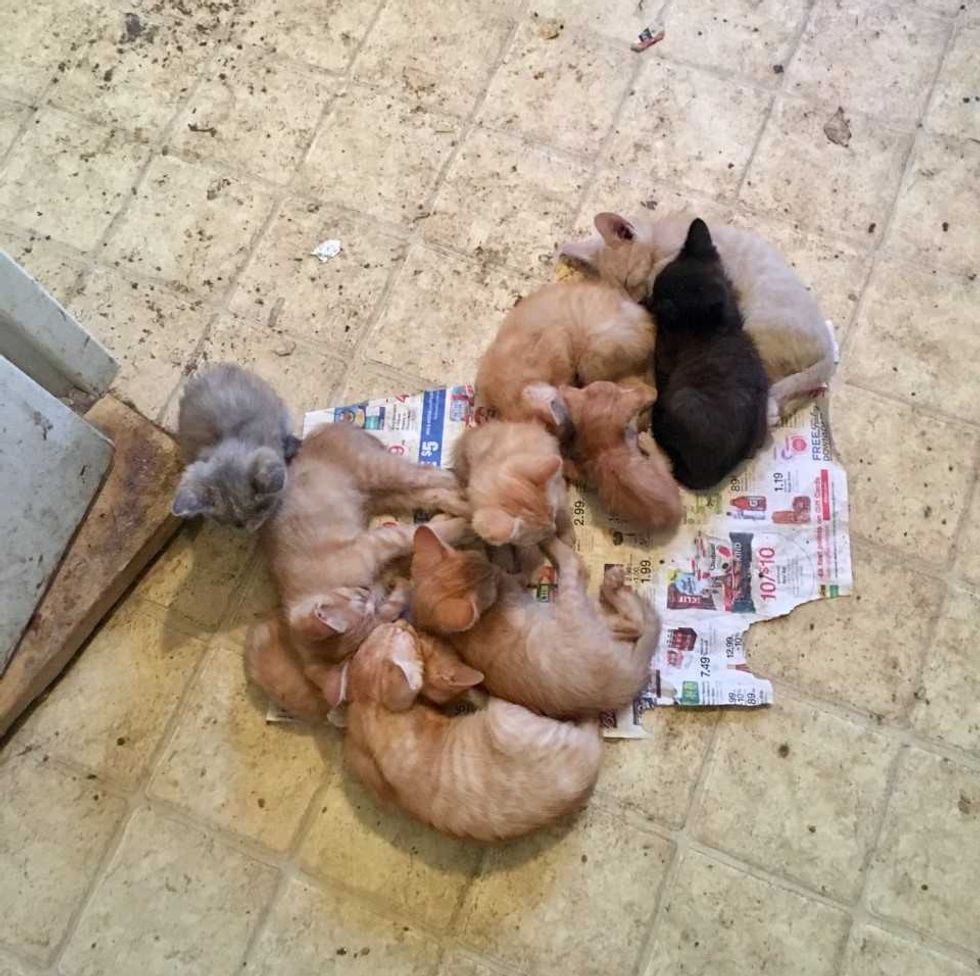 Fix'Em Clinic
These little ginger kittens finally got the help they desperately needed.
They were cleaned up and received medical attention before heading to their foster homes.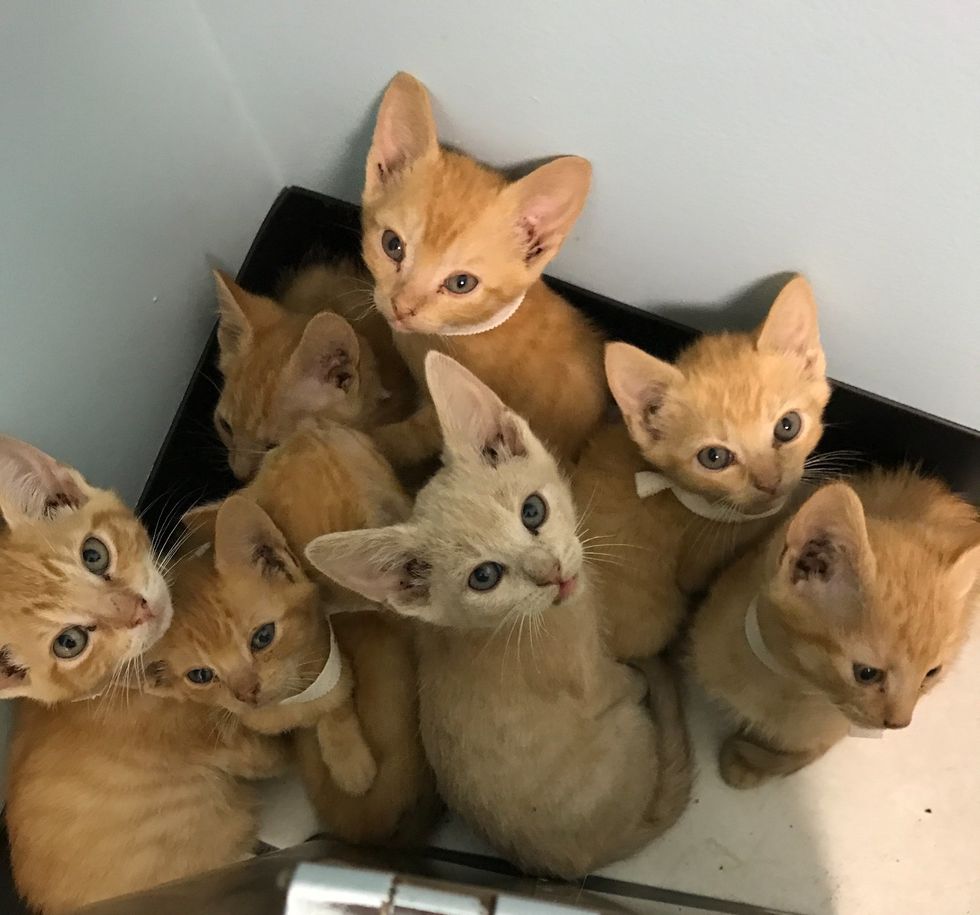 Fix'Em Clinic
A kind woman from Morgantown, who had adopted from the rescue before, came back to inquire about an orange tabby. When she saw the two cuddly feline siblings, Thelma and Louise, she didn't have the heart to separate them.

"Taking two kittens helps with getting acquainted in new surroundings, and having lifelong companionship," IBKC added.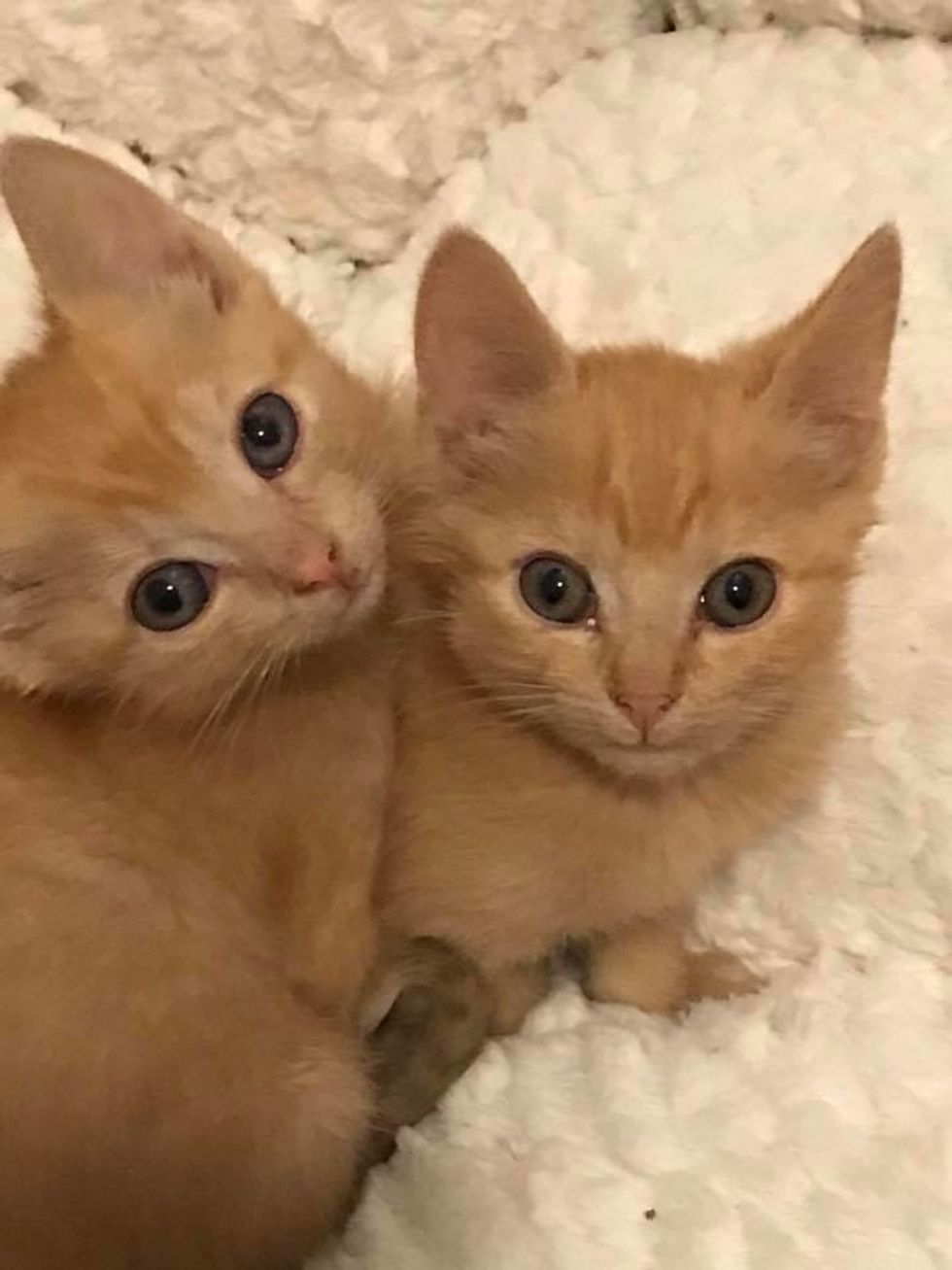 Itty Bitty Kitty Committee
Two days after the kittens settled into their forever home in Morgantown, their new mom had to have emergency surgery.
"Once she arrived home, Thelma and Louise sprung into action and became full on cuddle nurses, staying right on/beside mom," IBKC told Love Meow.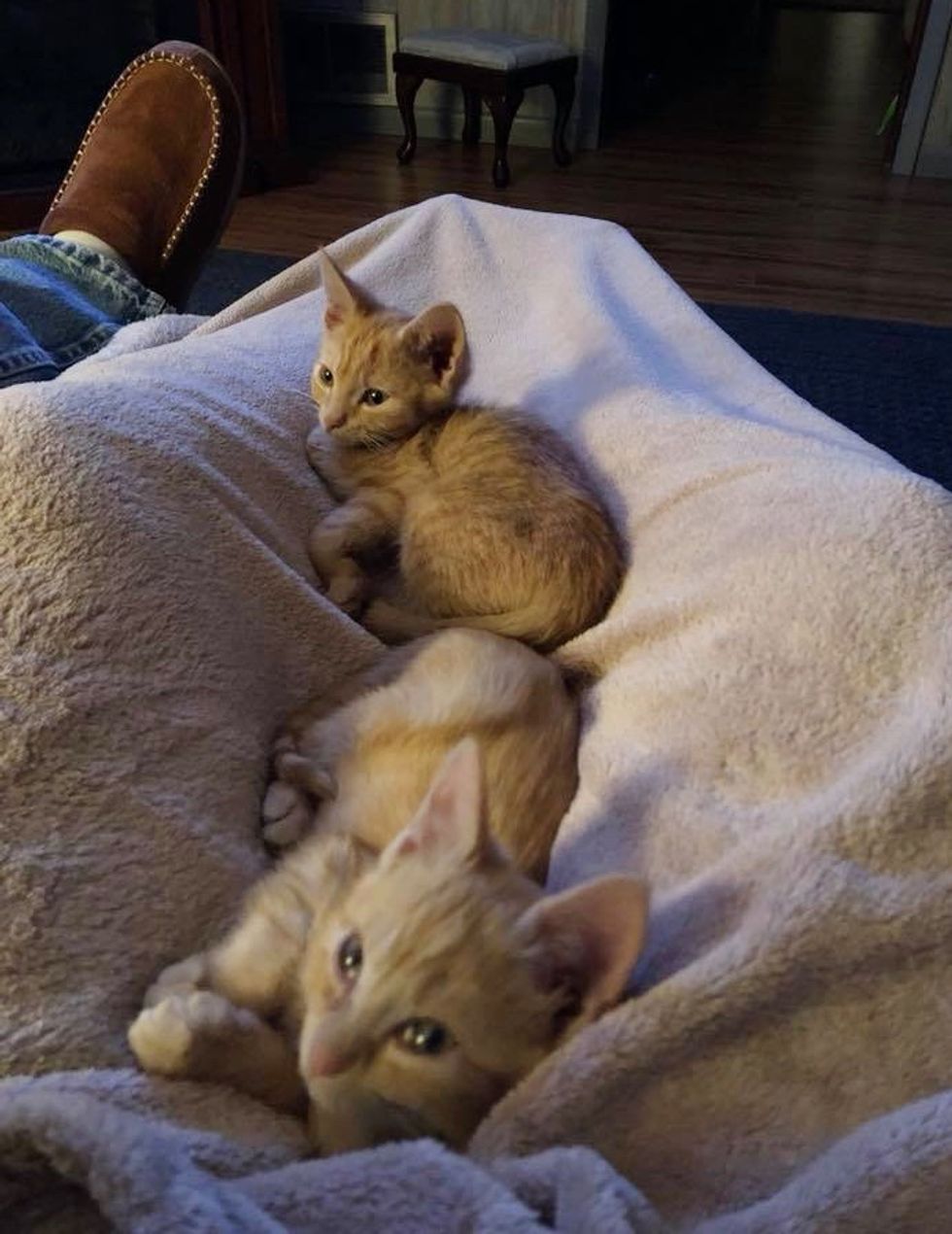 Thelma and Louise cuddling with their human momItty Bitty Kitty Committee
They follow their human mom everywhere she goes.
Now she has two new little assistants to help her with work.
Itty Bitty Kitty Committee
"True to their monikers, the little outlaws like to play on their cat tree, hide in their tunnel and also help mom with work when needed," IBKC told Love Meow.
"The kittens are living their best nine lives in their new home, and IBKC couldn't be happier for them."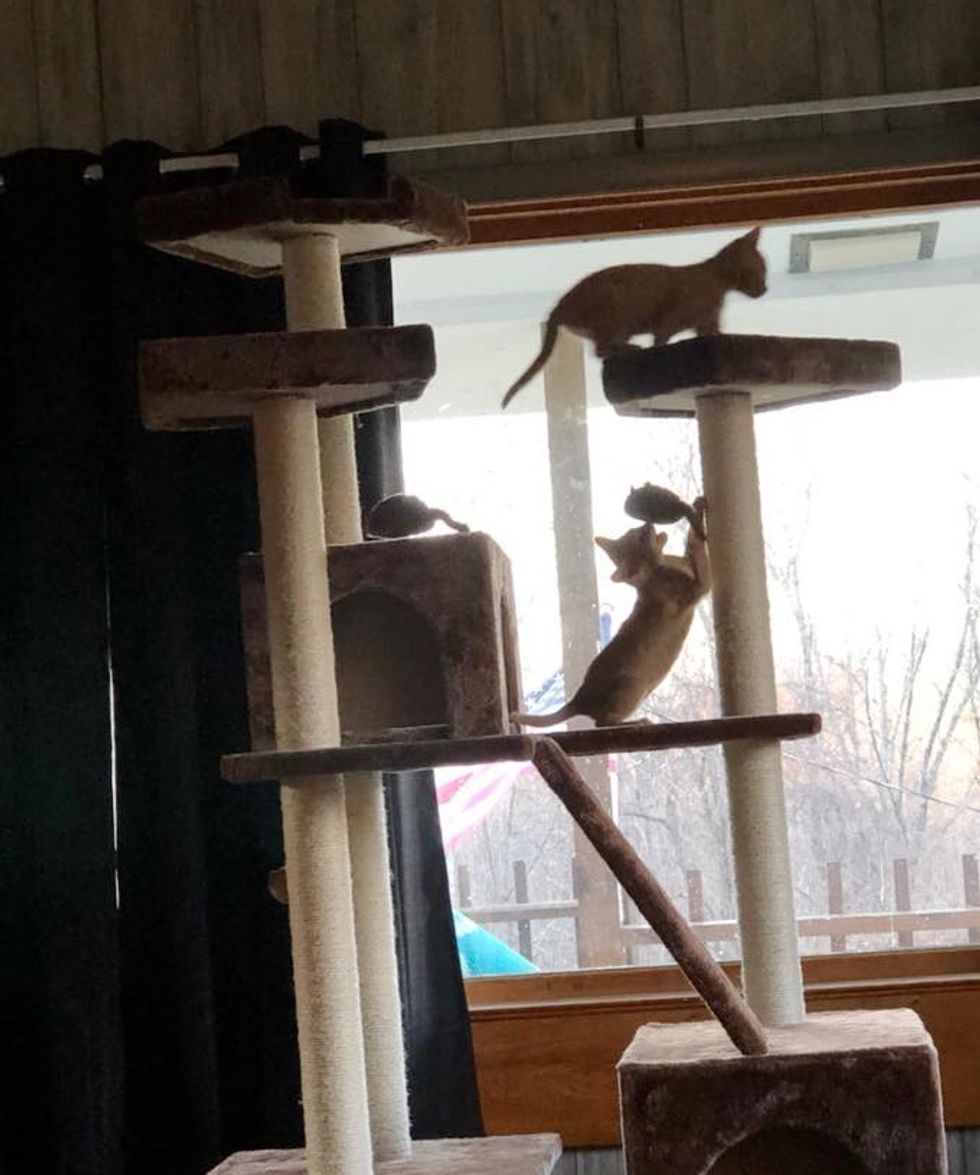 Itty Bitty Kitty Committee
Cuddling with their forever human mom! Happy and loved!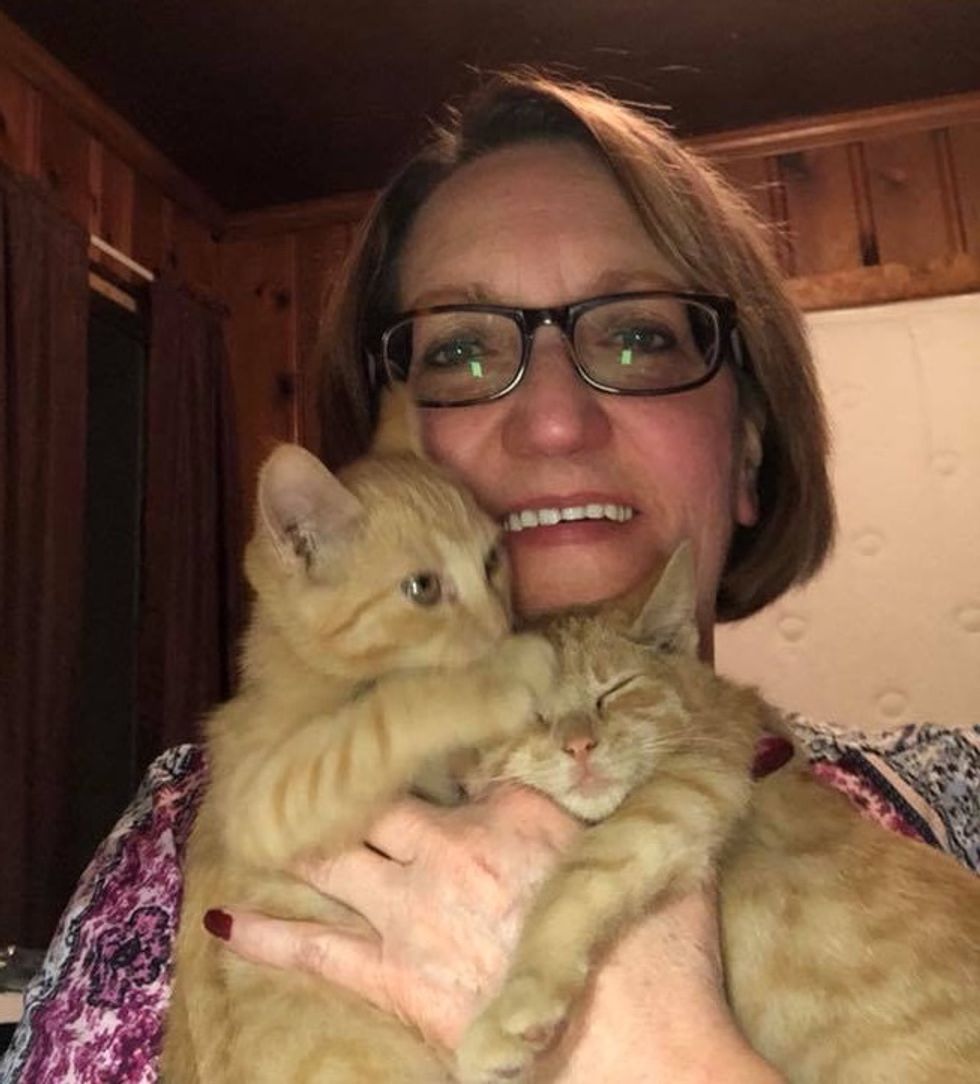 Itty Bitty Kitty Committee
Two other ginger kittens are still looking for their forever home. Follow Itty Bitty Kitty Committee on Facebook. If you would like to support their rescue efforts, click here to see how you can help.
Playful little ginger kitties!
Share this story with your friends.

Related story: Ginger Cat Becomes Substitute Dad to 4 Foster Kittens Who are In Need of Love