"I live alone...didn't want a pet. Workmate suggested she bring a kitten over that needed a home. Been together a year now," Keith wrote via reddit.
"Since having Roscoe I've been calmer, happier and more content. Pain sometimes being woken at 4am to play but overall best decision I ever made," he added. "My friends all agree I've become a crazy cat guy. But certainly having a life to care for has changed me, made me more responsible... And what you put in you get back. Nothing beats a purring ball of fluff sleeping on your chest."
Worried that the Roscoe might get lonely when he is not home, he takes his cat to his folks' place nearby while he's at work. "I packed him off to 'day care' at my folks house while I'm at work. Has helped socializing him into a friendly little guy with all the visitors my retired folks get. Was worried he might want to stay with them but when I pull up and he hears my car beeper it's paws on the front door, meowing away, nose lick and forehead bump without failure. Makes any crappy day into a good day."
He lived alone and didn't want to have a pet, then he met Roscoe the cat who needed a home. The two have been together since.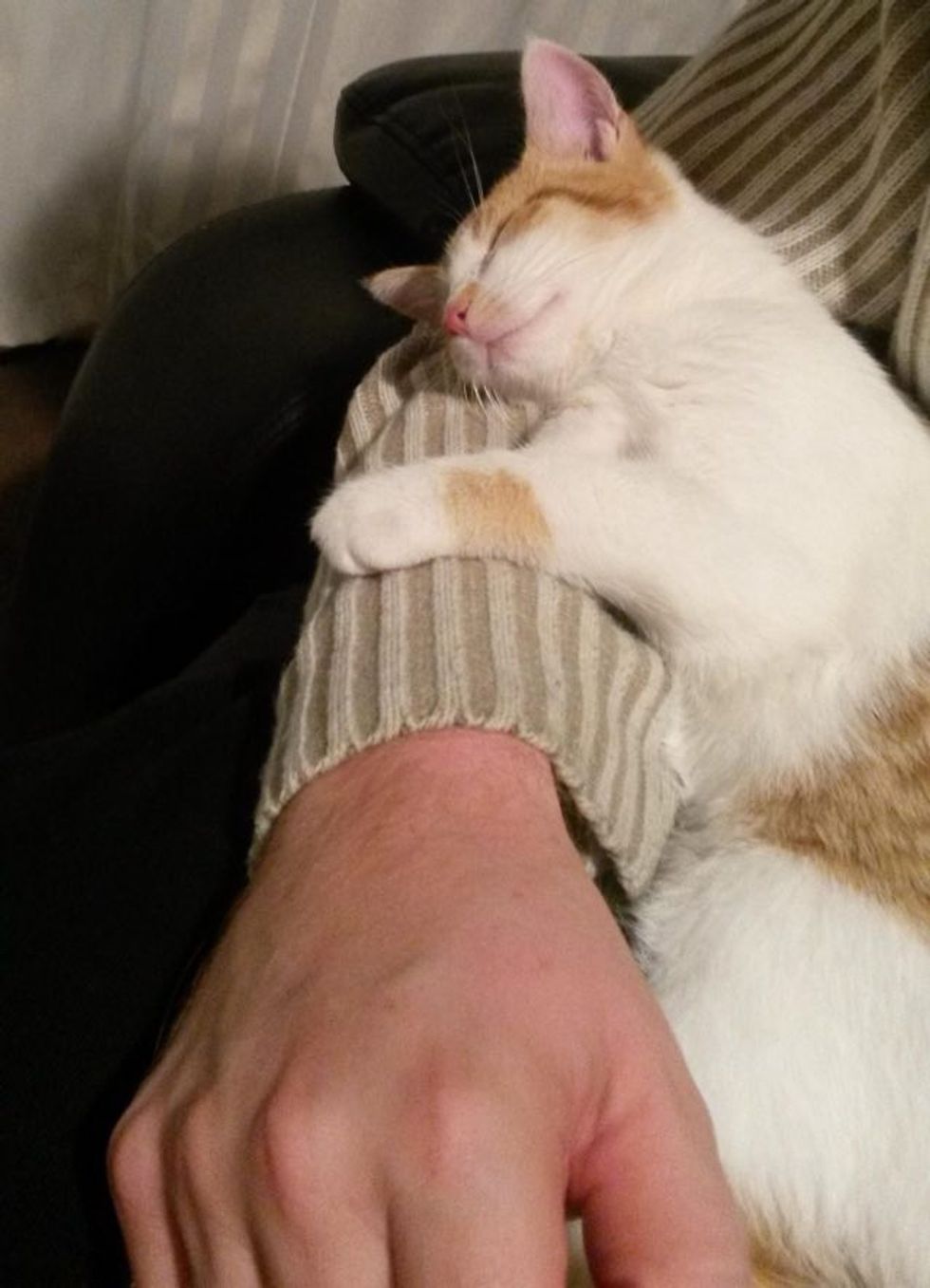 "Are these for me? Thanks dad!"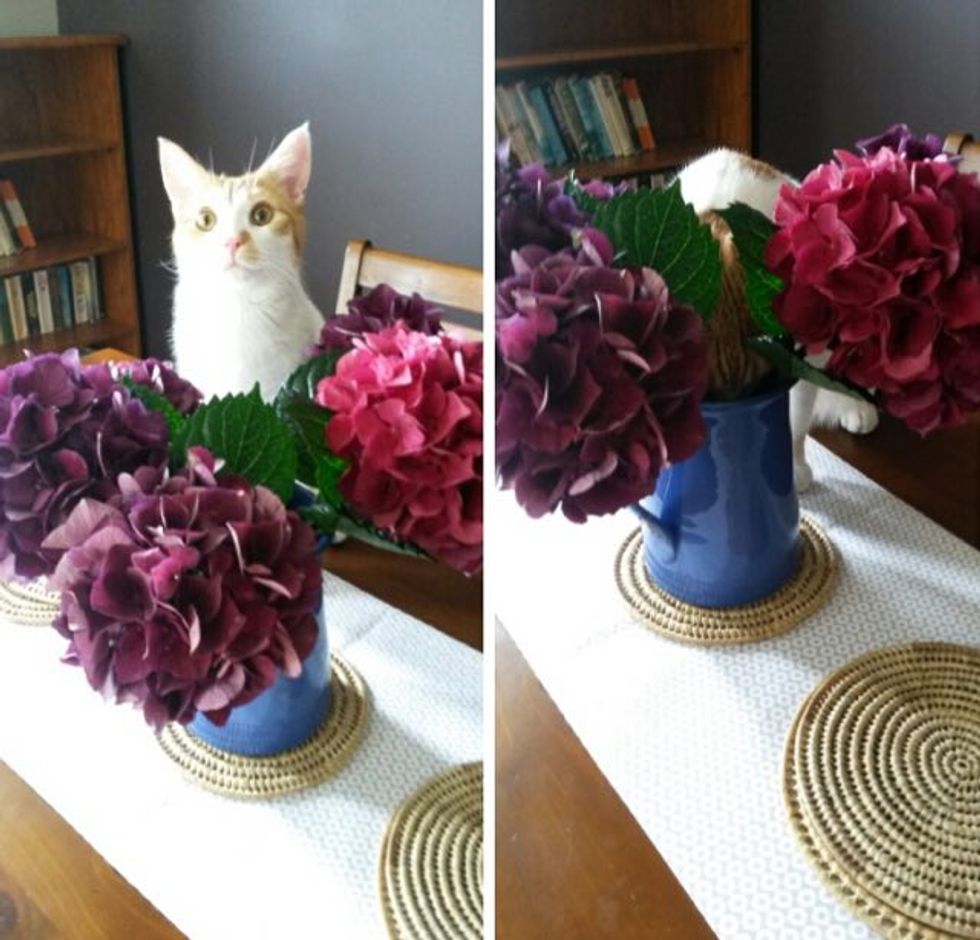 Photos via reddit.