His eyes hadn't even opened when he came to his forever home. Watch this little buddy grow...
First day home!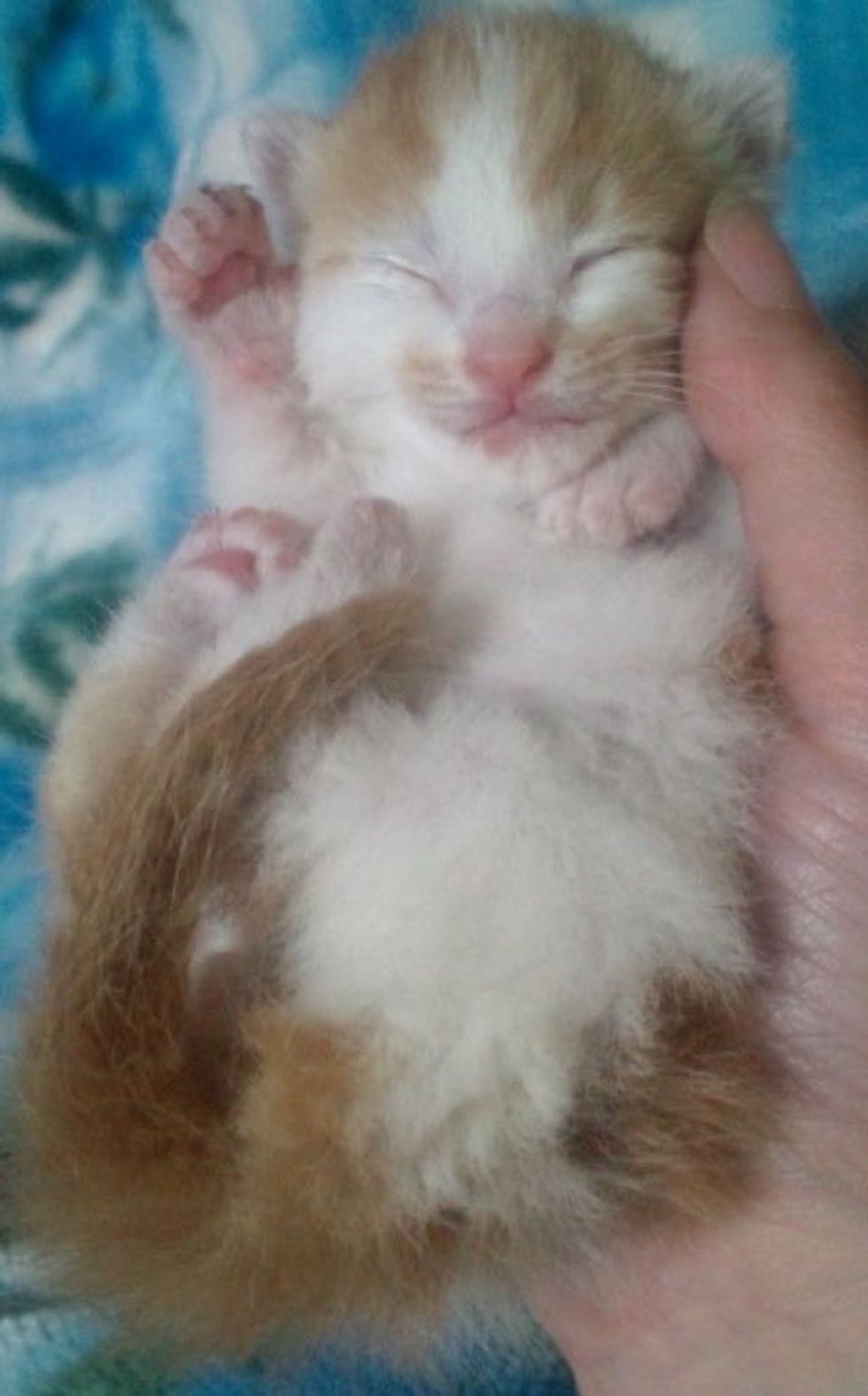 He was a little palm-sized kitten.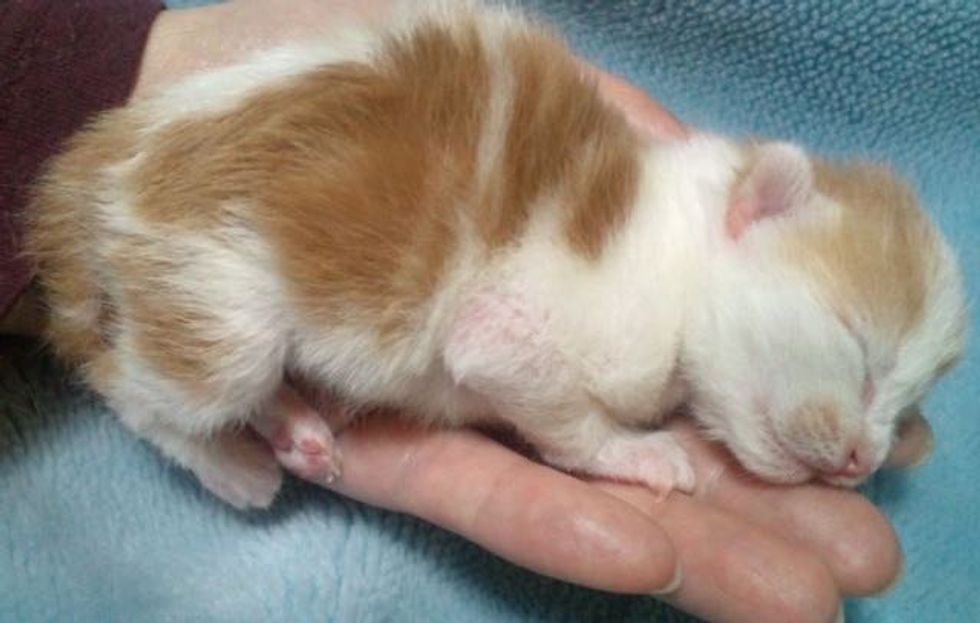 They gave him a toy to snuggle with.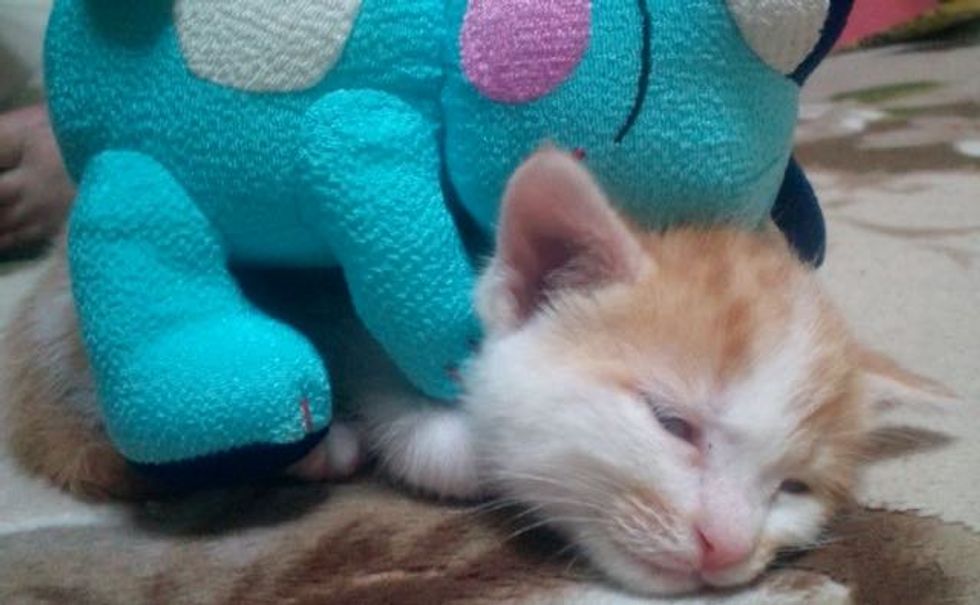 They were almost the same size!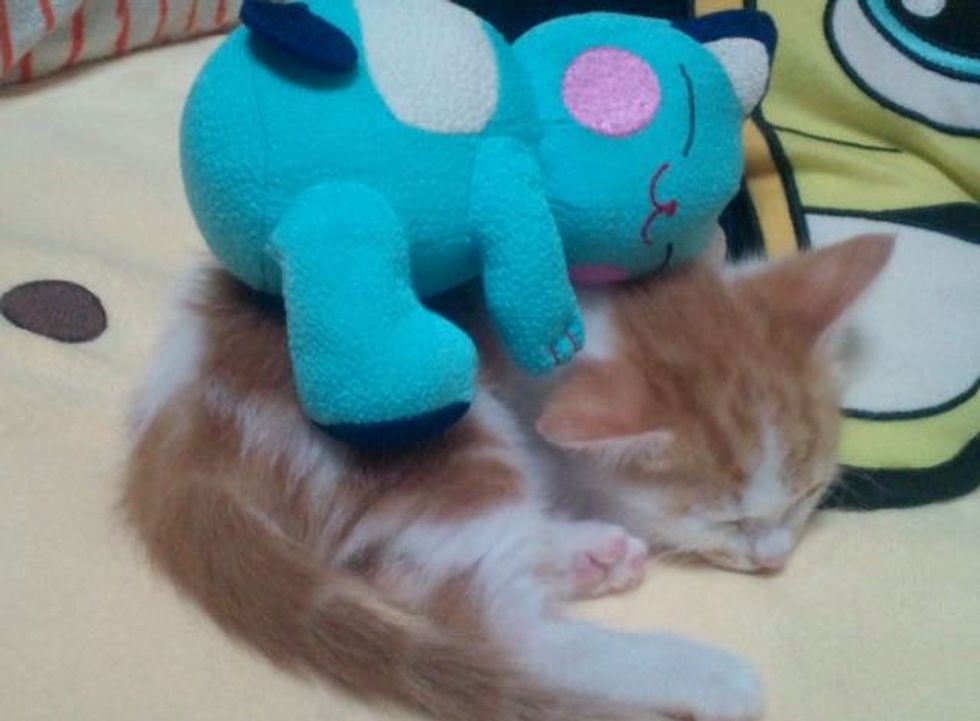 They introduced him to a tortie cat. They bonded right away!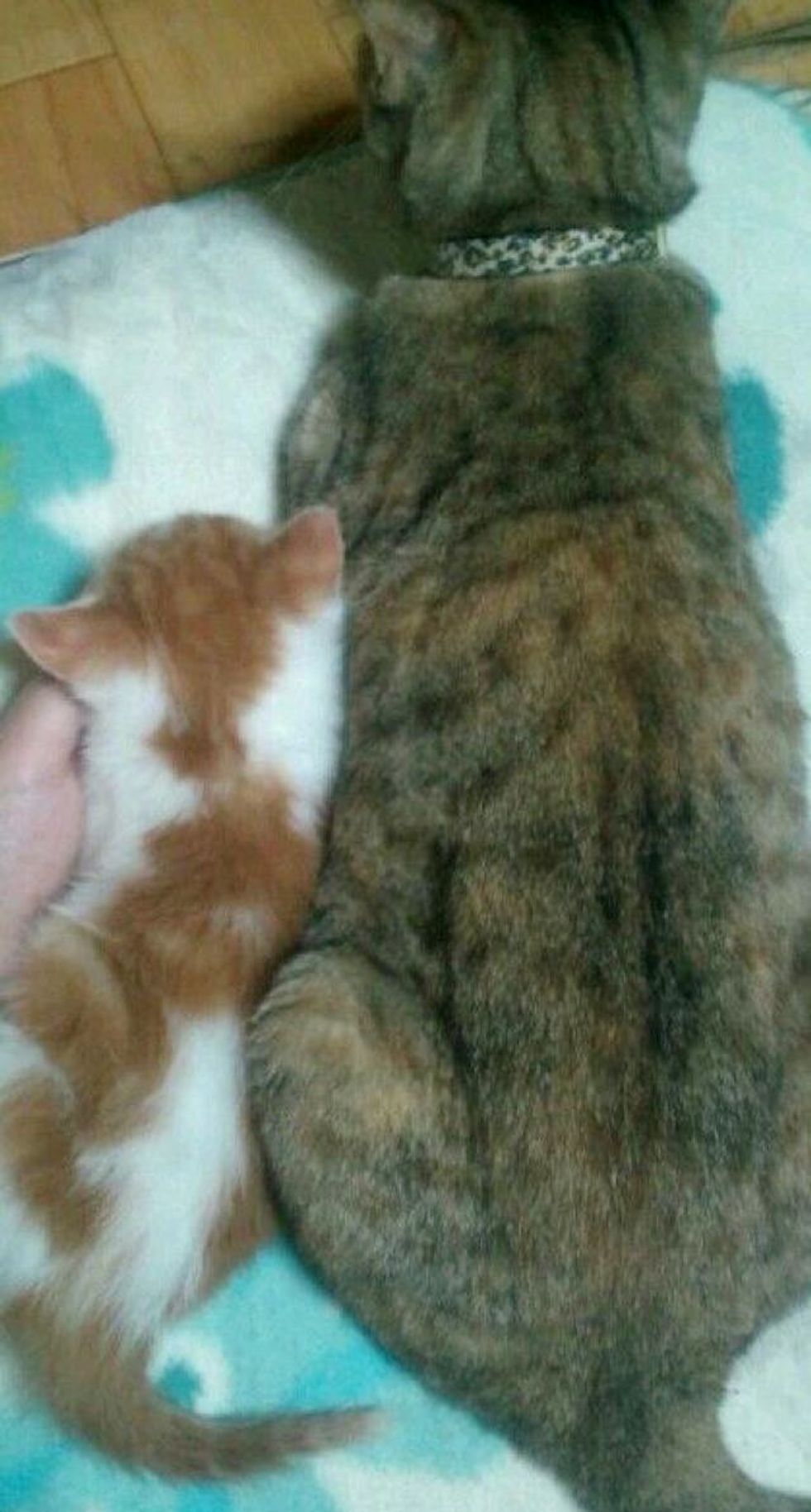 Then one day, he outgrew his best friend...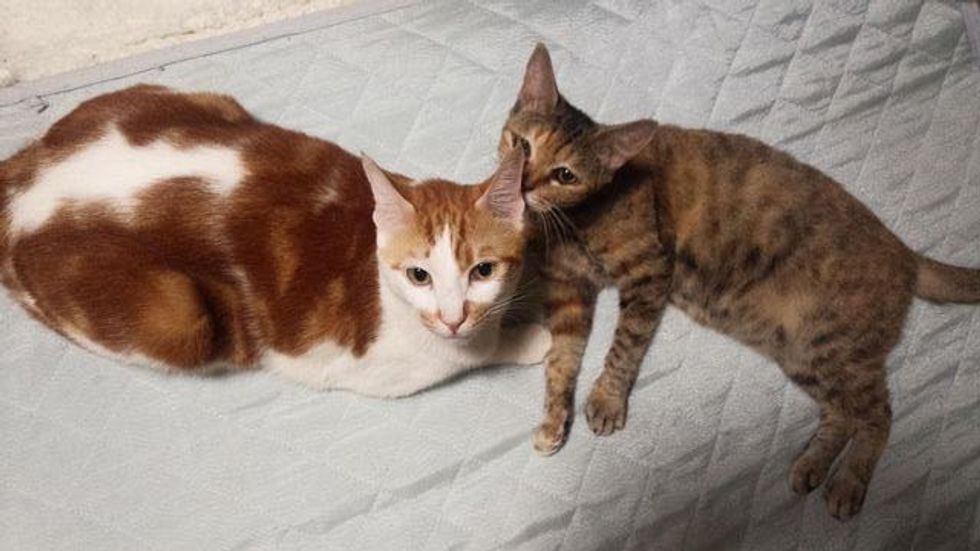 ...and his snuggly toy.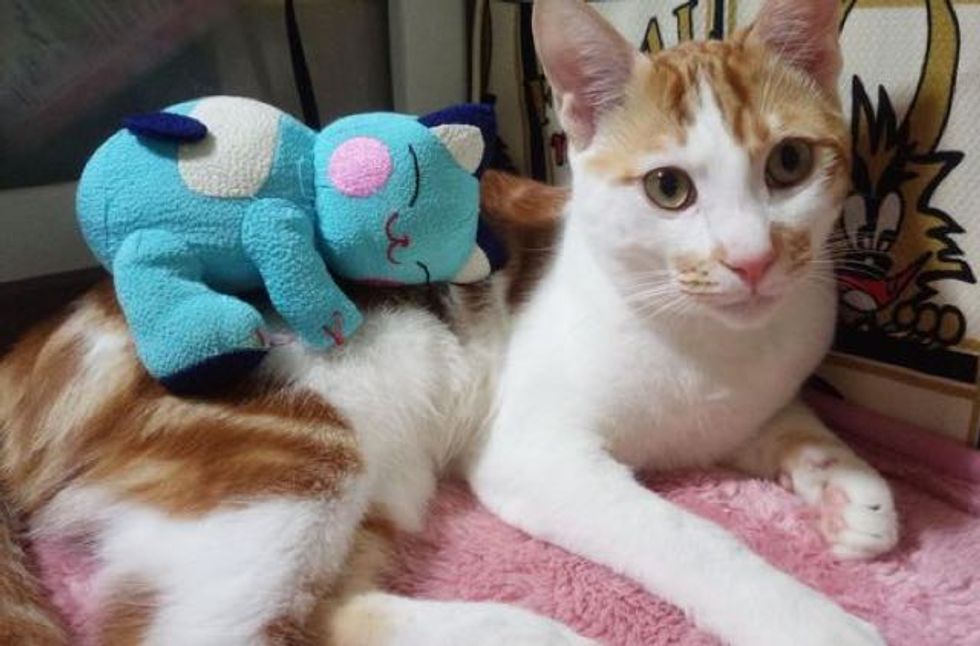 All grown up now! What a handsome boy he's become!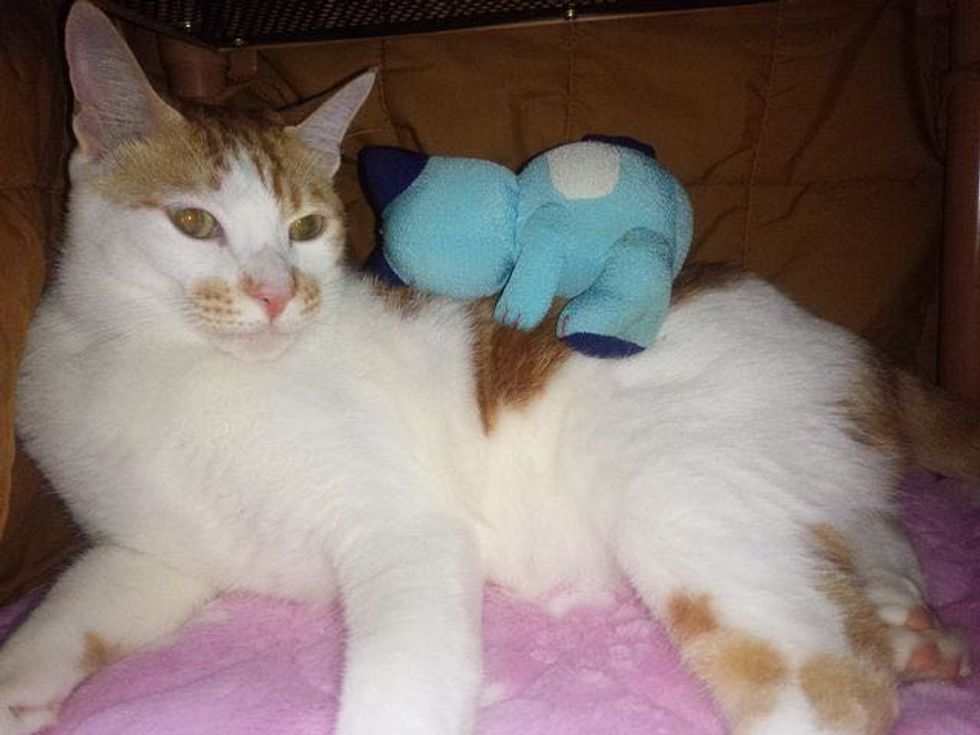 Share this cute story with your friends!