Since Hurricane Sandy hit the east coast, there have been many unsung heroes and heart warming reunions and stories about people who share an unbreakable bond with their beloved pets.
Randy Lerner, who has been traveling from the Red Cross to the North Shore Animal League of America to visit his beloved cat Maximilian. "I live across the street from the ocean, and I watched the heavy waves as they pounded the shoreline. Around 8PM the water breeched and hit the streets. I watched as the cars became Tonka toys; they were tossed about and then finally floated away like something a kid plays with in the bathtub. Max slept under the sheets and only came out to sit on my lap a few times. He was so scared. We were in total darkness."
Randy's apartment lost power for a week without heat and electricity. The basement of his building was completely flooded. Worrying about his cat, he found North Shore Animal League of America, where offers emergency shelter for Sandy animals. They immediately provided relief to Maximilian the kitty. Randy continues his frequent visits between the Red Cross and the shelter. Full story here.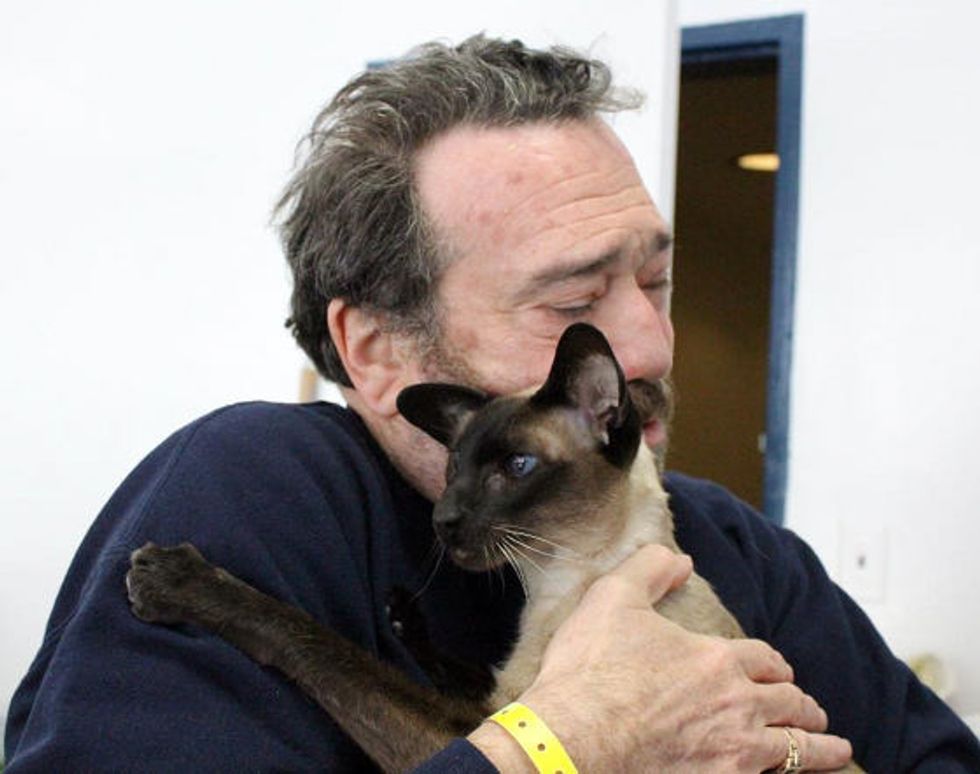 In the aftermath of Hurricane Sandy, little Austin the kitty found a second chance from Infinite Hope. "One of the residents asked us to take in Austin, a 5-month old tuxedo kitten who turned up on the beach before the storm. The resident was already overwhelmed with caring for almost 50 street cats, while trying to repair the damage to his flooded house, and he was relieved to give little Austin a chance at a loving home. Now this playful and very loving kitten is in foster care and ready for his forever home. Please help this sweet kitty find his safe harbor after the storm."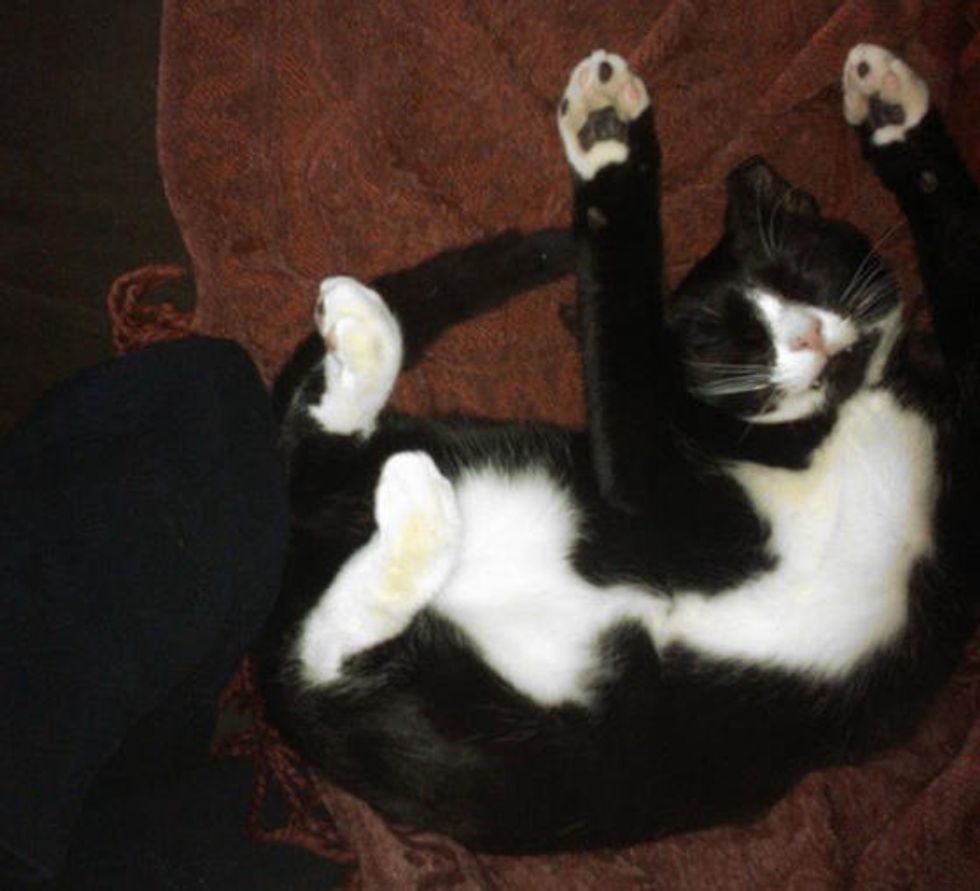 Meet Thunder. She was one of Sean Casey Animal Rescue's first rescues after the hurricane. "Thunder's family had to give her up after their Staten Island home was destroyed. Here's a picture of Thunder going home with her new family. Although Thunder's story has a happy ending, many other animals are still desperate for shelter. If you can, please consider adopting one of our many available animals," said Sean Casey.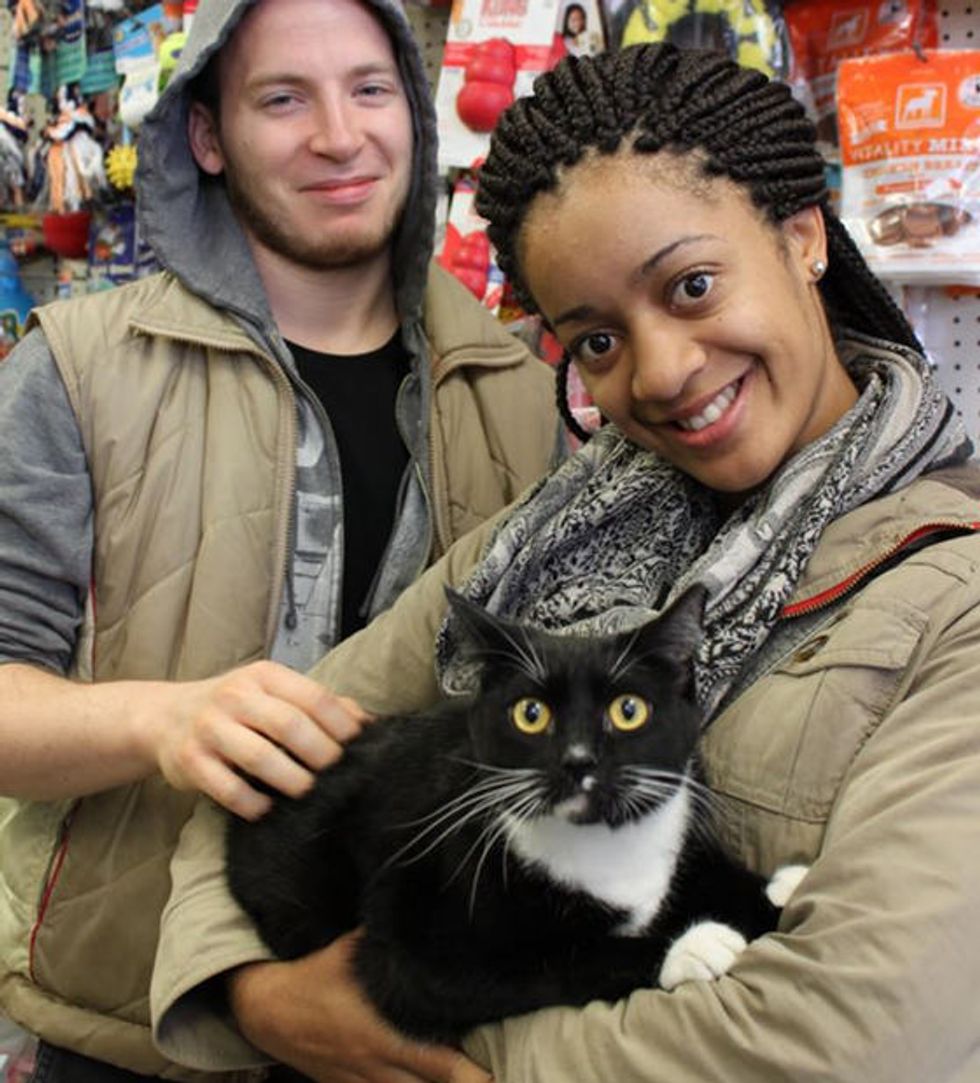 Some pets were left behind or lost in the evacuation process. Luckily, for this little tabby. He is one of the many furry animals rescued by the HSUS (source).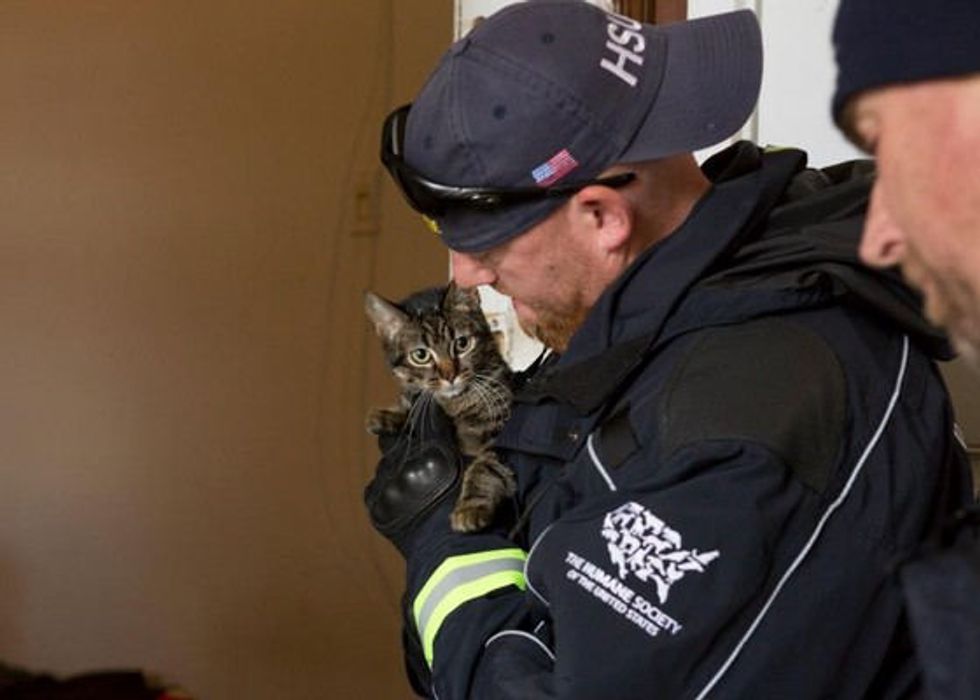 A litter of newborn kittens found their way in an Ocean Avenue alley in Brooklyn, New York during the harrowing Hurricane Sandy, but were saved by a man, named Spencer Service, who walked more than a mile in the brewing storm to bring the kitties to safety. See full story.
Cat mama and her newborn kittens found during Hurricane Sandy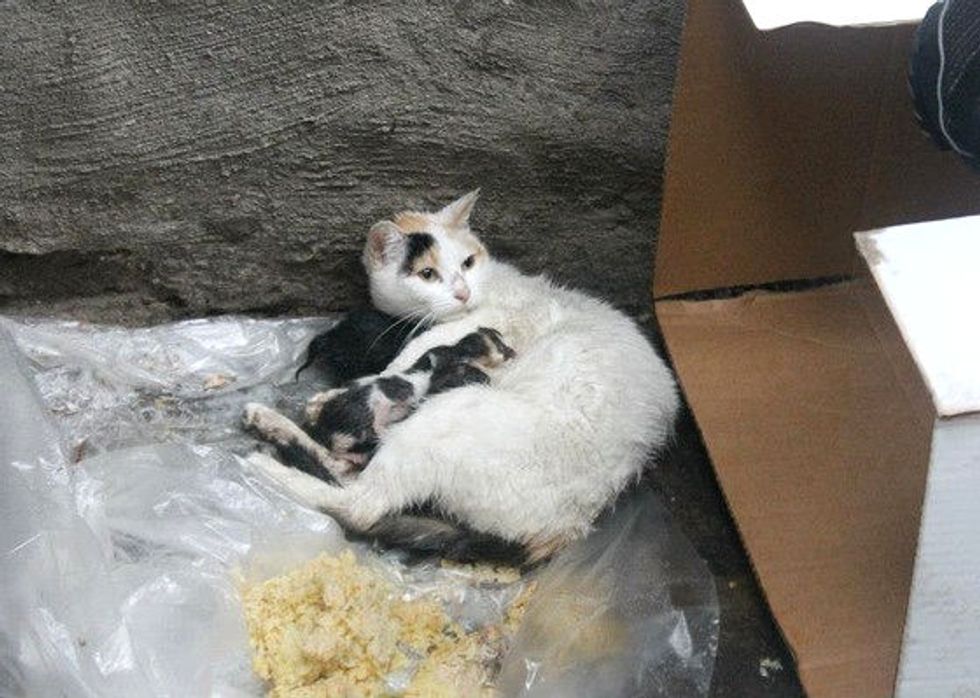 The cat family safely arrived at Sean Casey Animal Rescue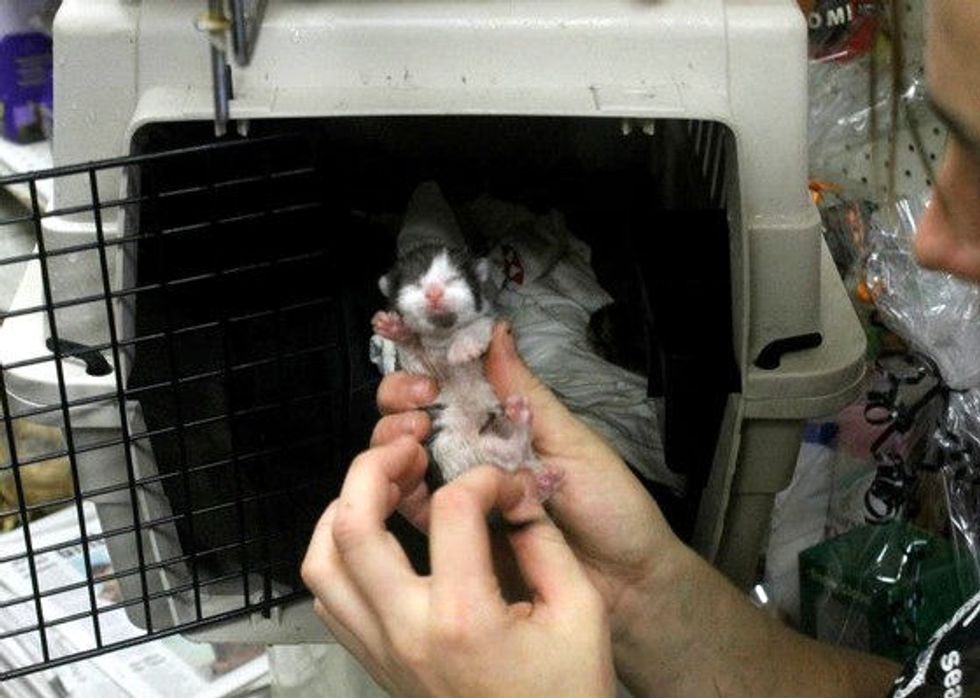 Right around when Hurricane Sandy hit the east coast, Stephanie Seiler, an avid animal rescuer and fosterer, received an email from a kind woman from Brooklyn, New York about a few kittens she rescued. They were about a week and a half old when they arrived at the Big City Little Kitty foster home. Their eyes hadn't opened and both weighed in at a little over 5 oz. The little black and white kitten was not in very good shape, so Stephanie gave the kitten fluids every two hours to nurse the little one back to health. Full story here.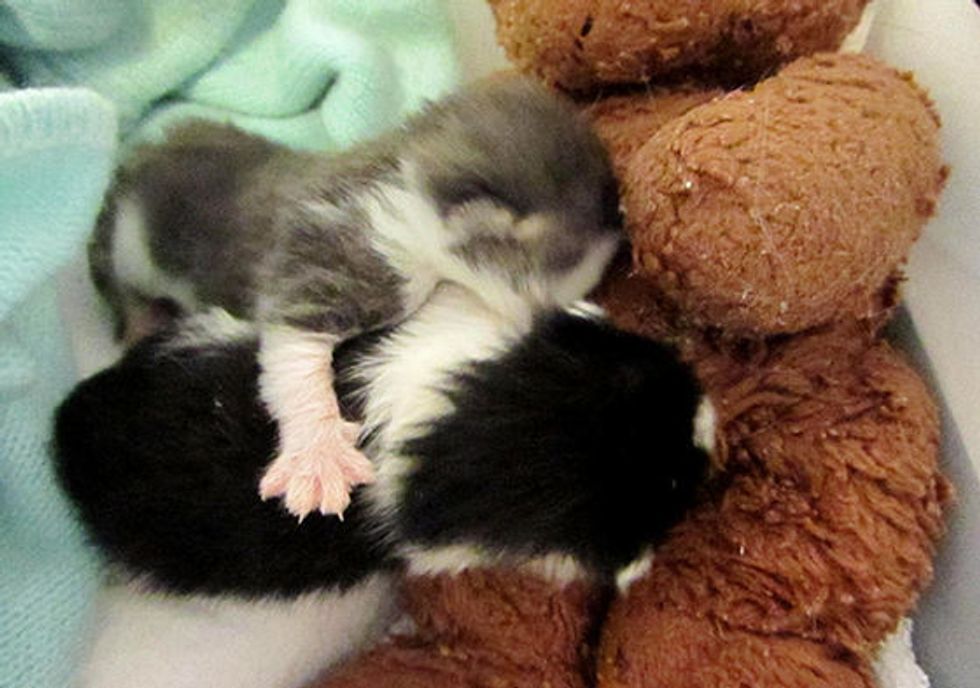 Bonnie the cat reunited with her owners:
If you want to submit Hurricane Sandy stories to us, follow this link.