A neighborhood cat with a calm and serene personality captured many people's hearts as he nonchalantly lounged about.
He was so loved by the locals that they decided to immortalize him and his memory in a statue at his favorite resting spot.
Meet Tombili the cat.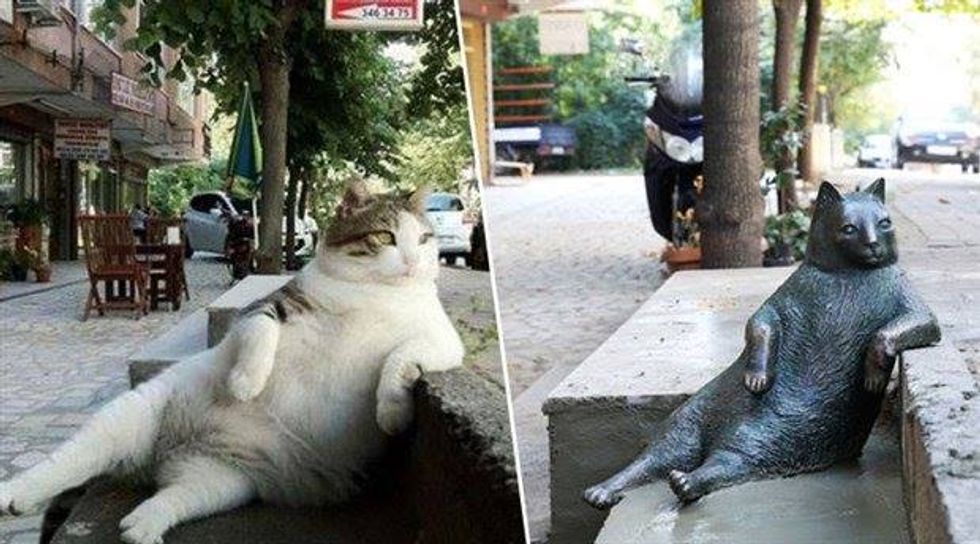 This adorable portly feline came from Istanbul and was well known by the locals. He became an Internet sensation after the photo of him lounging and posing comfortably on the sidewalk came about.

His calm and collected demeanor and his well fed stature captivated everyone who came across him in person or via his famous photo. There is no doubt that he was well loved, and knew his way to find affection from his human friends.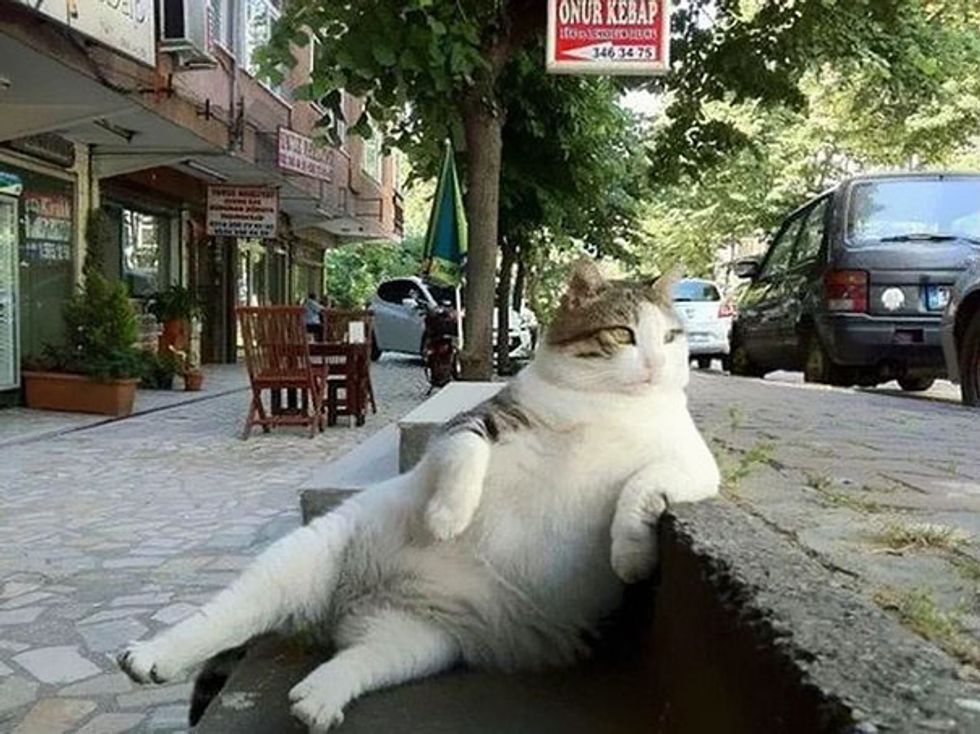 Credit: Unknown
His laid back character made him known as the casual kitty who knew how to appreciate the littlest things in life.

When passerby wanted a photo with their beloved chill cat, he was always happy to stay in his signature pose while his fans snapped away in pure adoration.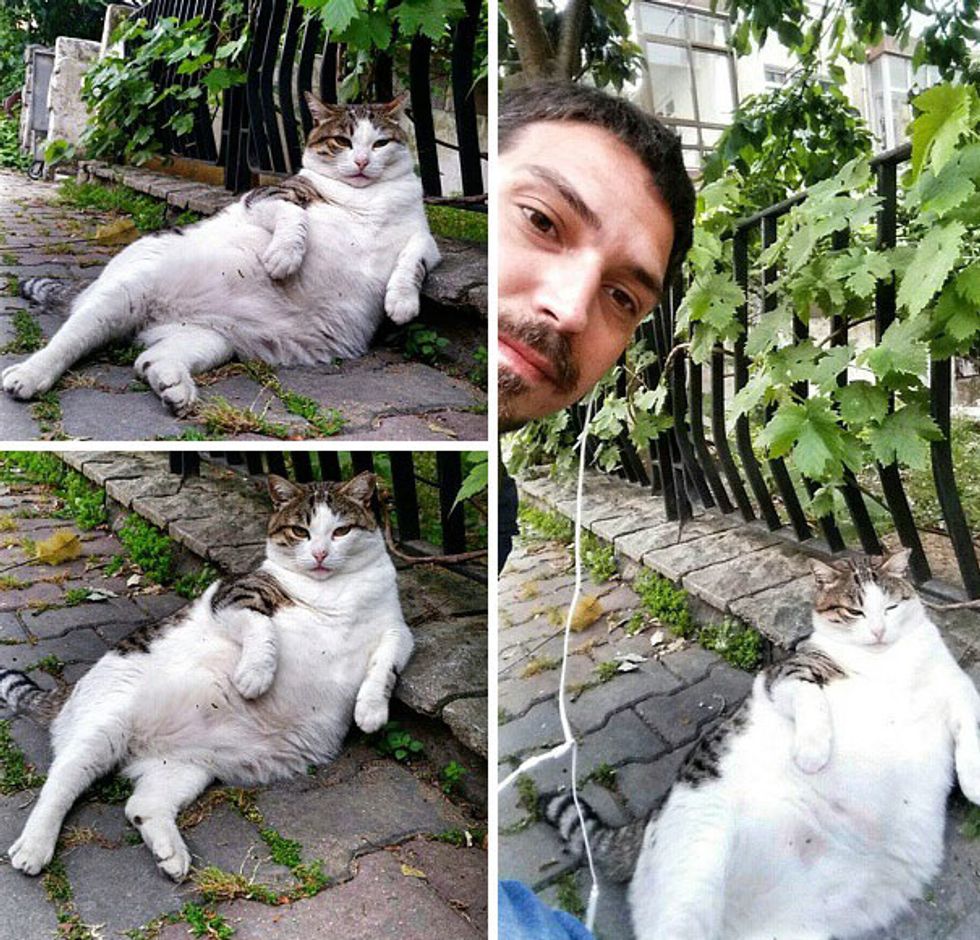 Photo: Yakup Yükseler
Tombili passed away in August from an illness. The city of Istanbul was saddened by the loss, but not before long, a statue of Tombili was erected at his favorite spot.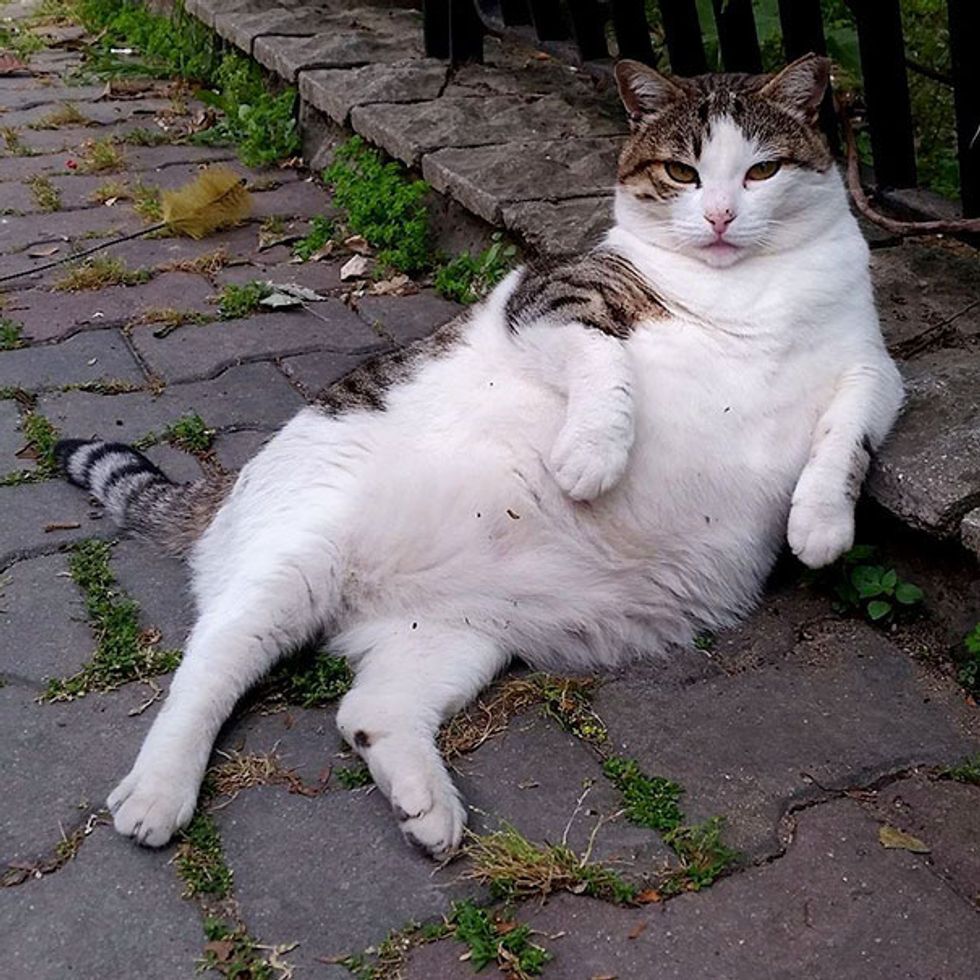 Photo: Yakup Yükseler
Now his memory can live on forever.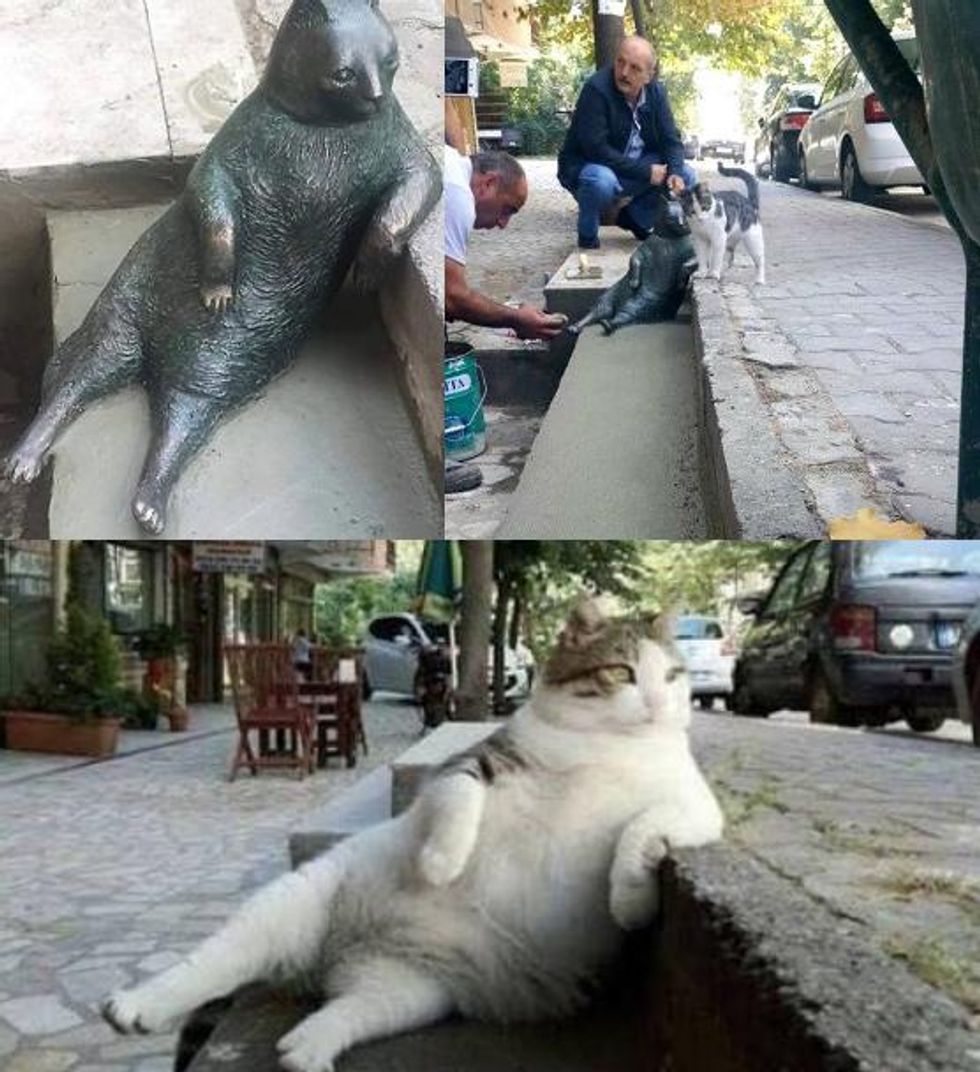 reddit
The iconic cat is immortalized with a bronze sculpture.
The statue will be officially revealed on Oct 4th on World Animal Day.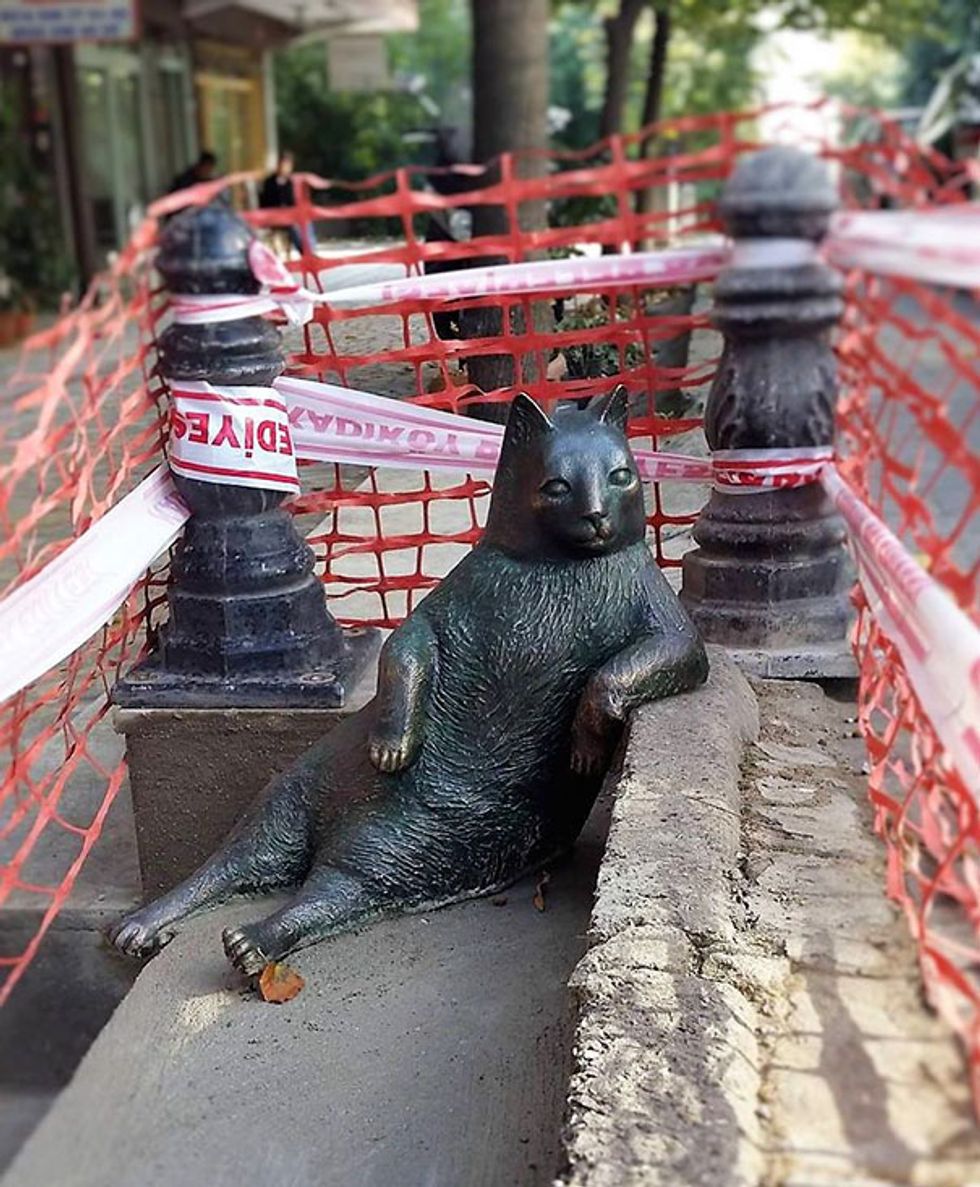 Photo: Anadolu Kedisi
"You will live in our hearts. Mascot of our street, beloved TOMBILI lost his struggle for life after a month and closed his eyes to life on first of August." One of Tombili's loyal fans posted a note at his favorite resting spot.
A kitty came to check out Tombili's statue.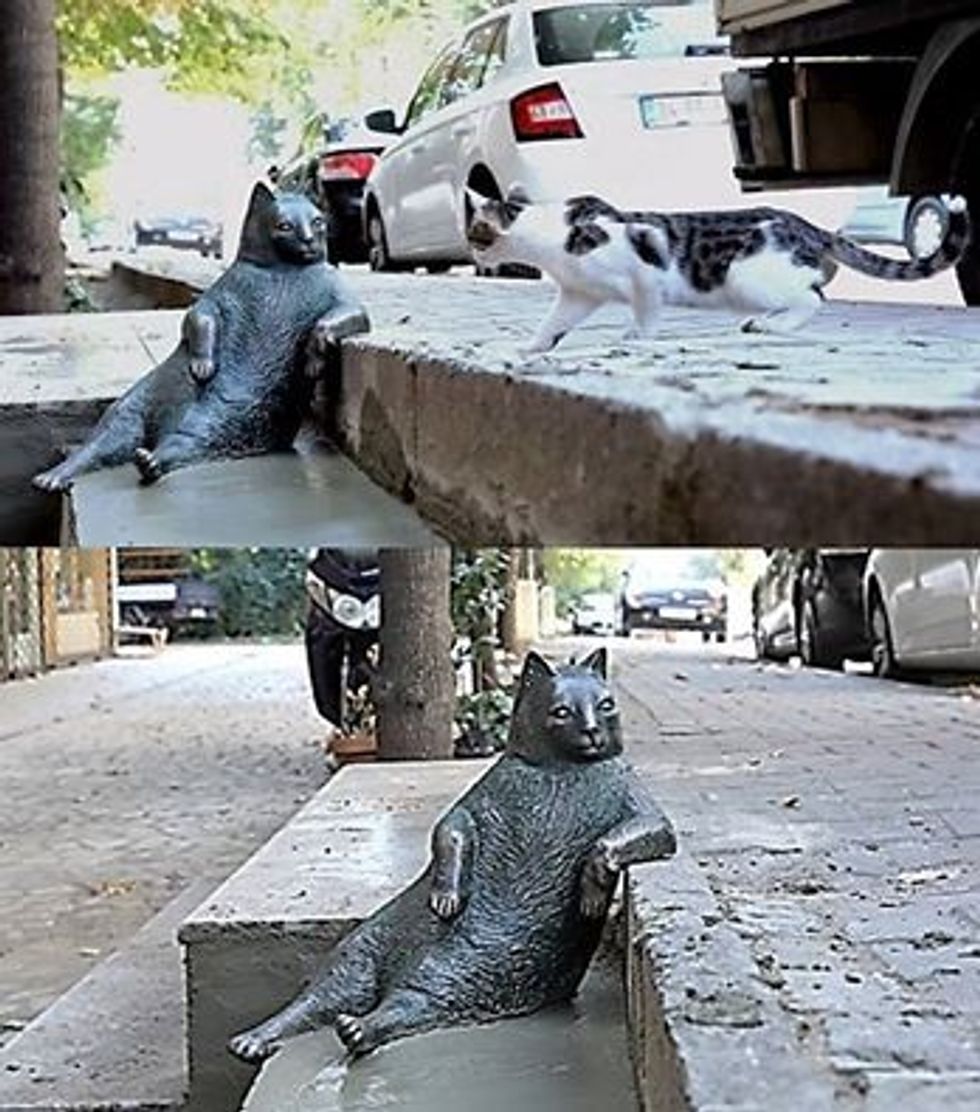 Photo: Anadolu Kedisi
Update:
Tombili's statue was officially revealed today (Oct 4). Many came to pay respect to this beloved feline.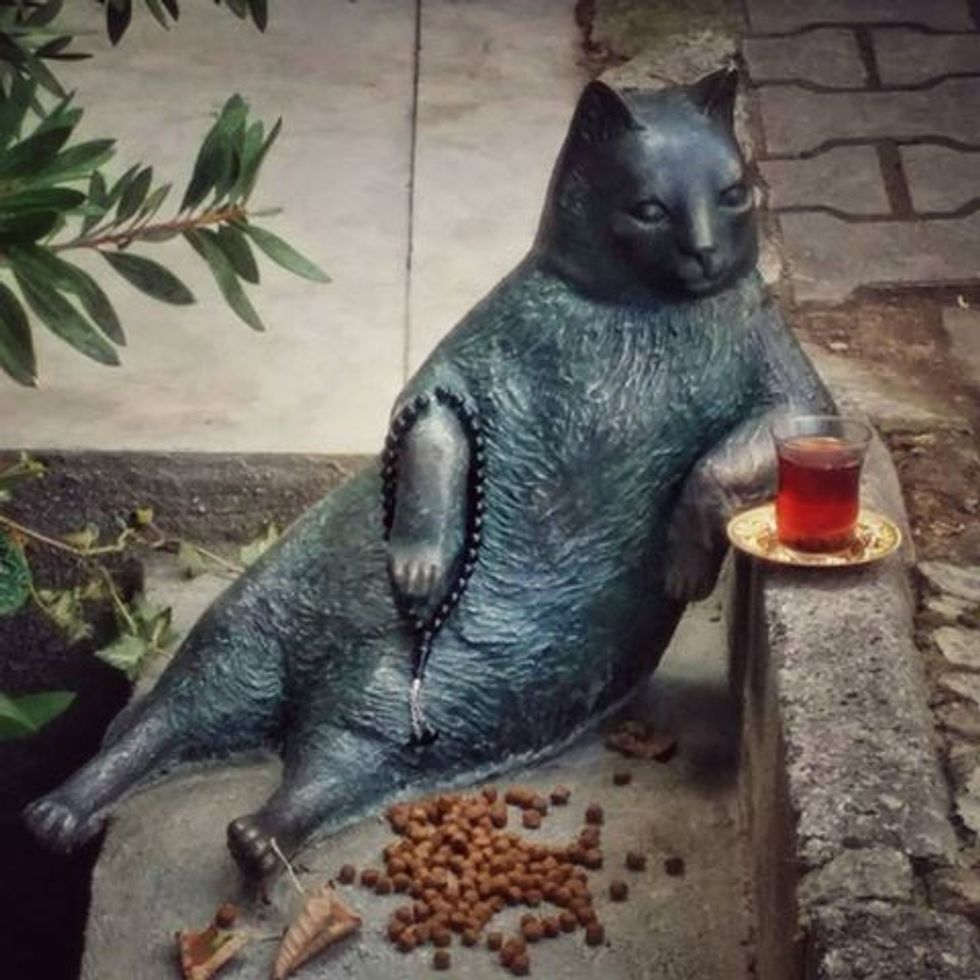 Photo: Anadolu Kedisi
R.I.P. Tombili! Sleep tight!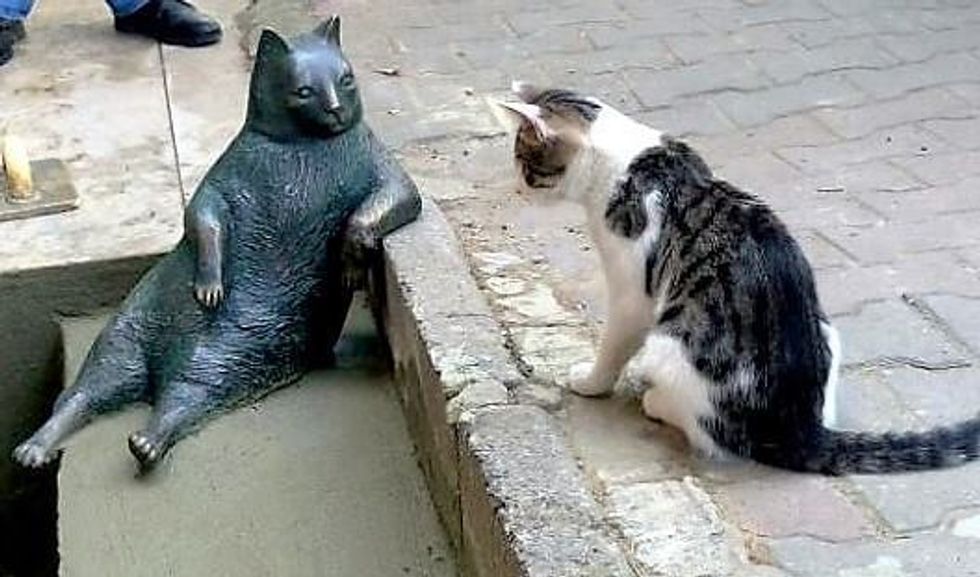 Share this story with your friends. (h/t: the dodo)

Related story: Fluffy Cat Shows Up at Hospital to Offer Patients Cuddles While They are Waiting to be Seen