Animal photographer Mitsuaki Iwago was visited by a little ginger kitten when he was filming on the island of Okinawa. This little island dweller like many others are taken care of by the locals. Many cat lovers and photographers come to this island to visit their furry kitty friends.
This ginger kitten went up to the photographer and climbed on his head in the midst of the filming. Mitsuaki was happy to have a little helper on his shoulder, inspiring him as he went on with his creative production.
By the end of the day, the little island kitty fell asleep in his lap. It's clear that he had made the photographer his new friend.
A tiny island kitten spots something and decides to investigate.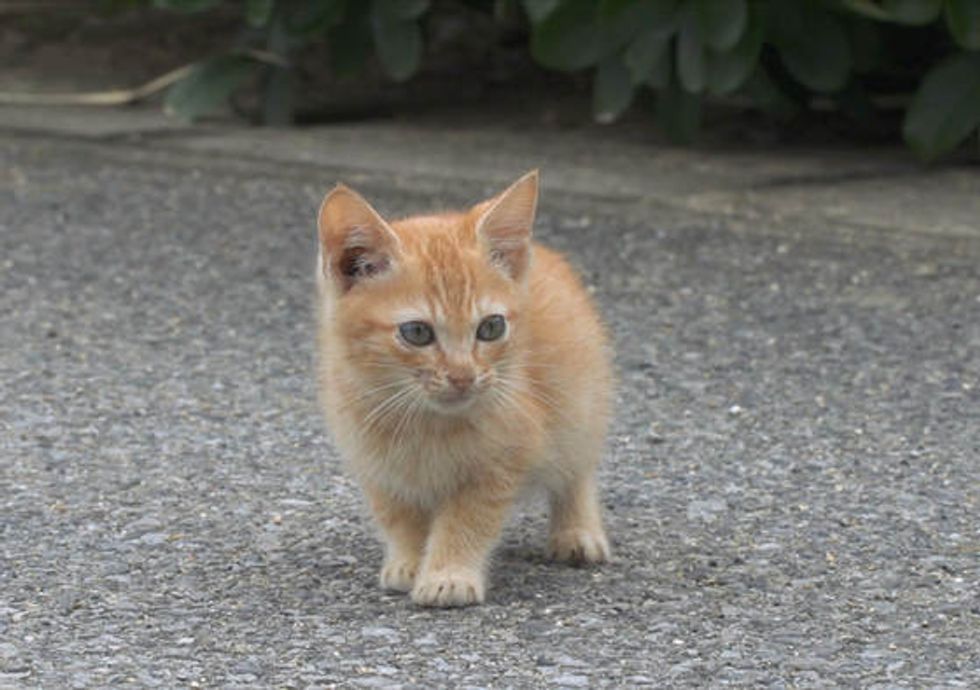 An animal photographer is the middle of filming. Kitty thinks he will offer some 'help.'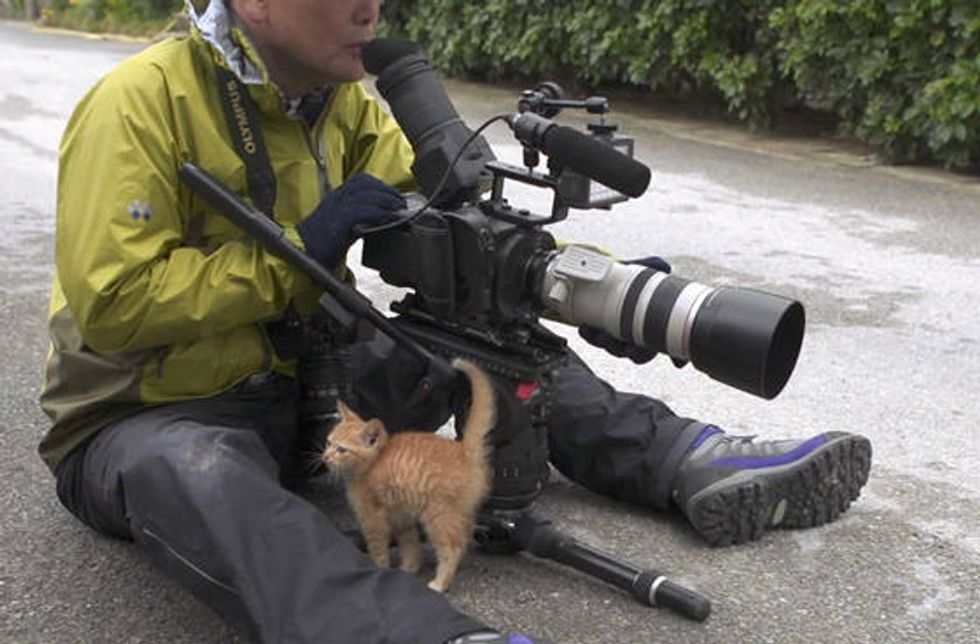 He climbs on his shoulder...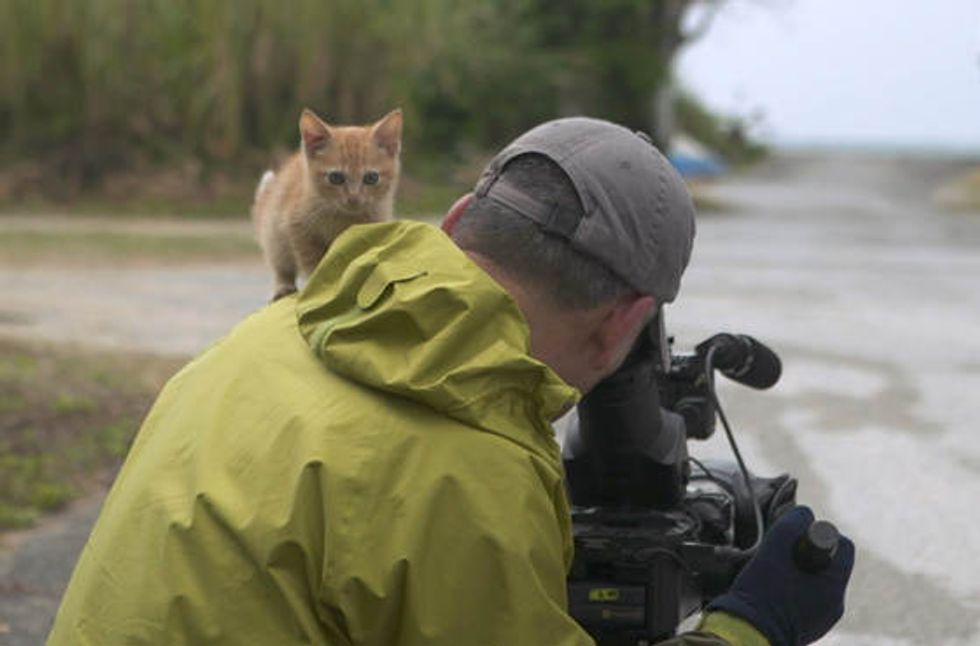 ...then onto his head.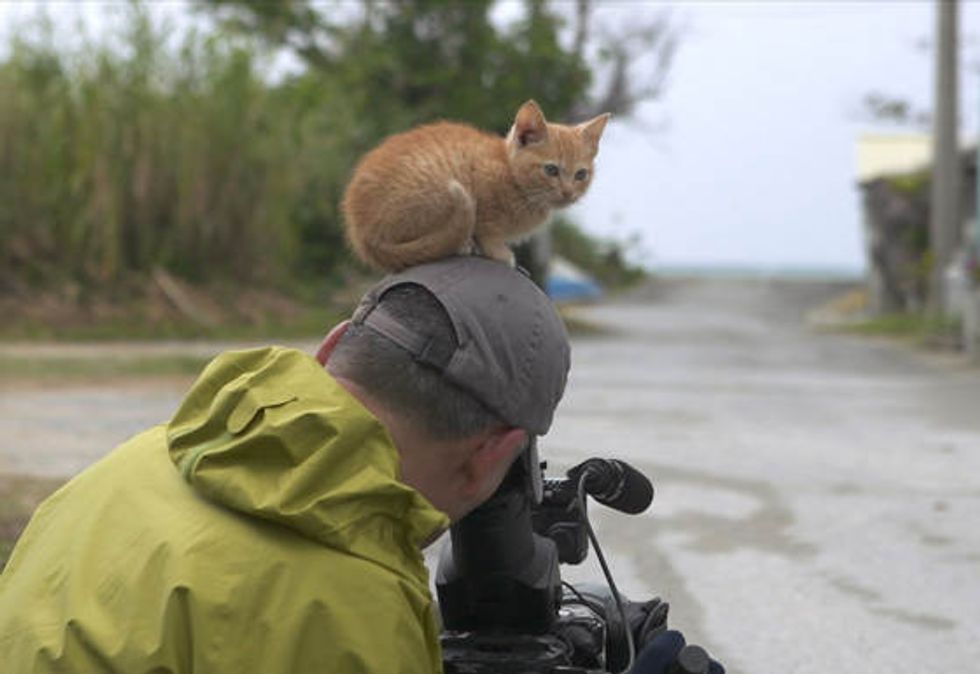 After a long day of 'work,' kitty sits in his lap for a nap. It's clear that he's made the photographer his new friend.