A little rescue ginger kitten, who lost his tail, met a special kitty with bent front legs and a big heart. She took to him and became his family.
Meet Hector the kitty.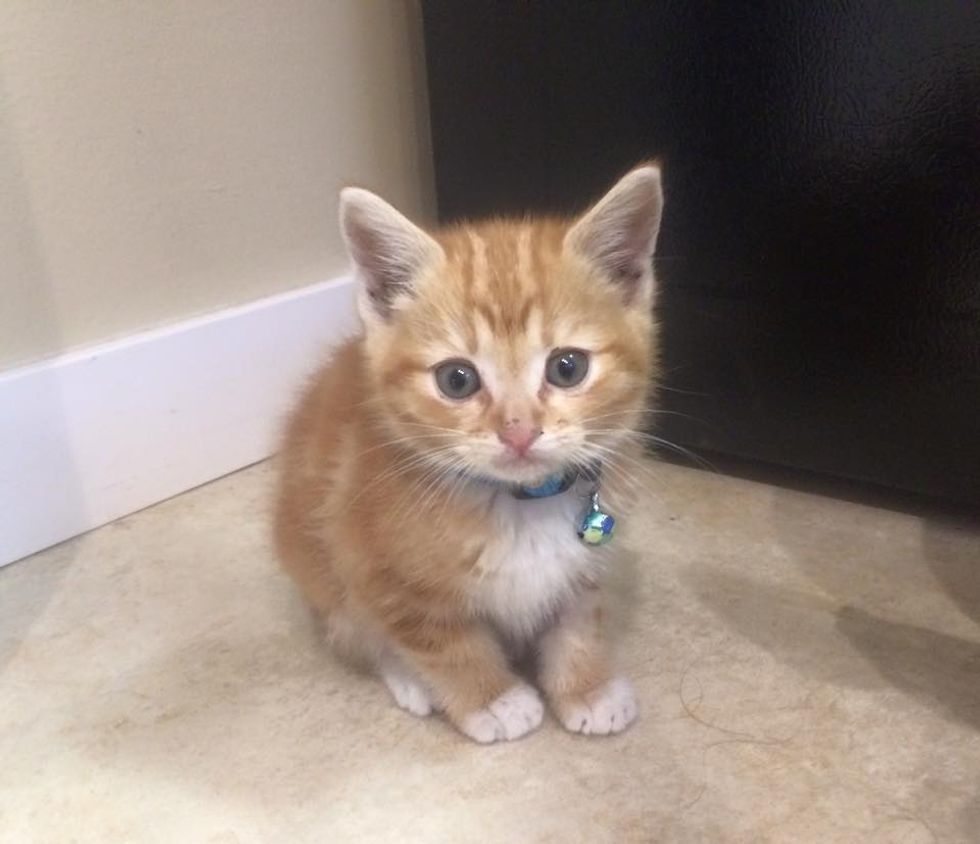 Courtesy: Kanga Roo
Hector was just a tiny kitten when he was found in need of special care. "He was found as a kitten in Stockton with a maggot infested tail, which had to be amputated," foster parents told Love Meow.
Saving Grace Rescue (San Francisco, CA) gave the tiny one pound guy a life saving surgery. He was so much happier after the amputation and healed very quickly. When he came to his foster home, they had every intention to get him adopted, but the little ginger boy never left.
Hector met Kanga Roo, another rescue kitty from SGR, and it was love at first sight. Just like Hector, Kanga Roo is quite special herself.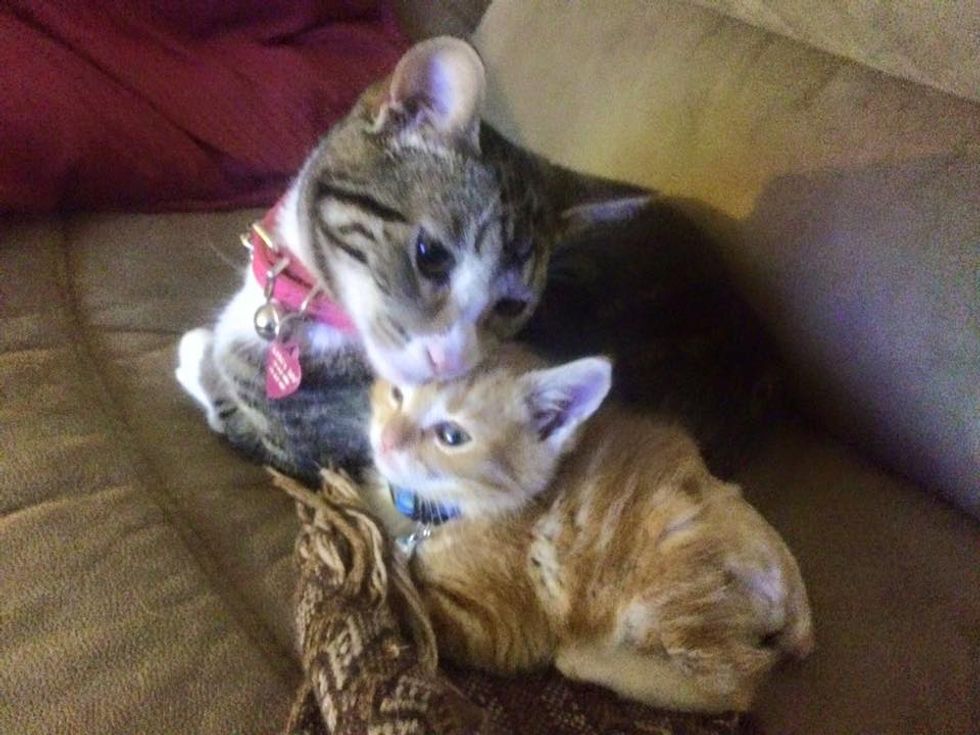 Courtesy: Kanga Roo
Kanga was born with bent front legs, a genetic condition called radial agenesis, which shortens a cats radius–the long bone between a cat's elbow and wrist. But it doesn't bother her at all. She can stand on her back legs and get around just fine by hopping like a little kangaroo.
When Kanga Roo and her first foster brother met, they developed a bond unlike anything the family had ever seen. It was almost as if she understood the little boy's needs and was there for him from the start.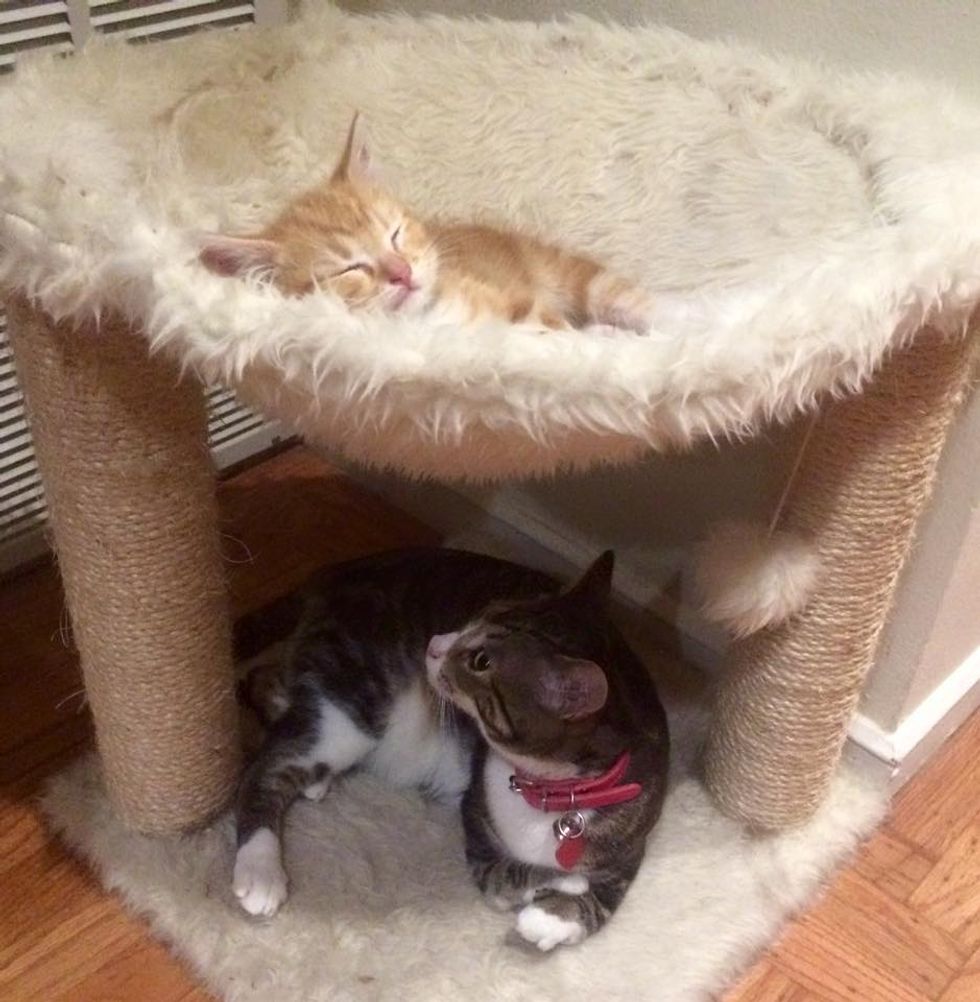 Courtesy: Kanga Roo
"He was our first foster from Saving Grace Rescue. We started fostering him in May 2015 and she loved him since then."
Hector walked up to Kanga Roo for some much needed TLC.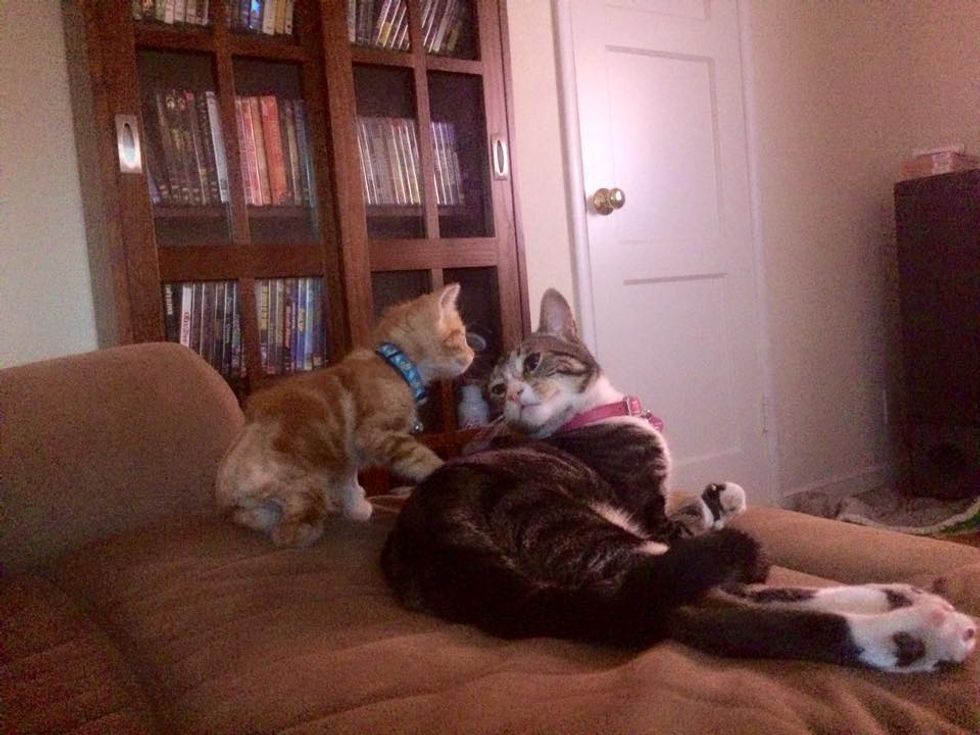 Courtesy: Kanga Roo
From that day on, they became inseparable friends.
Kanga Roo took the little ginger boy under her wing and showed him all the cool things she knows.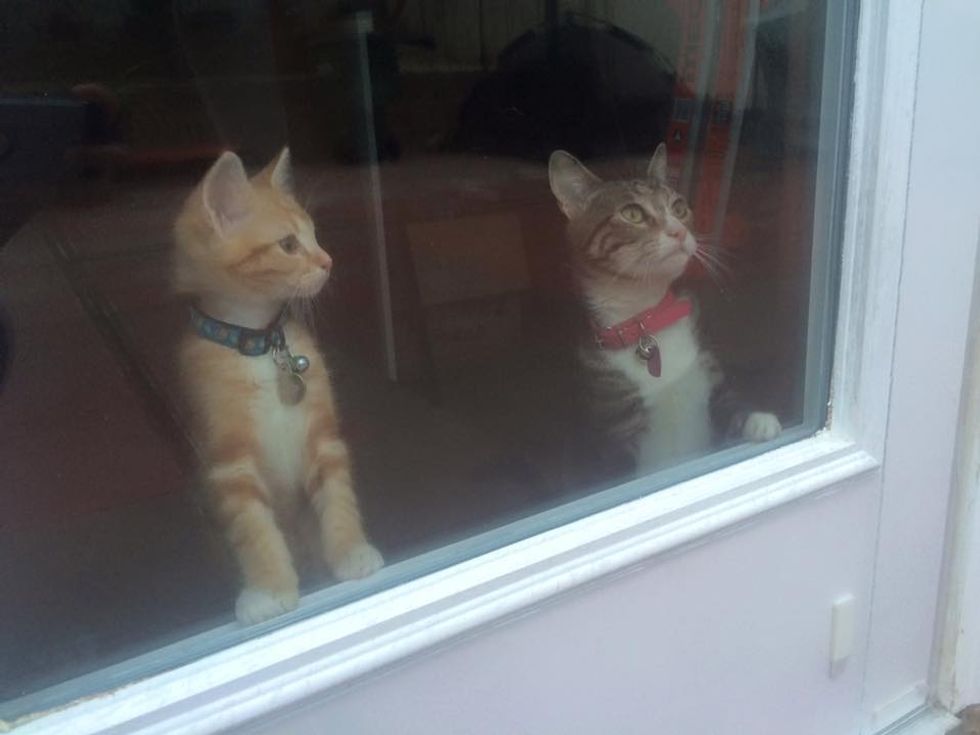 Courtesy: Kanga Roo
Hector loves to emulate everything his best friend does.
Kanga Roo eats with a food stand to help her get a better and more comfortable reach, and Hector follows her paw prints and does the same.
Courtesy: Kanga Roo
Kanga Roo makes sure her buddy is always clean and well groomed.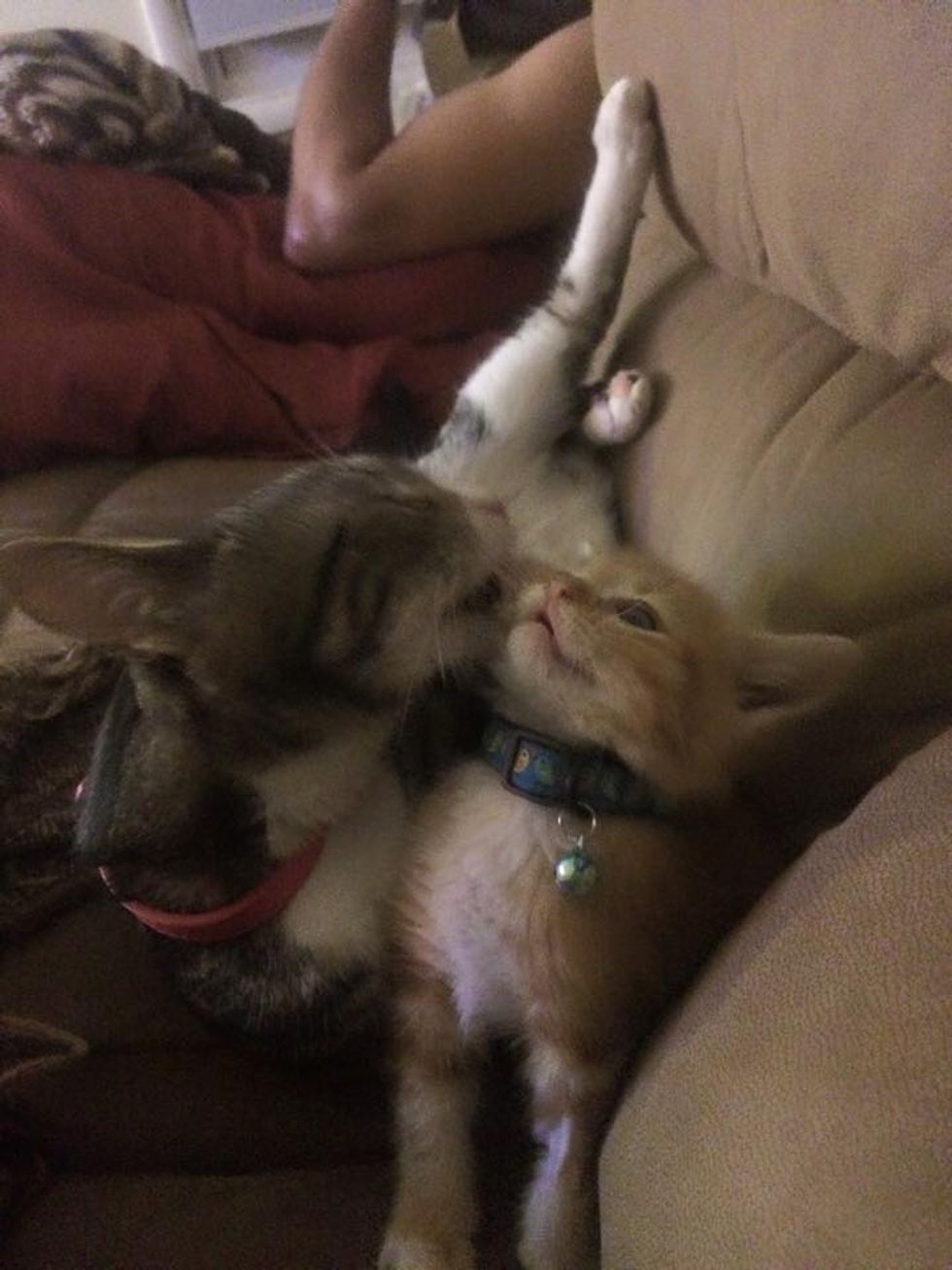 Courtesy: Kanga Roo
Hector returns the love with lots of hugs and kisses.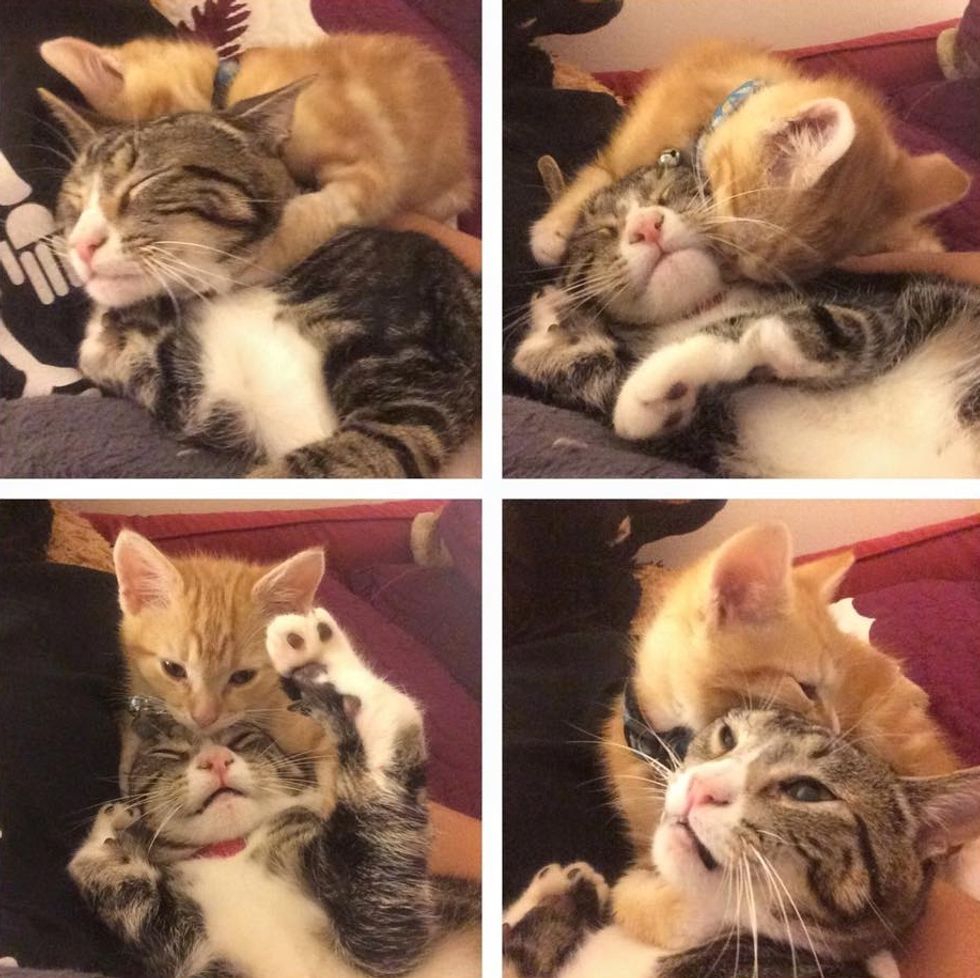 Courtesy: Kanga Roo
"We had every intention to have him adopted out but their bond was stronger than my will."
Sweetest friends!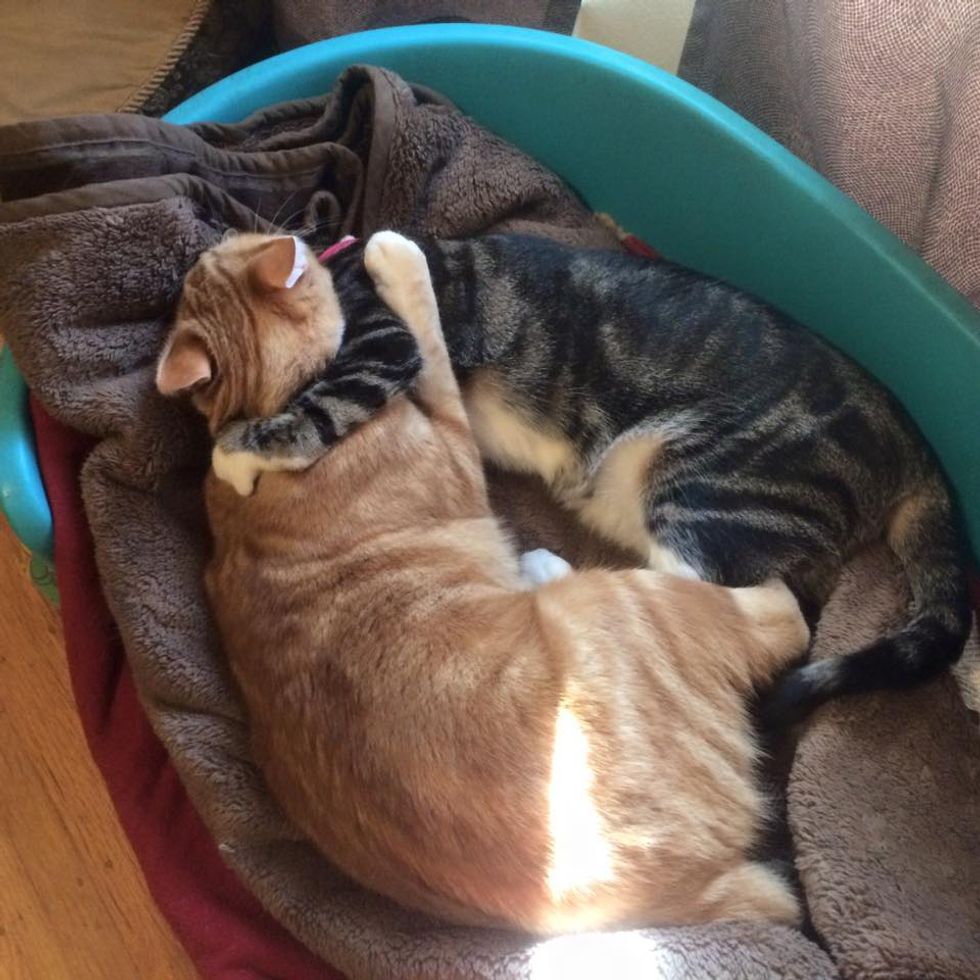 Courtesy: Kanga Roo
These two buddies found each other more than a year ago and bonded instantly. Hector lost his tail and Kanga Roo was born with shorter front legs, but they don't mind the differences at all.
The two buddies always have each other no matter what.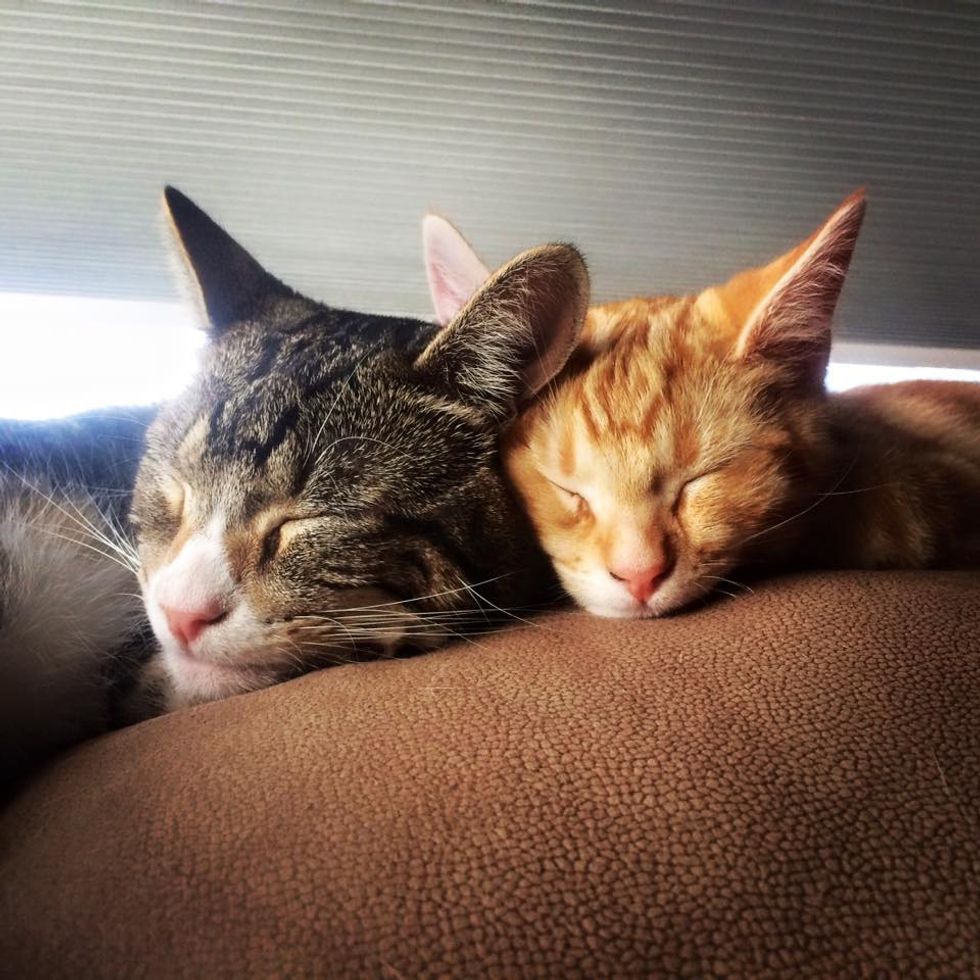 Courtesy: Kanga Roo
First week home, they were already good friends.
A few months later... they can't get enough of each other :).
Share this story with your friends. Follow Kanga Roo and Hector on Facebook.

Related story: Happy Cat Walks On Two Legs Like a Little Human