When little Ted came to the shelter, he barely grew. He was four weeks old, but much smaller than his age. Today, Ted is finally one pound!
[Scroll down for updates]
Ted was rescued by Saving Grace Rescue in San Francisco, California. "He had a rough start and barely grew at first," Saving Grace Rescue told Love Meow. "He was four weeks old and weighed about 4 ounces."
At that age, a healthy kitten should weigh about 13 ounces. Ted was just 1/3 of that. (Follow them on Facebook)
Watch video: Ted just arrived at the rescue at 4 weeks old.
They placed the tiny ginger boy in a foster home where he began to thrive. Ted was given around the clock care by his fosterer over many sleepless nights. Soon his appetite grew and his weight also went up. Not only did he gain in ounces, but also in energy.
Finally one pound! In less than two weeks, Ted caught up in weight.
Now at almost 6 weeks, Ted is showing off his new found cattitude!
"Would you take me home meow?"
Update: Ted reached two pounds!
Update 2: Ted has been adopted!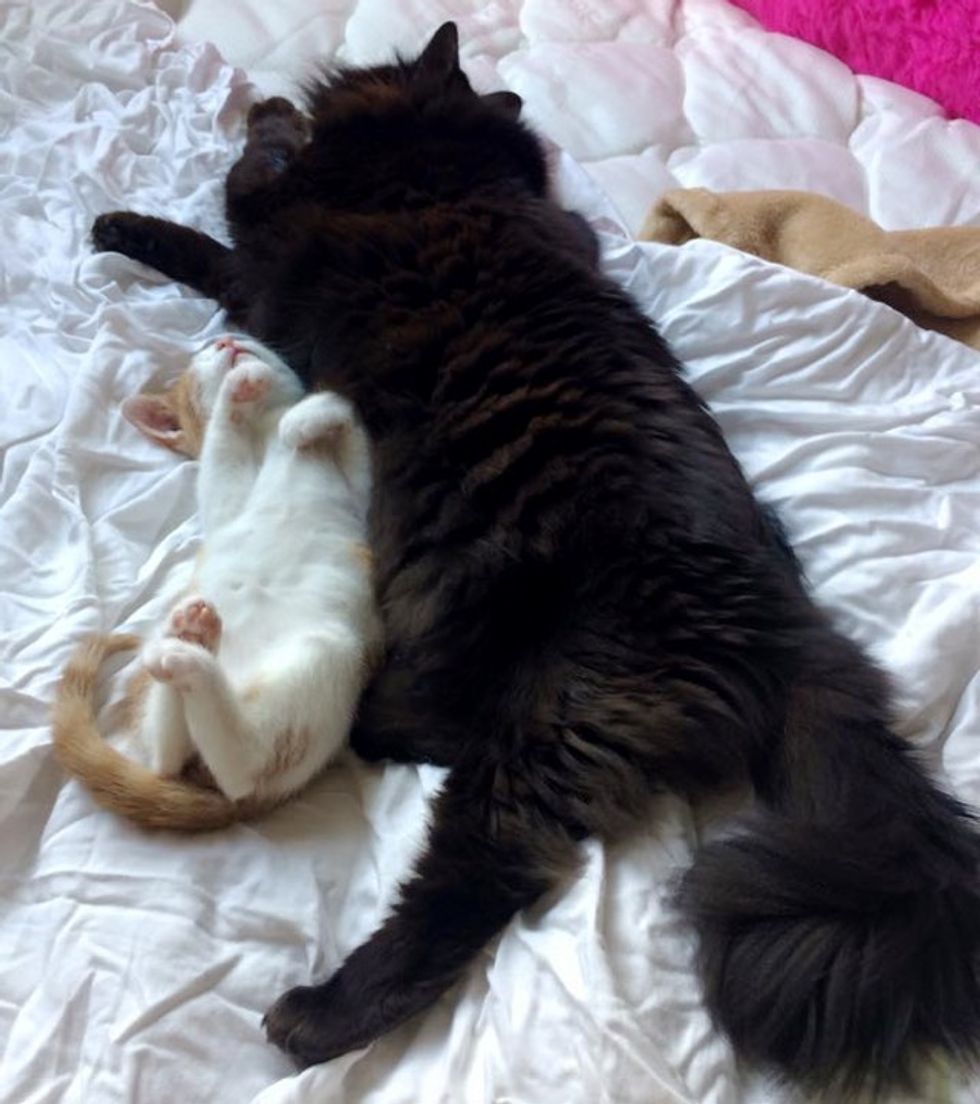 Photo by Saving Grace Rescue