Less than two minutes after they set up the new gate they bought to keep their kitten in the 'kitty area', Dexter the kitten figured out how to climb over it.
[Scroll down for video]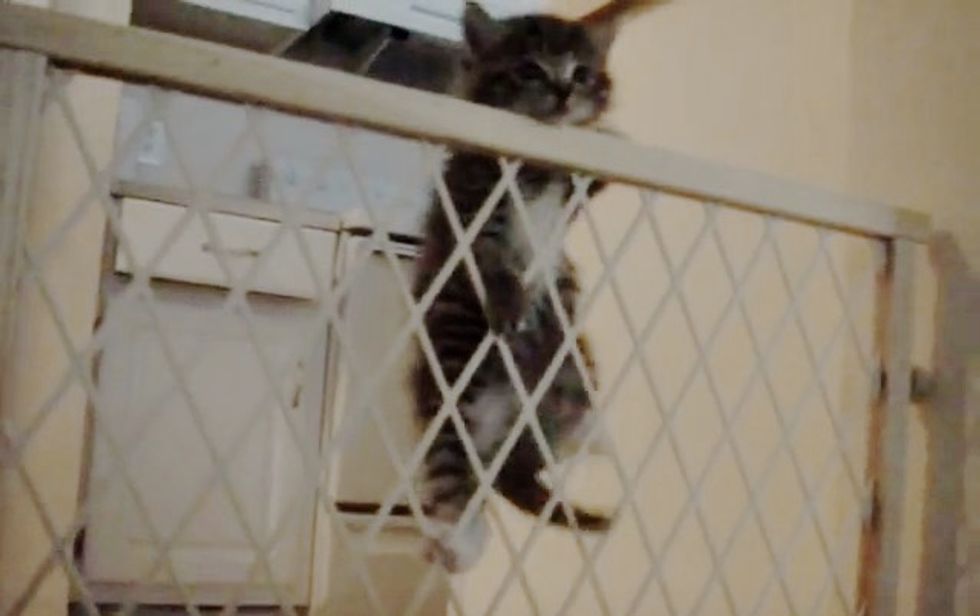 "I might have to change your name to MacGyver," Sean said to Dexter as he started planning his escape.
Watch kitty in action:
Watch another video: cat mama teaches her baby to escape the nursery pen.