Meet Nibble Bug. She was about 2-4 weeks old when she was found. "I found her in front of a Winn Dixie in a box," said Nibble Bug's rescuer via reddit.
"I have no idea what happened to her mommy, and I found her in a box by herself. It was a hot day and I didn't have the heart to leave her, so I brought her home. For awhile I thought she was blind, seeing as she would just run into the wall and only come when she hears loud noises. But I'm proud to announce, she can see wonderfully! She just came off her formula and she's been eating Kitten Wet Food. Super playful."
Nibble Bug the rescue found her way into a new home and a comfy slipper.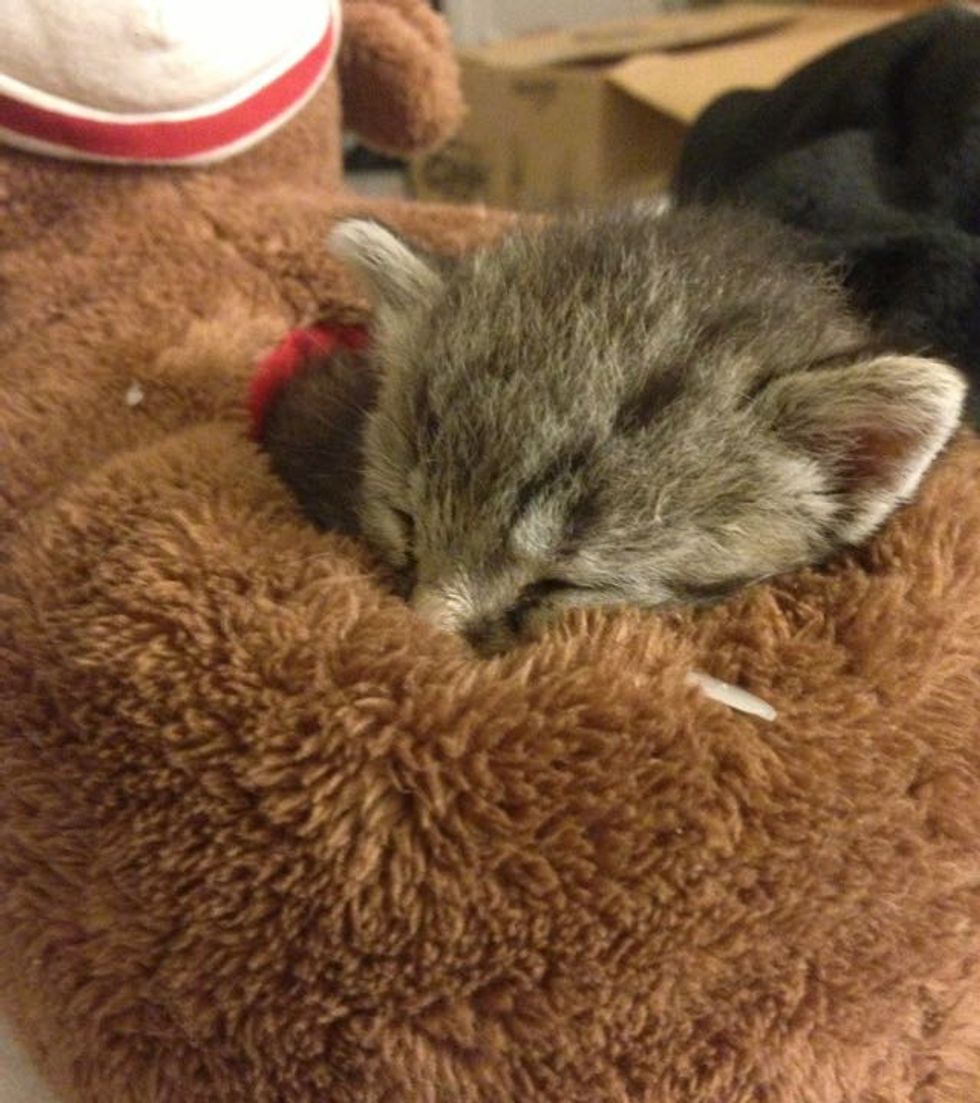 She loves sitting on her human's foot.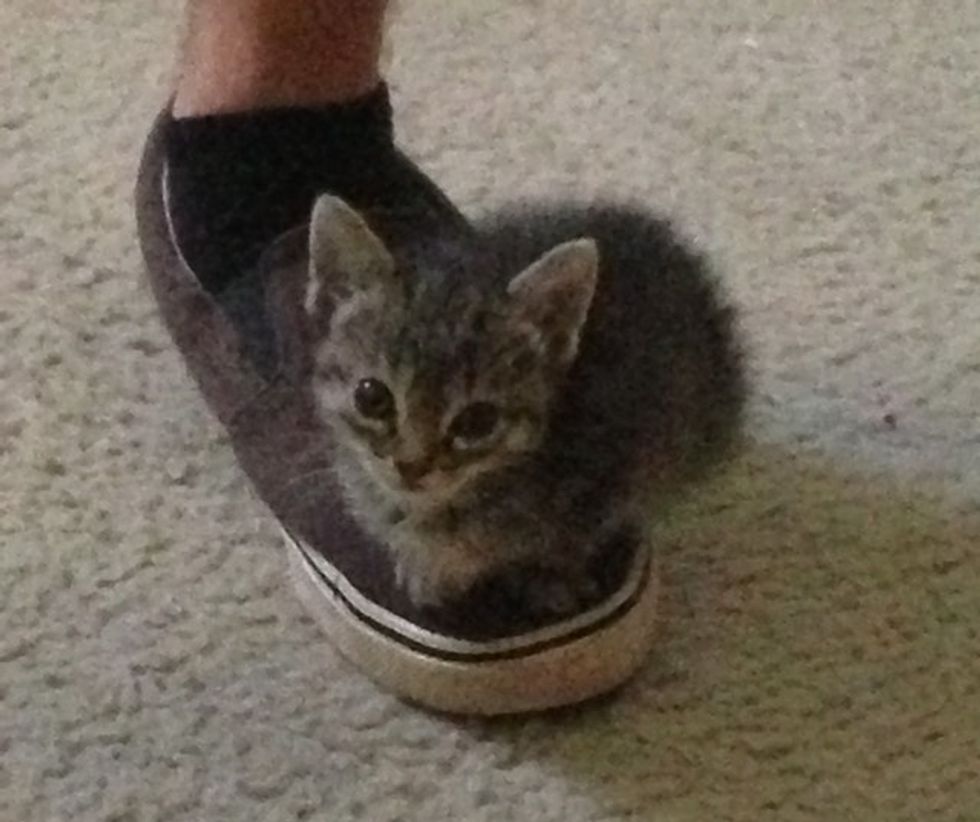 Nibble Bug was so happy to be accepted by one of their cats.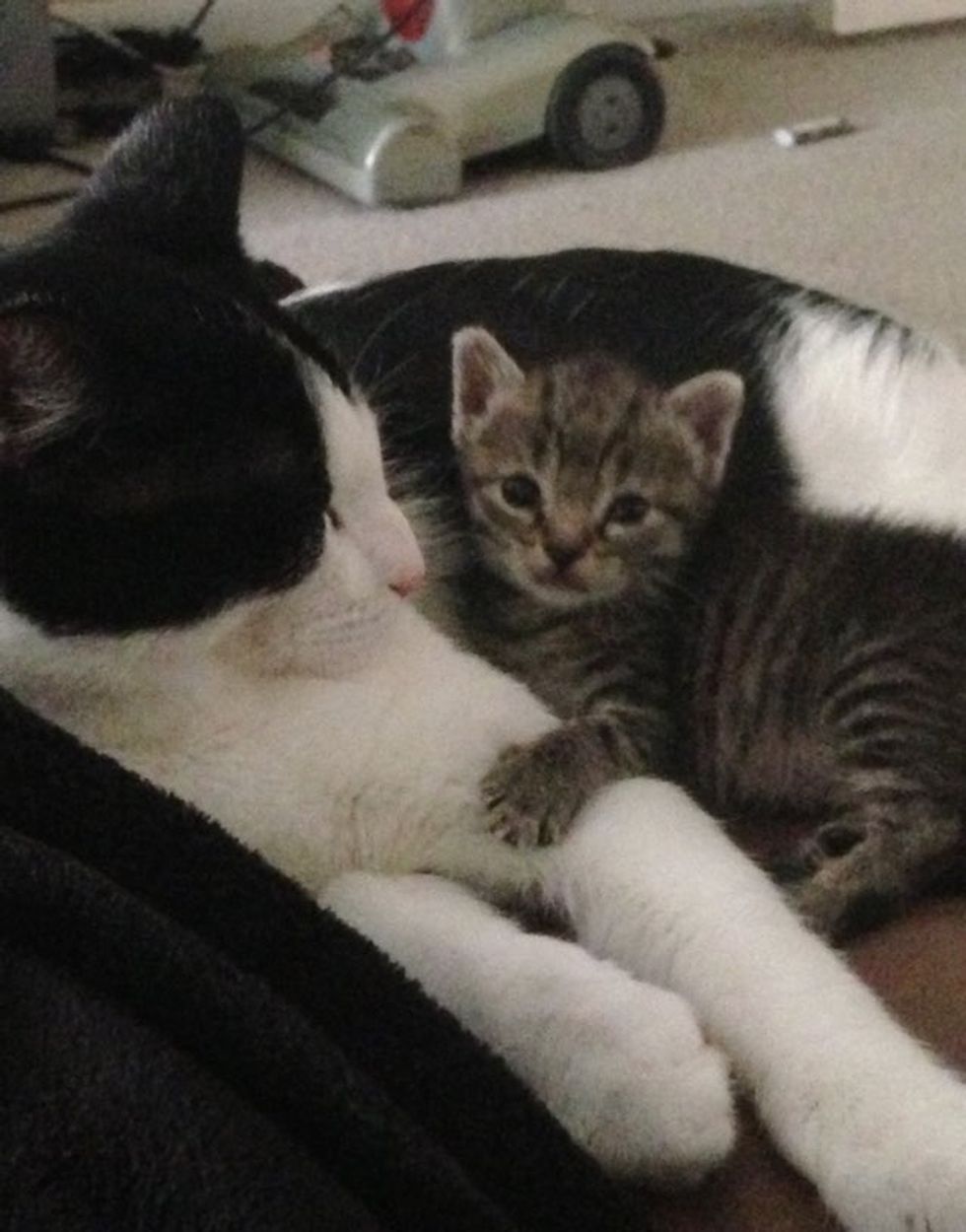 Photos via reddit.