A good Samaritan spotted a tiny ball of fur atop a pile of garbage. Upon closer inspection, she noticed it was a kitten curled up in a ball, out in the cold.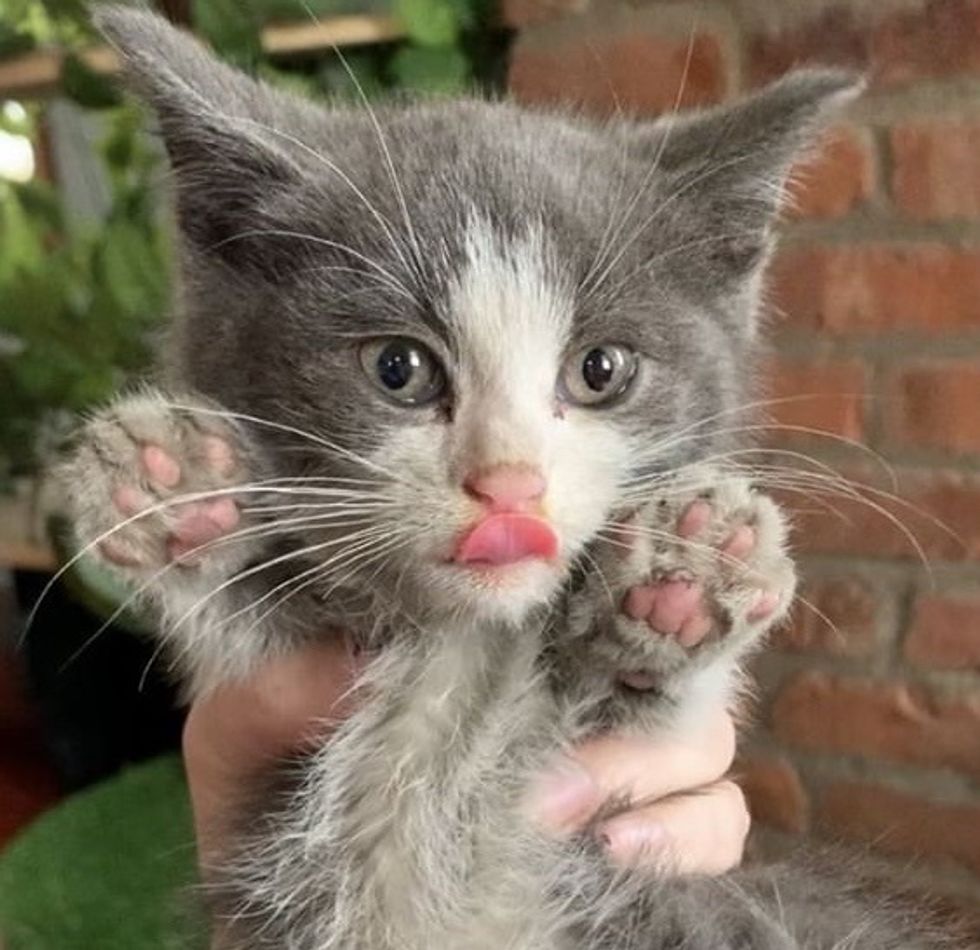 @rukasthecat
It was 45 degrees (7°C) outside when the passerby found the kitten in a neighborhood of Jersey City (New Jersey). The kitty was all alone, trying to stay warm with nothing but an old rag for comfort, but that was no way for an orphaned kitten to live.

A kitten his age wouldn't be able to survive the bitter winter on his own, so the passerby reached out to her local Facebook community group for help. Athina, an animal rescuer who lives nearby, immediately offered to take him.
"I asked if they could snatch the kitten. She promptly responded and got a carrier. I was five blocks away, getting KMR, nutrical and anything I could think of for this baby. I wasn't sure how he would be," Athina told Love Meow.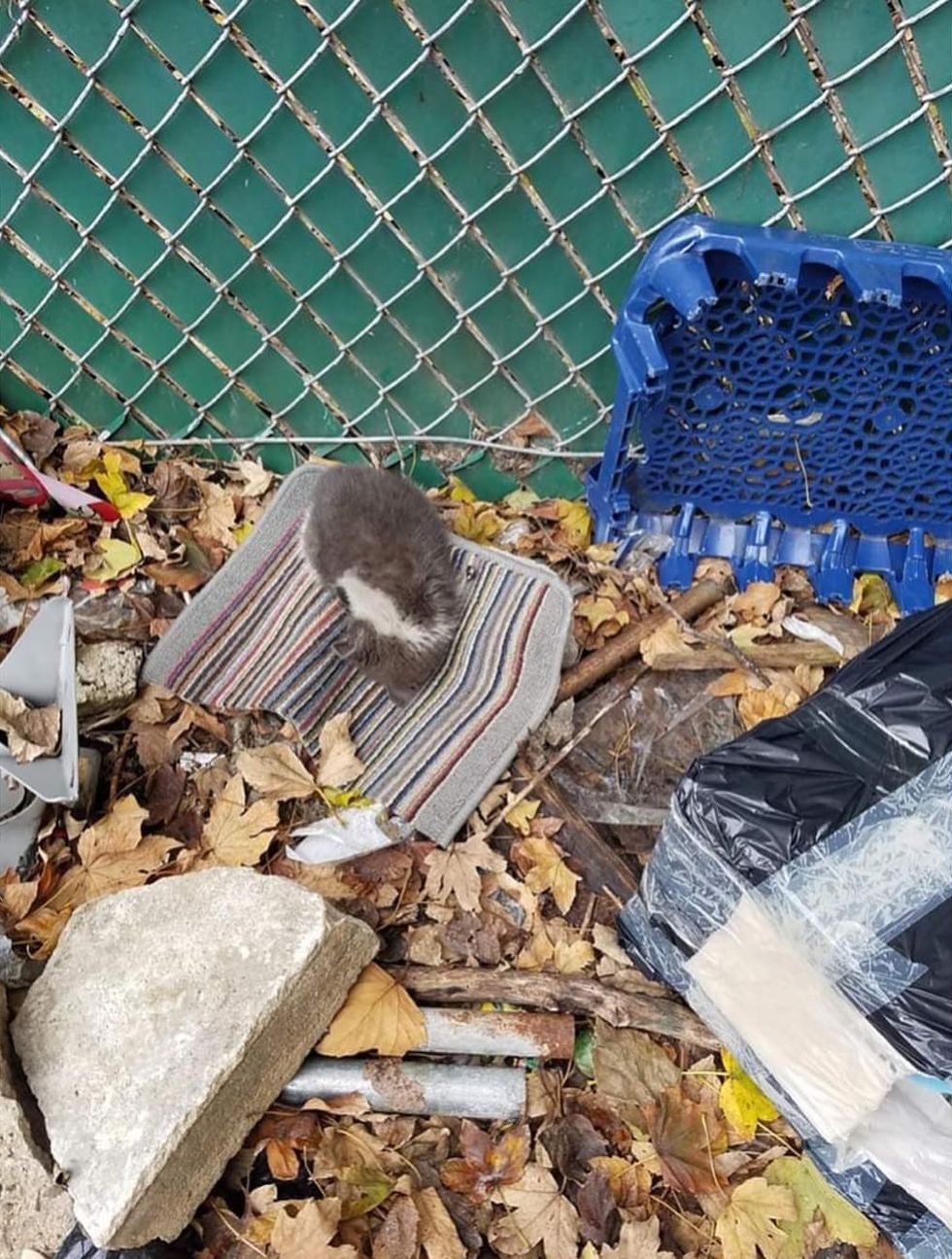 @rukasthecat
When the kitten was brought in, Athina let out a sigh of relief, knowing that he was alert, aware and even hissy - already he displayed quite a bit of cattitude.

The kitten was starving, wolfing down a dish of food as soon as it was served. After a big meal, they gave him some time to recuperate and get comfortable before giving him a bath.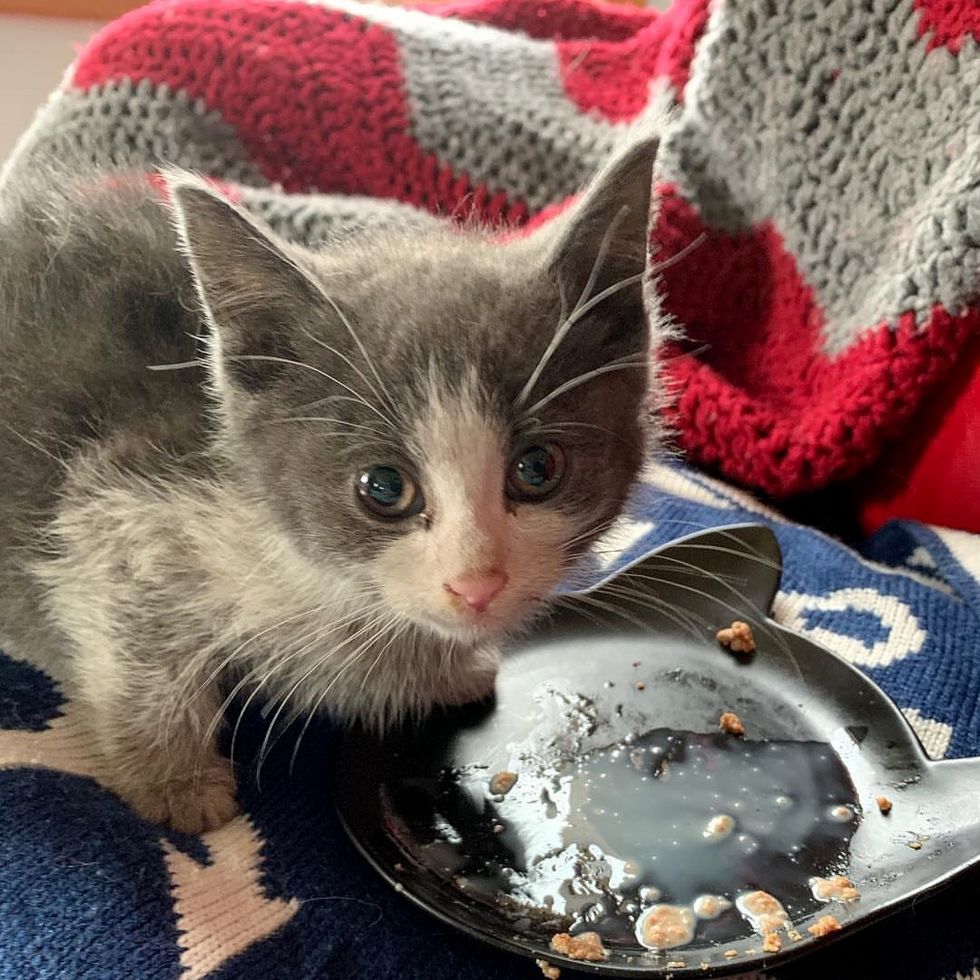 @rukasthecat
Athina set him down on a warm blanket, and the kitten purred instantly and started rolling around, begging for belly rubs. "We thought he would need socializing (since he was hissing earlier) but then he started rolling over for love and pets," she said.

Watch him in this cute video:
Kitten found sleeping out in the cold, now has a warm homeyoutu.be
They were able to wash off most of the dirt and grease with a warm bath.

"He might have been hanging out in an engine for a little while for warmth," Athina told Love Meow. "For that reason we decided to name him Bert, like the chimney sweep from Mary Poppins."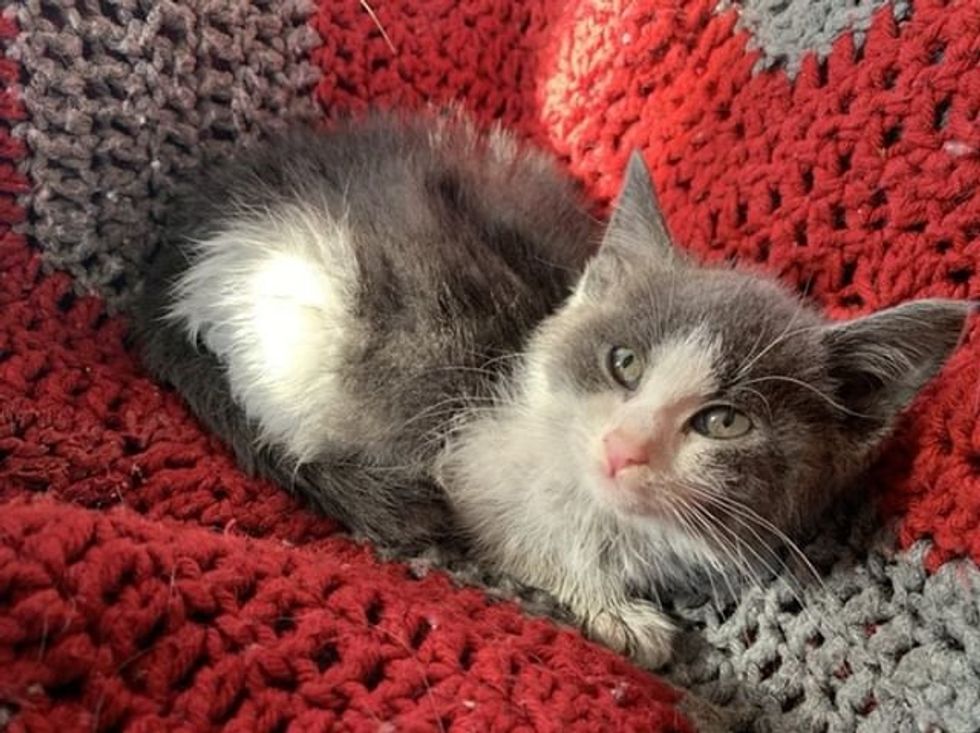 @rukasthecat
Now Bert has been treated for fleas and ear mites and is also on deworming medication to tackle his tummy issues.
"Overall, he is doing amazing!"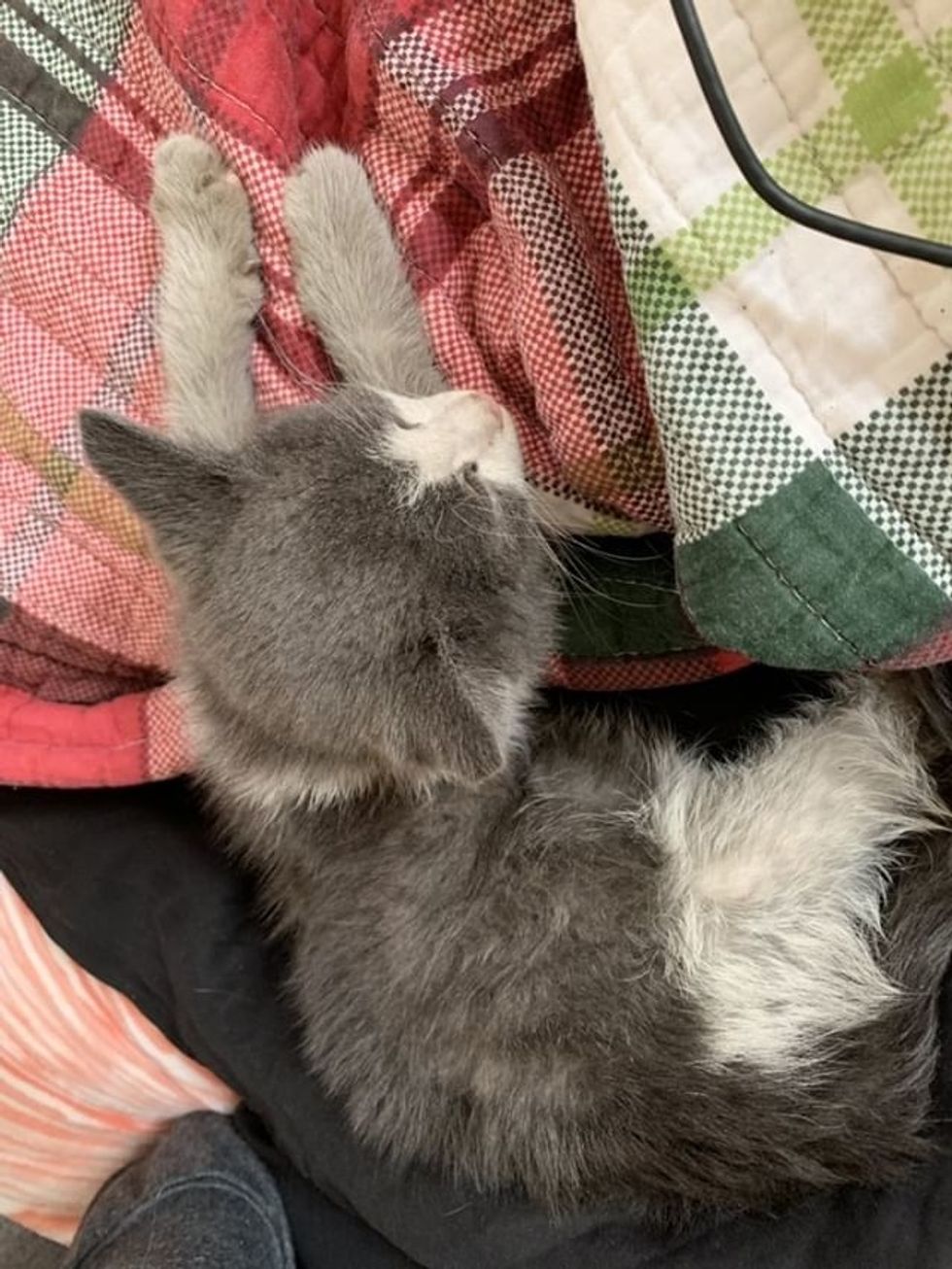 @rukasthecat
The little guy no longer needs to worry about food and shelter. He's quickly adjusted to his VIP life and gotten very used to cuddling with his foster dad.

Life is good now!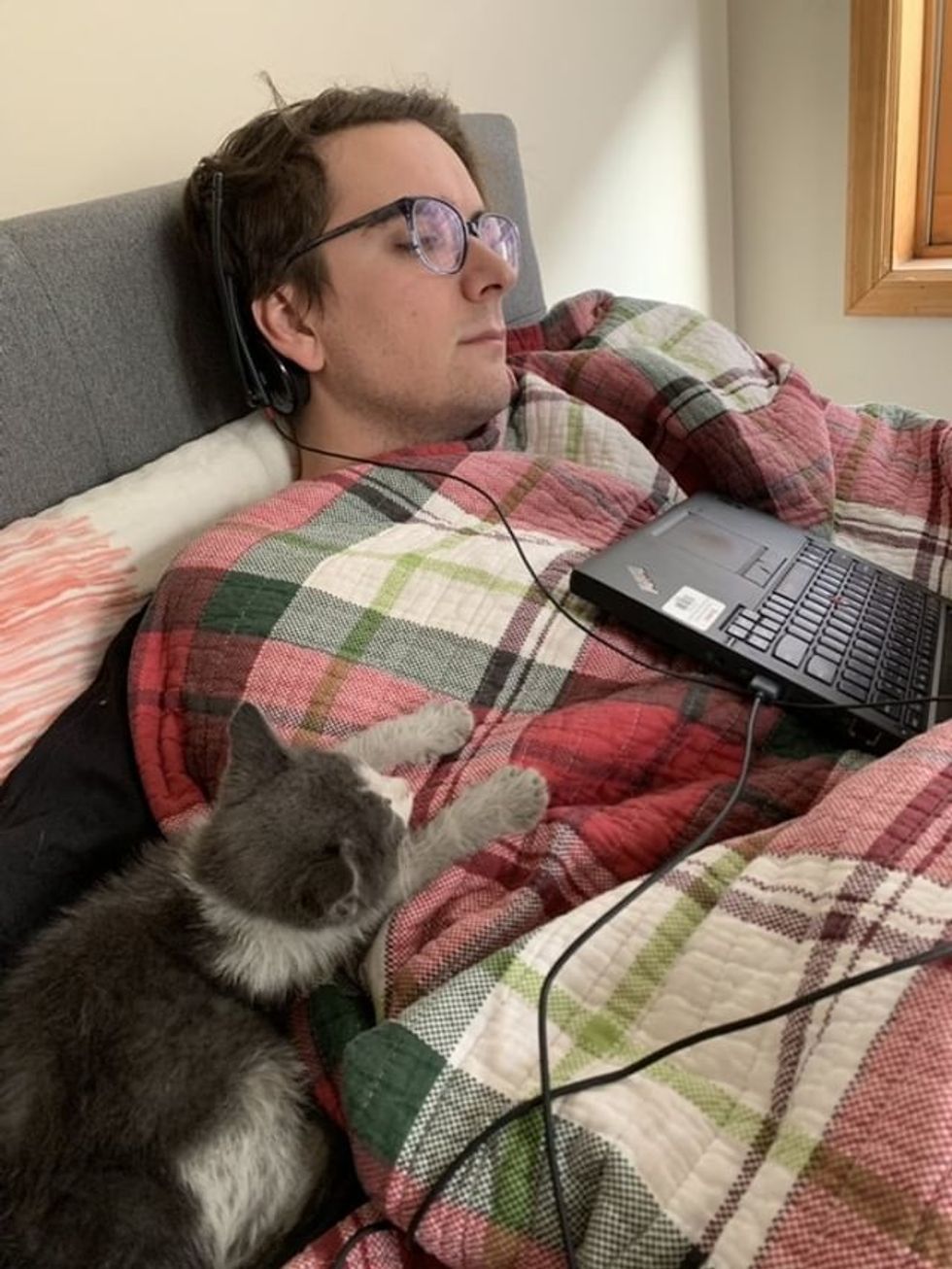 @rukasthecat
Share this story with your friends. Follow updates on the kitten @@rukasthecat.
Related story: Woman Moved into New Home and Found Cat Outside, the Kitty Kept Coming Back