Nikki Martinez, a rescuer/foster based in Las Vegas, met a 5-week-old kitten who was covered in sickness, at a local shelter.
No one thought the kitten would make it another week, but Nikki saw the fight in her eyes as the scrawny little one walked up to her and meowed as if to say, "I want to live."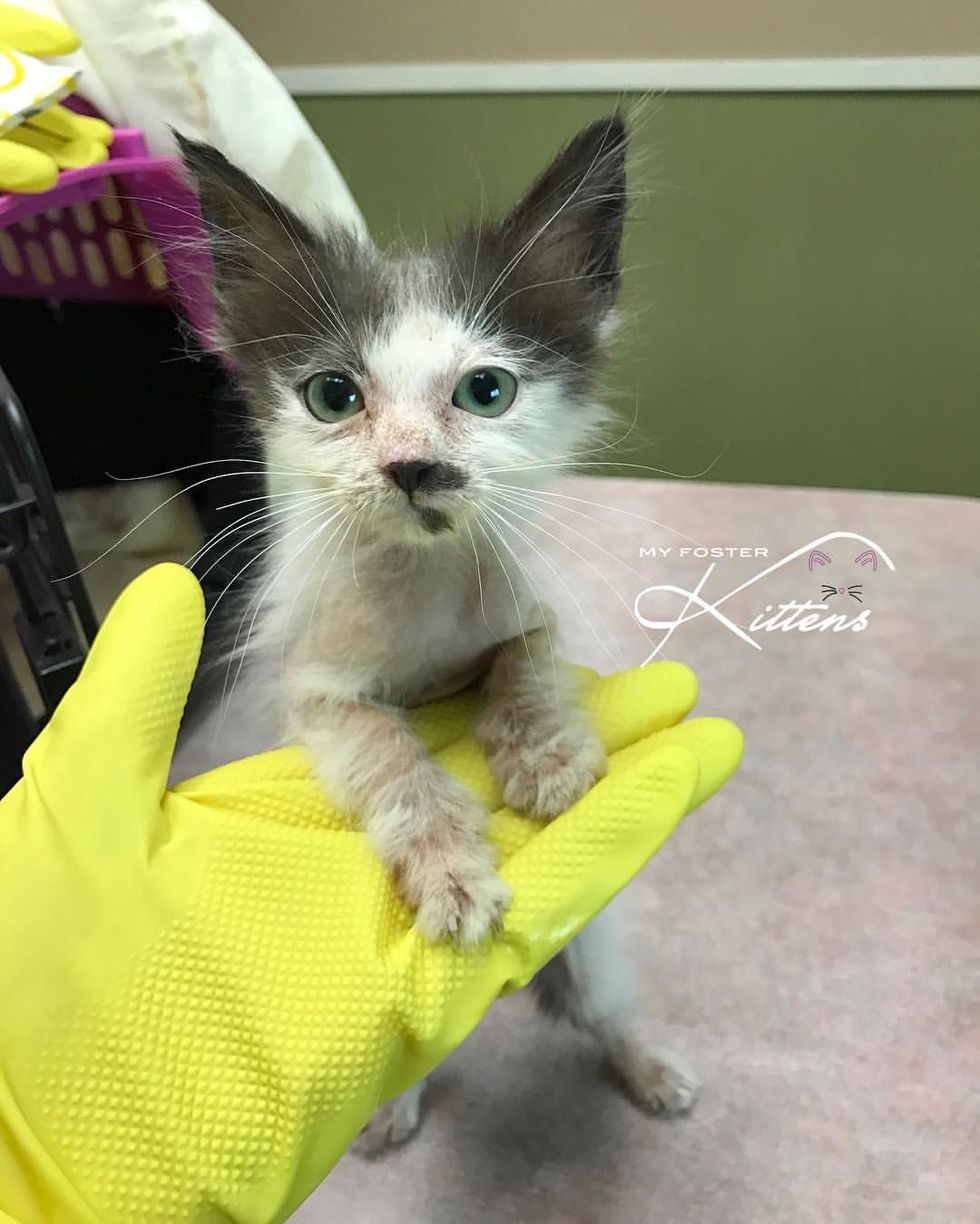 Nikki Martinez @myfosterkittens
The kitten named Bunny was less than one pound and had lost most of her fur (from head to toe) due to a fungal infection (ringworm). "She was severely malnourished and underweight. The vet prescribed her oral anti-fungal meds but very quickly I could see that not only were they not working but they were shutting down her system," Nikki told Love Meow.

Nikki rescued her from the shelter and began treating her array of ailments. She was taking it one feeding at a time as Bunny was very frail. For a period of time, she feared that she would walk into her room and find her passed.
"I had my husband walk in and tell me if she was alive."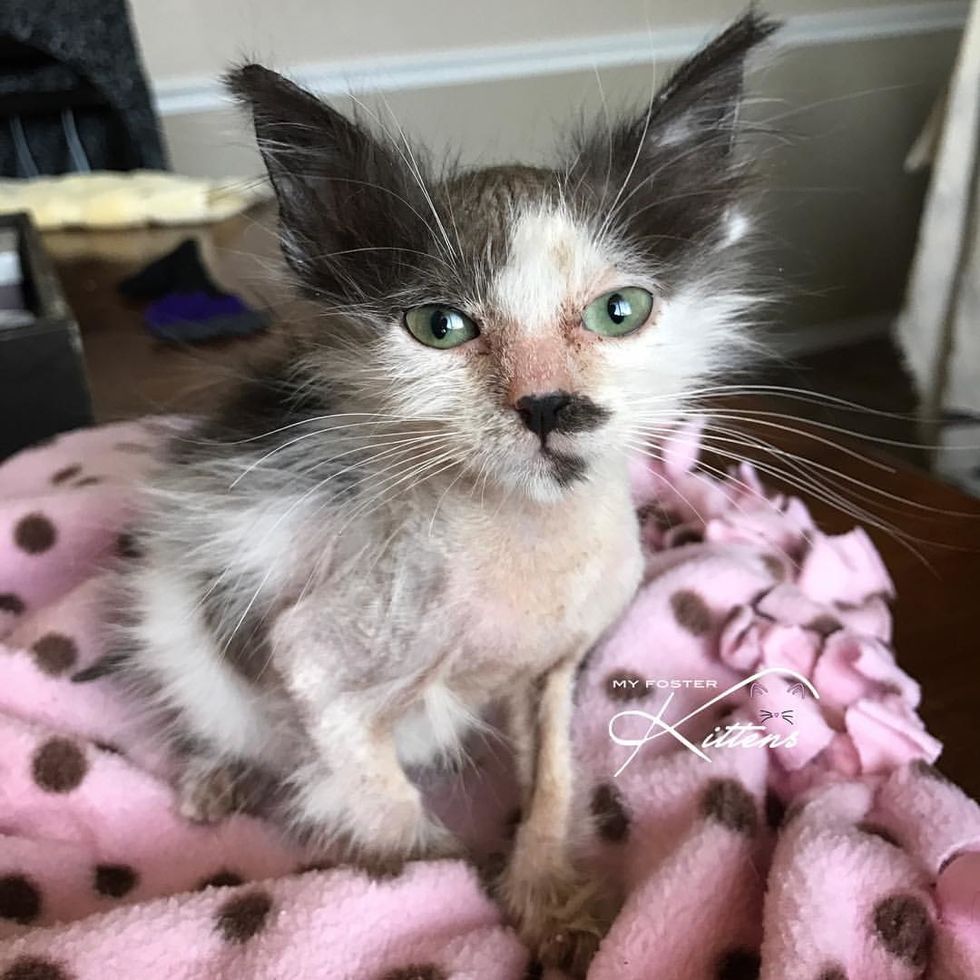 Nikki Martinez @myfosterkittens
Bunny lived and continued to fight alongside her foster parents. Despite all the baths she had to take, food that she didn't want to eat but still tried to finish, and all the treatments that she had to endure, the kitten's strong will conquered it all.

Nikki syringe fed Bunny around the clock to supplement her with nutrients necessary for her recovery. Slowly, she began eating wet kitten food. Nikki's husband became Bunny's cuddle buddy and cheered her on every day throughout her recovery.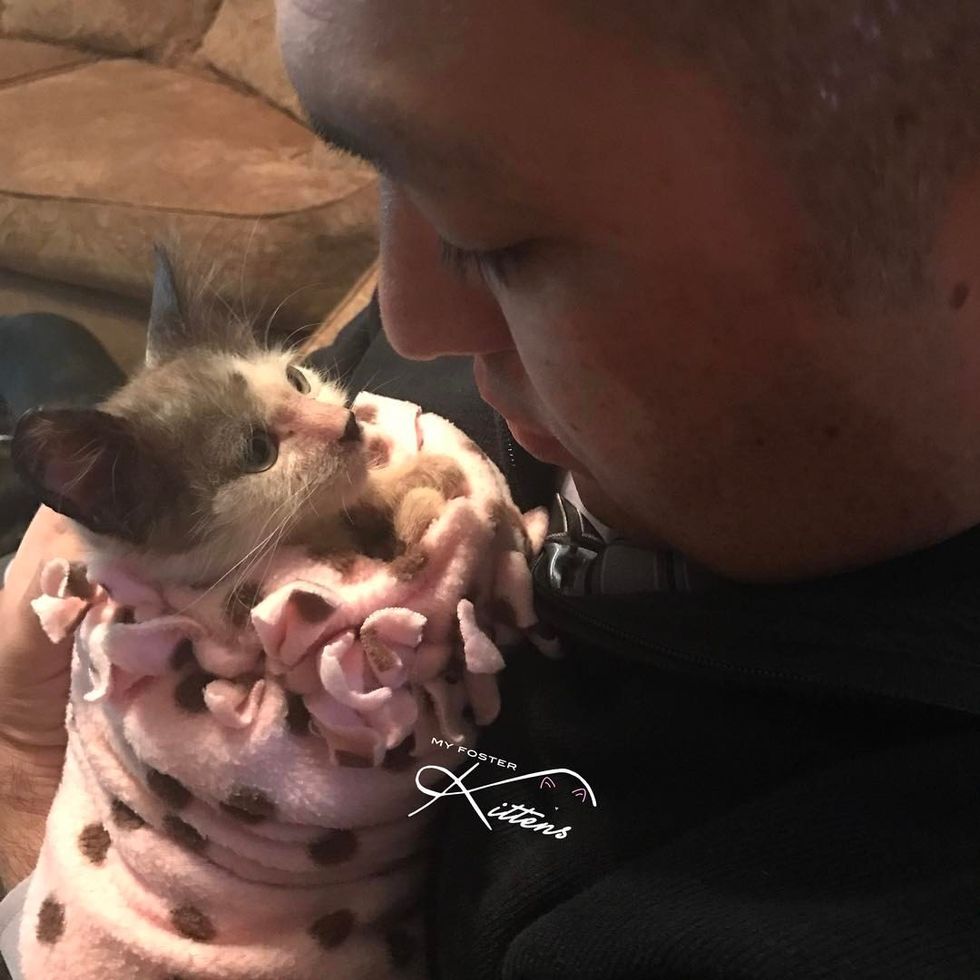 Nikki Martinez @myfosterkittens
"She's a fighter and has had the will to live. I was just there to make sure she had every resource available to give her the chance she deserves," Nikki told Love Meow.

(Scroll down for video)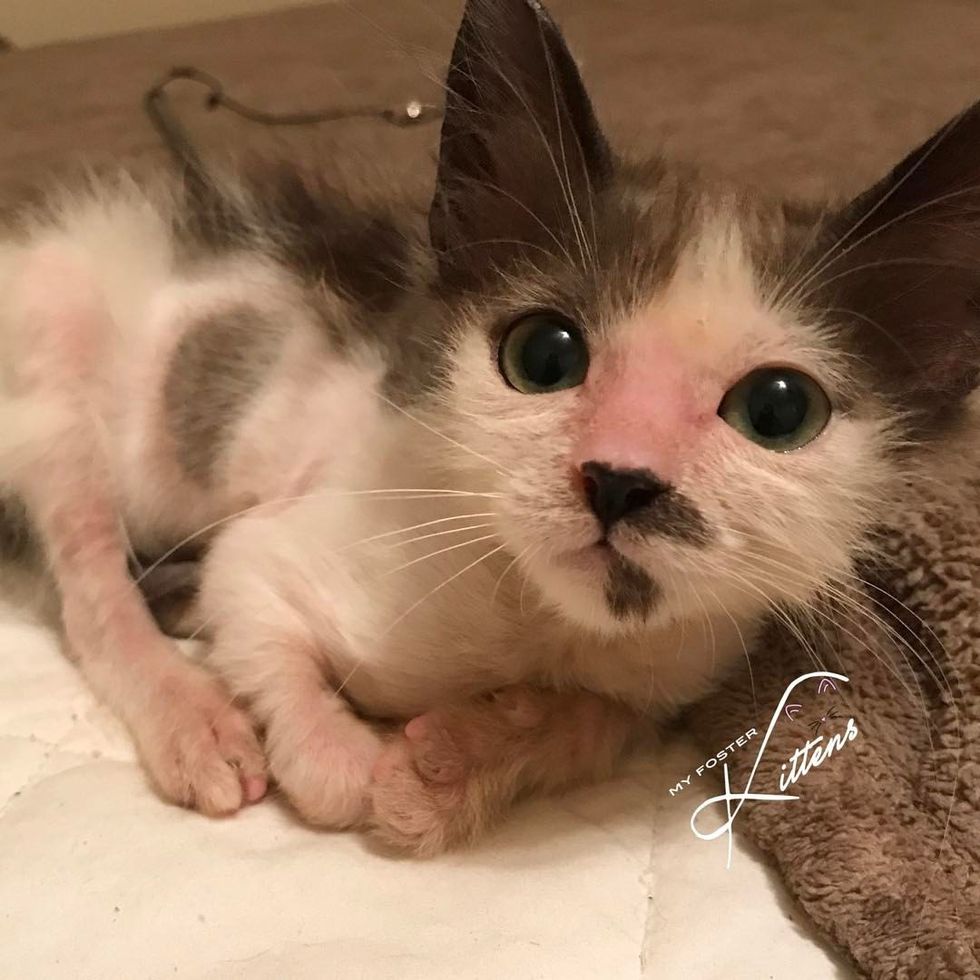 Nikki Martinez @myfosterkittens
Two months later, Bunny doubled in size at two pounds and three ounces. Her ears had healed up nicely and her fur grown back into a beautiful coat.
It was then they knew that Bunny was ready for her next chapter in life.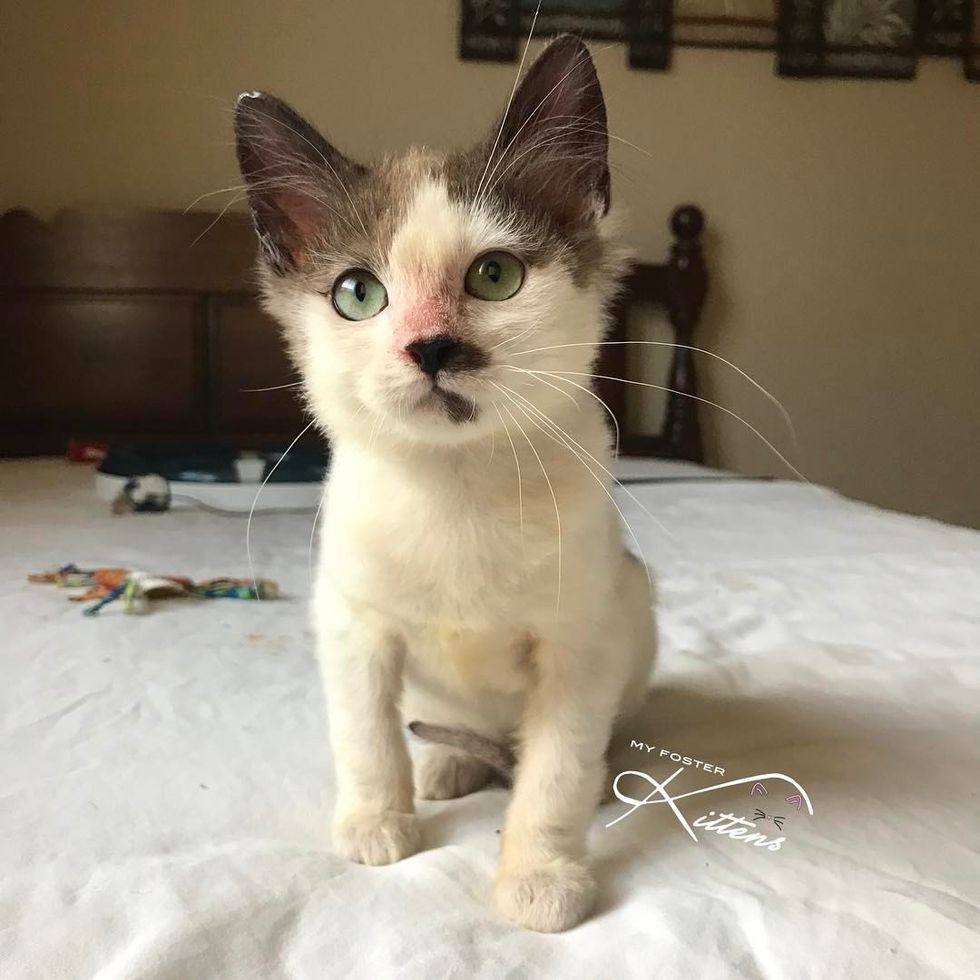 Nikki Martinez @myfosterkittens
"I cried at least a dozen times thinking about the day she left me. But that's my job as a foster mom. I help them get healthy and ready to fly. It's not about me and my feelings, it's all about them. Saying goodbye means I can say hello to another one who needs my help," Nikki told Love Meow.

Nikki cuddling with Bunny the day before her adoption.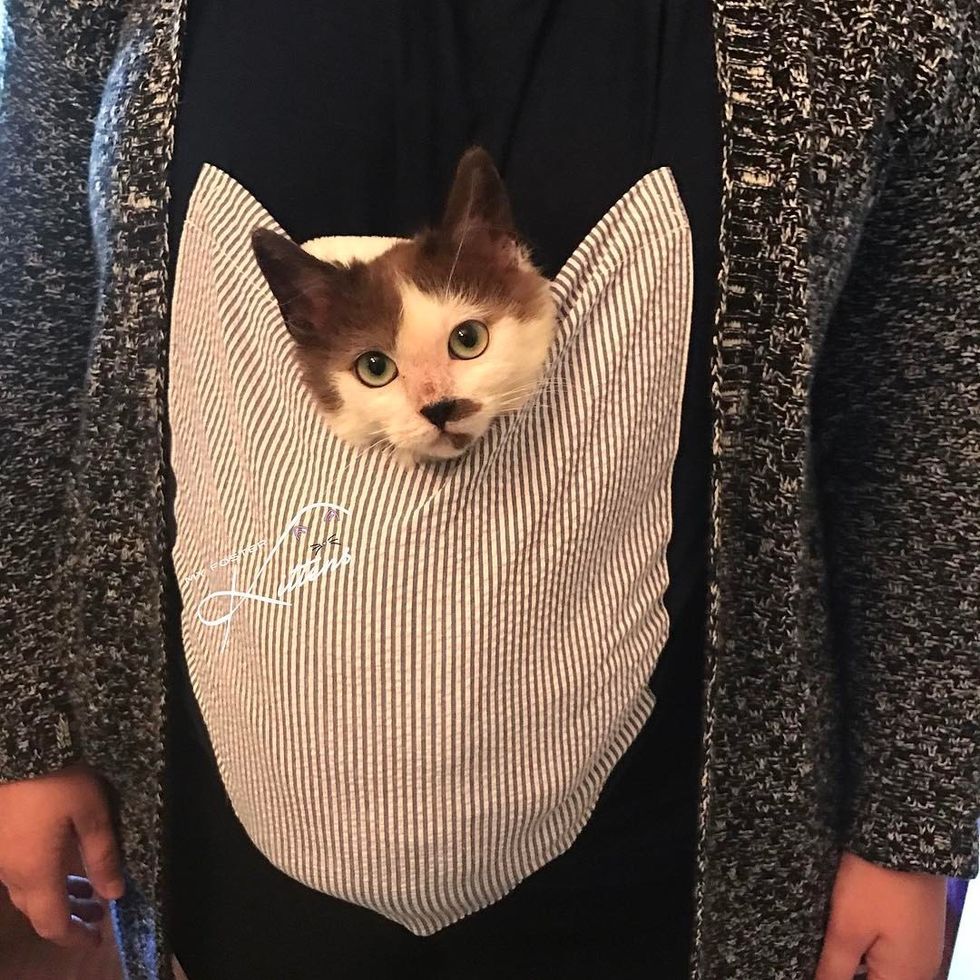 Nikki Martinez @myfosterkittens
Bunny went home with a loving couple who continued to care for her. With months of treatment and unconditional love from her forever humans, Bunny made a complete recovery.

"We continued her treatment and finally reached ringworm-free status," Marija Jennings, Bunny's human mom, said.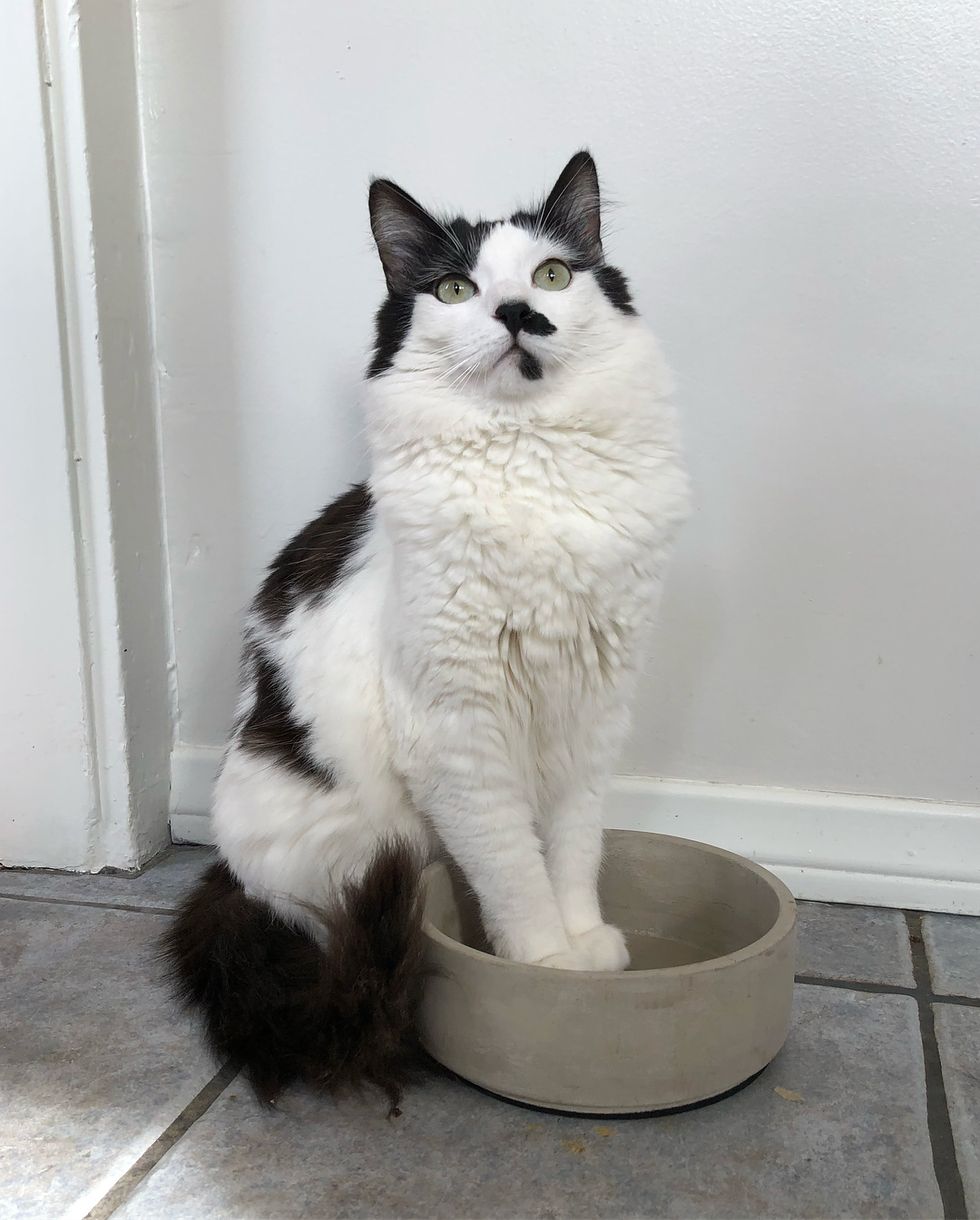 @cats.without.jobs
"She is a happy, hairy young lady with the most wonderful personality. She would not be with us today if it wasn't for Nikki and Foster Dad's giant heart and we are forever grateful to them," Marija wrote.

The sweet kitty blossomed into a gorgeous fluffy girl that Nikki had known from day one that she would become.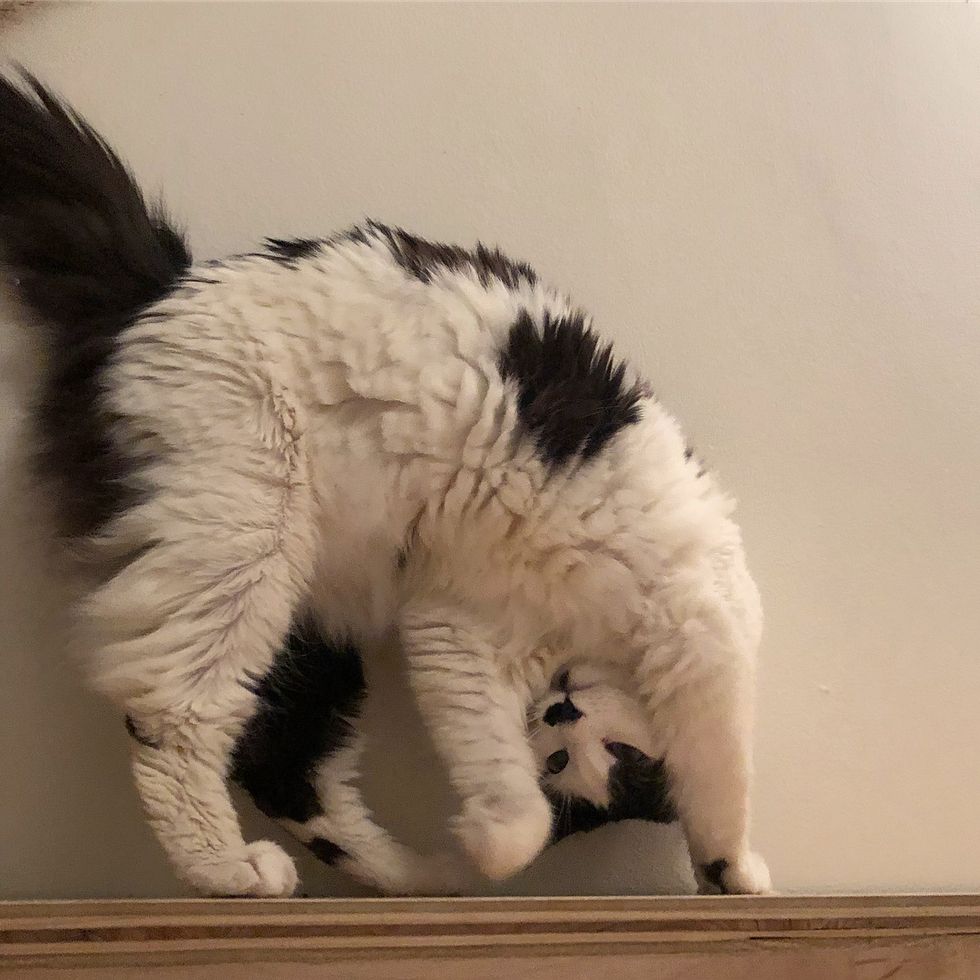 @cats.without.jobs
She's now a big cuddle-bug who demands to be held and loved.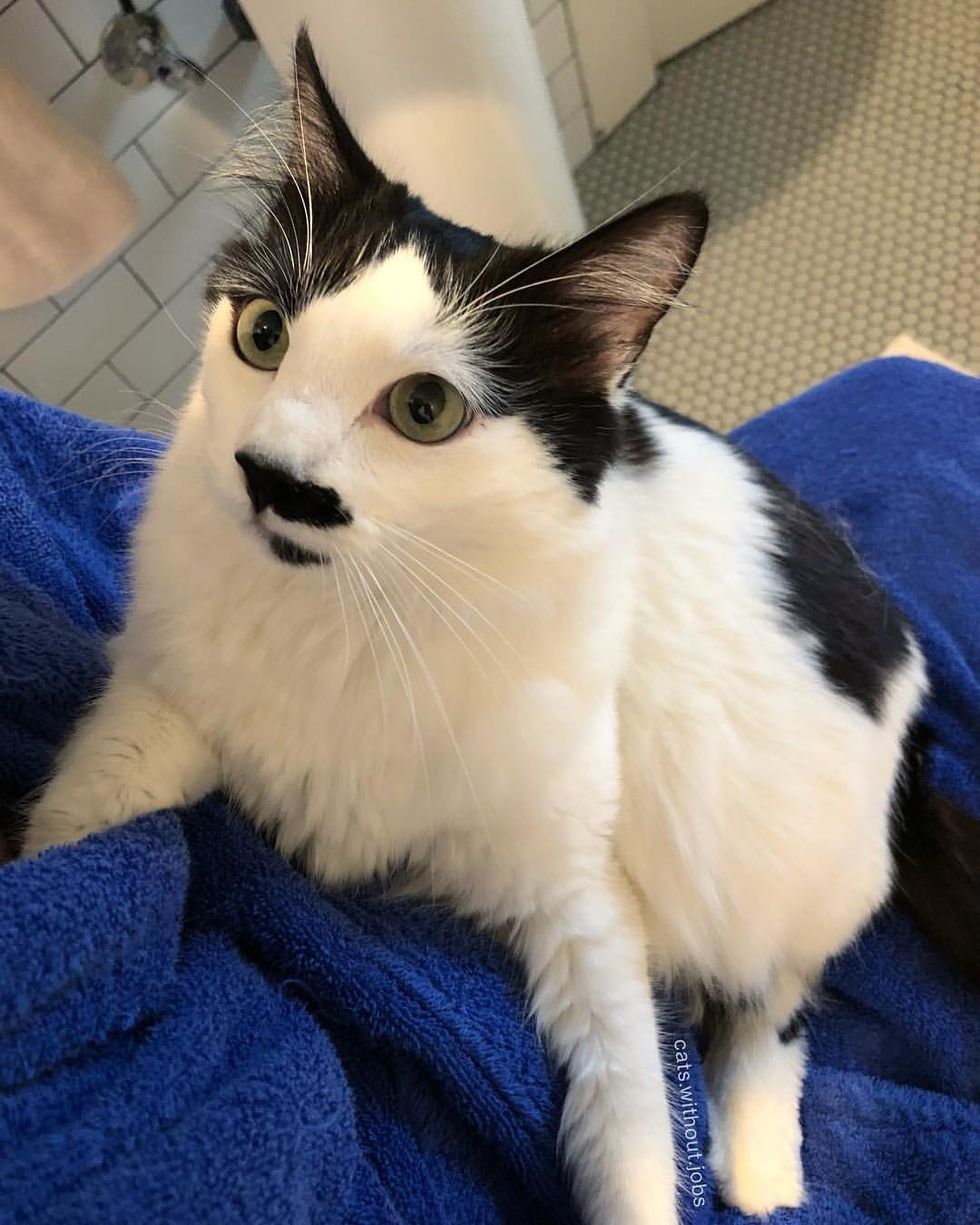 @cats.without.jobs
When Nikki took Bunny home, she knew, "One day her hair will be blowing in the wind."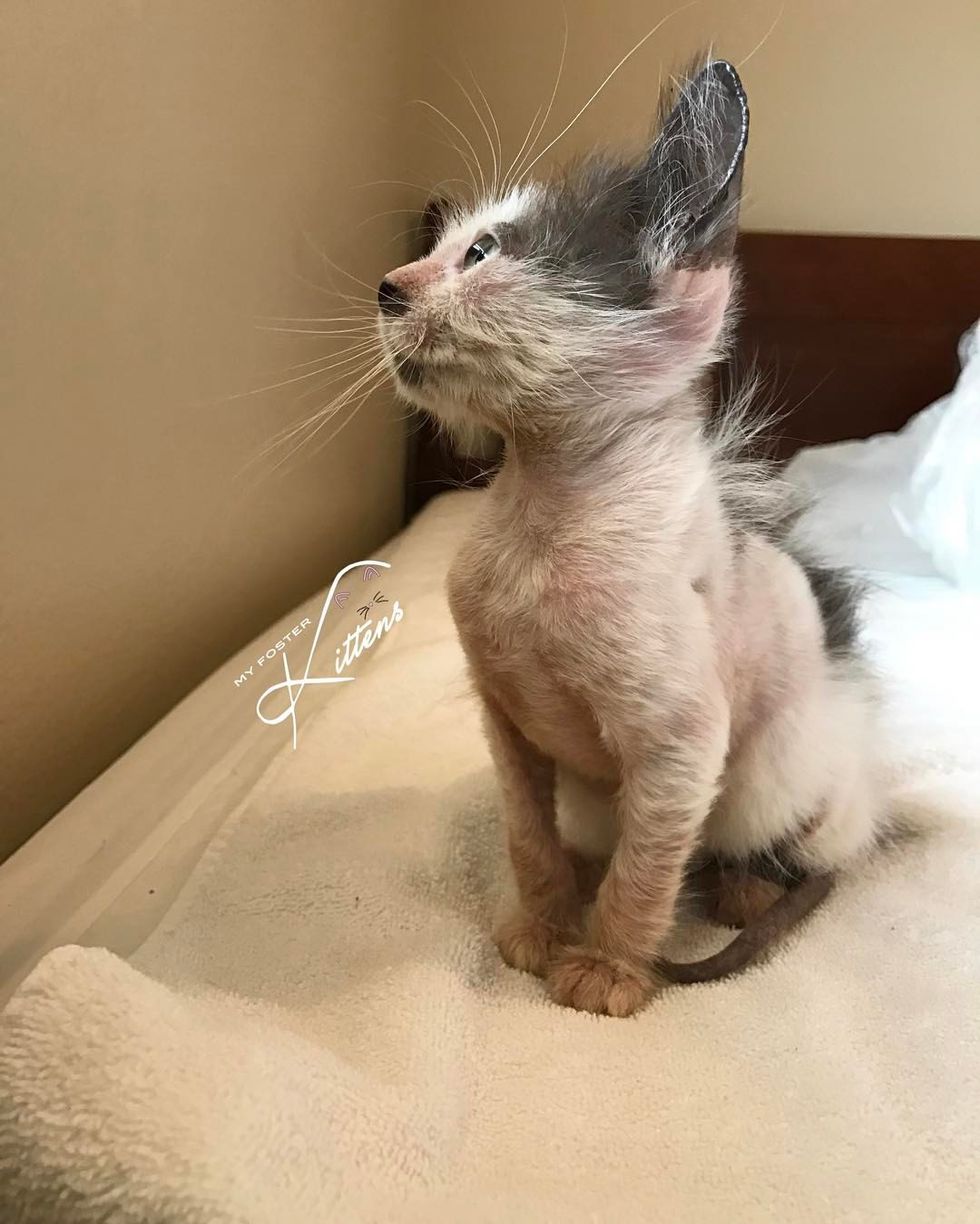 Nikki Martinez @myfosterkittens
Look at her now!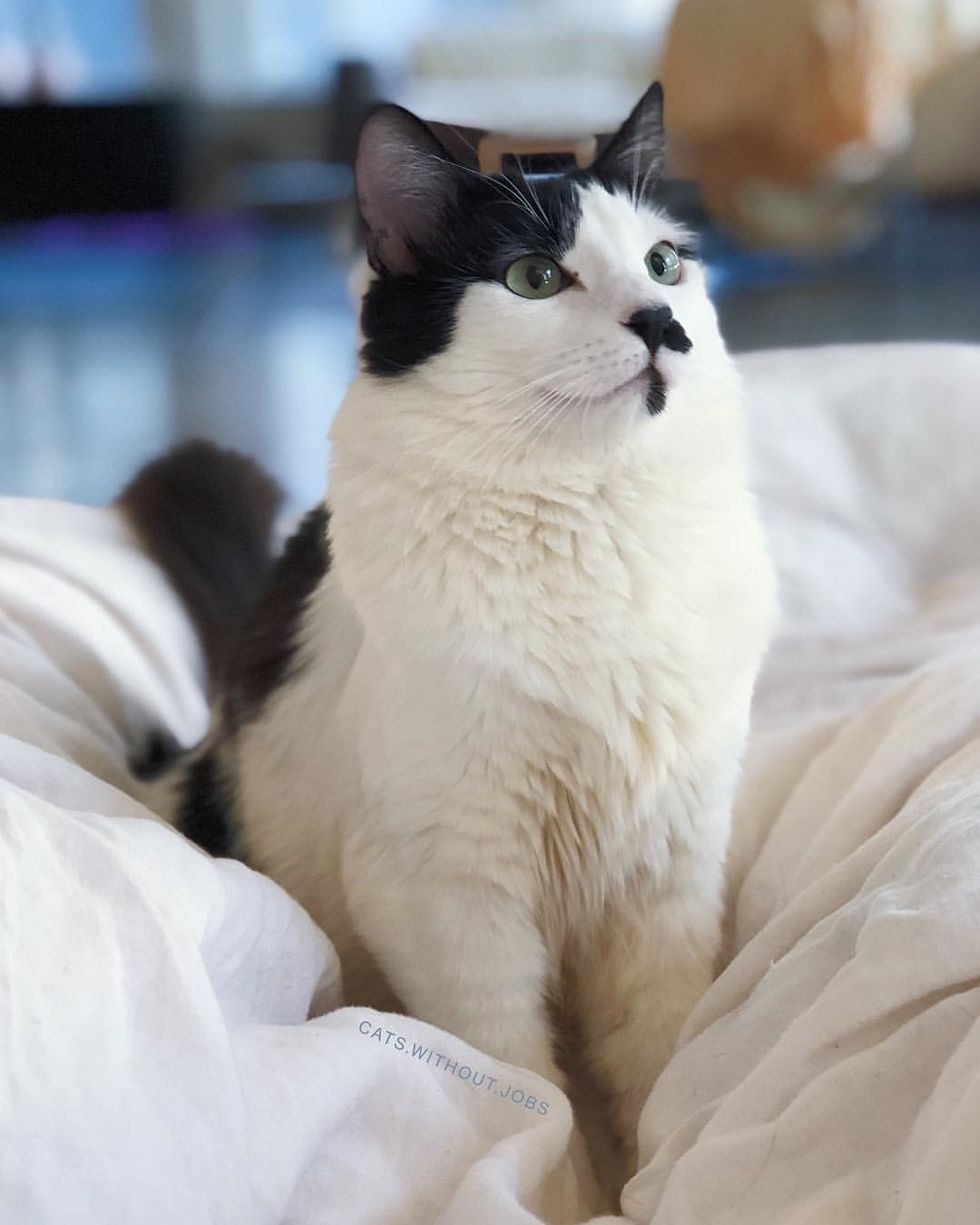 @cats.without.jobs
Follow Bunny and her adventures on Instagram @cats.without.jobs. Follow Nikki's rescued/foster kitties @myfosterkittens.
Watch Bunny's journey to forever home in this video:
Share this story with your friends.

Related story: Kitten with Thumbs Found Love in Giant Dog Who Raised Him Into the Cuddliest Cat