A little ragged looking kitten showed up at a family's home, looking for help and something to eat.
Meet little Pumkin!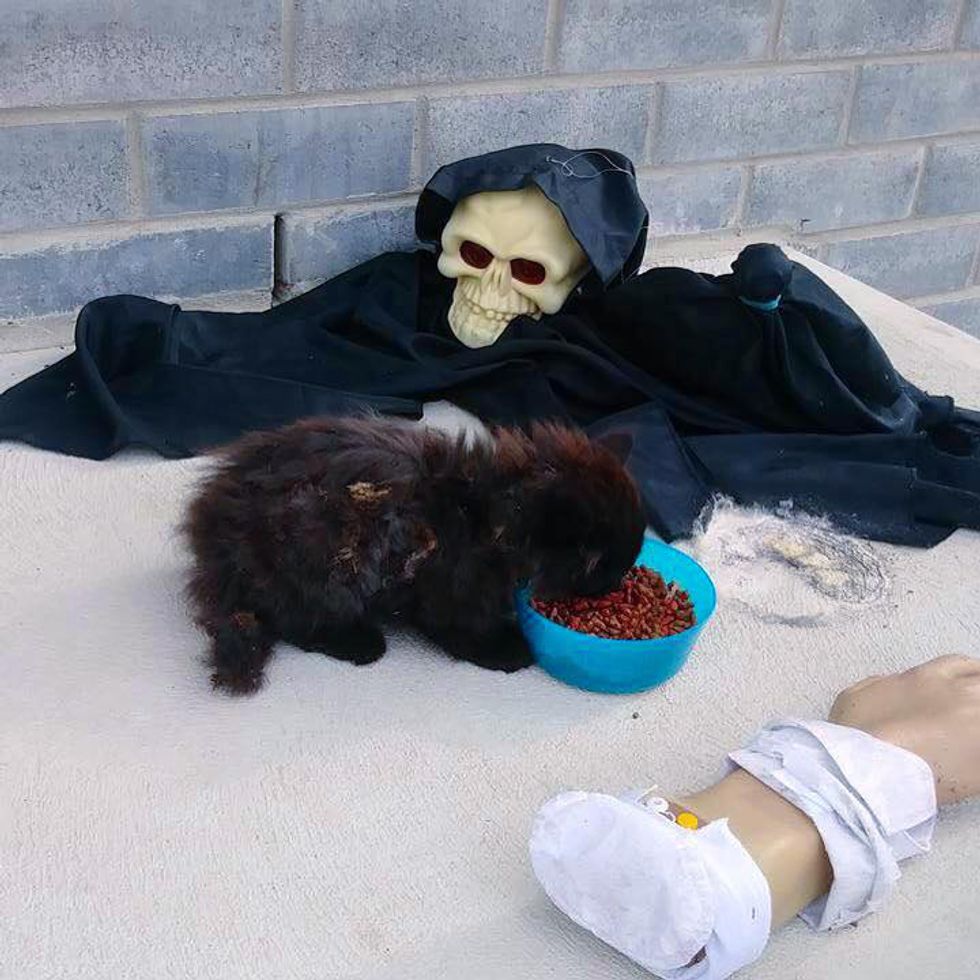 Chatons Orphelins Montréal
It was around Halloween when a family heard a tiny kitten meowing under their balcony, all by himself.

"He was barely six weeks old and had no mom. They gave him a bowl of food and he threw himself on it, scarfing it down among all the decorations. The kitten was out alone in the cold so the family contacted us for help," Celine Crom of Chatons Orphelins Montréal shared with Love Meow.
A volunteer went to pick him up and took him to a vet clinic in Montreal. The little guy was frail and just skin and bones. "He was covered in briars and thorns, and his belly was full of parasites. At the clinic, he tried to hide and was so afraid that his heart was beating fast."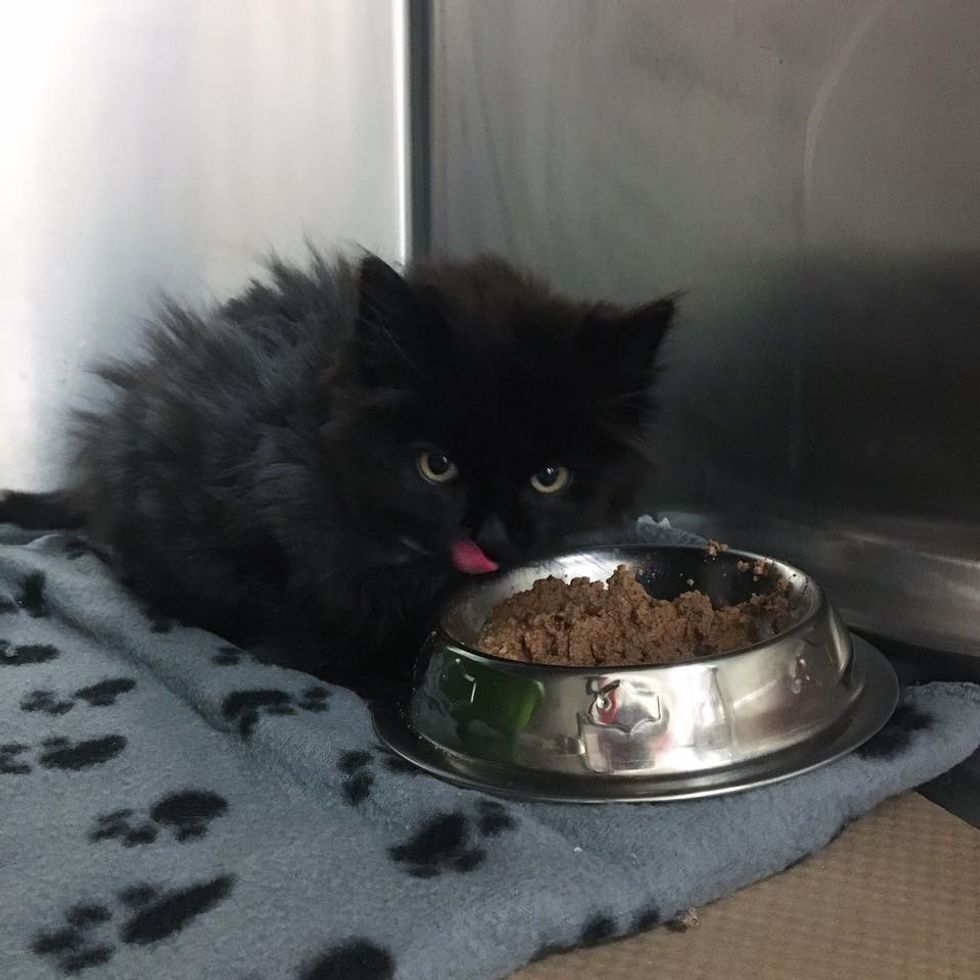 Chatons Orphelins Montréal
Pumkin had been out there fending for himself for a long time without food and a mother's protection.

"When we held him, we could feel his bones. He would not have survived long wandering alone in the cold. This tiny ball of fur is a survivor."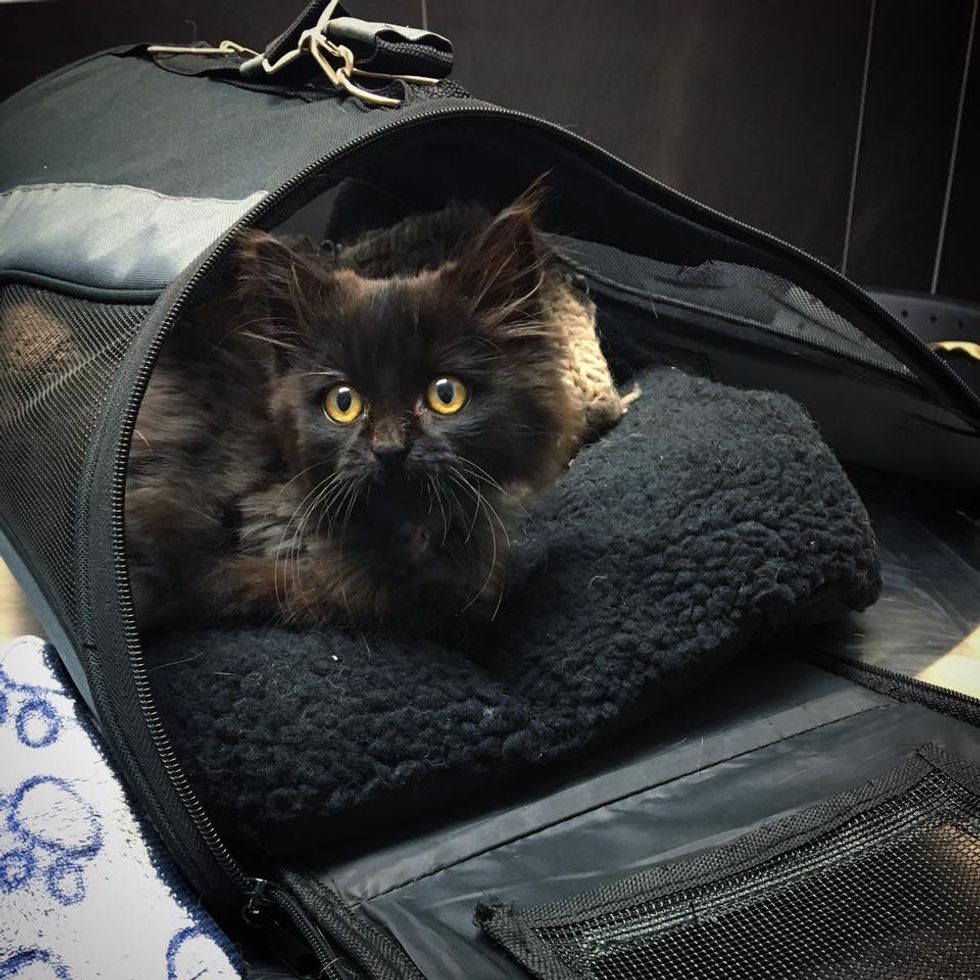 Chatons Orphelins Montréal
There were thorns tangled inside his fur so they had to carefully pluck them out to avoid hurting the kitty.

"After a vet tech removed all the knots, one by one, the kitten could finally sleep on his back without pain."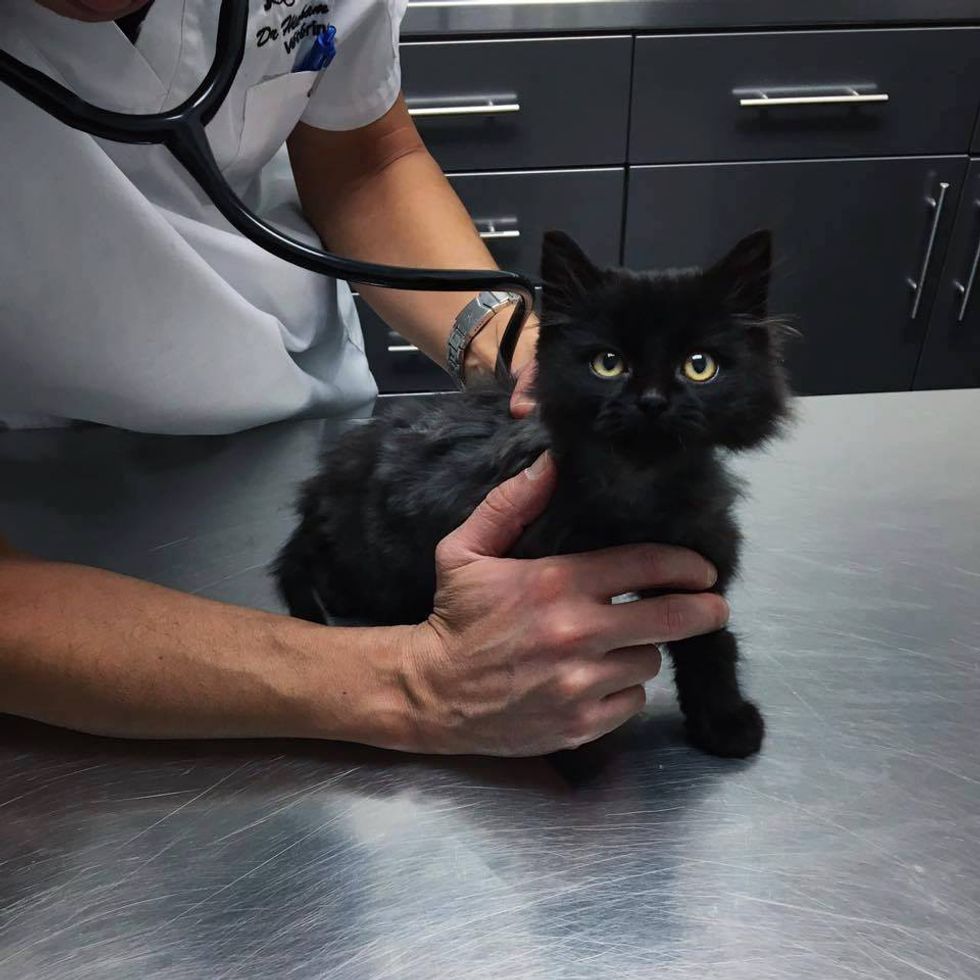 Chatons Orphelins Montréal
They got him dewormed and filled his belly with nutritious food. After a long day, little Pumkin finally felt safe.

In just a few days, he got bigger and stronger and came out of his shell. Marie-Ange, a fosterer, took the little fluff ball into her loving home to help him wean and socialize.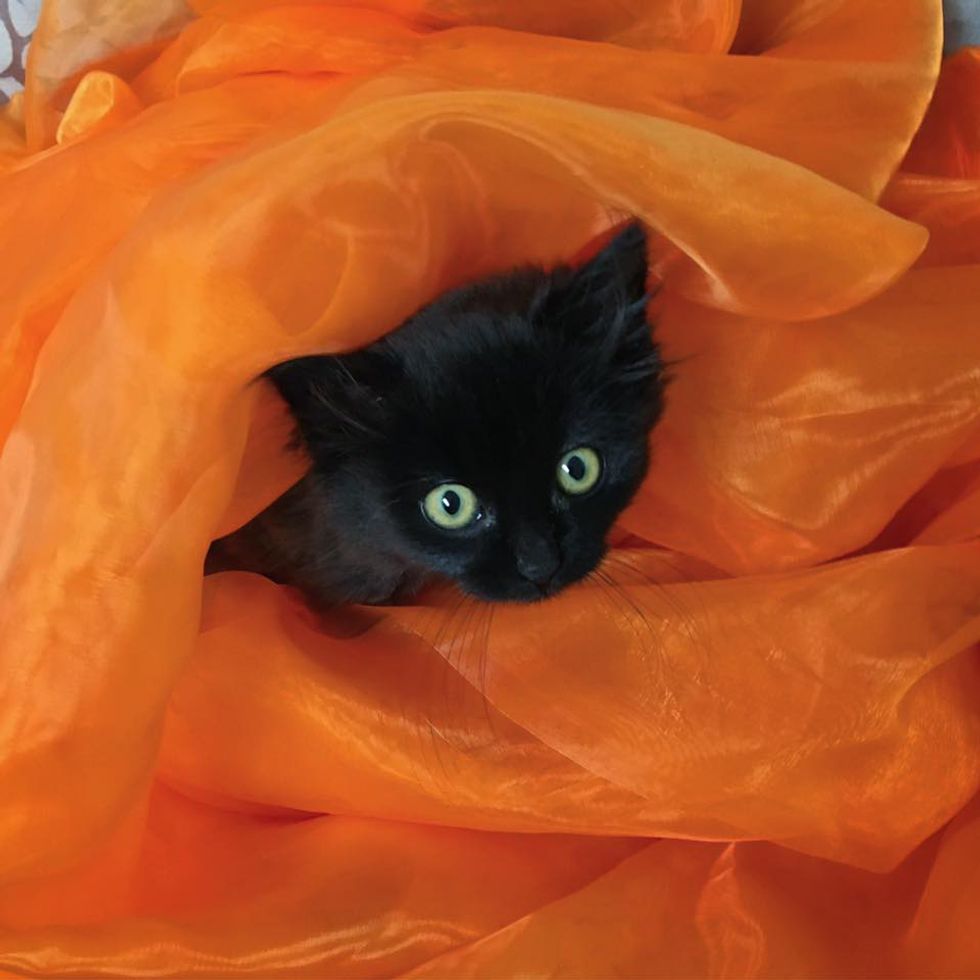 Chatons Orphelins Montréal
"He became friends with other foster kittens in the house and loved playing with them. He learned to connect with humans and would jump on the couch to keep them company."

The little kitten's fur will eventually grow back to its full glory. He's going to be a very fluffy boy when he grows up.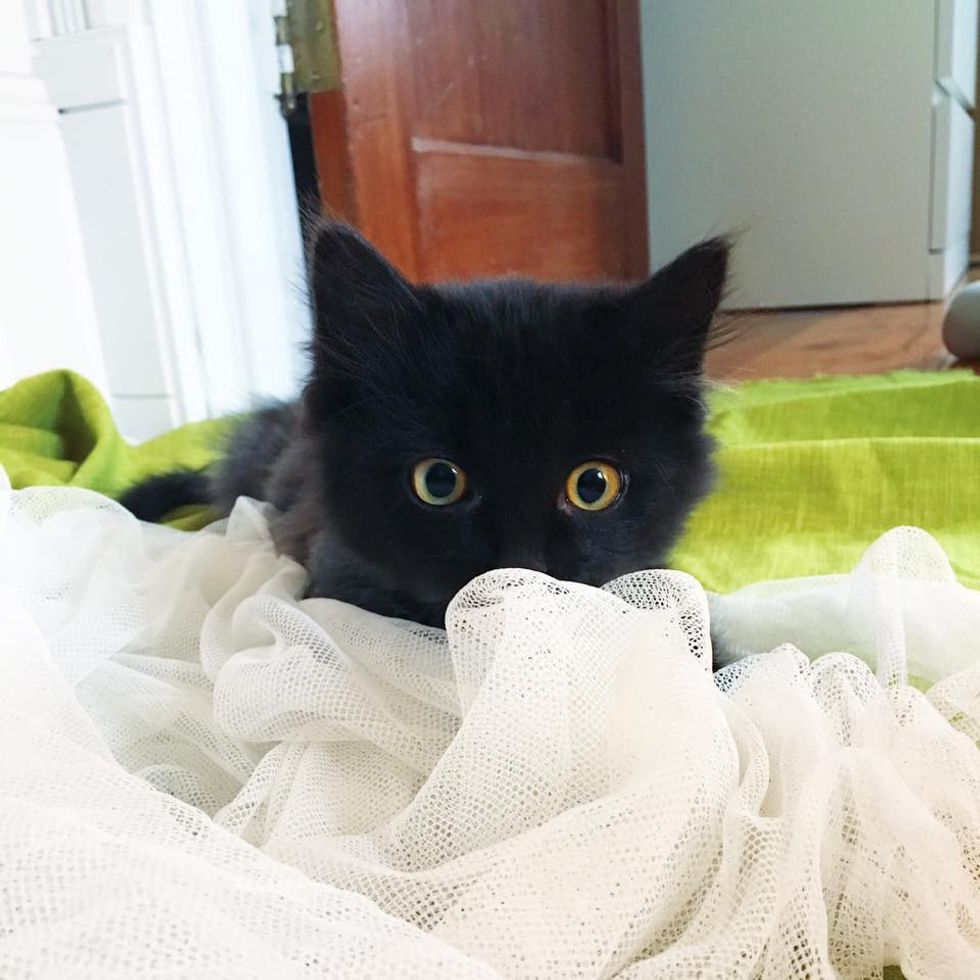 Chatons Orphelins Montréal
"Pumkin is a sweet and mischievous kitty who loves other cats and humans. He has turned into a little purr machine."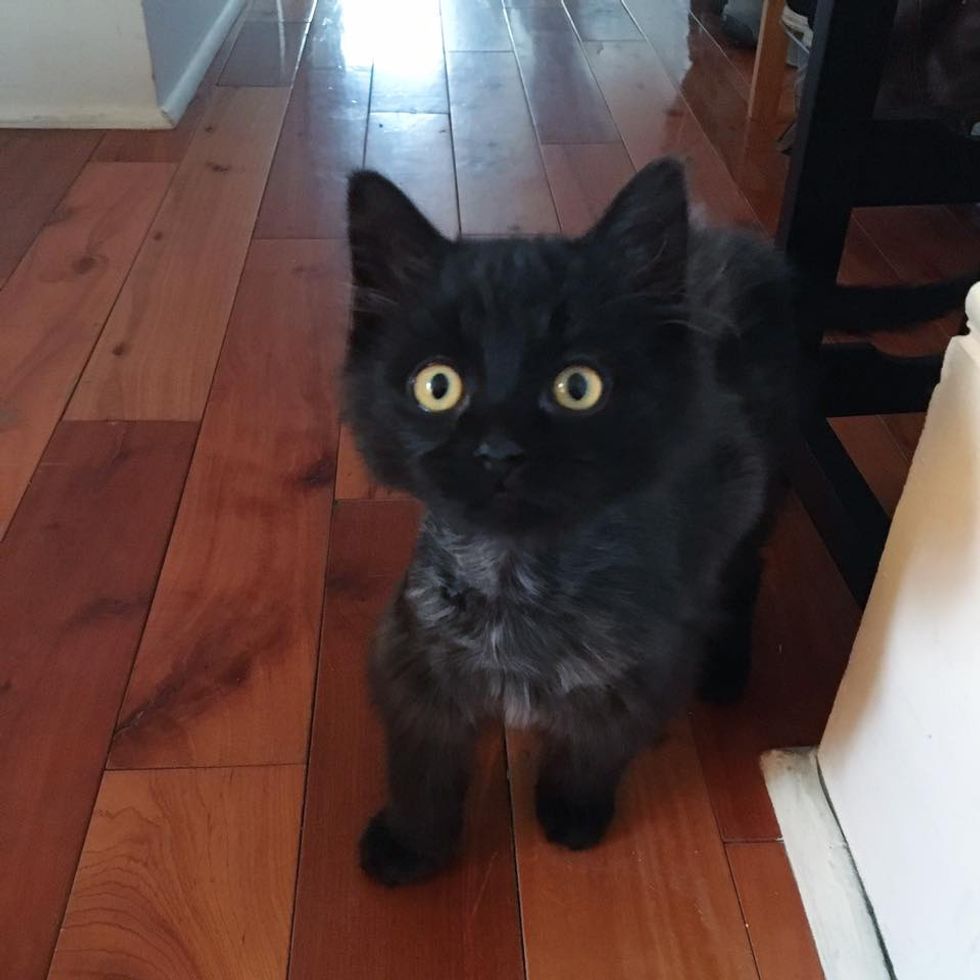 Chatons Orphelins Montréal
Seven weeks after the rescue, Pumkin was adopted!
"He's found a perfect home. Now he sleeps with his humans at night and have a lot of friends to play with during the day."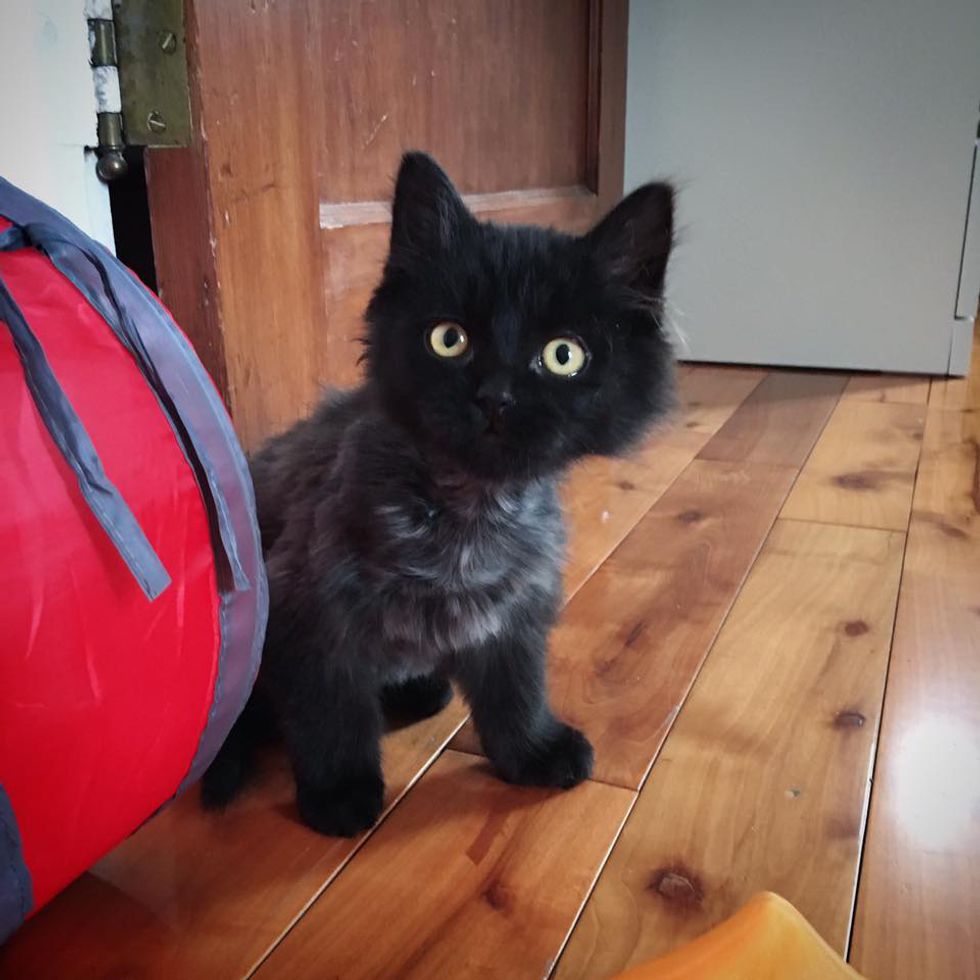 Chatons Orphelins Montréal
He no longer needs to worry about food and shelter and is living the life he always wanted.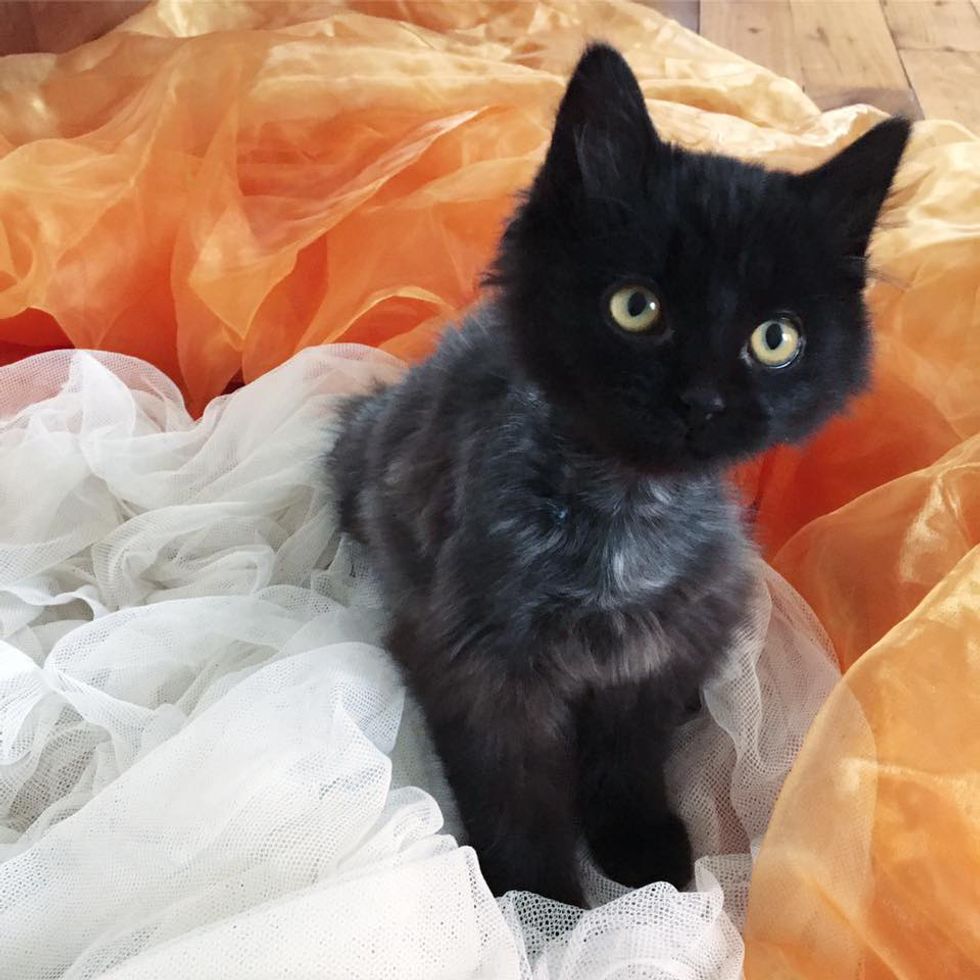 Chatons Orphelins Montréal
Little Pumkin knew that he needed someone to help him and found the purrfect family.
Look at him now!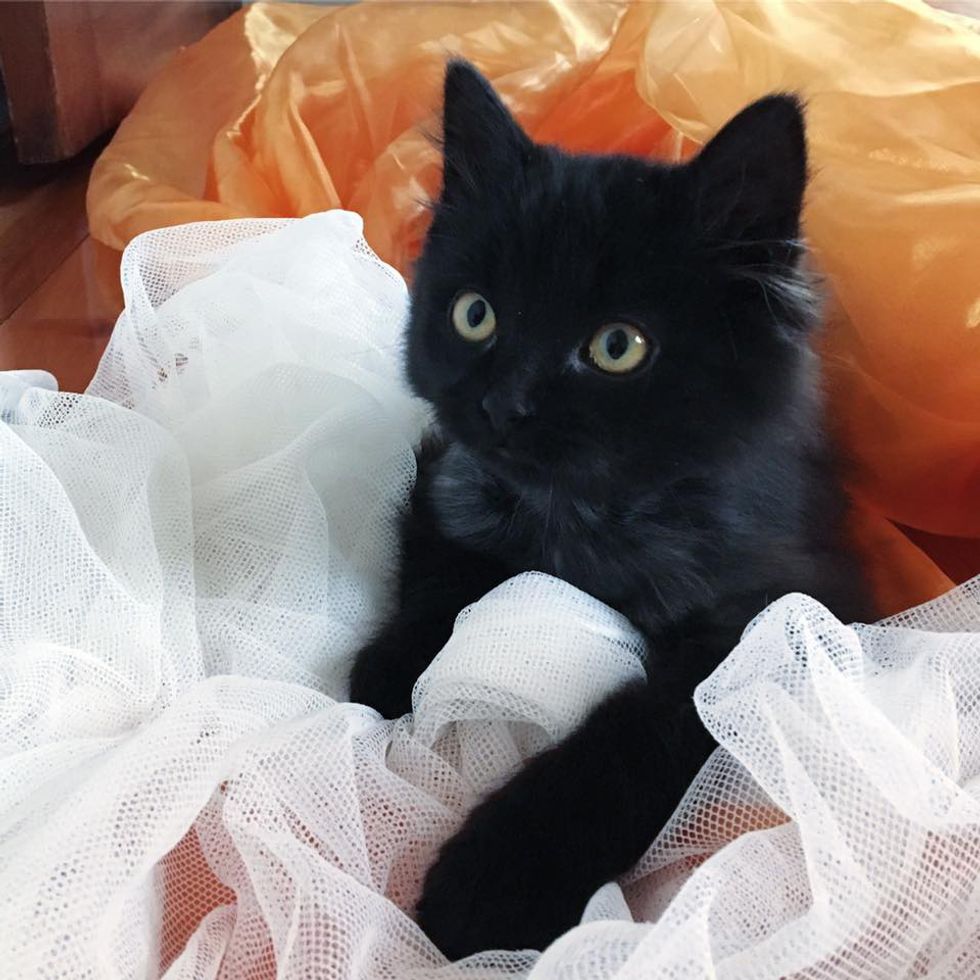 Chatons Orphelins Montréal
Share this story with your friends. If you would like to support their rescue efforts, click here to see how you can help. Follow Chatons Orphelins Montréal on Facebook.

Related story: Stray Kitten Wouldn't Stop Crying for Love at Clinic So They Come Up With an Idea