A man was waiting for the bus when a pair of fluffy paws grabbed him. He looked down and saw a little feline buddy staring up to him, demanding attention.
Meet the Bus Cat!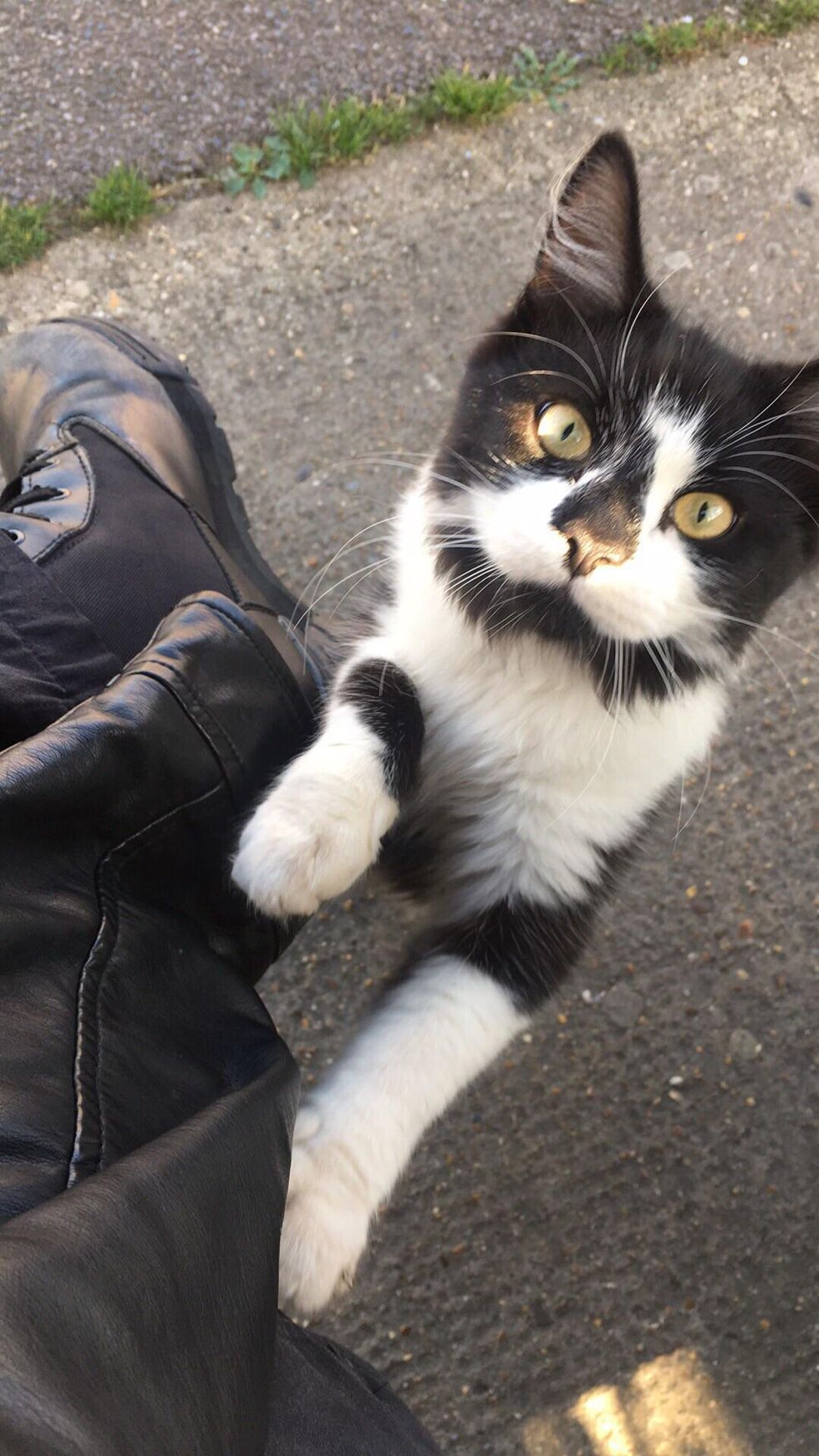 reddit/paynexkiller
This handsome little fella (from the UK) lives right by the bus stop. When he spots people waiting for buses, he gets excited and wants to greet them all and keep them company.
Many neighbors have gotten to know this friendly little guy. No matter who you are, he will come up to you for some pets and neck scritches. In return, he makes sure you will not be alone.
The sweet tuxedo loves people and insists that they need him when they are waiting for their public transport.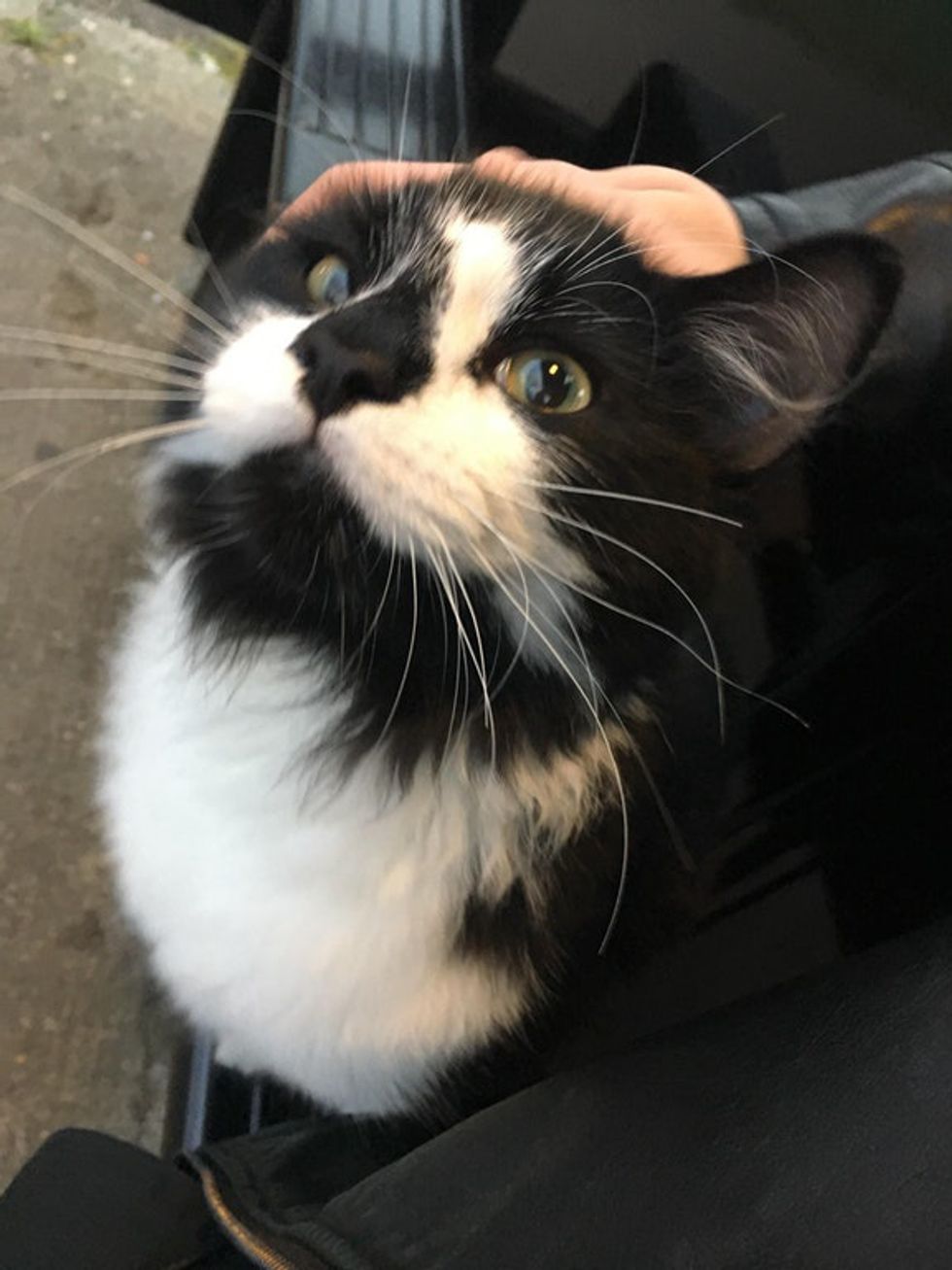 reddit/paynexkiller
Bus Cat stood on his hind legs and held onto his human friend while getting some much-needed ear scritches.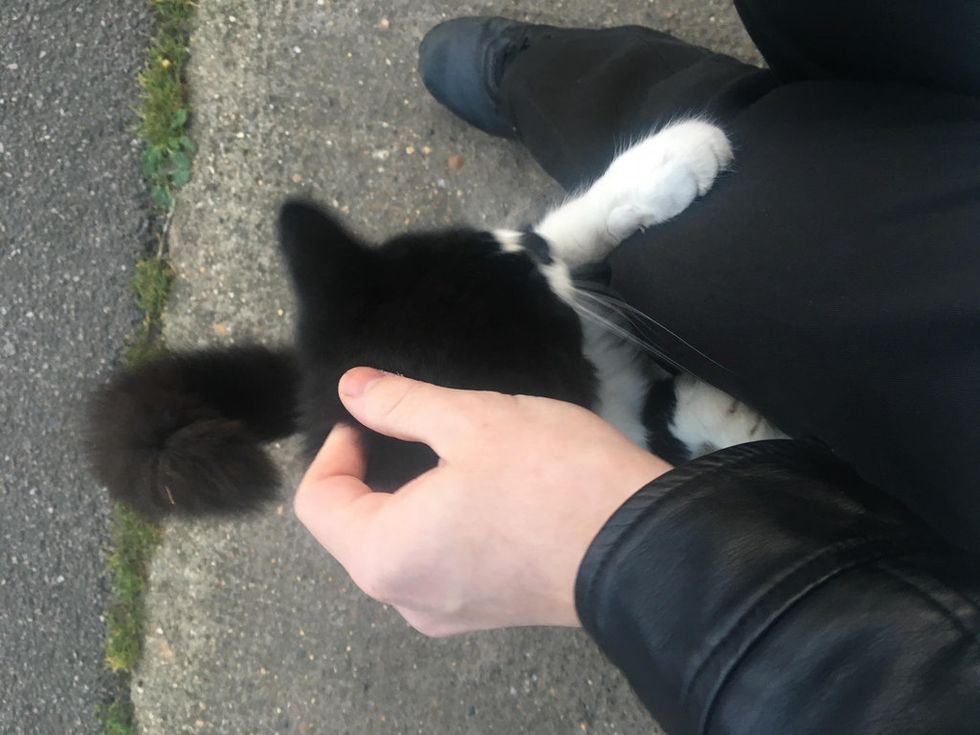 reddit/paynexkiller
He turned his back towards his human friend to show him that his neck needed some scratches, too.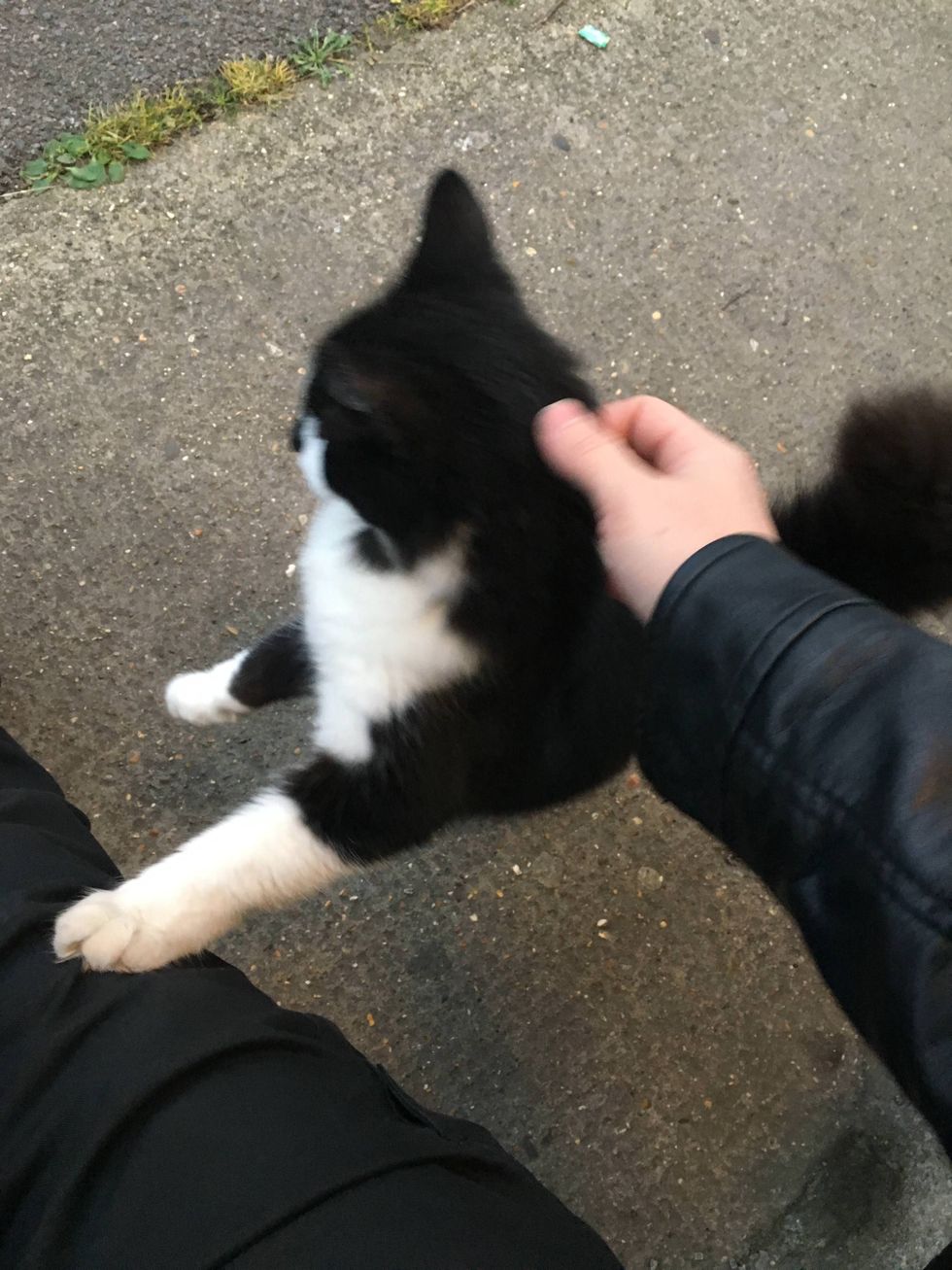 reddit/paynexkiller
Bus Cat doesn't mind taking selfies with his buddies.
Spending time with people at the bus stop makes him a very happy kitty.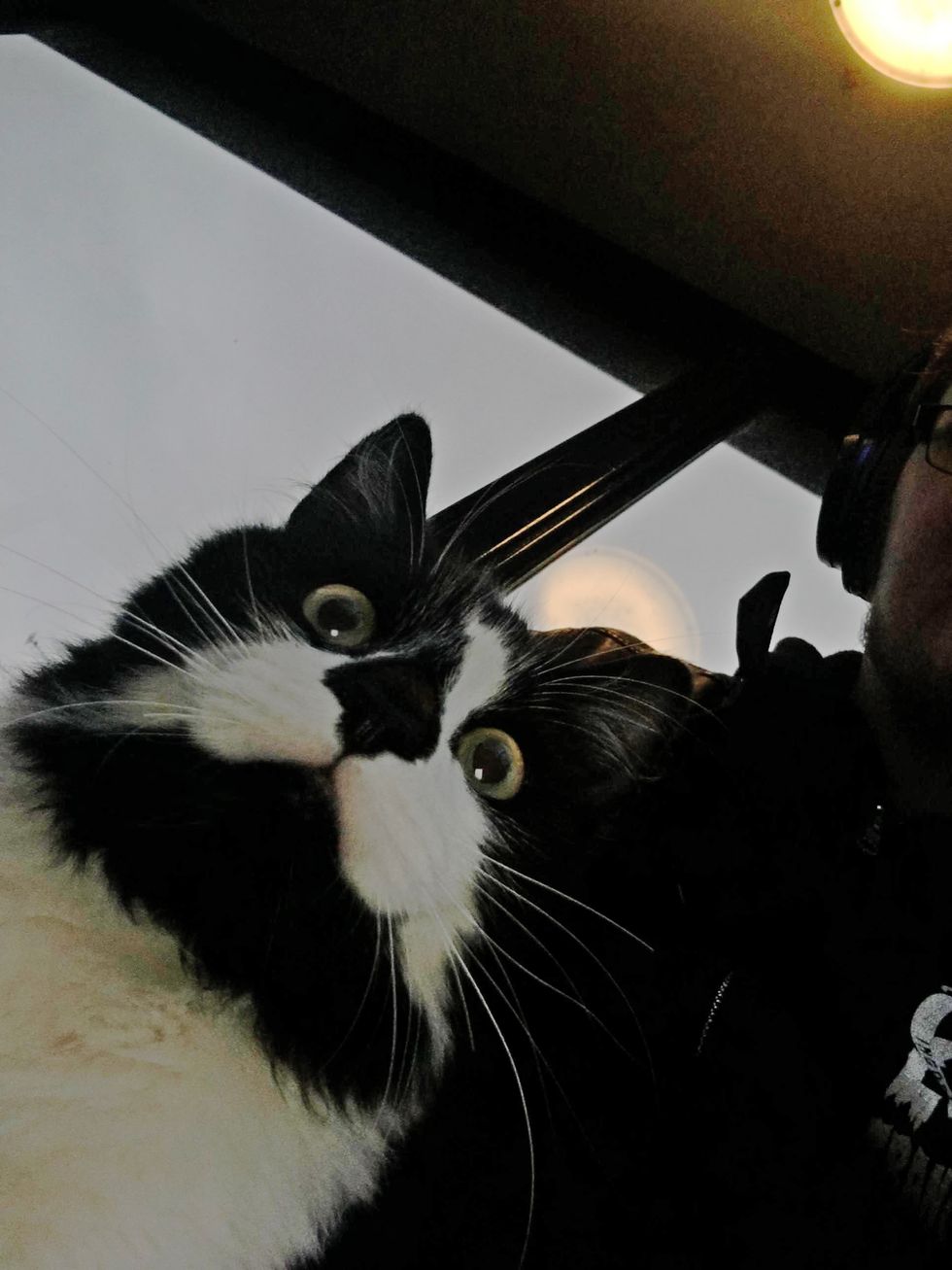 reddit/paynexkiller
Share this story with your friends. (More info: reddit)
Related story: Tuxedo Cat Travels on His Royal Cart to Bring Joy and Hope to Critically Ill Patients