A little kitten showed up in a neighborhood looking for something to eat. The tiny ball of fluff had been wandering outside all his life until then...
Meet Sid.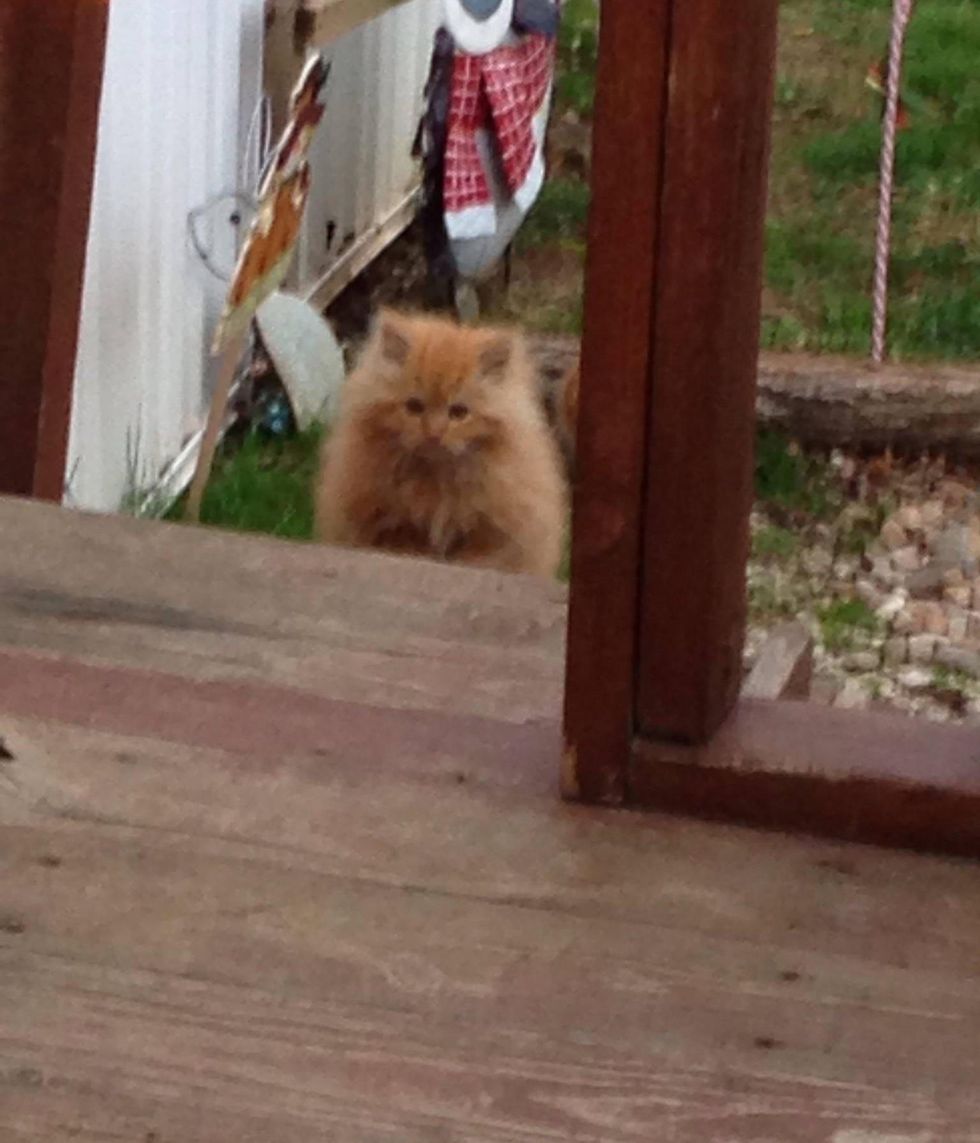 Operation Fancy Free
It was a few weeks before Christmas when Sid was spotted. Rescuers of Operation Fancy Free (Jackson County WV) set out traps in the area and hoped to get the little guy to safety before the temperatures dropped to a freezing cold. They rescued the tiny ball of fluff, and his stray life came to an end.

They took the kitten to the vet where they found a lot of matted fur all over his coat and began shaving off the knots and mats to give the ginger boy much-needed relief.
"His hair was a total mess and he had to be shaved in several places. But it made him feel so much better," the rescue said.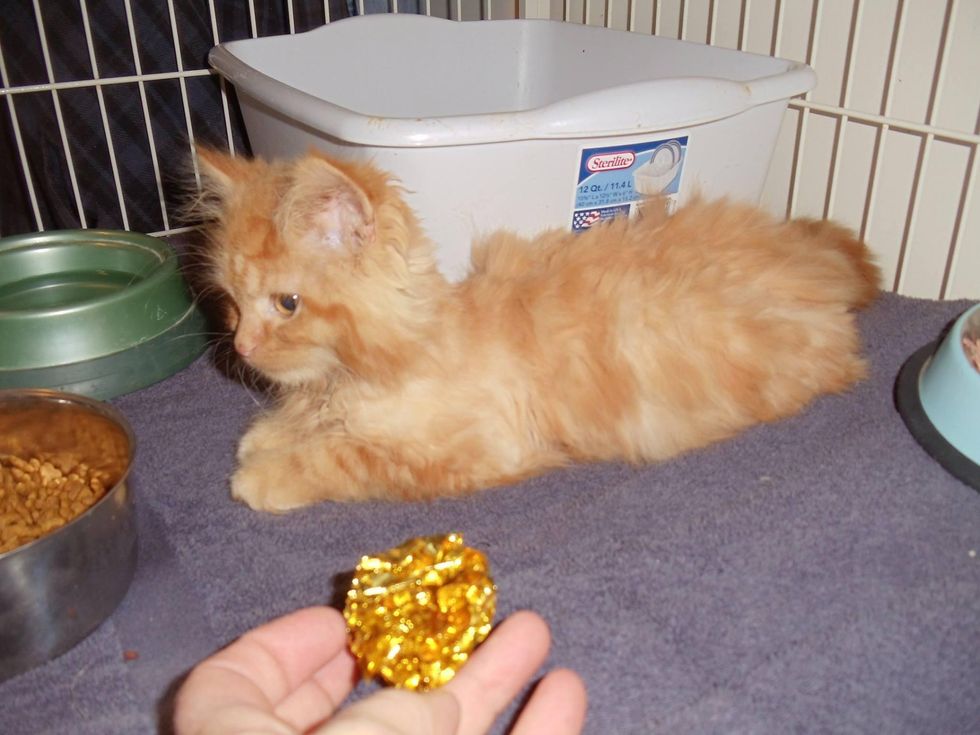 Operation Fancy Free
Sid was very shy as he had little human contact before being rescued. Kathy of Operation Fancy Free took him home to foster and taught him how to trust and love.
For the first time in his life, Sid got to experience love from a human friend, and he couldn't get enough of head scratches.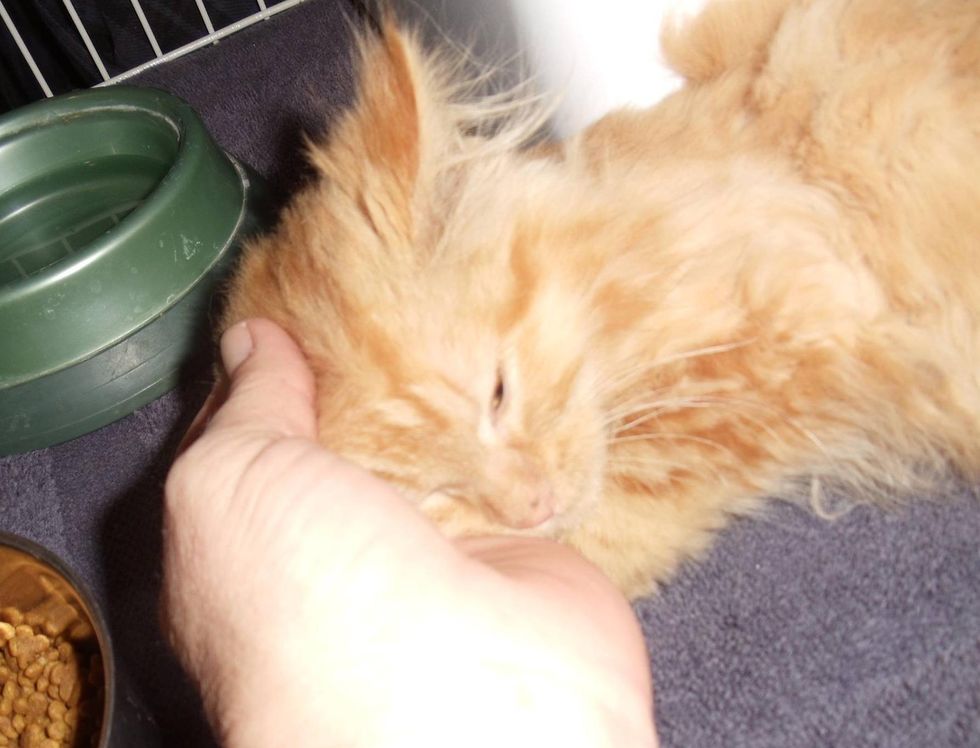 Operation Fancy Free
Sid had his first Christmas in the comfort of his foster home. And around New Year's Eve the ginger boy found a place to call his own.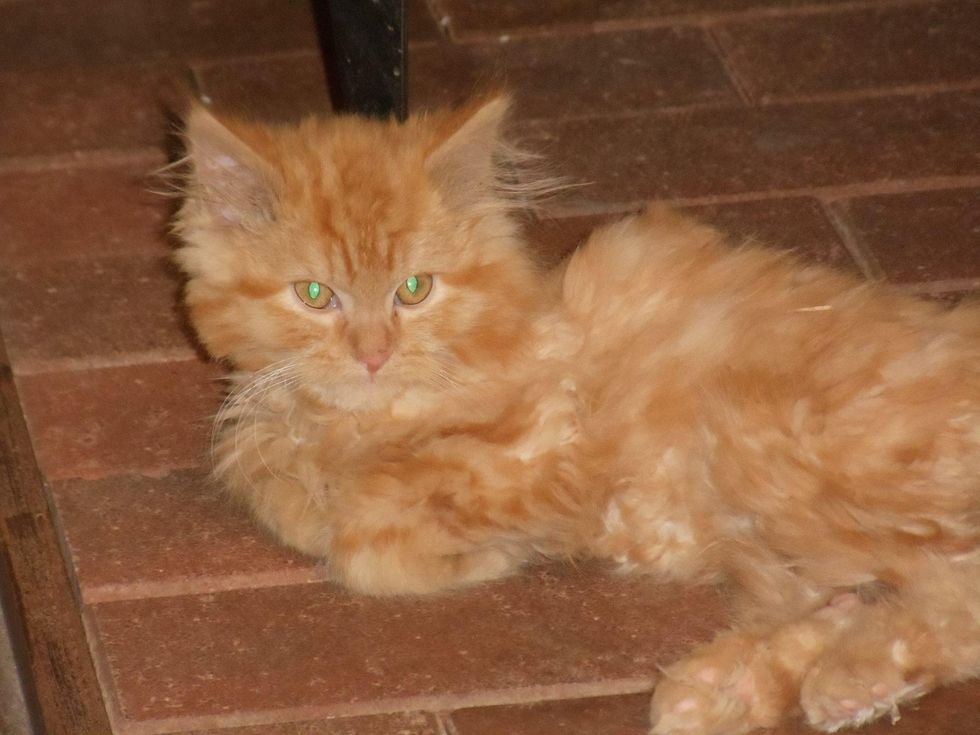 Operation Fancy Free
Tammy Braley and her family opened their hearts to Sid. Their family dog took to the little guy and snuggled next to him for a nap.
"Sid is slowly becoming accepting of love. He has trust issues which are understandable. This morning I was able to pick him up and hold him for a moment before I left for work and that is not common," Tammy told Love Meow.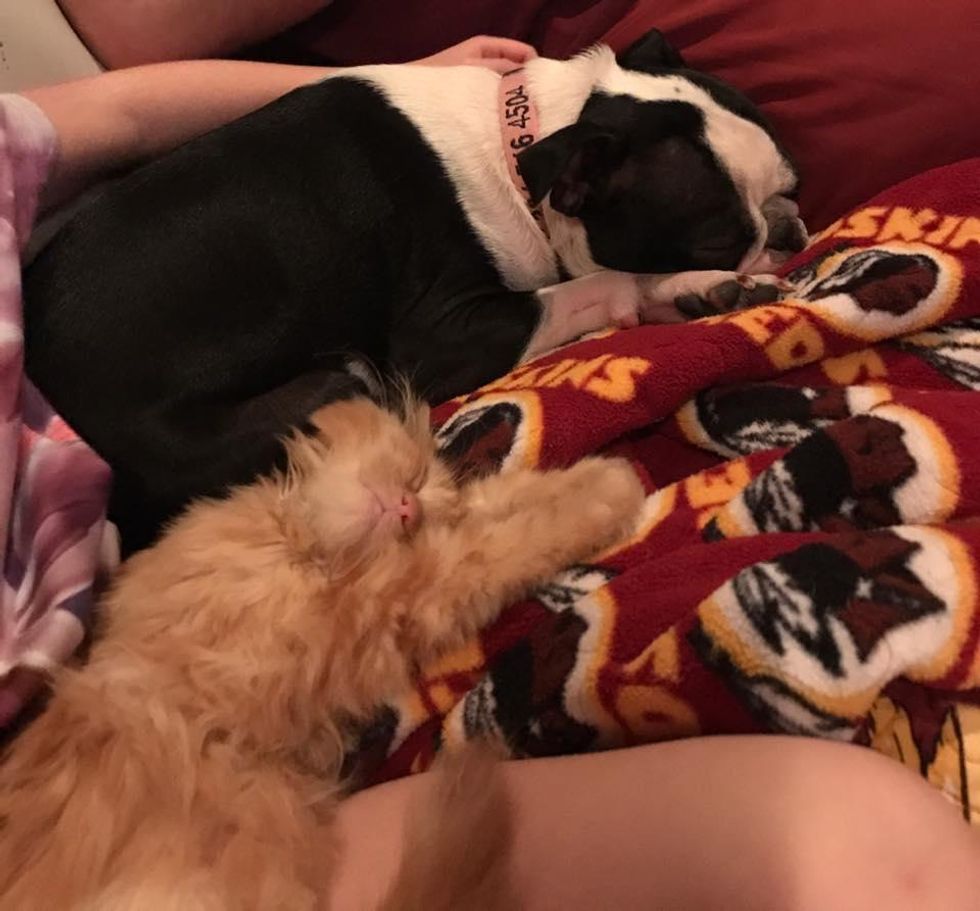 Tammy Braley
Cuddling with his human mom.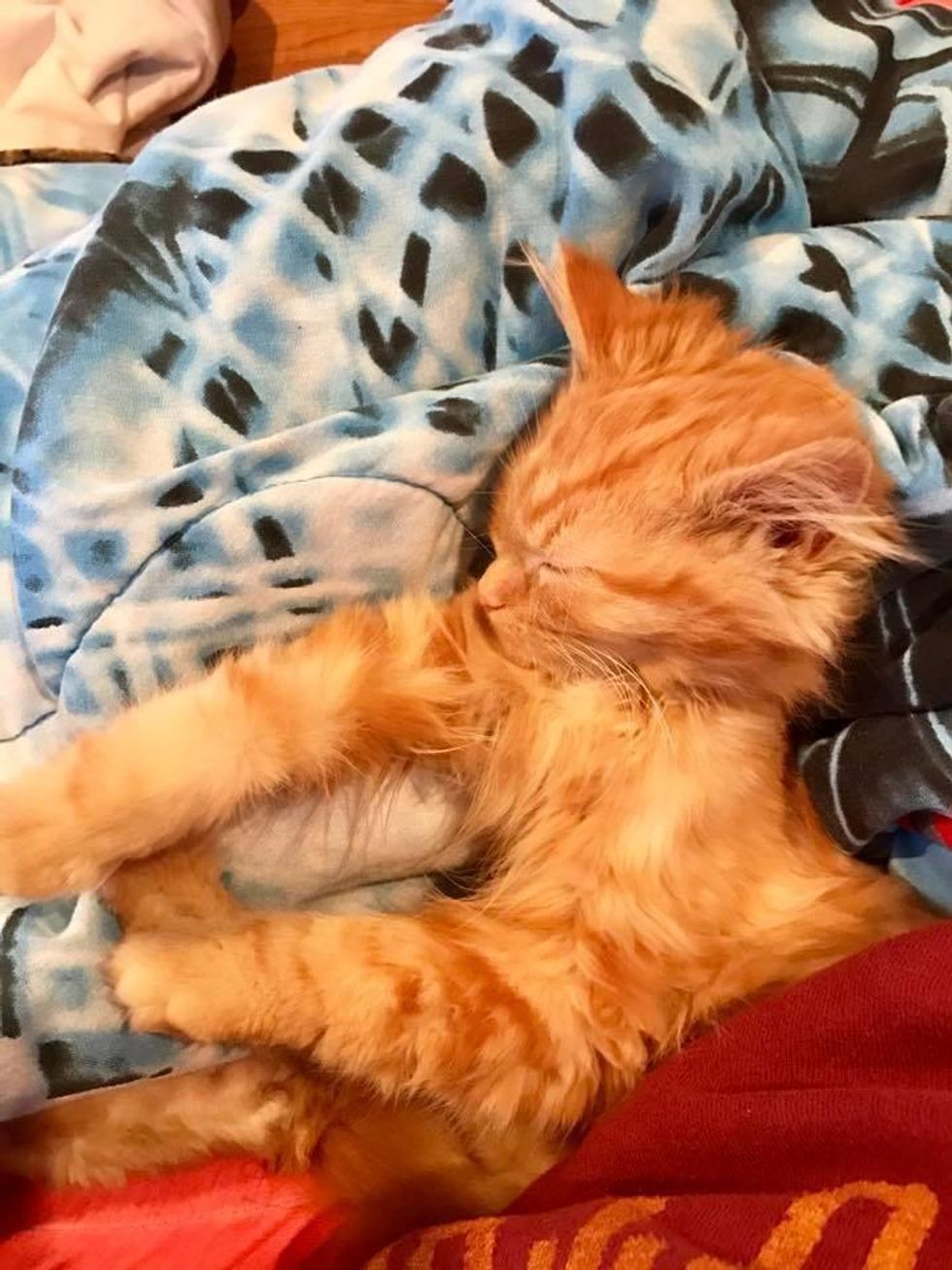 Tammy Braley
"The fact that he is so wild and feral is what drives him to hide and just watches from the shadows but we will not give up and he is coming along slowly but he's coming around," Tammy told Love Meow.
"We are patient with him, and he does have a female cat that he cuddles and plays with."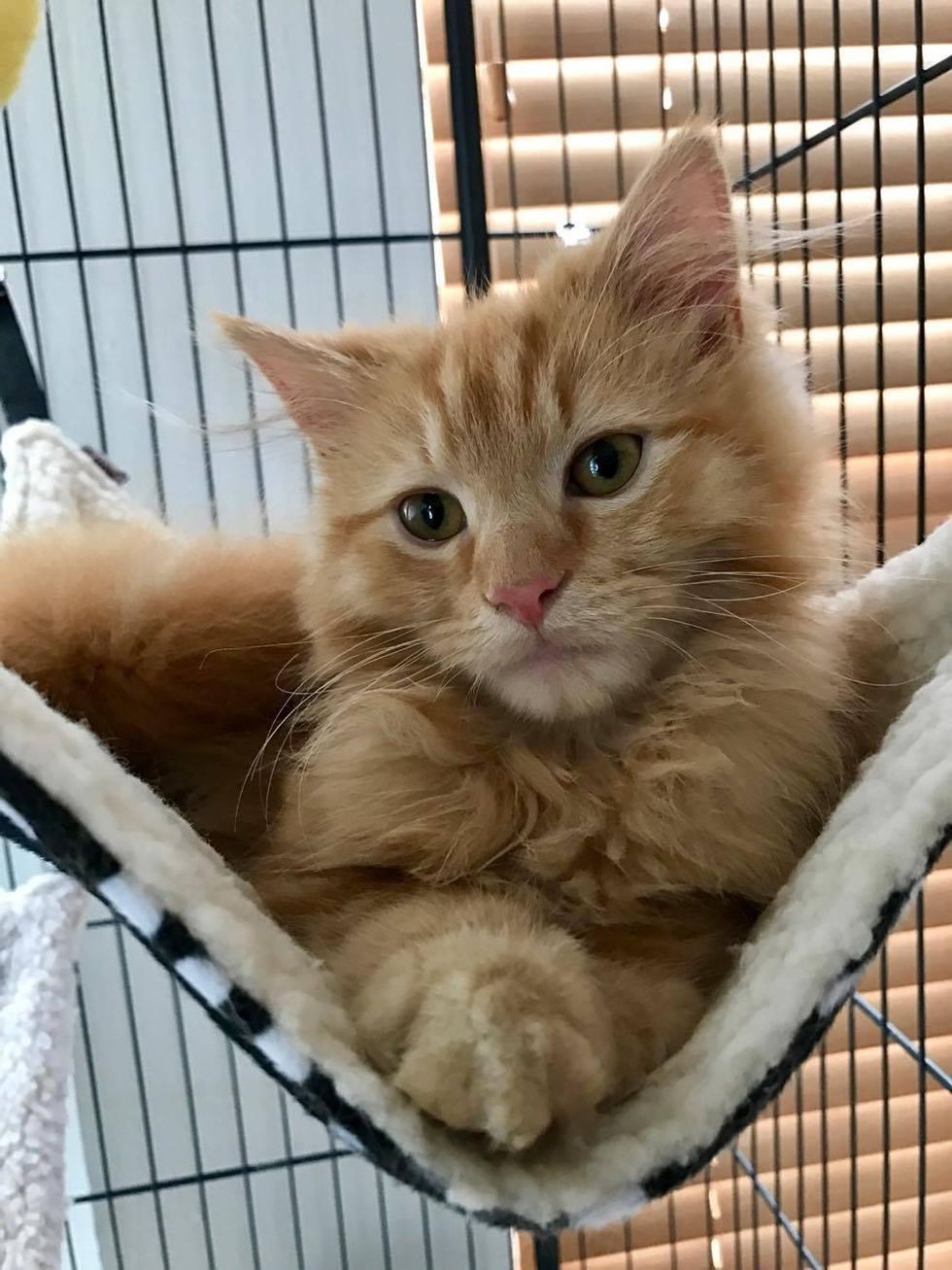 Tammy Braley
The ginger boy has gotten fluffier than ever. His family can't wait to see his furry coat in its most glorious form.
Sid has come a long way since the day he was found in someone's yard. He may have been born feral, but the little guy is turning around with love.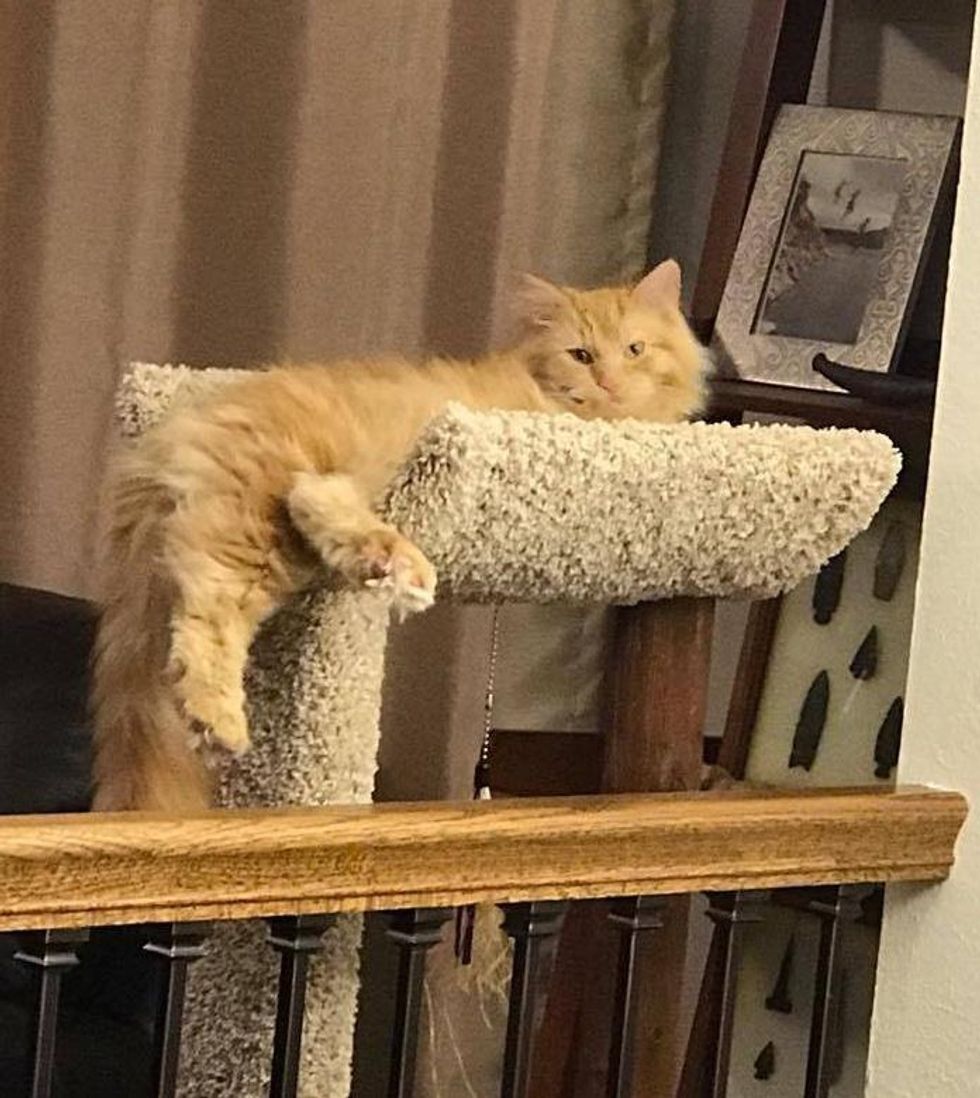 Tammy Braley
Share this story with your friends. If you would like to support their rescue efforts, click here to see how you can help. Follow Operation Fancy Free on Facebook.
Related story: Stray Cat Walks into Trap, Begging to Be Rescued Along with Kittens He Looked After..