A Good Samaritan from Los Angeles spotted a bundle of fur under their car all alone. A tiny kitten came right out and walked up to them as if he wanted to follow them home.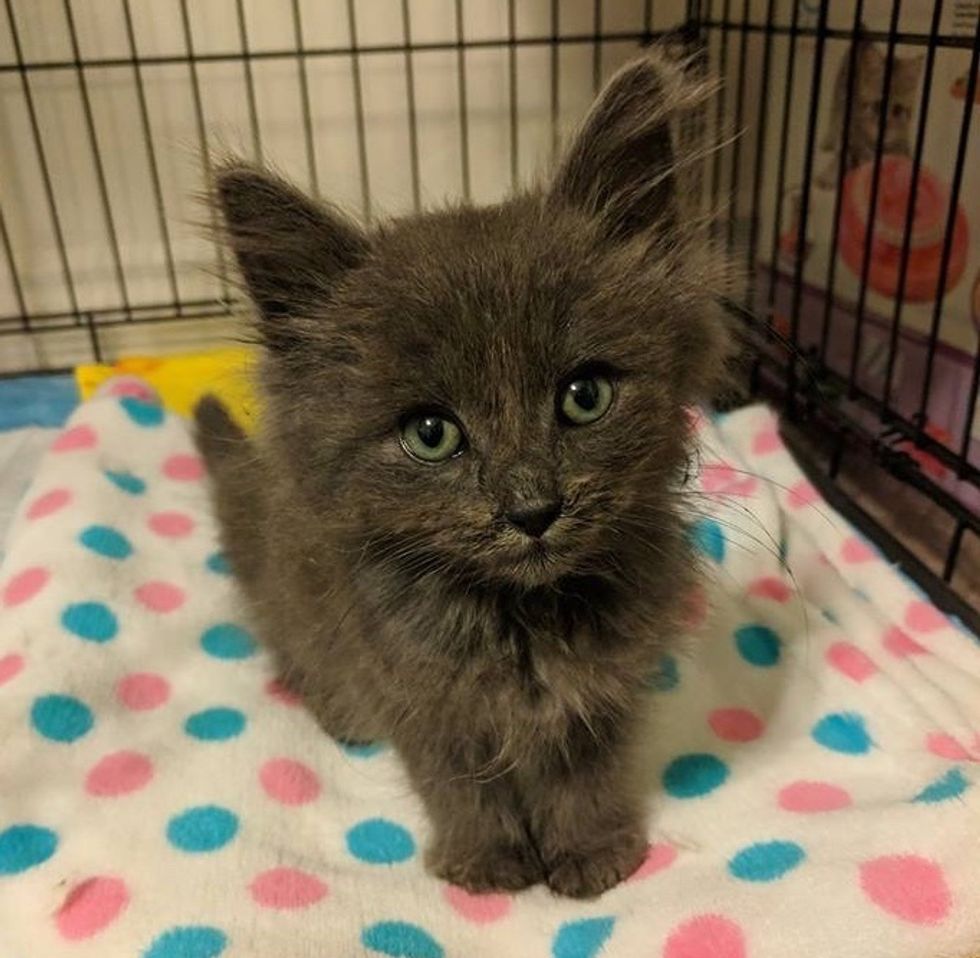 Friends for Life Rescue Network
The kitten was scrawny and very hungry. At eight weeks old, he only weighed about one pound, half the weight he should be for his age.
They contacted Jacqueline DeAmor, co-founder of Friends for Life RescueNetwork, as the kitten needed foster care. "When he arrived, he was just skin and bones and pretty dehydrated," Jacqueline told Love Meow.
The kitten didn't know how to eat solid food, so Jacqueline mixed it with some kitten milk. He scarfed it right down and kept eating until his belly was full to the brim. "He had a wonderful appetite and has since put on 6.5 ounces in just a week!"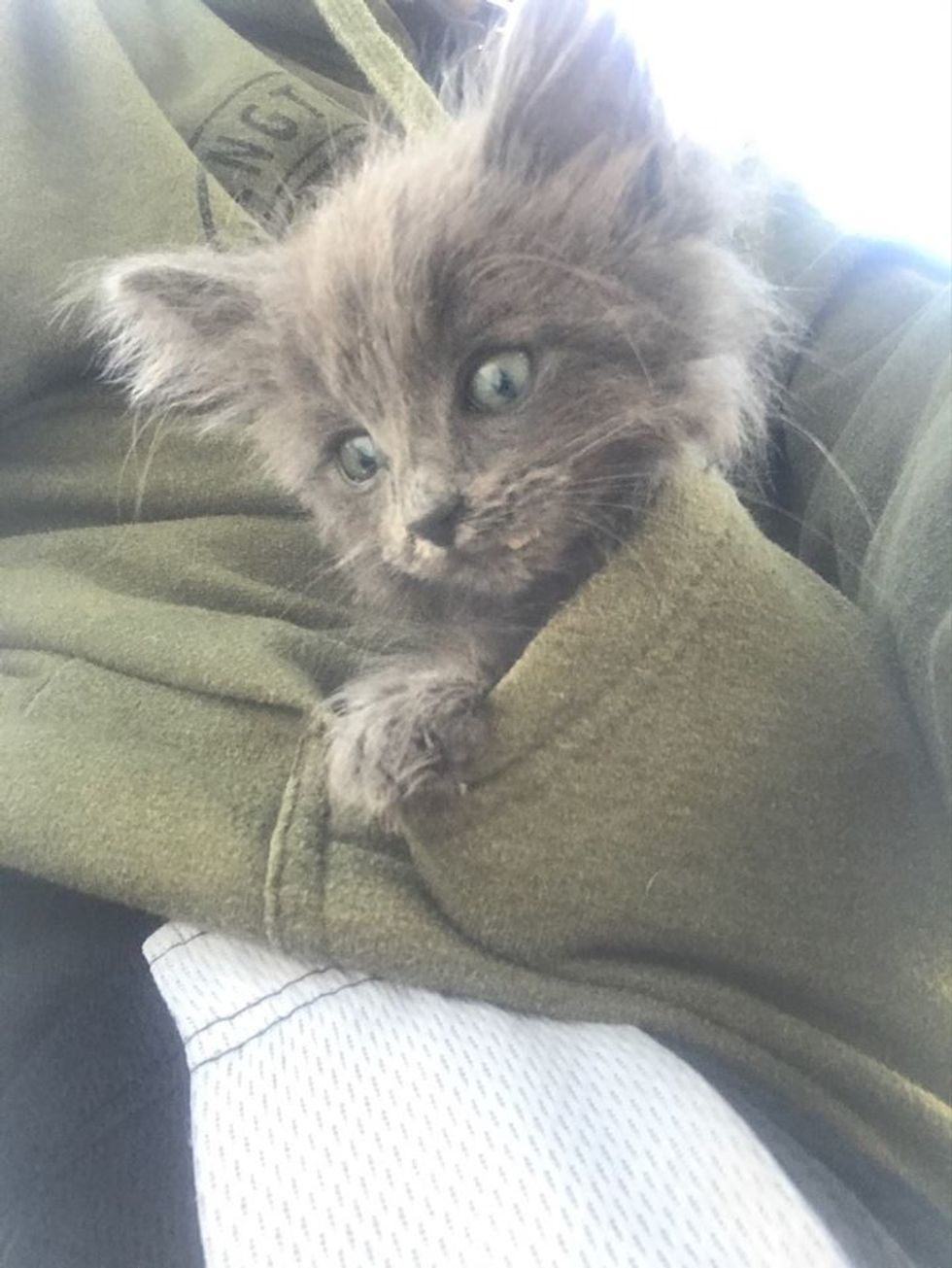 Friends for Life Rescue Network
They named him Stevens, and from day one, he proved to be a snuggle-bug. By the end of the first day, he tucked himself in Jacqueline's arms, happily snugged away, feeling comfy and loved.

"He's extremely mellow and just wants to be held on his back like a baby. He's content with just about anyone so long as they are holding and petting him," Jacqueline said.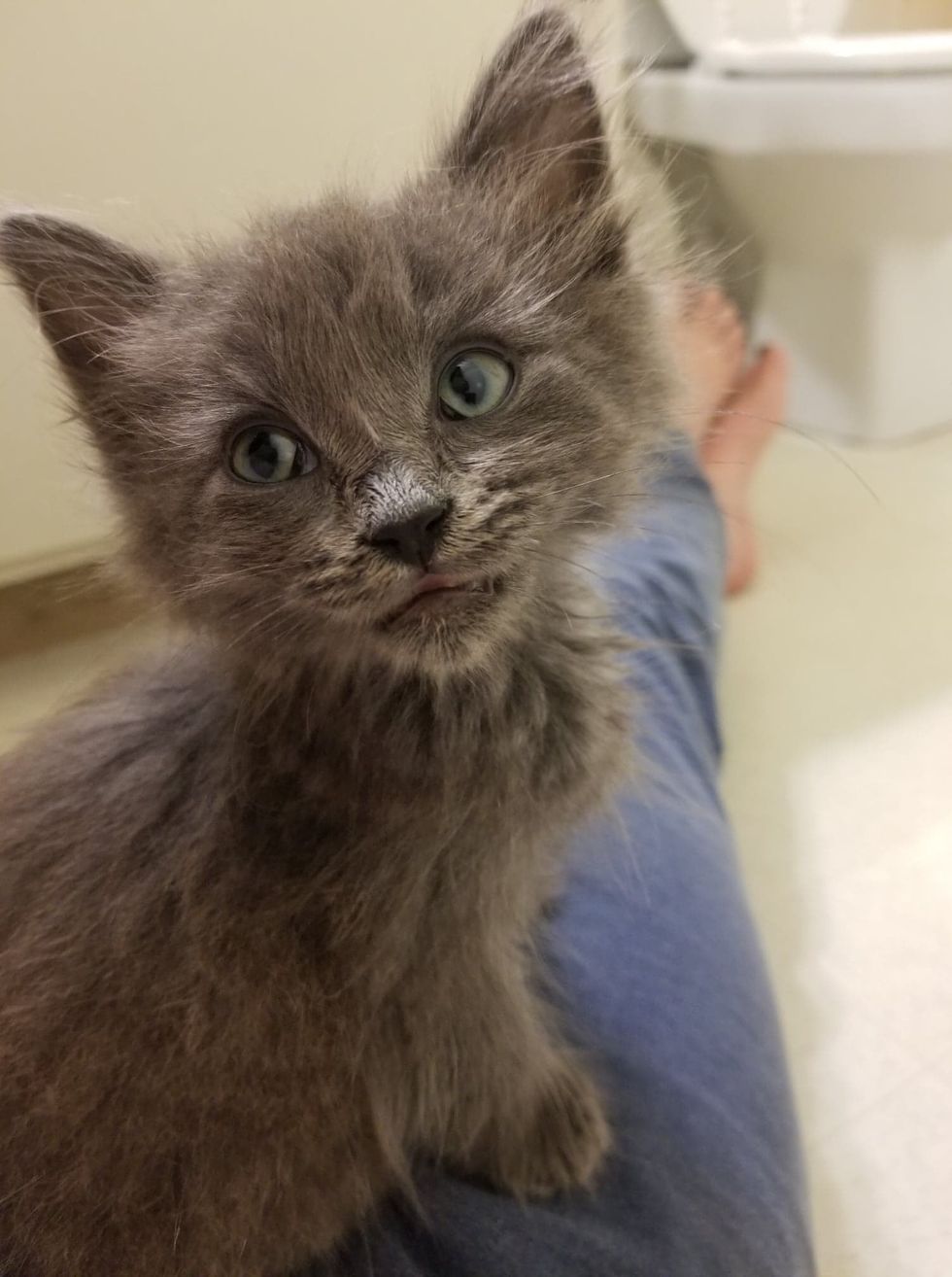 Stacy Hernandez
The sweet kitty quickly developed a penchant for lap-time. Stacy Hernandez, a volunteer of the rescue, brought him home to foster. When she got down on the floor, little Stevens crawled onto her lap, cuddled up against her and didn't want to let her go.
"Stevens just wants you to hold him and will just lay there. He's the ultimate sweet boy. He's just so calm and very peaceful."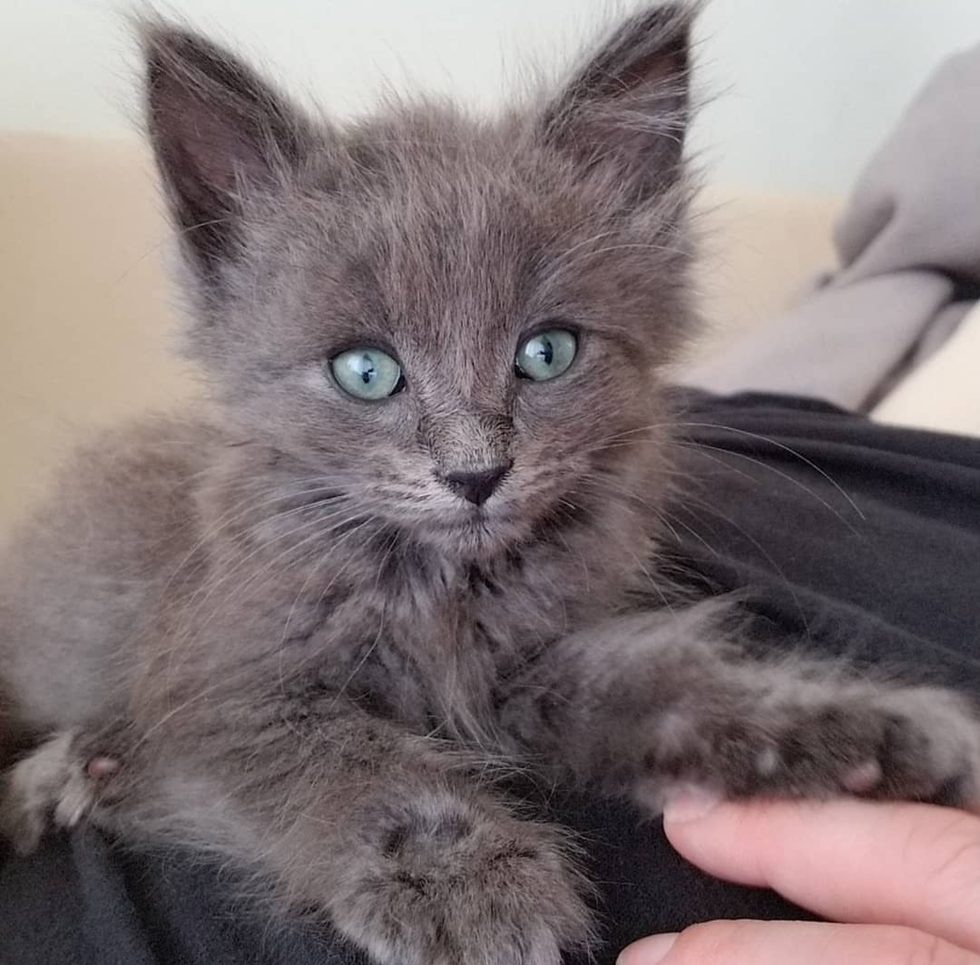 Stacy Hernandez
The second he spots someone in the house, he will follow them around until he's held and cuddled.
"He usually just walks between your legs and looks at you. Once or twice he has tapped my leg or put his paws on my feet to get my attention," Stacy told Love Meow.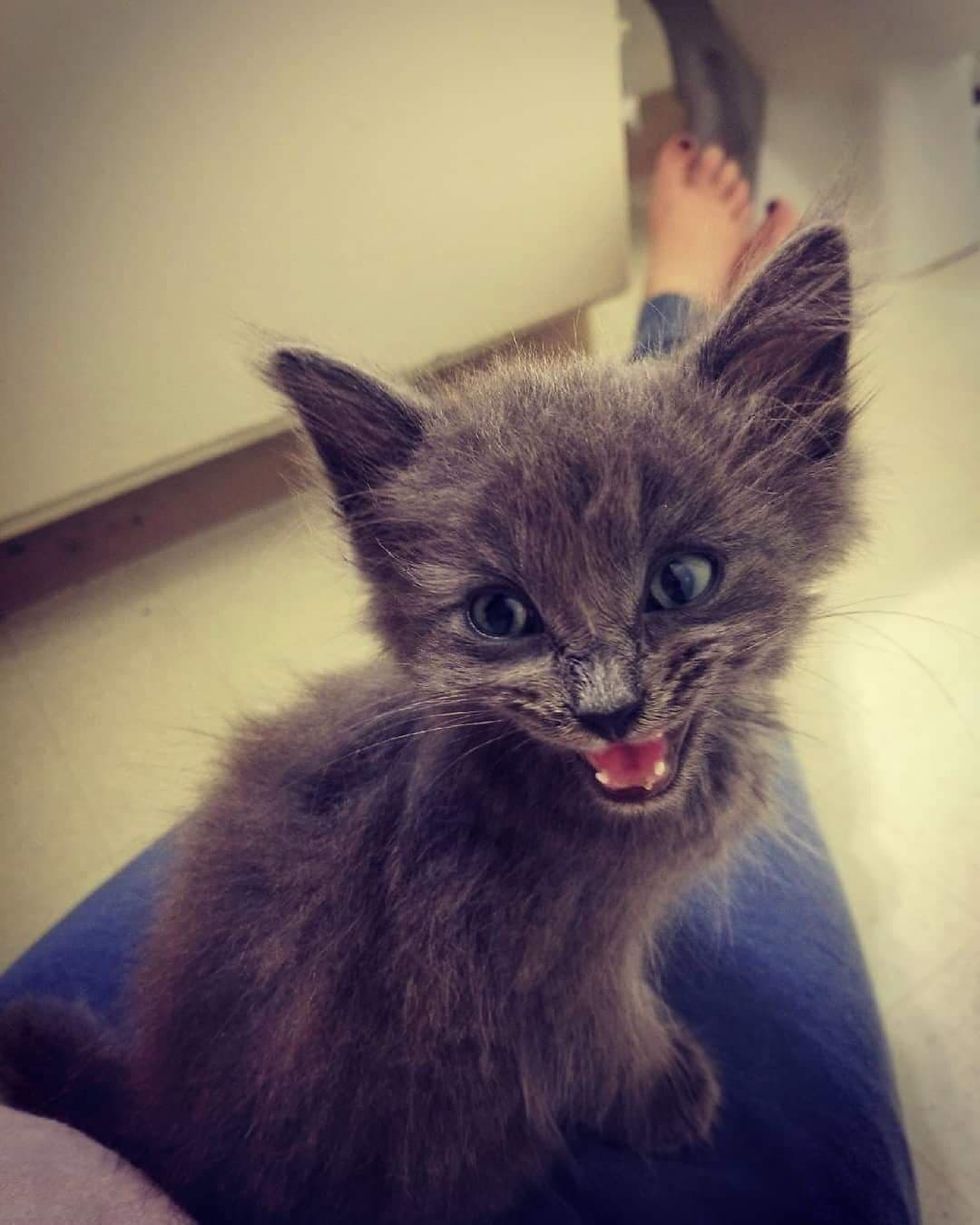 Stacy Hernandez
When there's an empty lap in the house, Stevens will snuggle in it.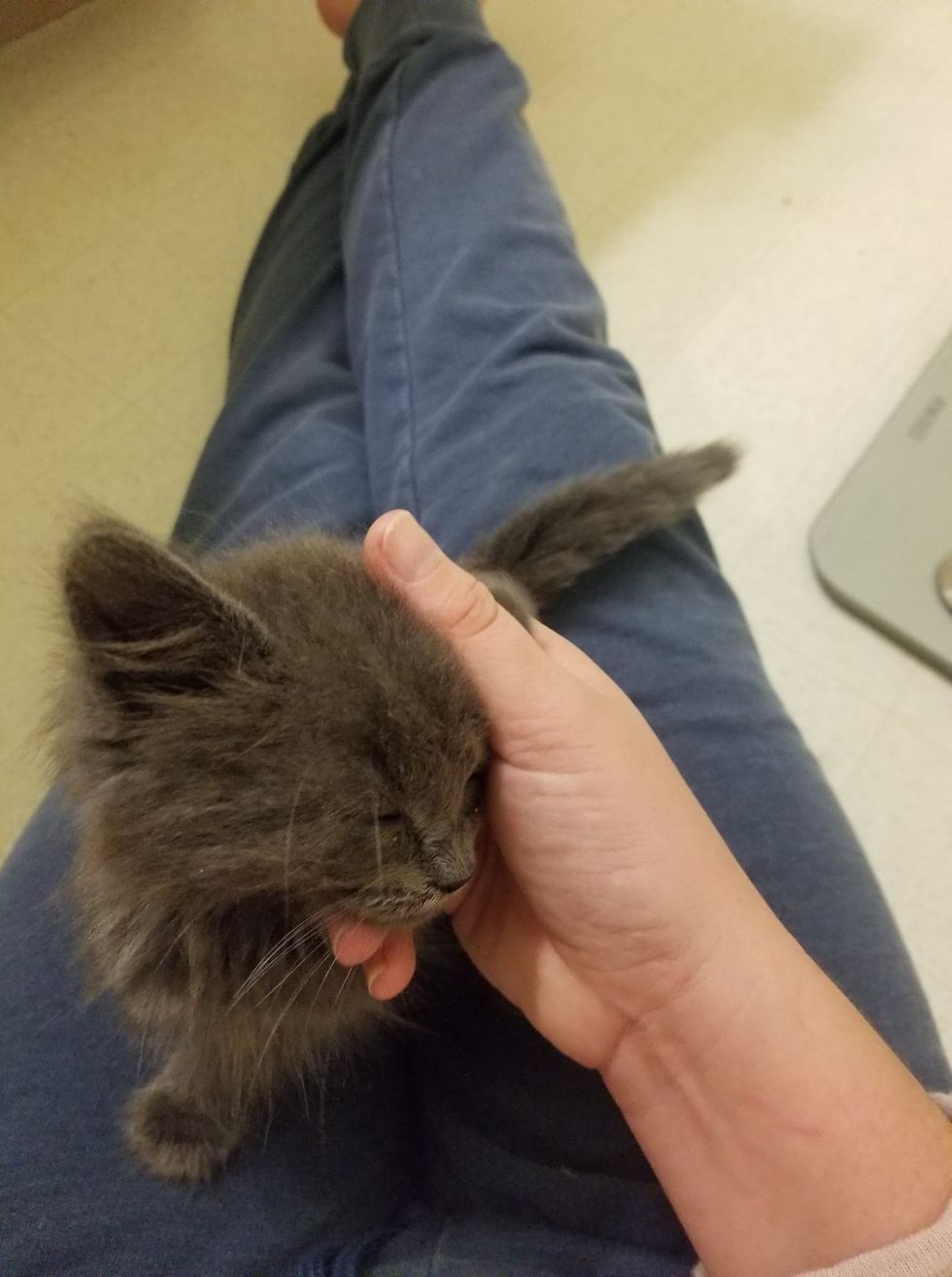 Stacy Hernandez
Nothing makes him happier than having a warm lap to nap in and a loving human to love on.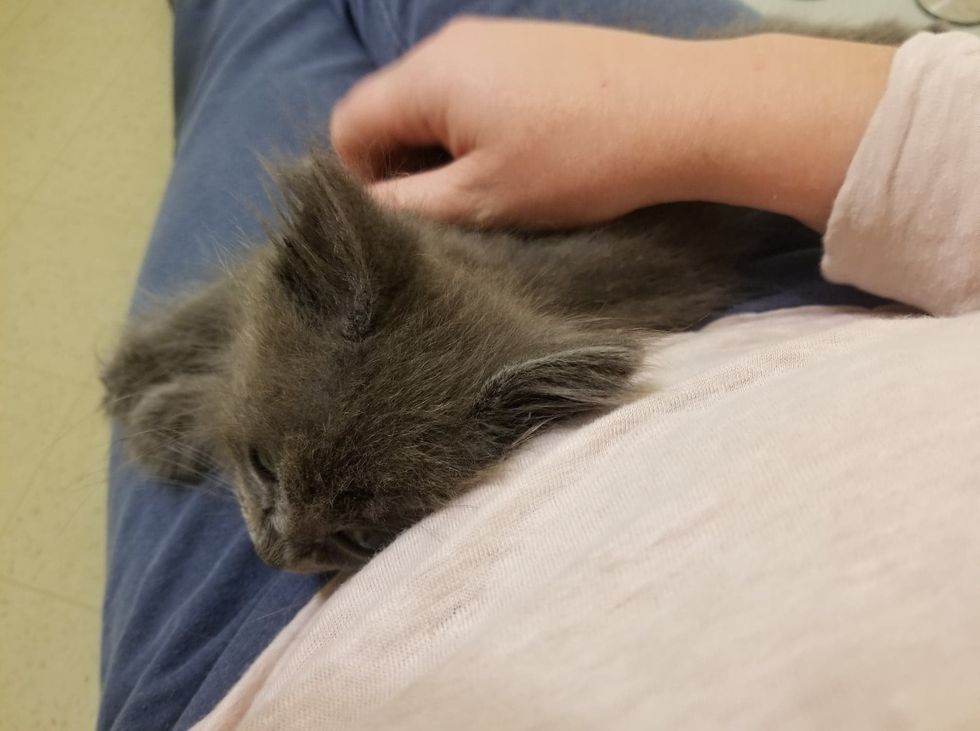 Stacy Hernandez
In just a week, little Stevens has gotten bigger, stronger and more playful.
He is enjoying his new indoor life and can't get enough of cuddles with his Foster Mom.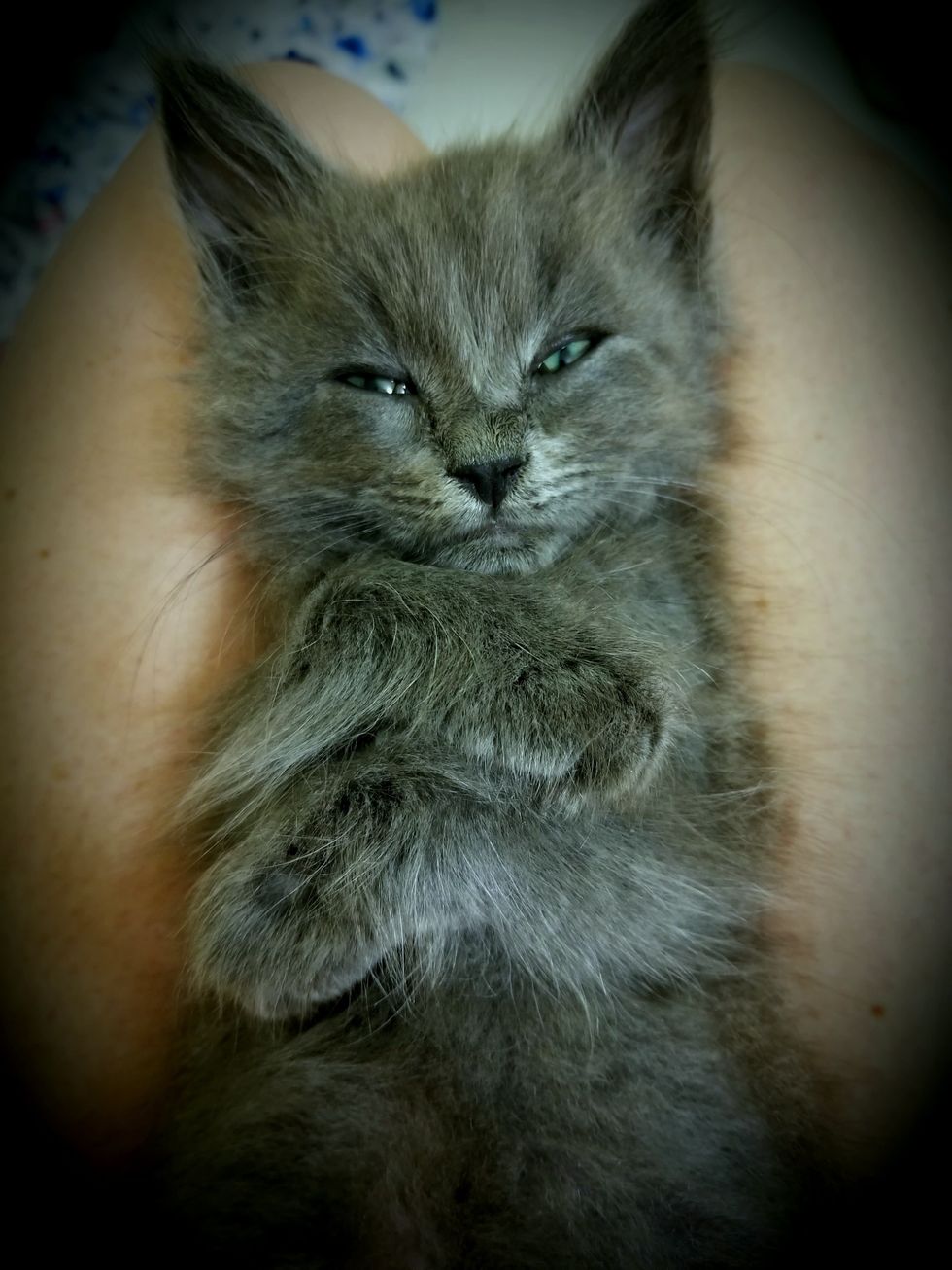 Stacy Hernandez
Follow updates on Stevens on Facebook and Instagram.
Watch Stevens in this cute video:
Kitten rescued from streets turns into cuddle-bugyoutu.be
Share this story with your friends.
Related story: Stray Cat Wanders the Streets, Giving Everyone Cuddles, Hoping for a Home