The tiny kitten in a sock sweater, who was found in the storms by Hurricane Matthew, is now thriving in her forever loving home.
Meet Pipes the kitten.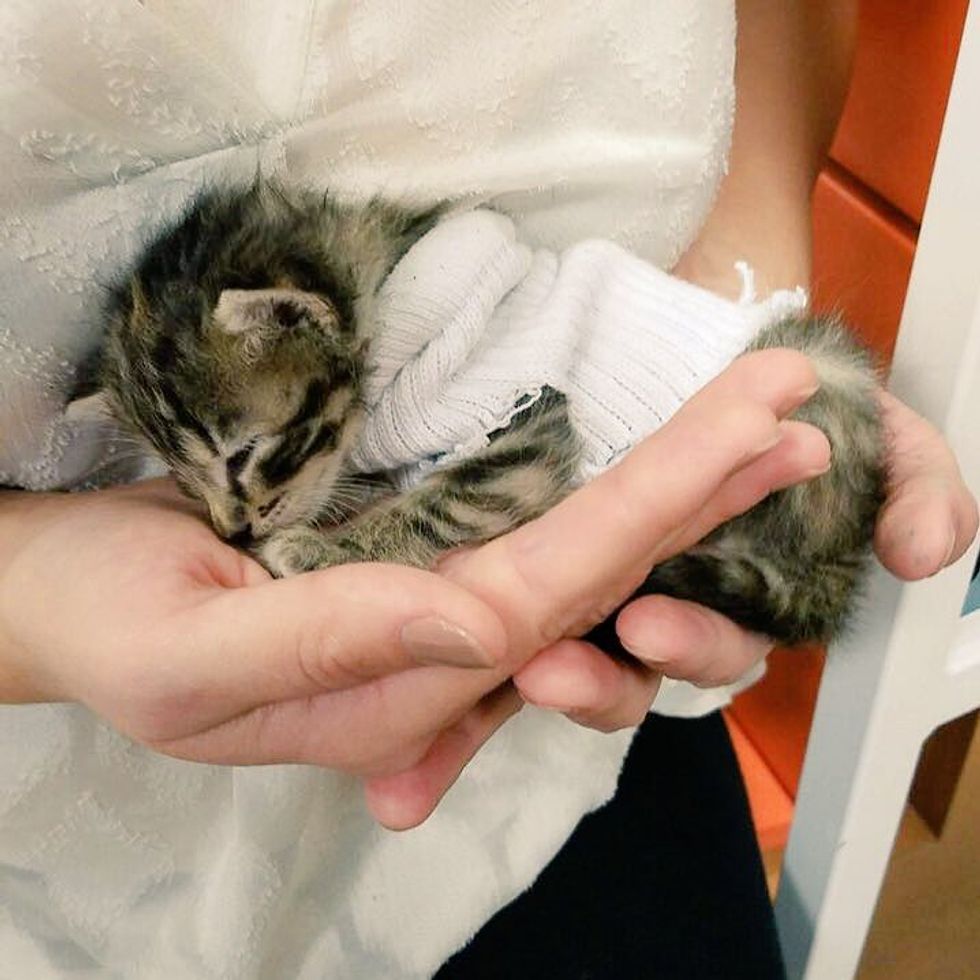 Photo: @pipesinsock
When a family was looking at rescue cats at a local PetSmart in Northwest Raleigh, North Carolina, they were introduced to a tiny 3-4 week-old orphaned kitten, who needed some extra TLC.

The tiny tabby survived the Hurricane storms, and was brought into the store after she was found stuck in some bushes.
The family couldn't bear seeing the kitten without a home, so decided to adopt her and love her like their own.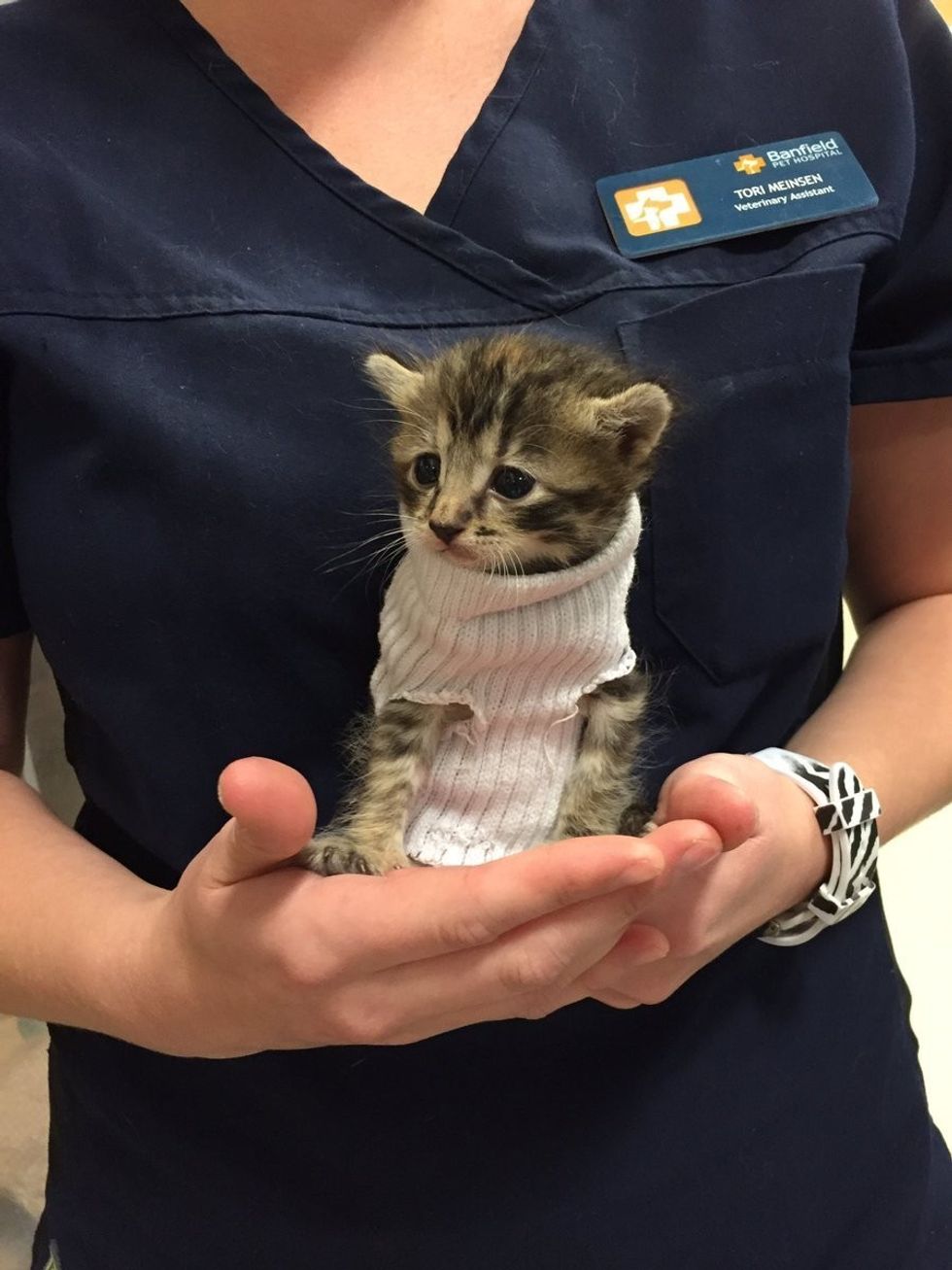 COURTESY: SARAH TWITTER@CRYSOMEMORE
After little Pipes moved into her new home, she was welcomed by Amelie the dog and quickly snuggled up to her new friend for a nap.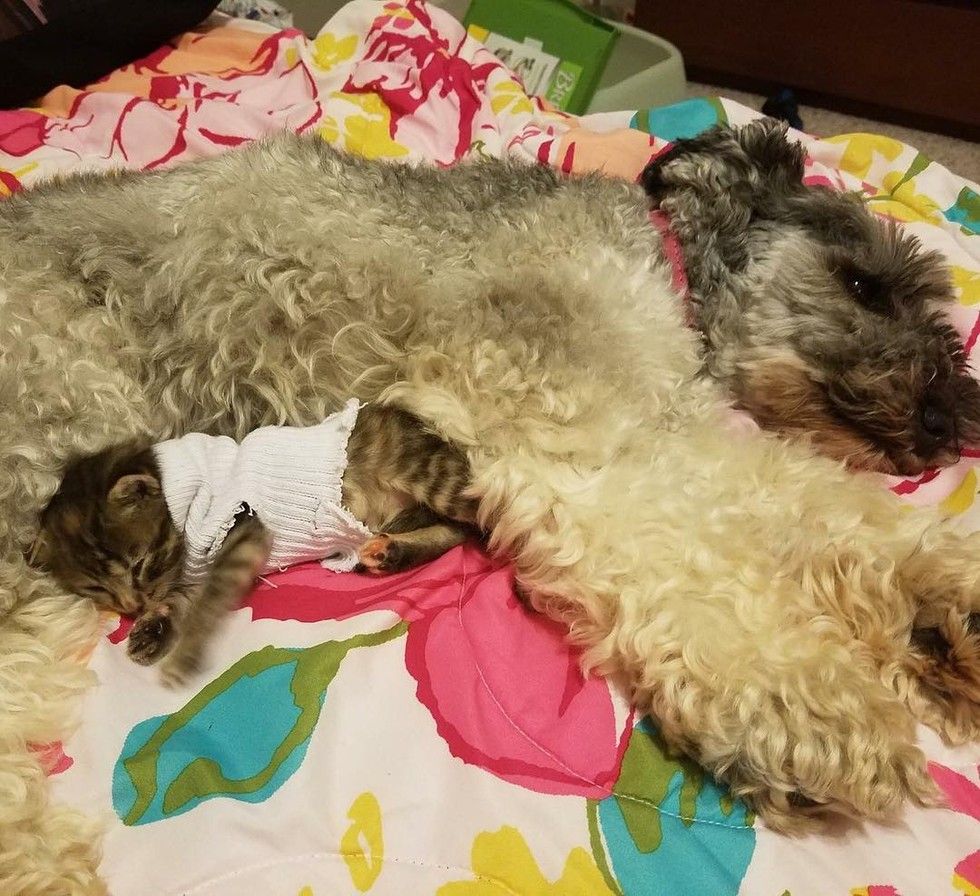 Photo: @pipesinsock
They bottle fed her around the clock and brought her a fluffy toy to cuddle and play with.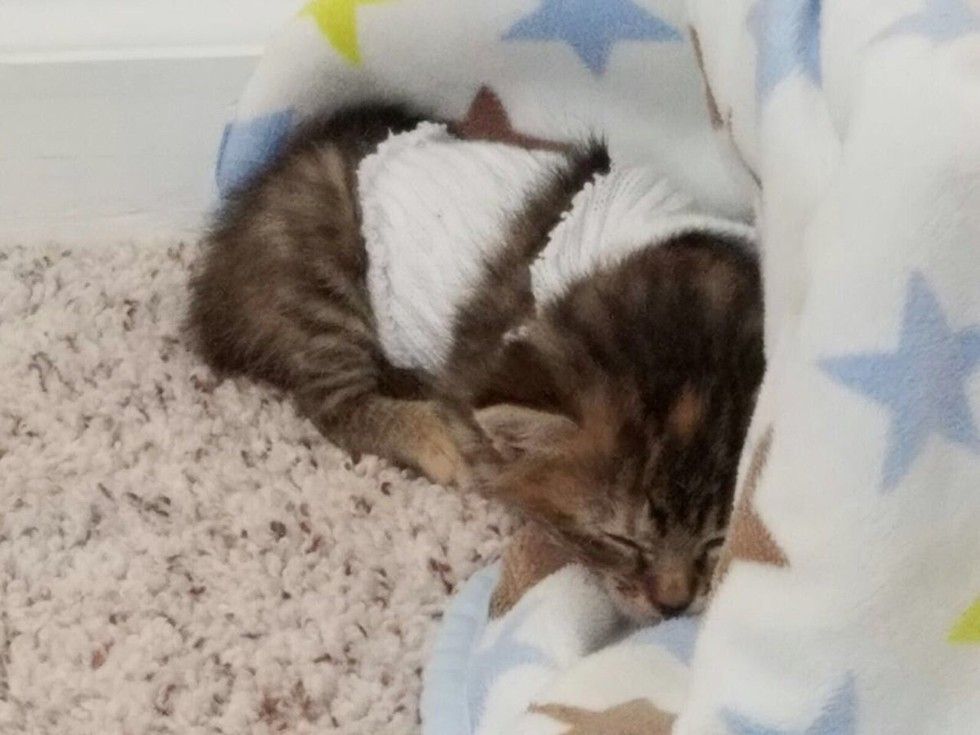 Photo: @pipesinsock
They set up a kitten bed just for her, but little Pipes will nap wherever she pleases.
Pipes was separated from her mother too early, so having a cuddly toy helps provide that comfort which is important for her development.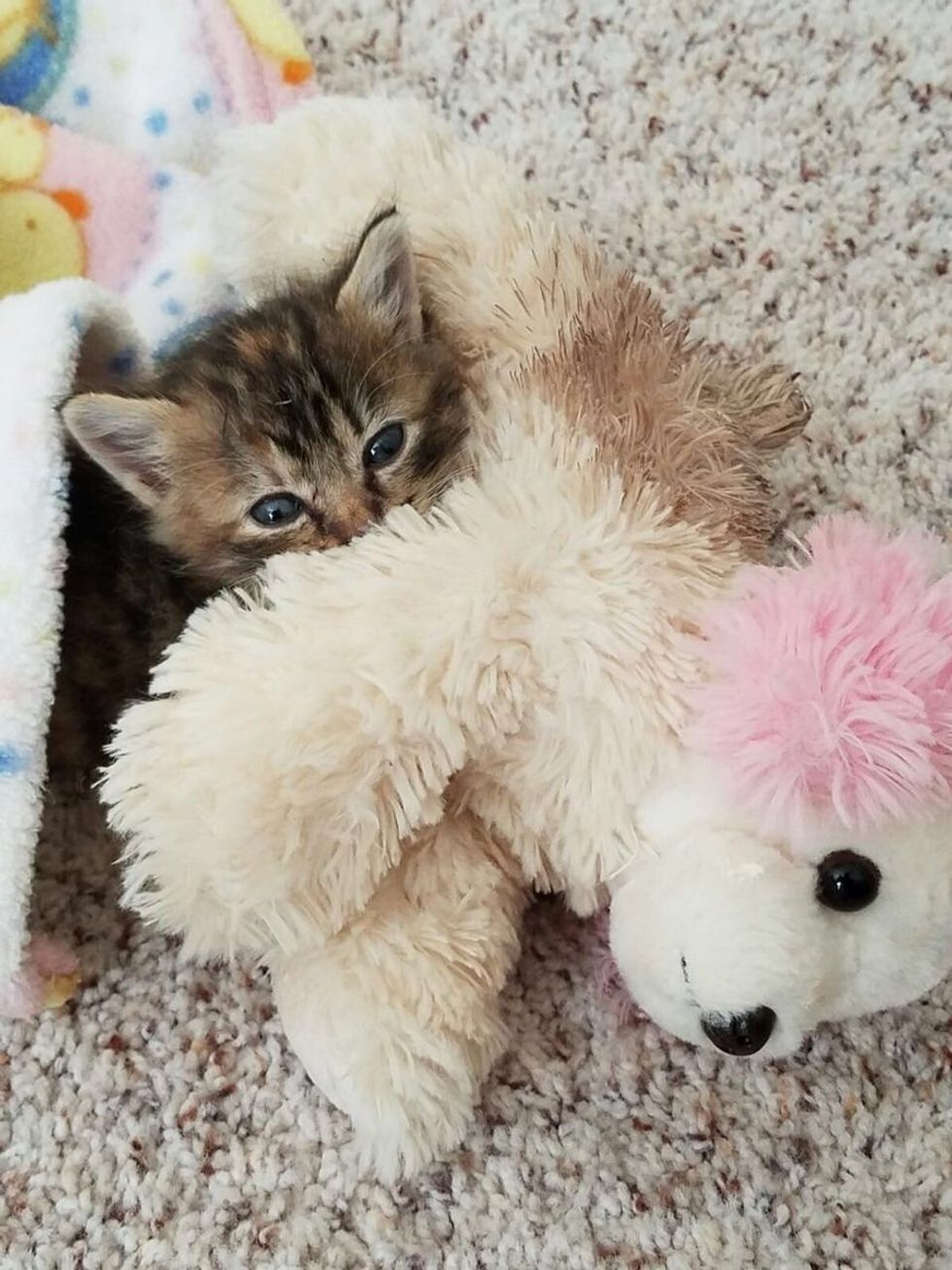 Photo: @pipesinsock
Pipes trying to offer a helping paw on the computer.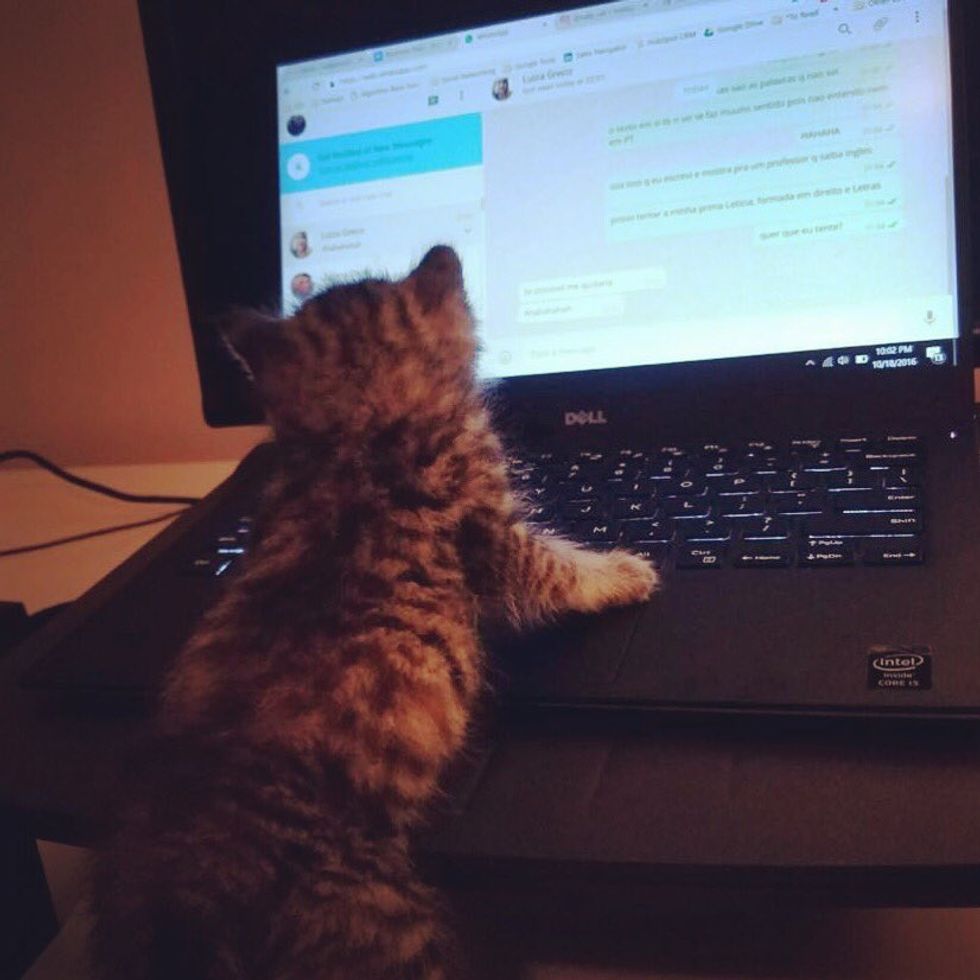 Photo: @pipesinsock
It's been a little more than a week since Pipes came into their lives.
She's growing fast and running around the house like she owns it.

Happy and loved!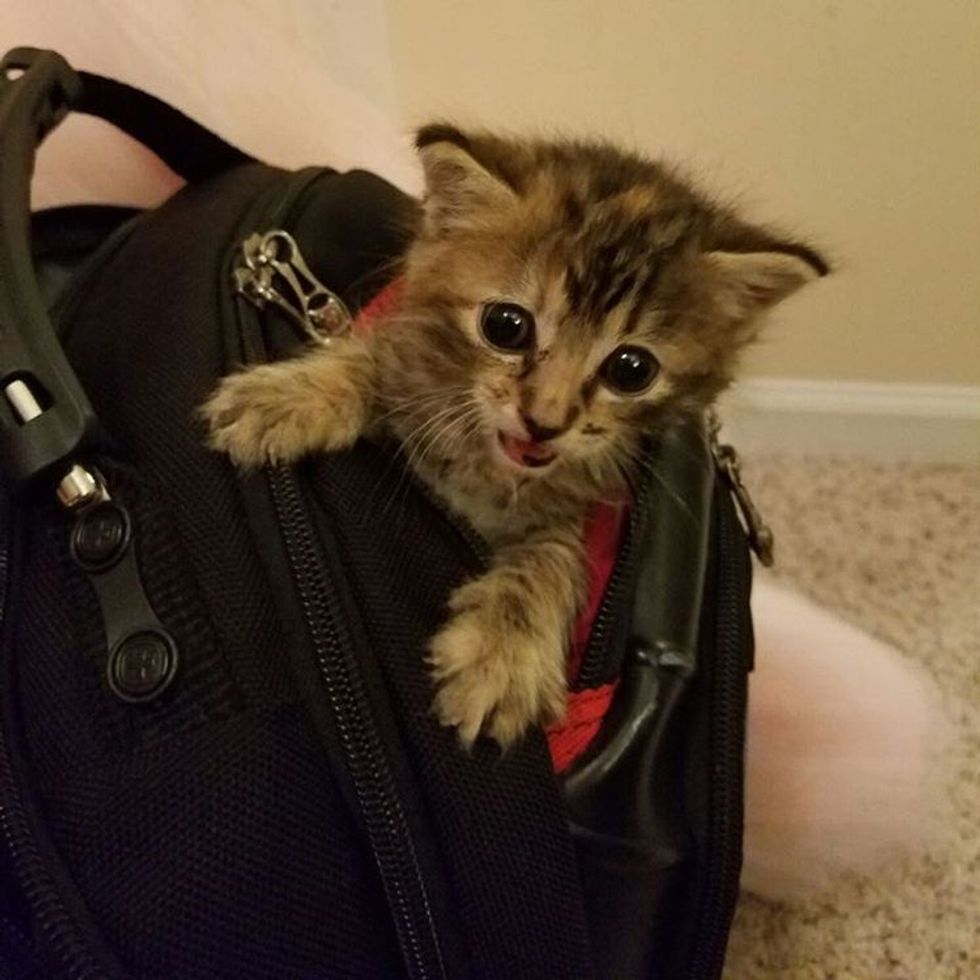 Photo: @pipesinsock
Pipes got a fluffy toy to cuddle with.
What's this? So soft and fluffy... #pipesinsock #catinsock https://t.co/bXHhQGvZwi

— Pipes in Sock 🎃👻 (@Pipes in Sock 🎃👻) 1476454008.0
That tiny squeak!
Share this story with your friends. Follow Pipes the kitten on twitter or Instagram.
Related story: Woman Runs into Storm to Save Soaked Kitten Crawling in the Middle of Street