A little feral kitten with paralyzed hind legs owes her life to a compassionate canine who found her by herself and brought her to a neighbor, who happened to be a kitten rescuer.
Meet Miss McTinybeans!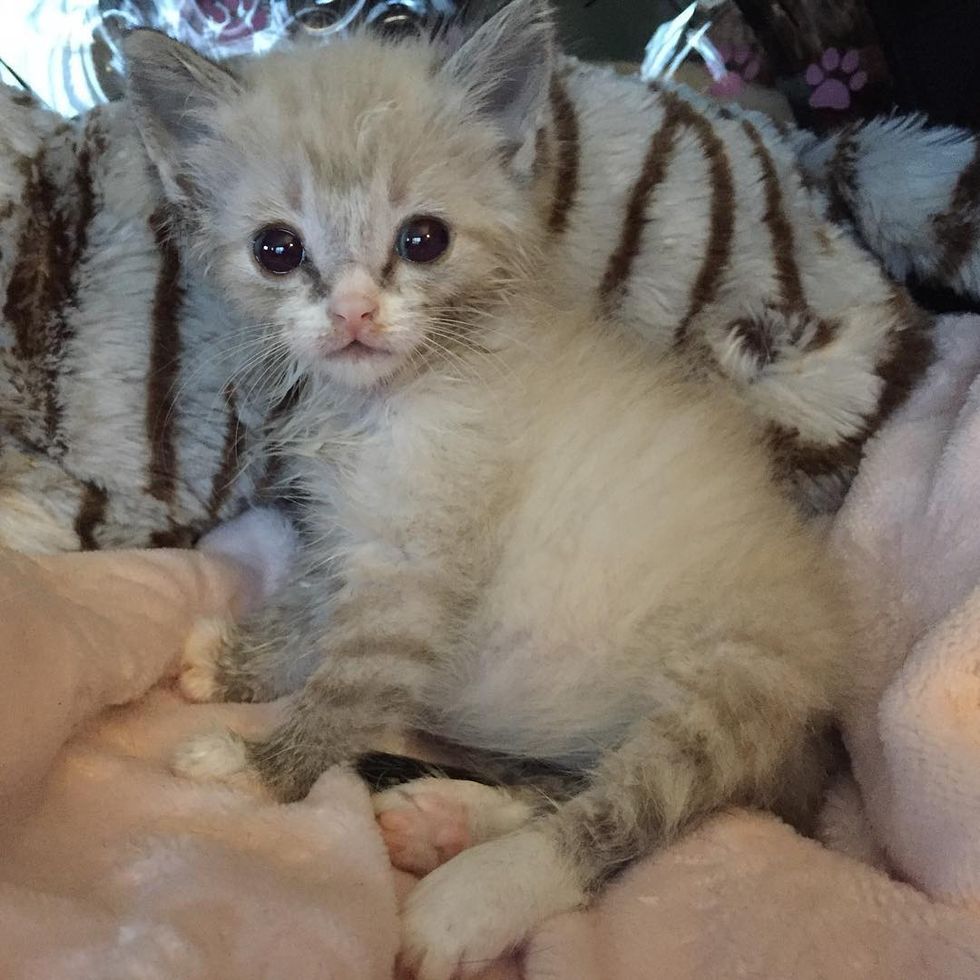 The Paw Project @pawproject
The tiny feline, just a few weeks old, was left on her own until a dog discovered her and brought her to safety.

"She was rescued by a kind Doberman who brought her to the neighborhood kitten rescue lady and set her gently in her lap," The Paw Project said.
The kitten was covered in fleas, and her hind legs were completely paralyzed, but the rescuer wasn't giving up hope. She knew a place that could help the tiny one regain her mobility—The Paw Project.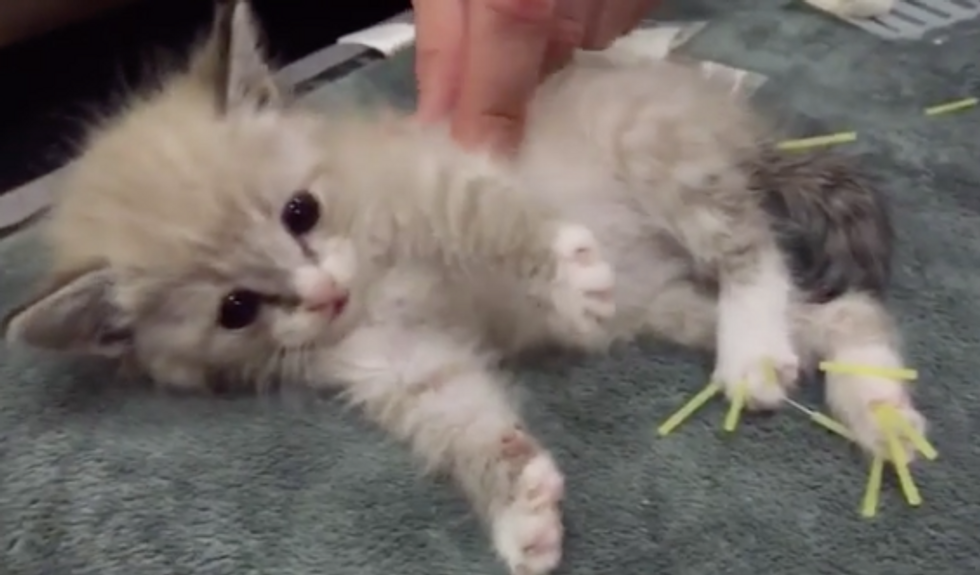 The Paw Project @pawproject
"We've had to rehabilitate so many cats who've been injured by declawing, we have our tricks."
The starving little kitten scarfed down all the food on her own. Despite being paralyzed, she didn't need any help to eat. Rescuers came up with a rehabilitation plan to help McTinybeans get back on her paws. She received acupuncture therapy, massages with an electric toothbrush and other treatments at the Paw Project.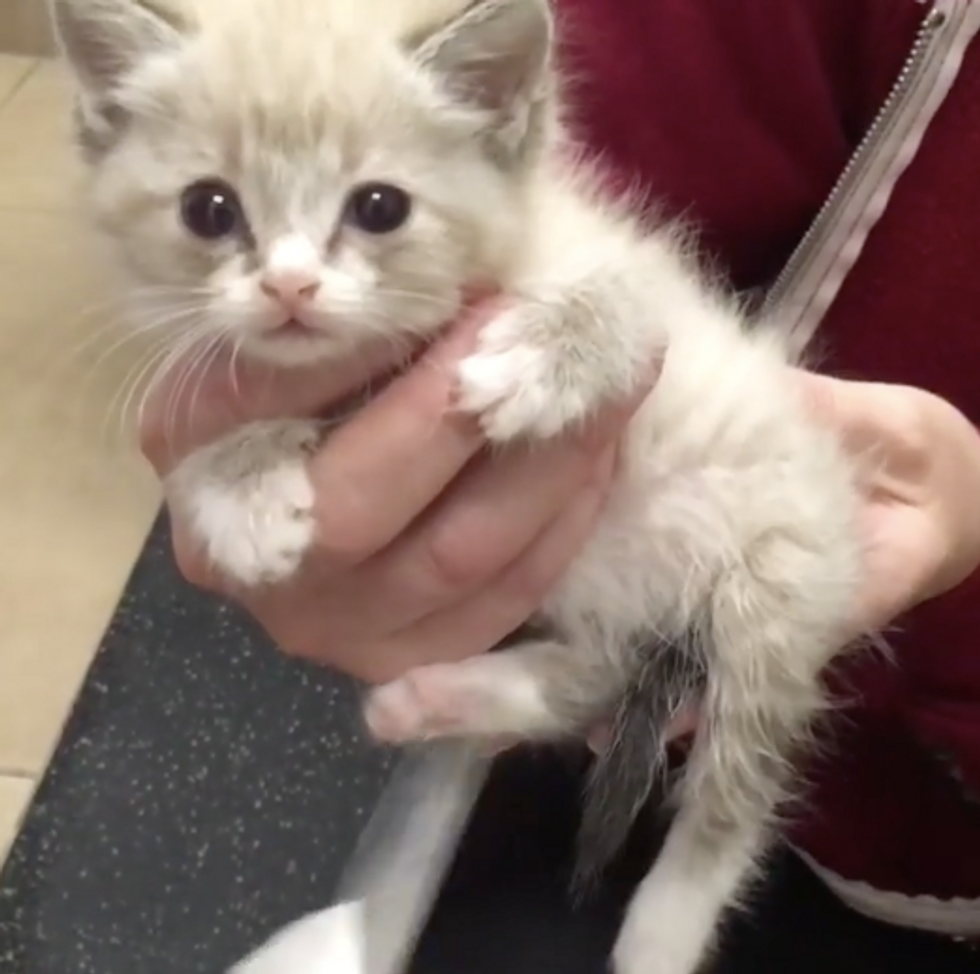 The Paw Project @pawproject
"The name of the game in spinal cord injuries is to get the brain and the toes talking to each other."
After just a few days of therapy, the little kitten started to get feeling in her hind legs and she couldn't believe it! "Look at her feeties move when they touch ice. This helps keep her muscles from atrophying."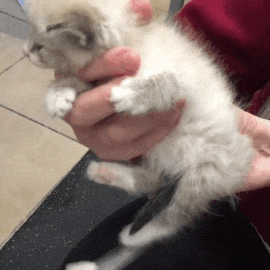 The Paw Project @pawproject
"Now she's getting rehab therapy and her tiny toes and their tiny beans are moving!"
As her journey to recovery continues, the tiny kitten gets stronger and more playful every day!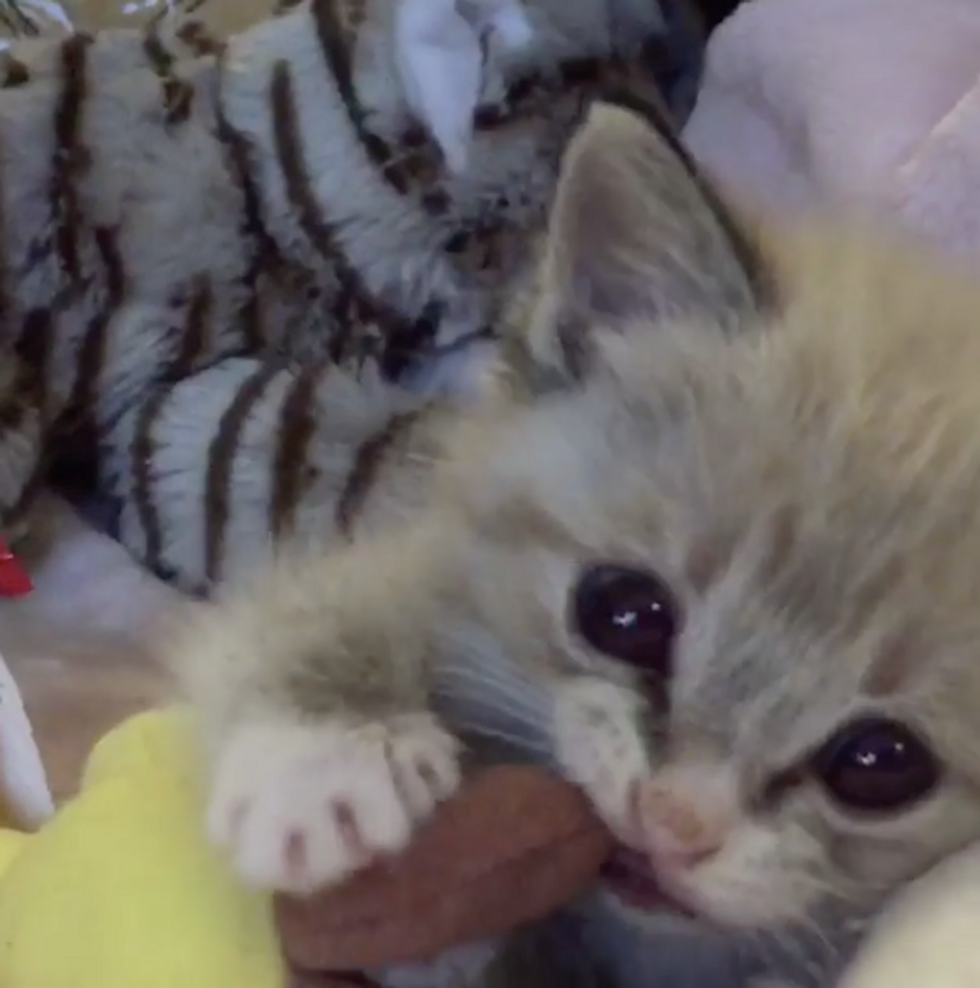 The Paw Project @pawproject
"This kitten was left to die because she was unable to move her back legs or tail... but look at her now! Nothing like rehab," The Paw Project added.

McTinybeans does a little tab dance.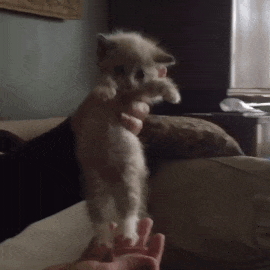 The Paw Project @pawproject
They celebrate every step she makes at the Paw Project. The little fur fighter has a team of people that root for her.
"Waverly McTinybeans started using her back legs to help her get over her obstacle course," the rescue updated.
Look at those wiggly feet!
What a second chance can do! Share this story with your friends. Follow this miracle kitty on Instagram.

Related story: Paralyzed Kitten Surprises Everyone When She Regains Mobility After Vets Said She Would Never Recover