A tiny stray kitten showed up on a family's doorstep meowing to get in! He stood in front of the door and wouldn't move until the man opened the door for him.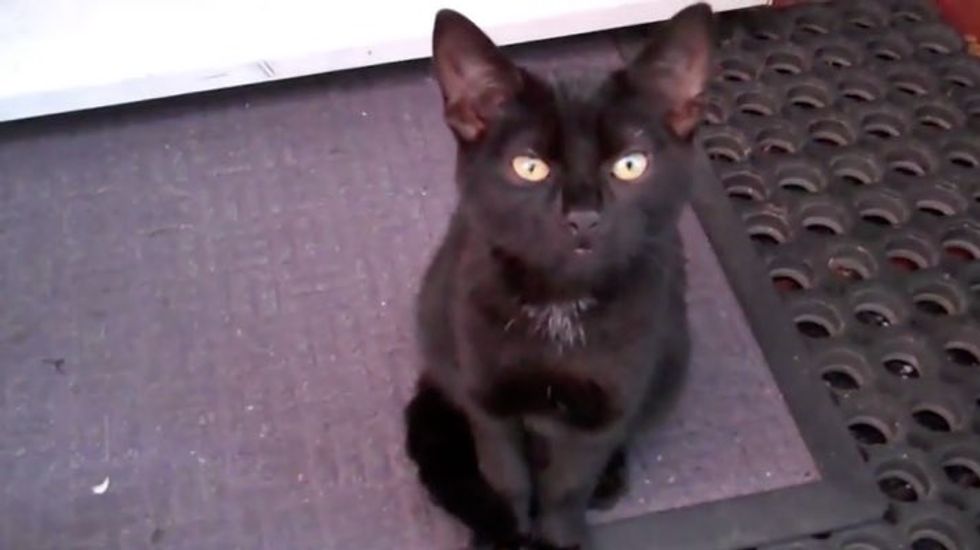 "A stray black tom kitten has appeared on our doorstep demanding we adopt him!" Taf Parsons wrote.
Watch the full video here:
They brought him in due to the terrible weather. The next day, they put up posters and took the kitten to the vet to see if he had a microchip.
"No microchip, and no response to posters, so he lives with us now. Named him Charbon. And he's still as chatty as he was in this video," he added.
It's been three years since little Charbon came into their life. "He's a big boy now, but still a softie. Gets on very well with our 2 other rescues, Oscar and Silver," Parsons told Love Meow.