A tiny 8 week old kitten, Callista, owes her life to the  Metropolitan Police Department in D.C.. She was stolen from the Washington Humane Society Adoption Center on New York Ave on Sunday May 26 during the late afternoon. WHS staff immediately reported her missing and set up a $1,000 reward for information leading to her safe return and for the identity of whoever took her.
D.C Police quickly started investigating the case. MPD used security footage from the New York Avenue Adoption Center to help them in their investigation. In the end, they successfully retrieved the little feline from a residential area in D.C. and had her safely returned to WHS.
"I couldn't be more pleased with the Metropolitan Police Department. They took this case seriously for what it was, a theft and a criminal act. We can rest easy knowing that Callista will continue to get the care she needs as she awaits adoption into a responsible and loving home. And our community can rest assured that all animals in our care are precious members of our family, regardless of size, species, or age - and we will do everything possible to protect them," said Lisa LaFontaine, president and CEO of WHS. (dcist.com)
Callista the 8-week-old kitten was stolen from WHS on May 26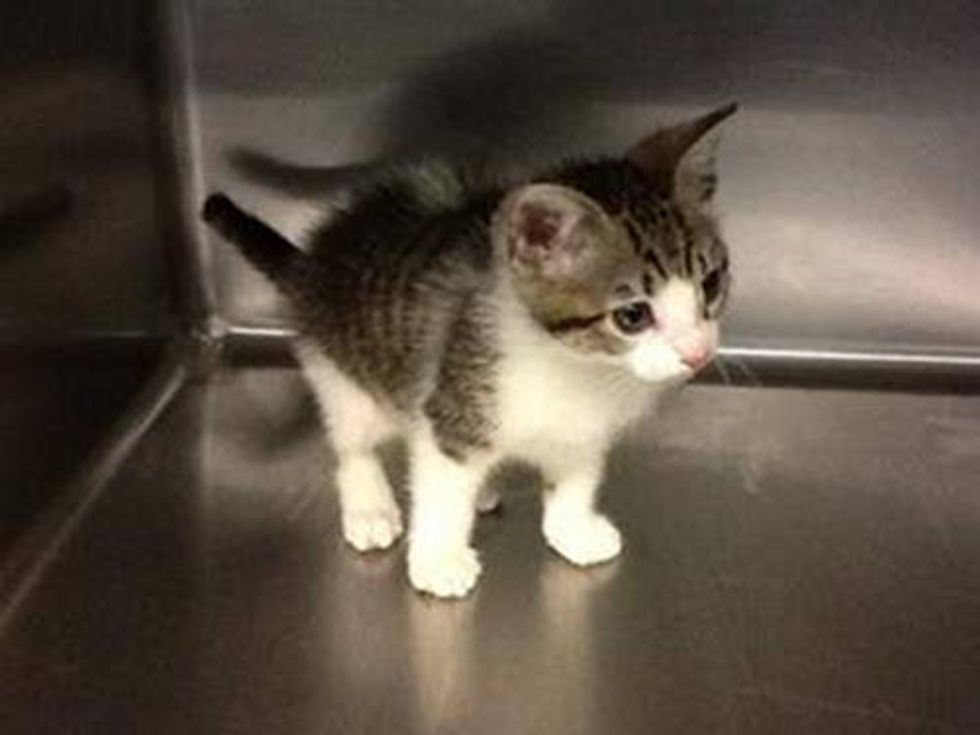 D.C. Police found Callista in a residential area and had her safely returned to the shelter.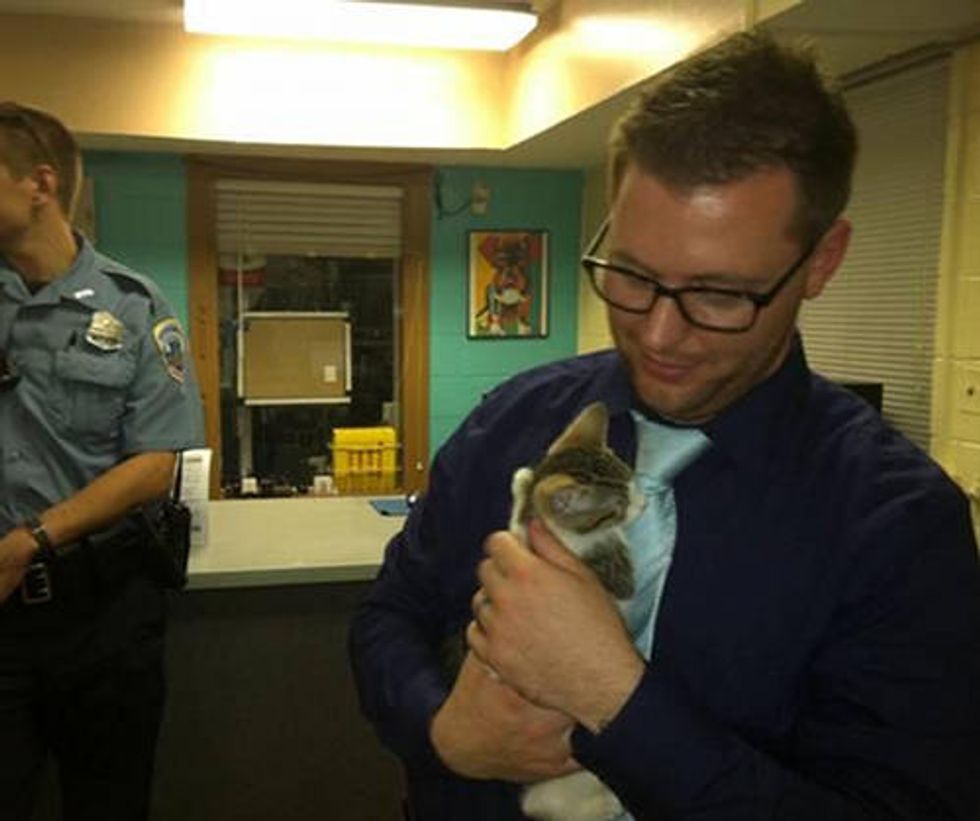 Detective who was working on the case is holding Callista
Photos courtesy of Washington Humane Society. Follow them on Facebook.