A family gave a little stray some food and water, and the next day, they found him waiting outside by the door.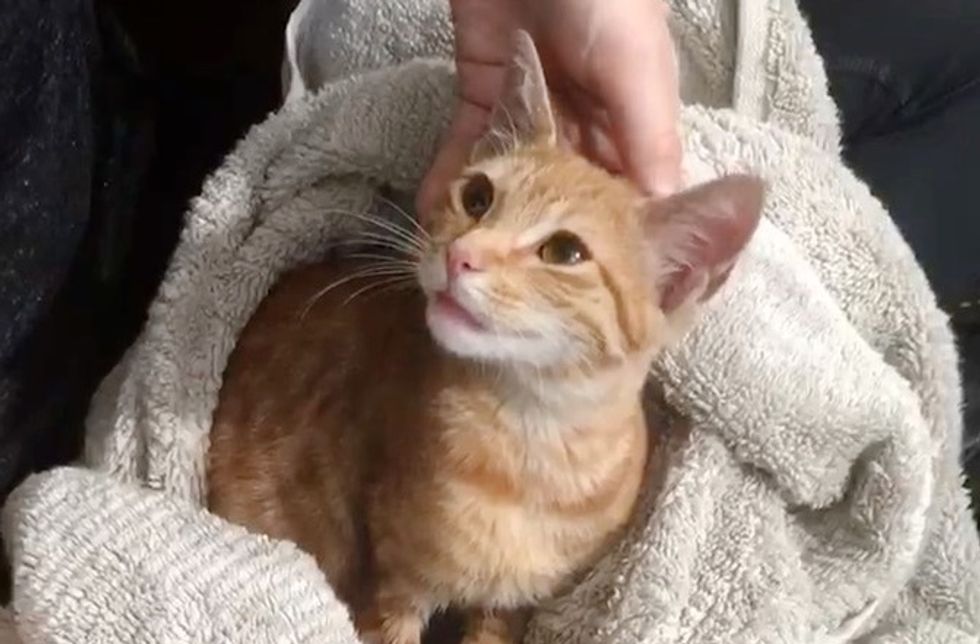 Flatbush Cats, NYC Kitten Foster
Early this month, Ariana from Brooklyn, New York was coming home with her mother from a store when they spotted a pair of eyes under a car. "As I walked towards the house, I noticed a small ginger kitten," Ariana told Love Meow.

She happened to be carrying a bag of cat food that they had just purchased. "I started to shake the bag and call the kitten."
The little feline immediately responded — he emerged from under the vehicle and came running towards the mother and daughter. After a quick sniff of the dry food, he didn't seem too impressed.
Ariana's mother went inside to fetch a can of soft food, and it worked.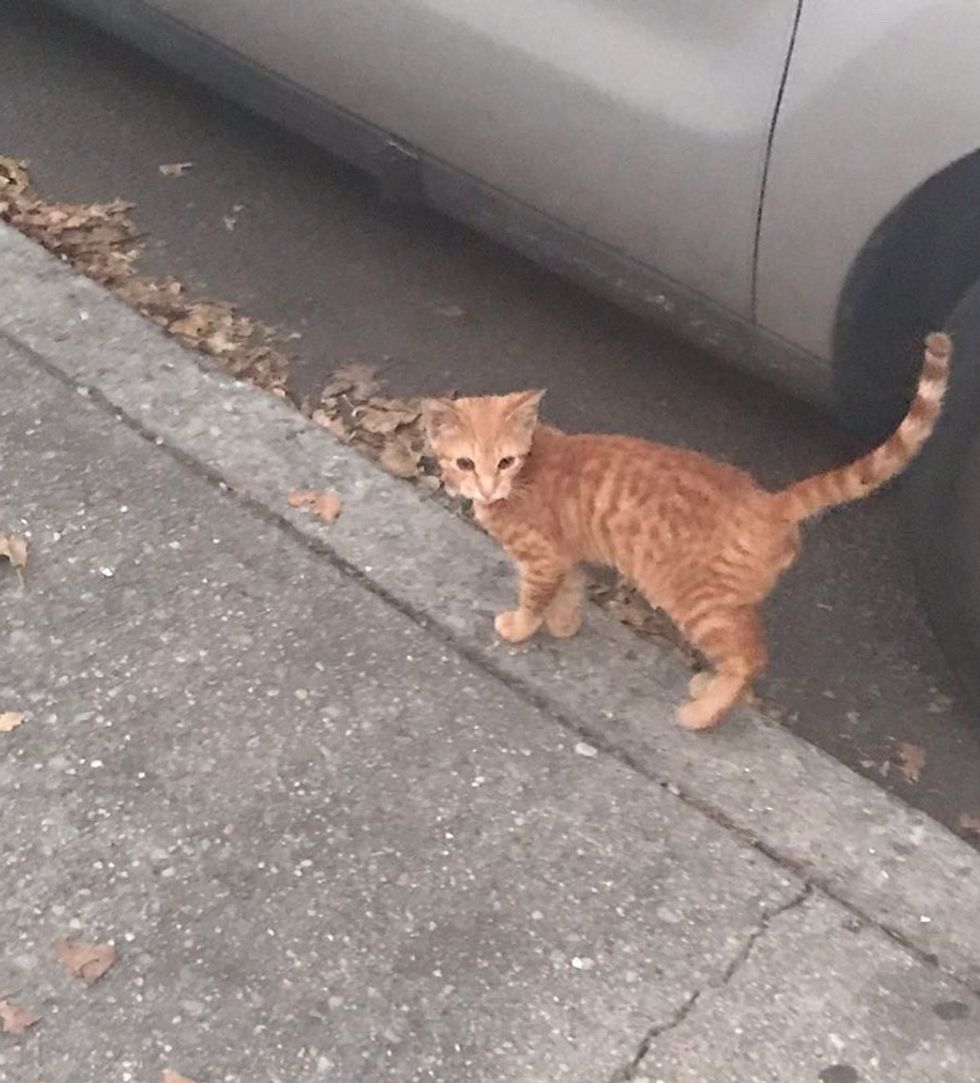 Ariana
"We popped the lid open, which got the kitten's attention. He followed us back to the house where we placed the soft food outside," Ariana said.
"The kitten was so eager to eat it, that in his haste to gobble it down, he got some of it on his head. It didn't matter—the kitten was all purrs as he wolfed down the can of cat food."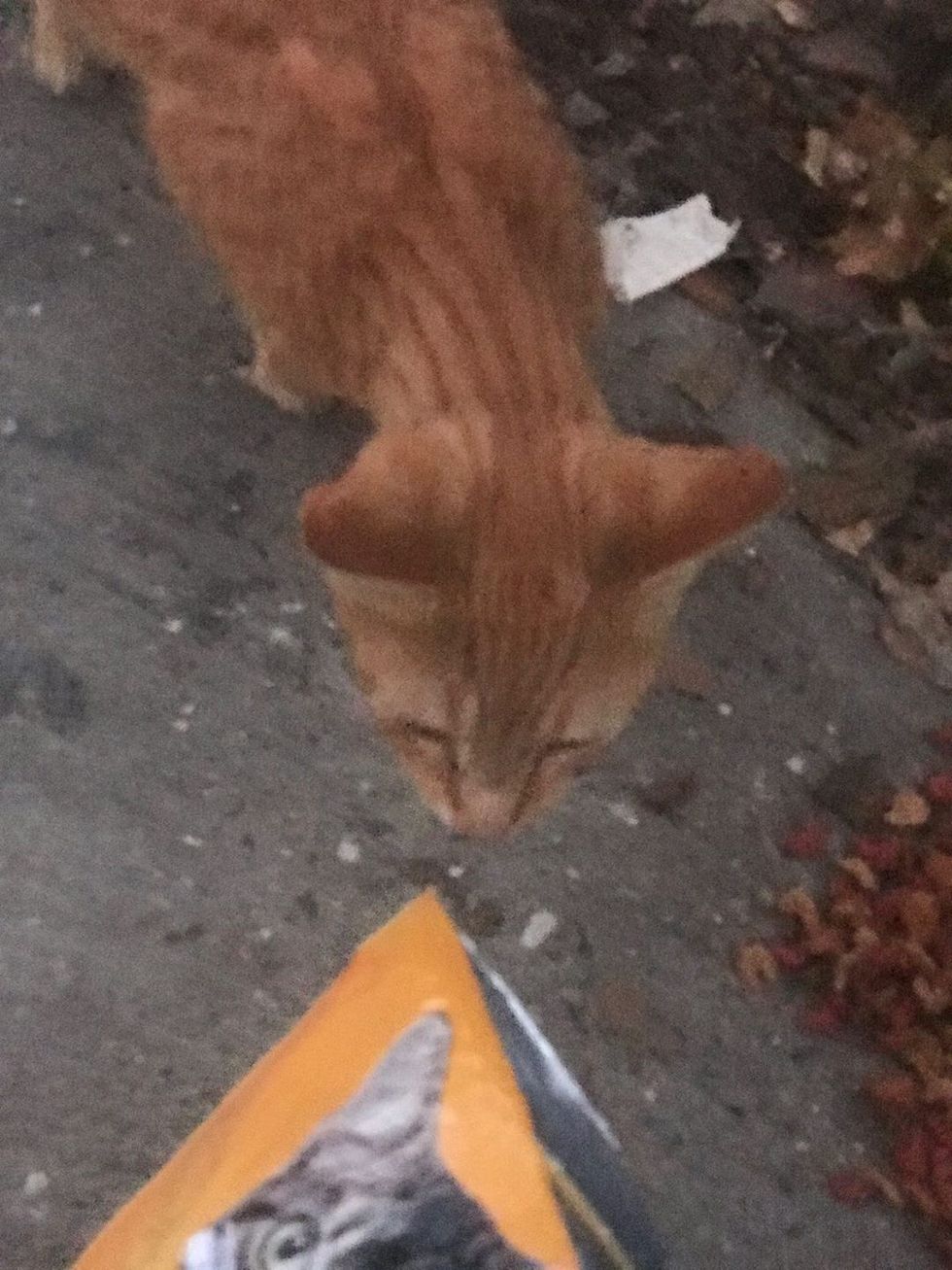 Ariana
He snuggled up to Ariana and purred up a storm as if to thank her for the meal. When she walked upstairs and onto the porch, he followed along.

"I sat outside on the front porch with him for a while. It was then that I began to realize how cuddly he truly was. He was winding in between my legs and he rubbed up against me as he mewed."
The tabby was hungry for attention and continued to meow while reaching for Ariana's lap with his paws.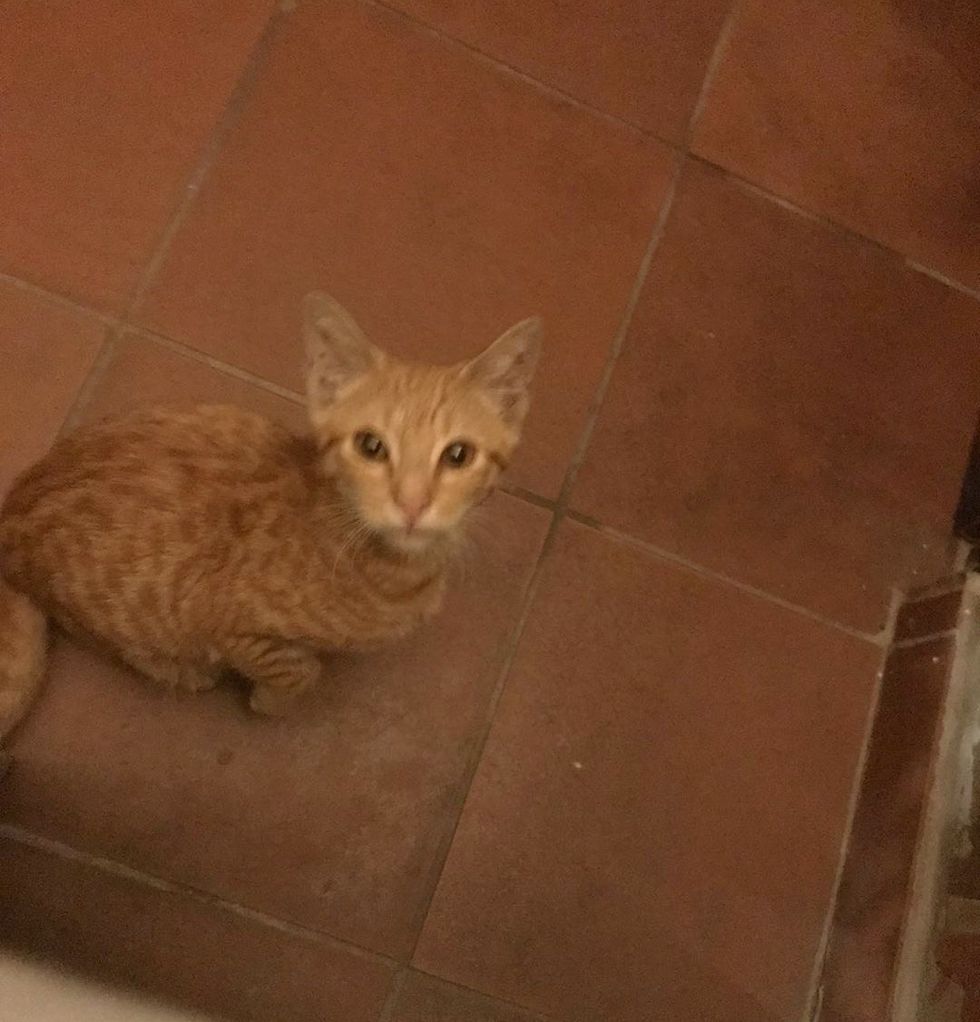 Ariana
"I picked him up and placed him in my lap. His meows were instantly replaced with purrs. I was surprised after he licked my face."
They contacted several local rescue organizations, trying to find a way to help the kitty. The next morning, Ariana woke up to her little friend waiting for her outside the door.
"My mom told me that the kitten had been looking for me. Shortly after I walked outside, there he was — meowing loudly. He followed me wherever I went."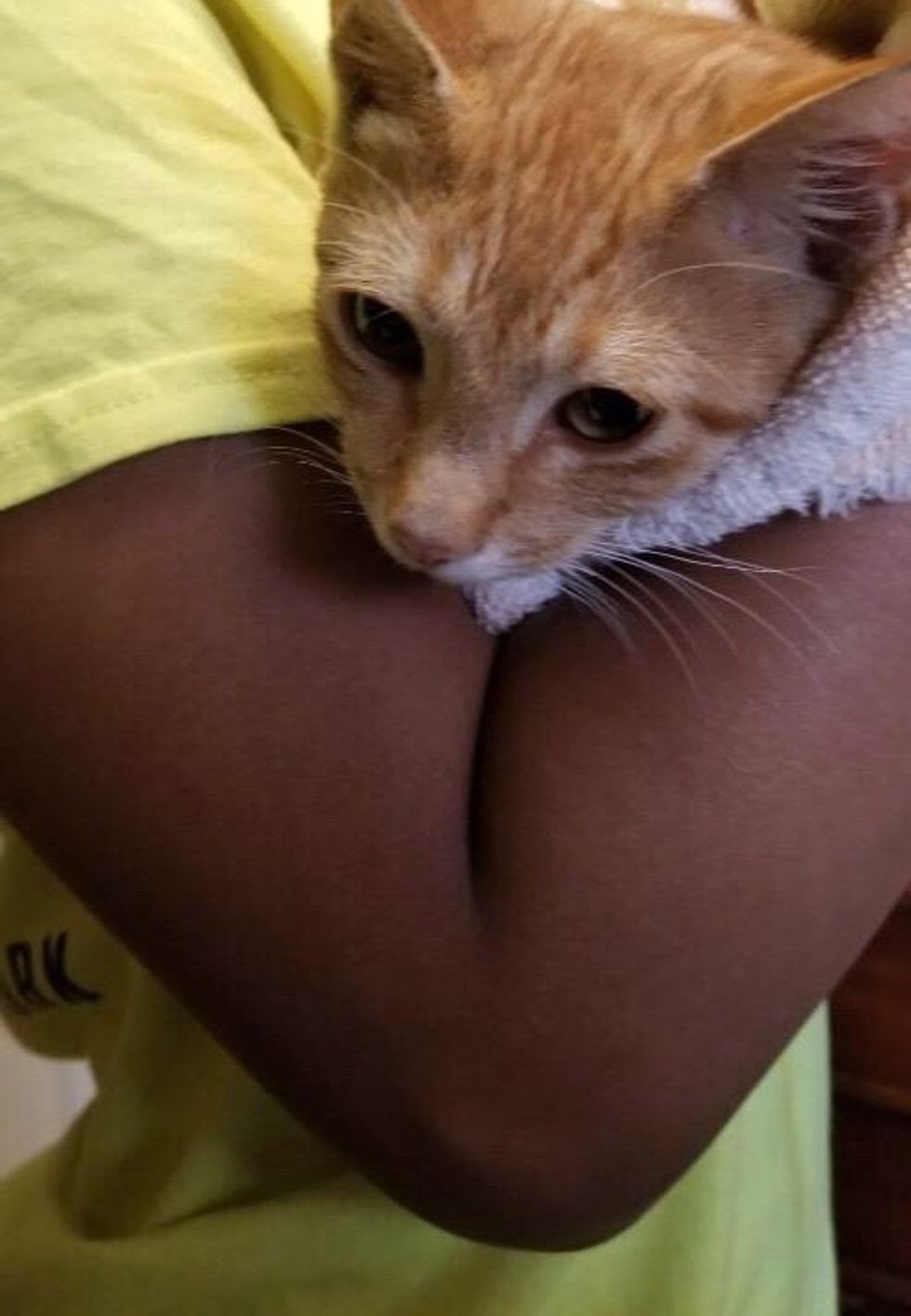 Ariana
The kitten asked for breakfast and didn't hold back when they brought him what he wanted. As it began to rain, he retreated under a car. It was getting increasingly cold outside, so Ariana tried to coax him out, and the neighbor kids came to help.

"With the help of the children, I was able to get the kitten from under the car, snuck him upstairs and into a room. Finally, he was safe!"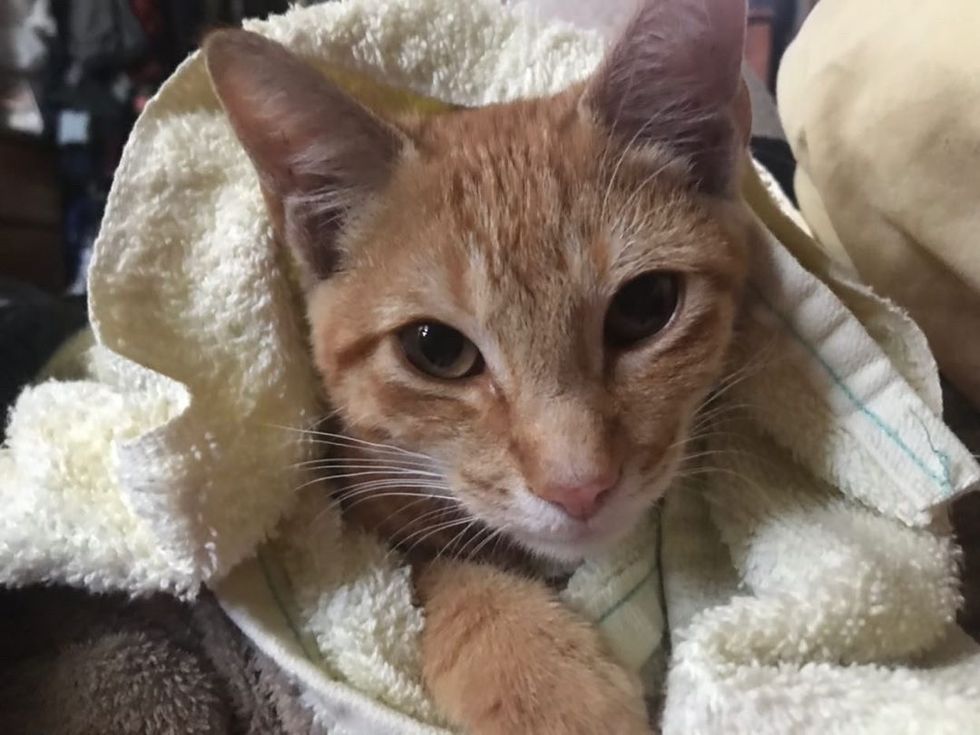 Ariana
Having three cats of her own, they have a full house. They wanted to get the little stray off the street and into a great home where he would be the center of attention.
On the same day, they got a response from Flatbush Cats, a Brooklyn-based TNR Cat Rescue. Will Zweigart, founder of Flatbush Cats, immediately began to look for a foster home for the kitten, and arrange for the medical care that he needs to thrive.

Watch the sweet kitten in this video and hear his purrs:
Hear me purr!www.youtube.com
"He is one of the sweetest, most affectionate, loving kittens I have ever met. He purred almost nonstop the entire time we had him," Ariana told Love Meow.
"He loved to be held in a purrito and to sit in my lap where he enjoyed kneading."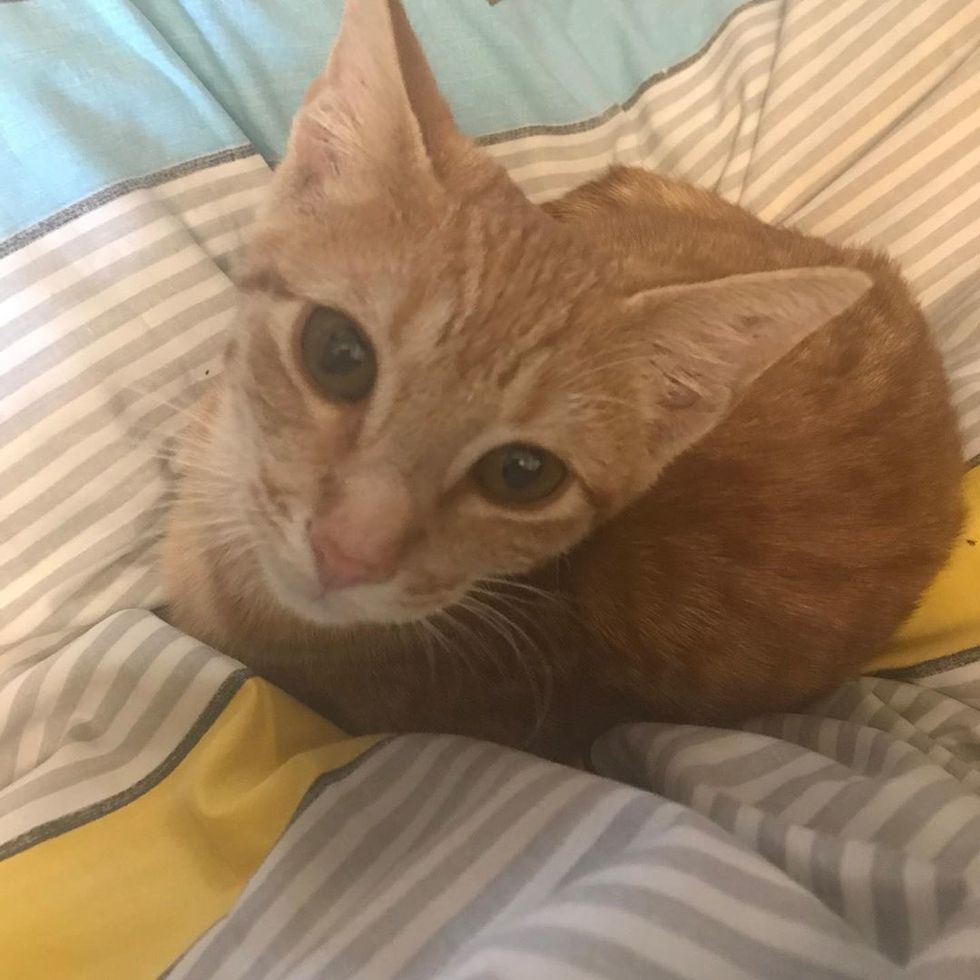 Ariana
The kitten whom they named Red, moved into his foster home a few days ago, and quickly claimed his foster mom's lap.
"He seems pretty pumped about the VIP foster upgrade with his foster mom, and will be available for adoption in a few weeks after vet checkups," Will said.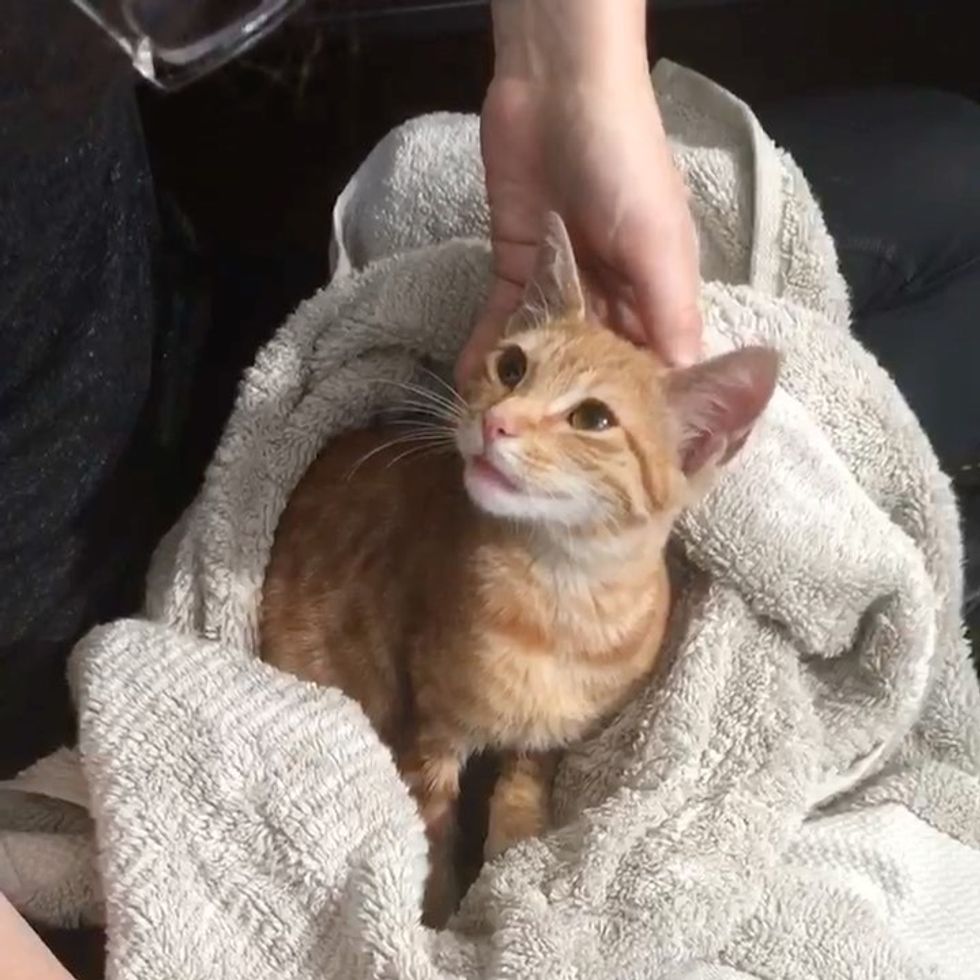 Flatbush Cats, NYC Kitten Foster
The little purr machine loves nothing more than being with his human friends. He's content when he has a warm lap to sit on and a friend to cuddle.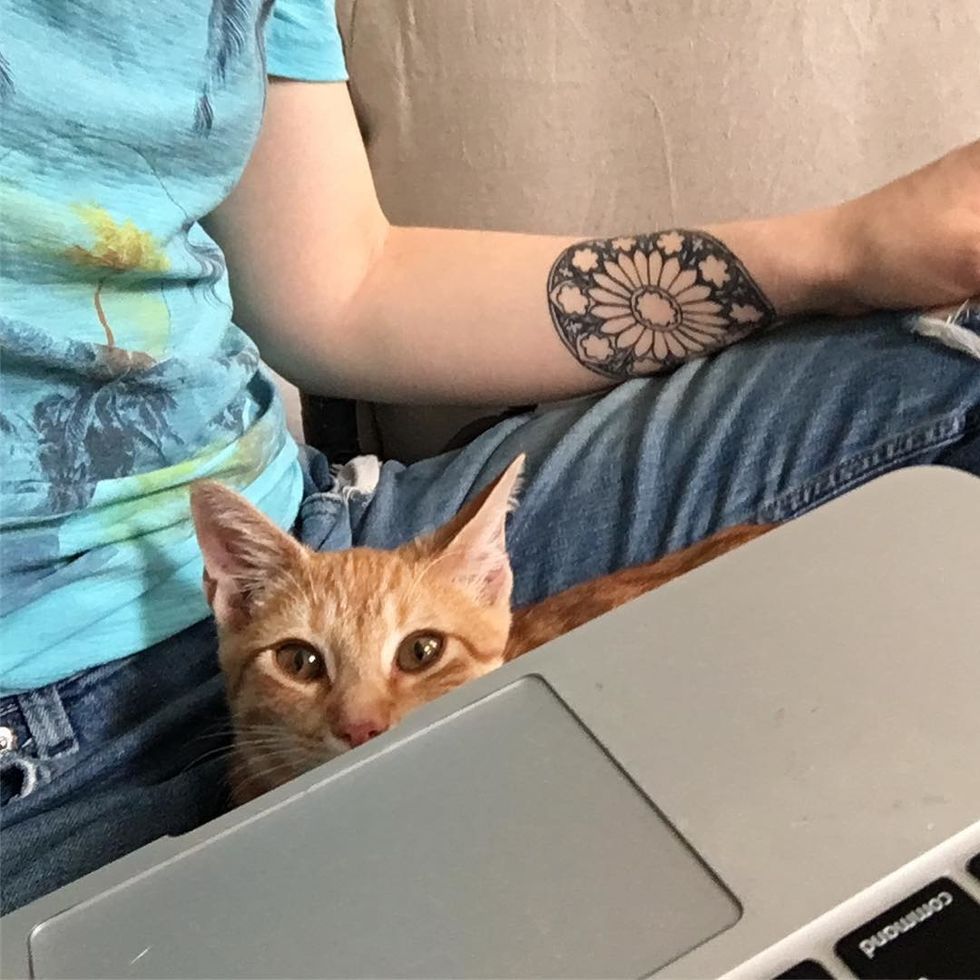 NYC Kitten Foster
Share this story with your friends. Follow updates on Red and Flatbush Cats on Instagram and Facebook, and NYC Kitten Foster on Instagram.
Related story: Stray Kitten Ran Up to a Couple, Meowing for Help — He Brought His Sister with Him