This tiny baby kitten was found blind, but rescued by a kind person who nursed him back to health and even helped him regain his vision.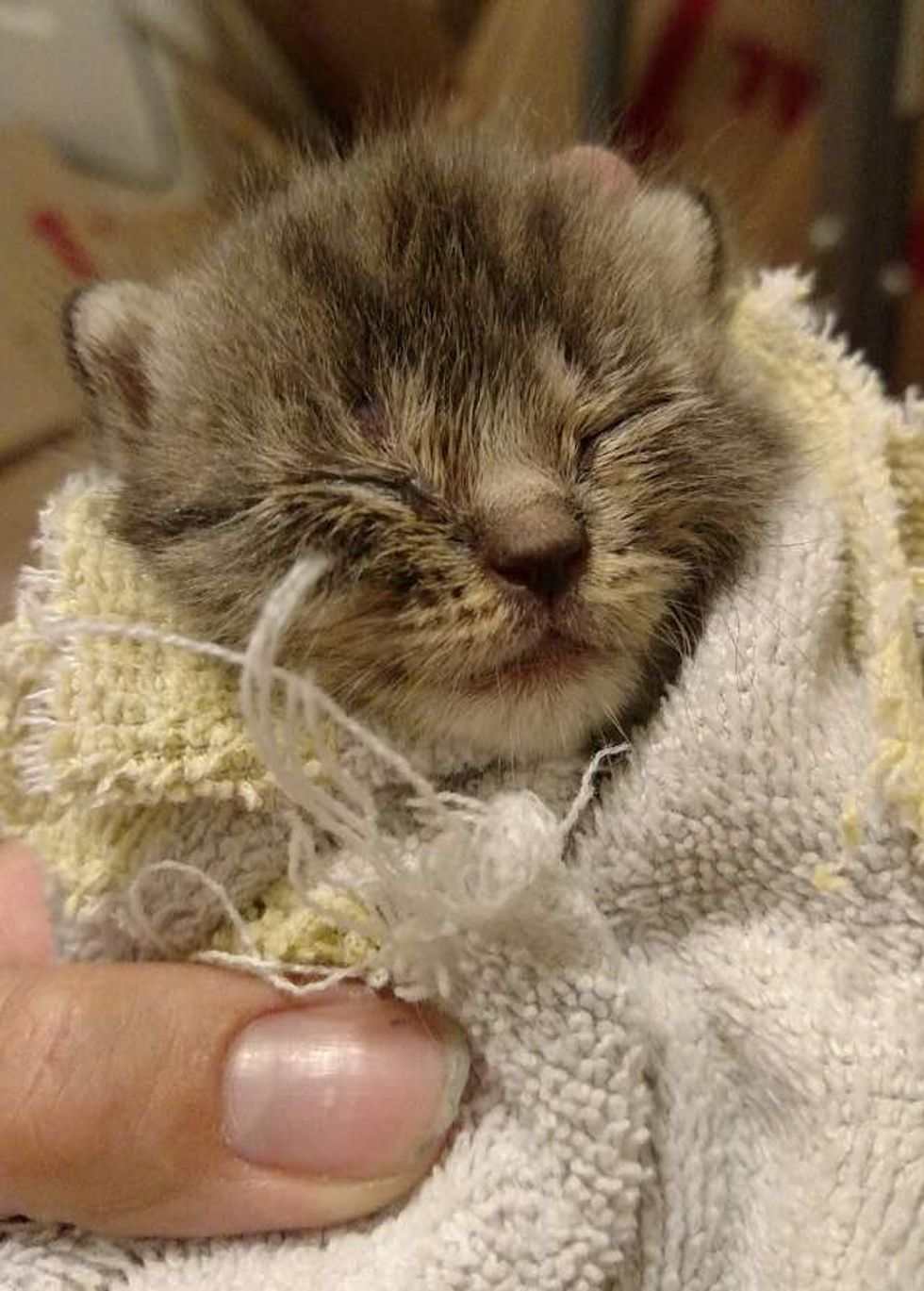 "A guy brought him into work after his mama cat abandoned him, being scared off by memorial day fireworks. She had a litter of six, left only him behind," Kat wrote via tumblr.
The kitten was two days old in rough shape. "He had horrible conjunctivitis and was extremely wheezy and raspy from an upper respiratory infection. I cleaned his eyes and treated him for the URI, both cleared up."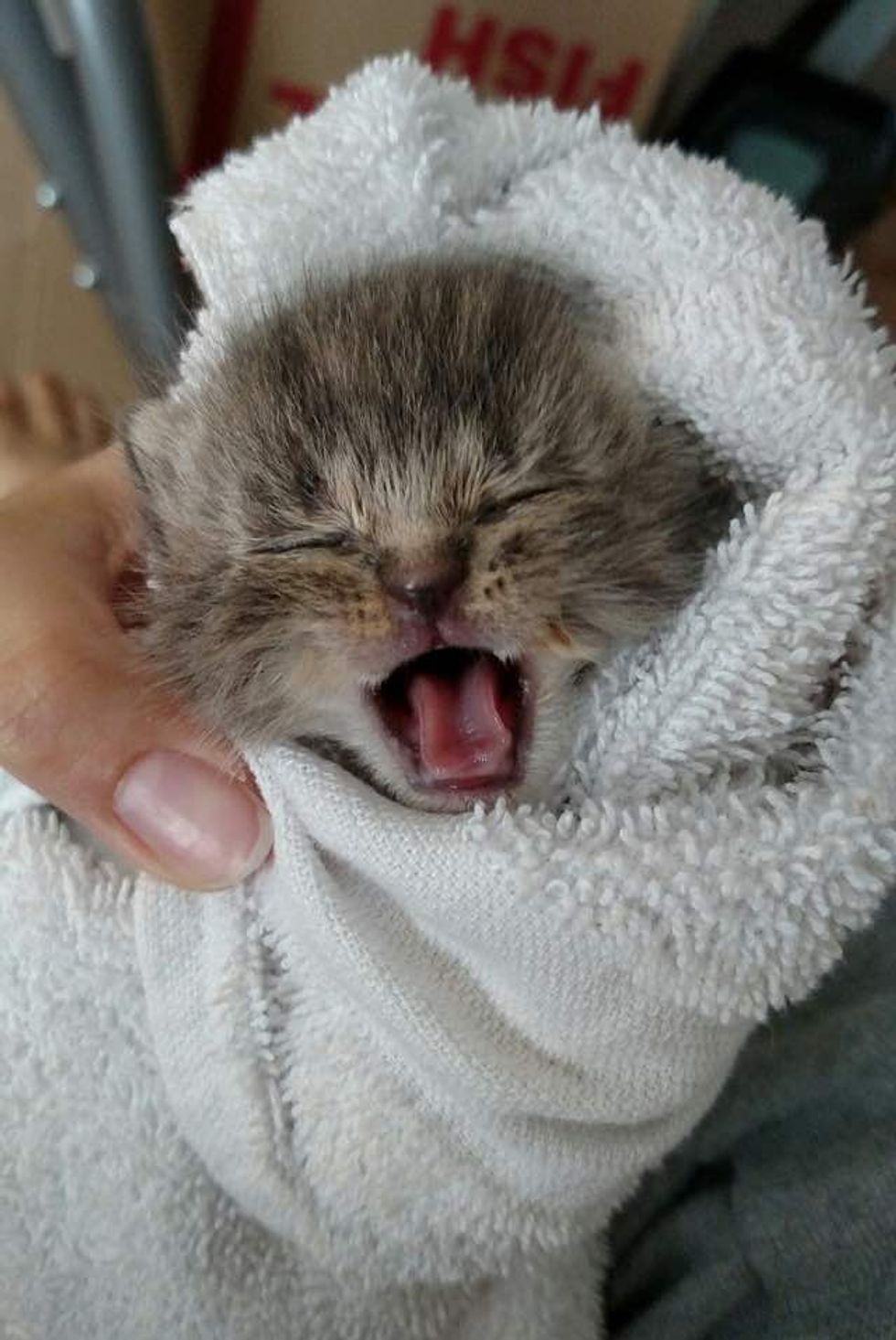 "Almost a week later he opened his eyes, his inner eyelid still pulled up and his eyes clouded over. I knew it was a possibility but this little boy wound up blind. He could have been born with the infection, and by the time I got him it was probably already too late," Kat added.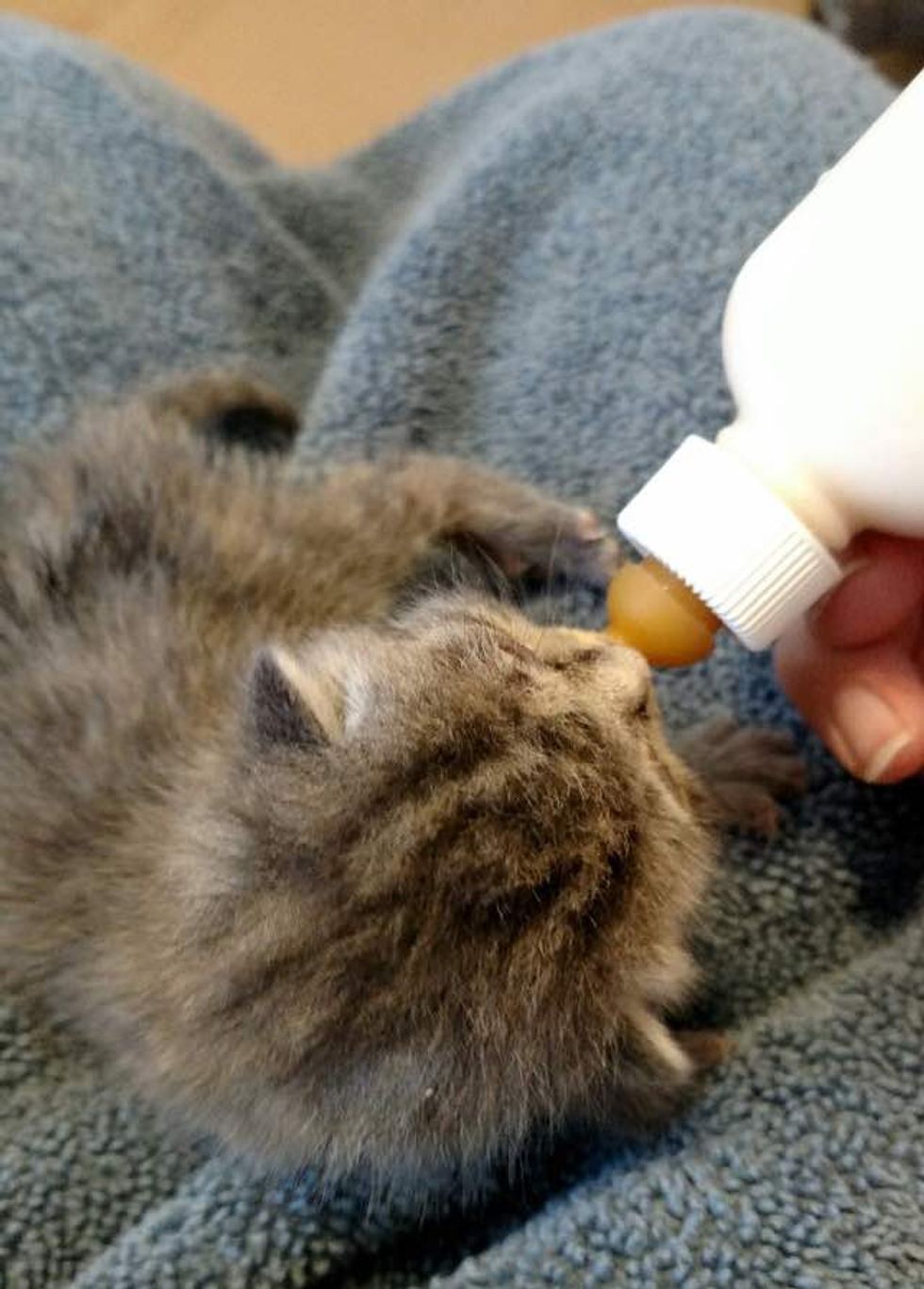 "On top of that, he is showing early symptoms of Cerebellar Hypoplasia." But the little kitty didn't let anything slow him down. "Being born with both gives him a chance to adjust to the world around him as he grows."
They named him "Catt Murdock."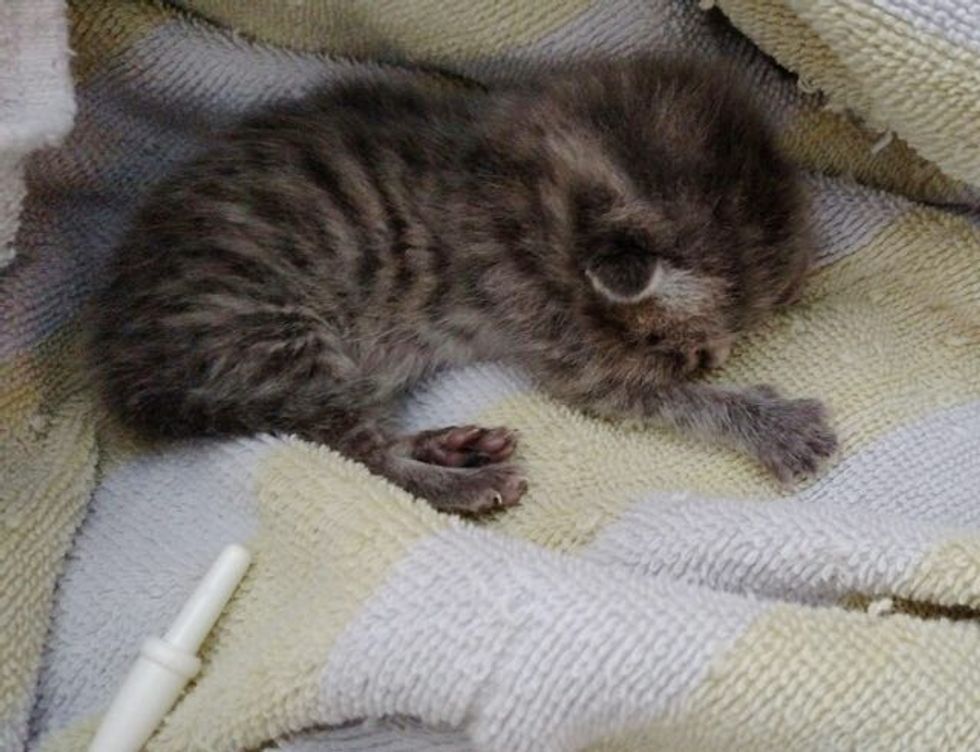 "2 ½ weeks, 9.5 ounces. Eats like a champ. Super well at replying to sounds. Still blind, still showing traits of CH. He is growing like a weed," Kat updated on her blog.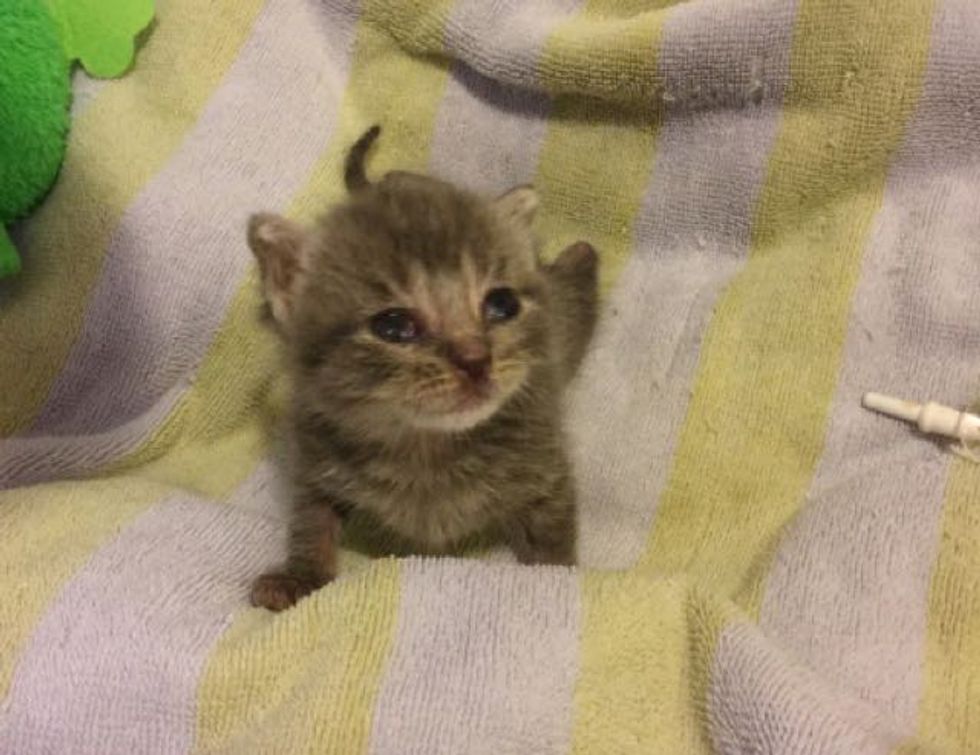 "Amazing, seeing this dude grow from two days old to this point. He's a fighter, that's for sure."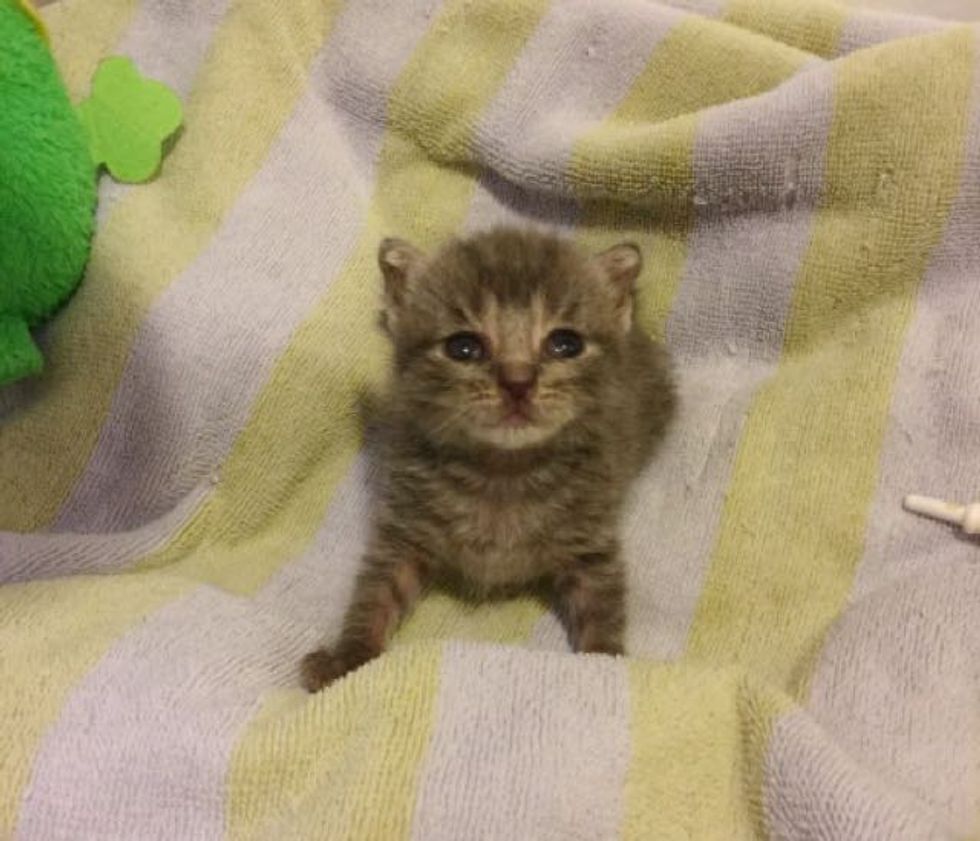 At three weeks old, his eyes began responding to light, and his demeanor had changed drastically! "He cannot recognize shapes yet but he does have partial sight now!" Kat wrote.
"This is so huge because until now his pupils were permanently dilated, and he still has scarring over his eyes BUT!!! HE CAN SEE!!!"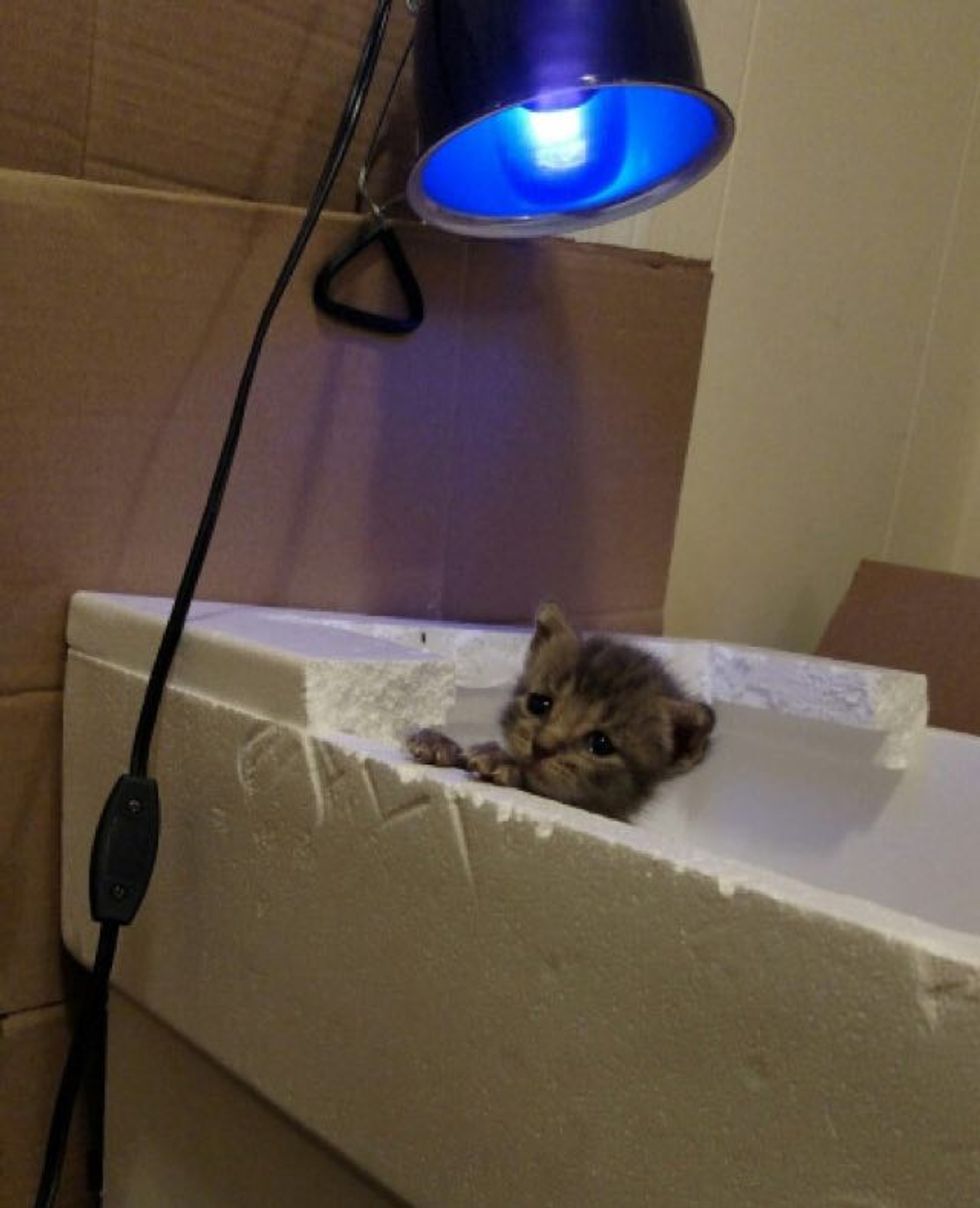 "One month!! He's pottying on his own and wants to fight everything and no longer stays still for photos."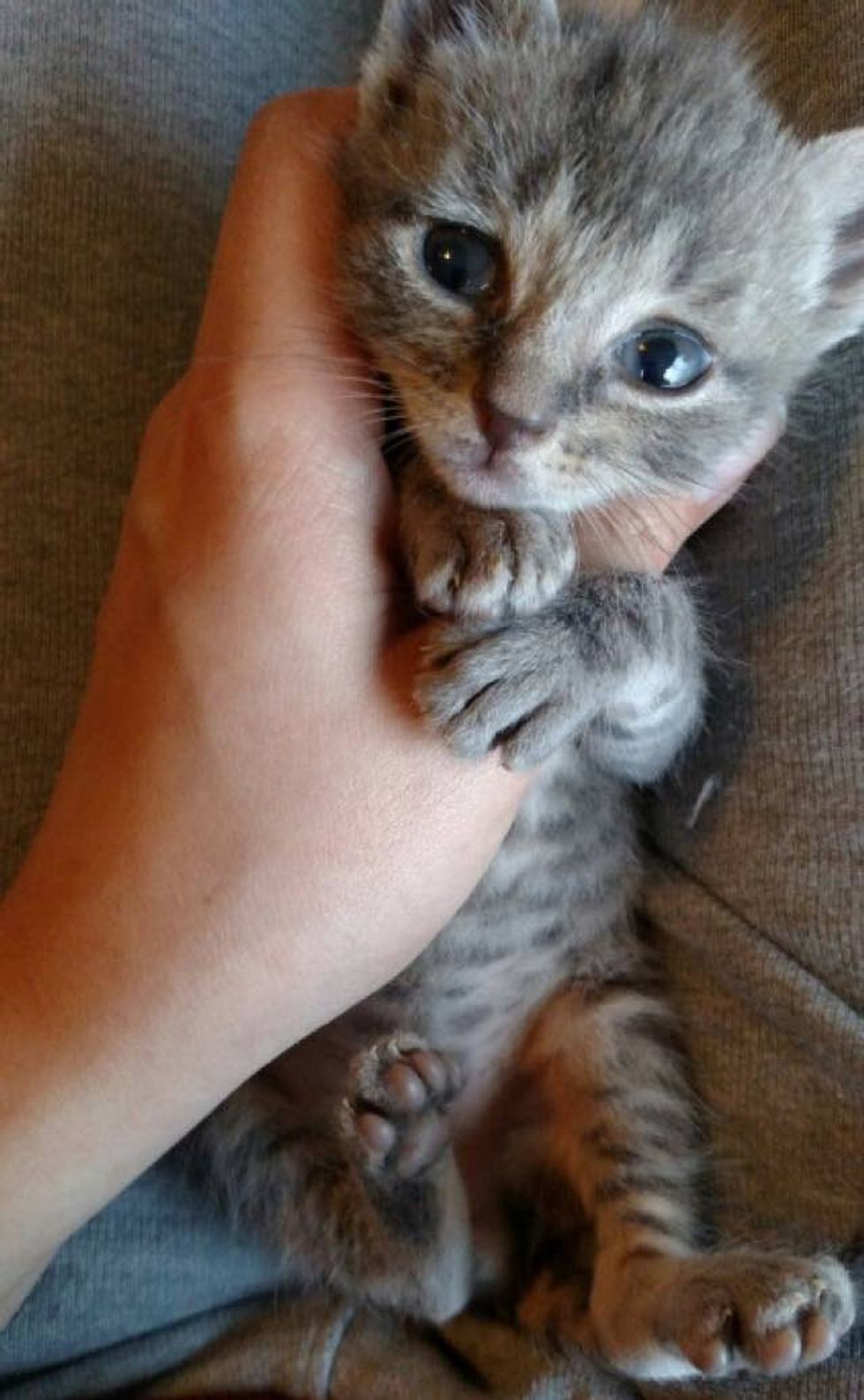 He's come a long way since the day they found him. Now he's happy and healthy!