Kitty taking up the whole bed...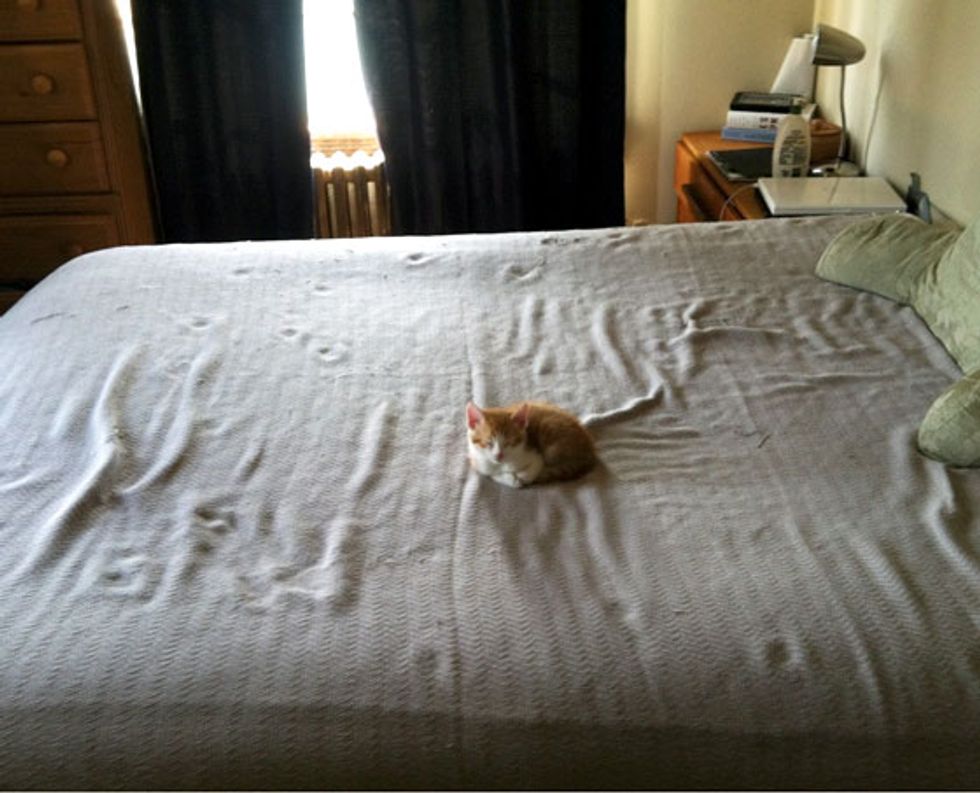 Later on this happens...
"The kitten on the bed... sleeping with his brother," said Petedog.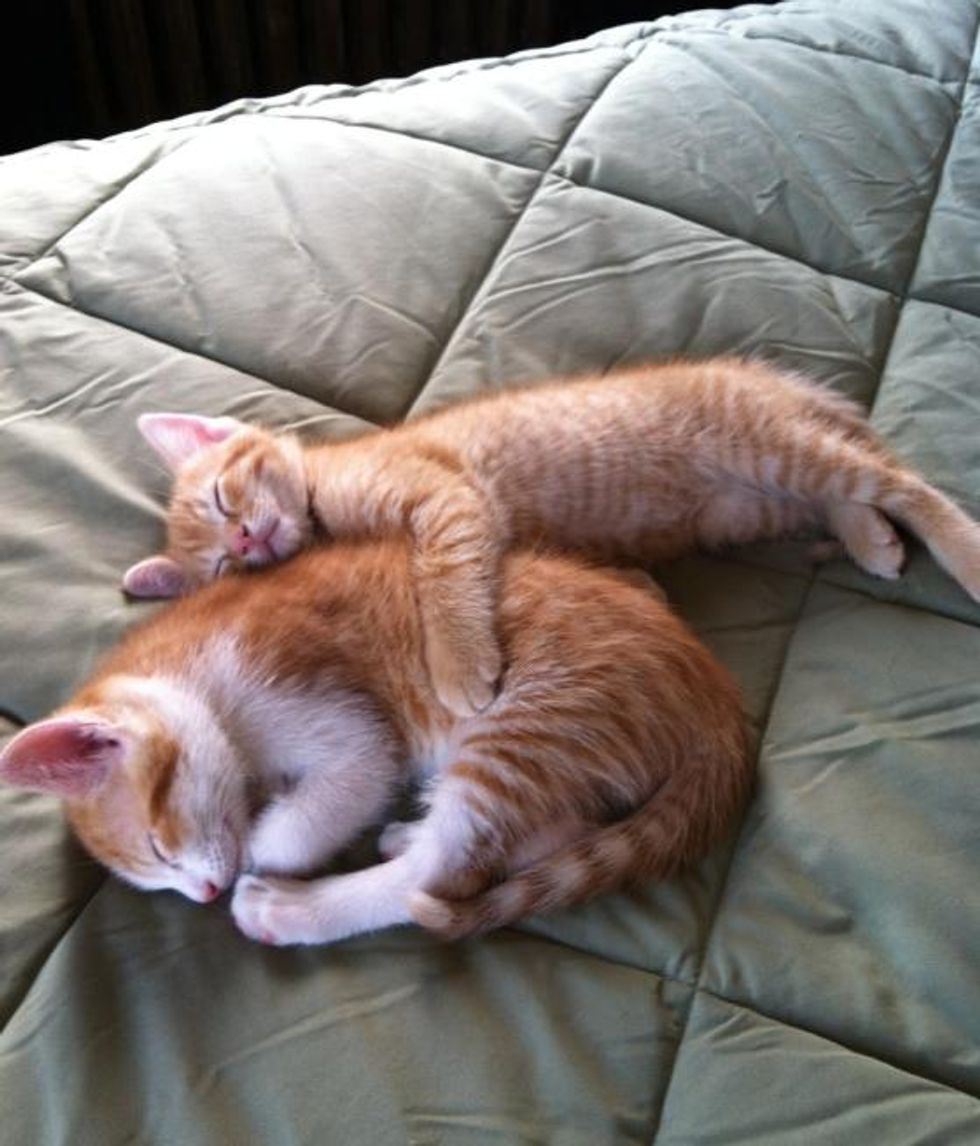 "They are 8 weeks old. The previous owner couldn't take care of them anymore, so we took them in and are now trying to find homes. We have given one away to a close friend, but we are still looking for a place for the two orange guys," said petedog.
Photos by petedog via Reddit.