Larry the cat carries a huge responsibility as the 'chief mouser' at the office of the Prime Minister. "Downing Street staff wanted to find a cat that was a good hunter and who fitted in with the busy Number 10 lifestyle," reported Storify.
Out of several shortlisted feline candidates, Larry was recommended as the best match. "When Downing St staff met him they knew he was the right choice."
Larry was found roaming the capital as a stray cat and rescued in early January 2011. He wasn't microchipped or wearing a tag, so Battersea staff couldn't trace his history but assumed that he had been "living rough for some time."
"After arriving in an animal ambulance from Battersea Dogs and Cats Home on 15 February 2011, Larry soon got settled in. He's allowed to roam freely around most of the house and has full access to the garden," Storify reported.
In February 2012, to celebrate a year in post, a tea party was held in his honor.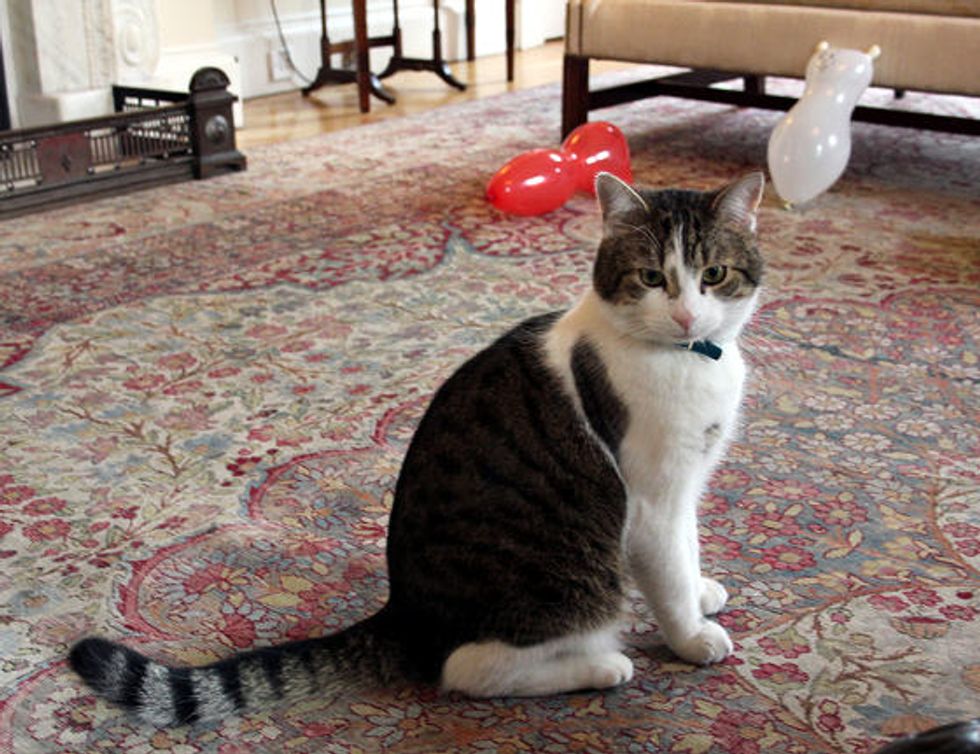 After the tea party, Larry curled up with his favorite toys.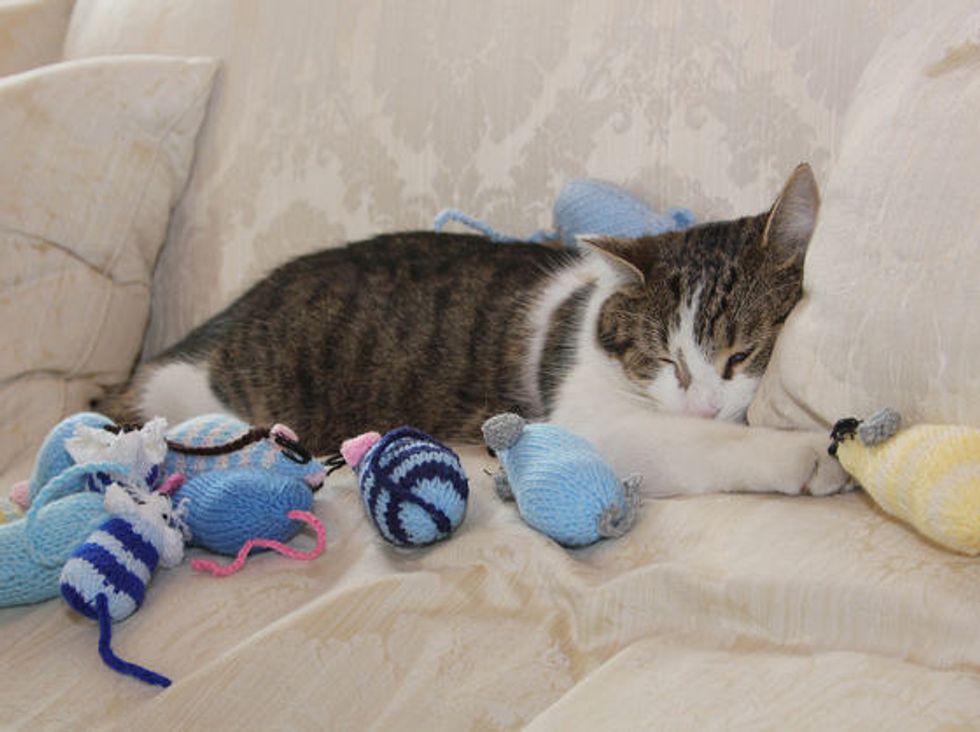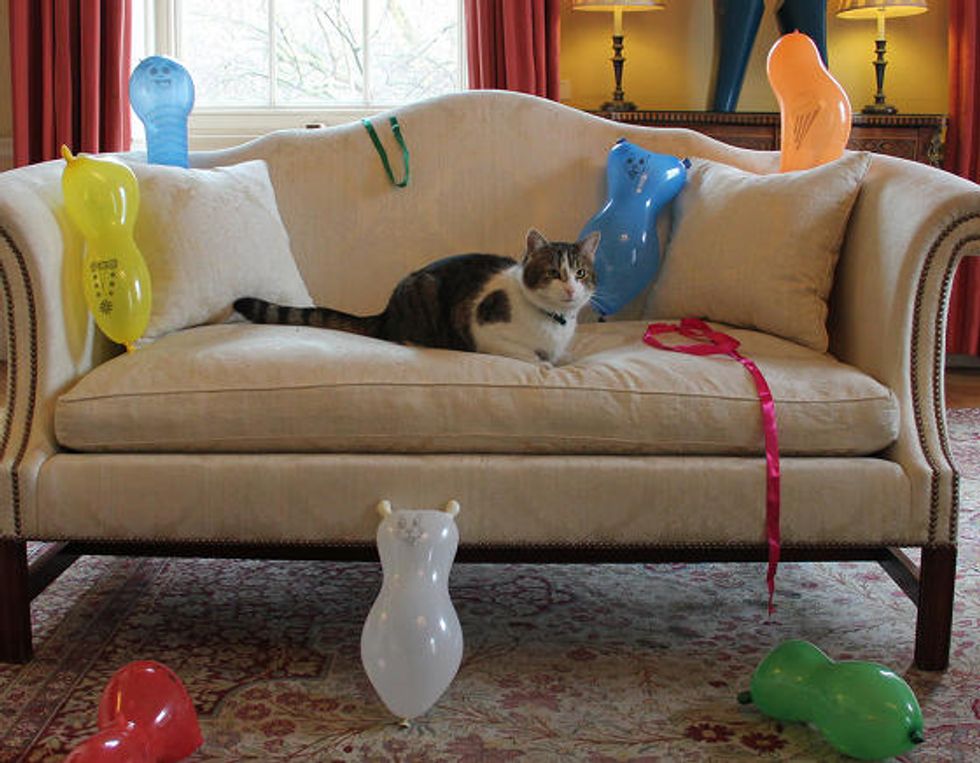 Larry runs the office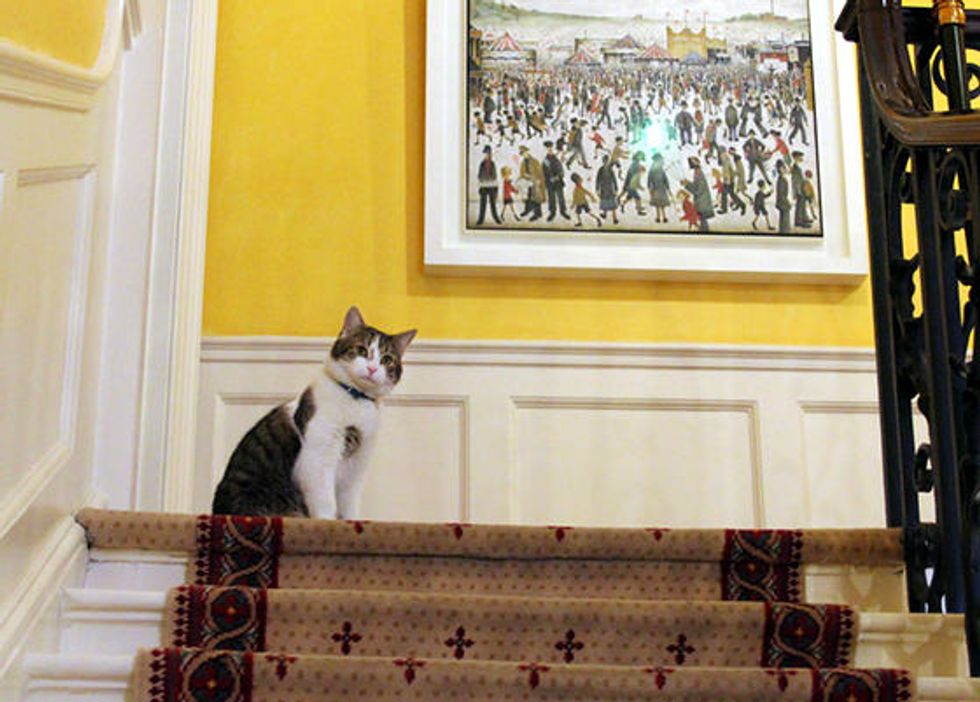 Larry has been Chief Mouser at Downing St for a year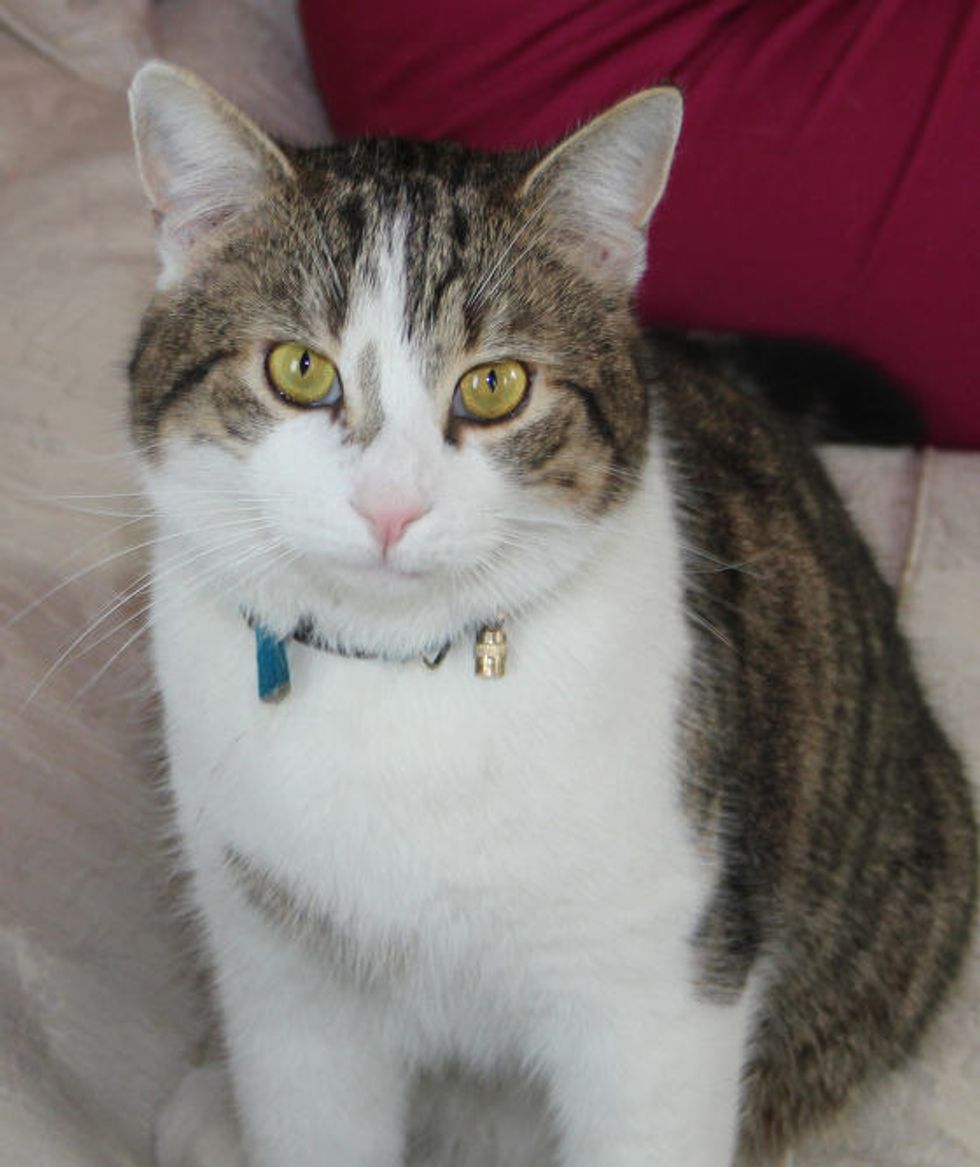 Source: Storify.