Linus is one of the four kittens that were found at a garage sale, but got a second chance at life thanks to the rescue efforts from Kate and Anje, and Kimberly who keeps the fuzzy little ones happy and well fed every single day at her foster care.
Linus has a way to melt people's hearts and it works every time. The look on his face constantly demands love. Even Kimberly's house cats can't resist this furry little brother from a different mother.
Linus weighing in. He has gotten bigger.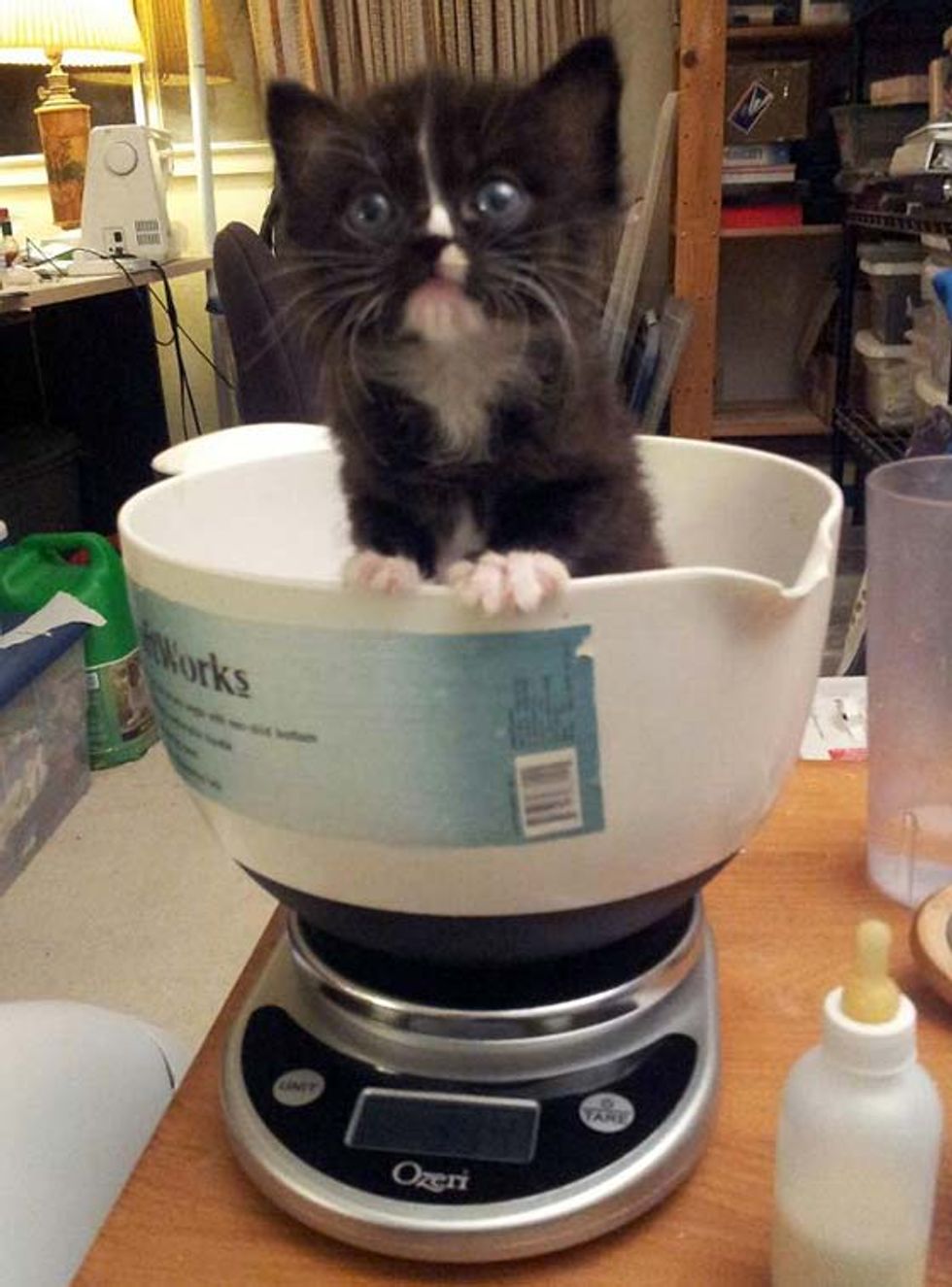 Tiny little one in his teeny kitten bed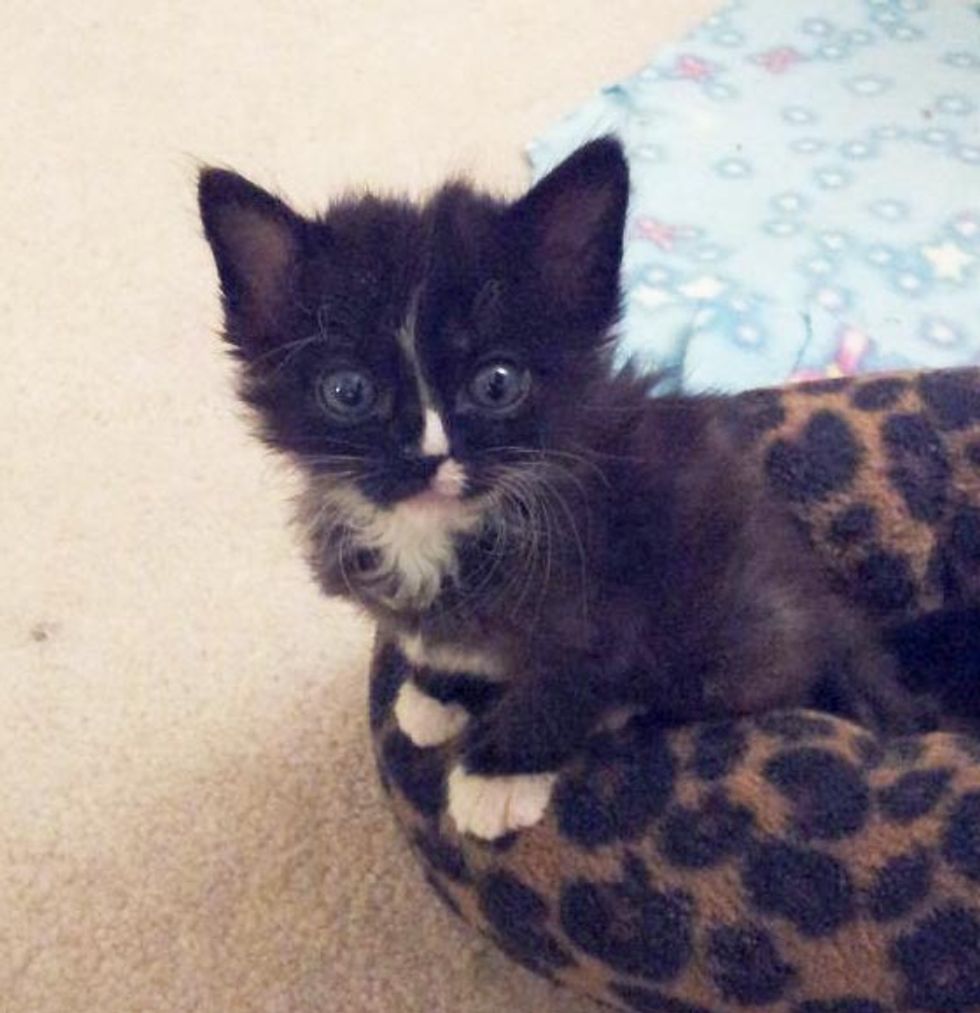 He snugged himself in a perfectly sized bed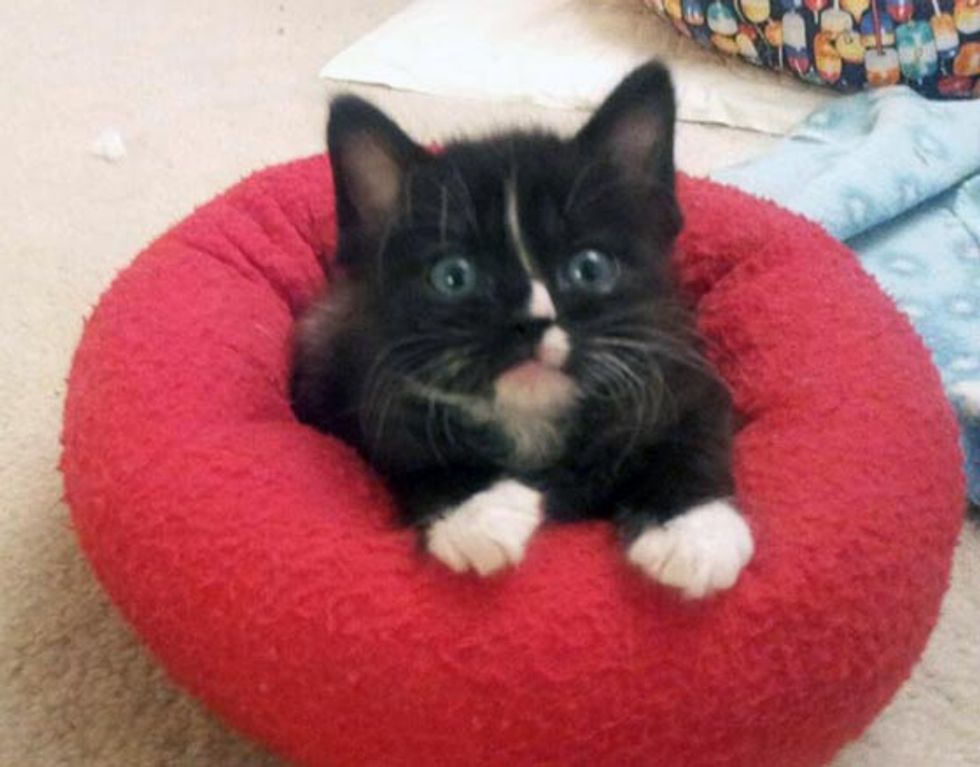 You can see the mischief in his eyes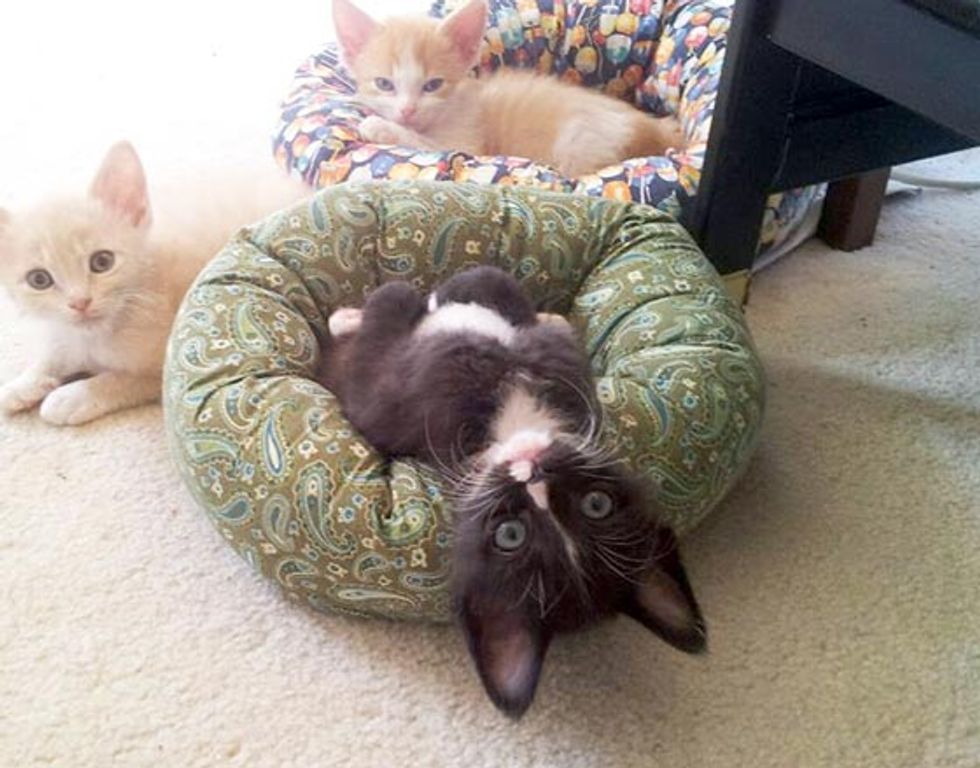 Rosie, another tuxedo, has Linus captive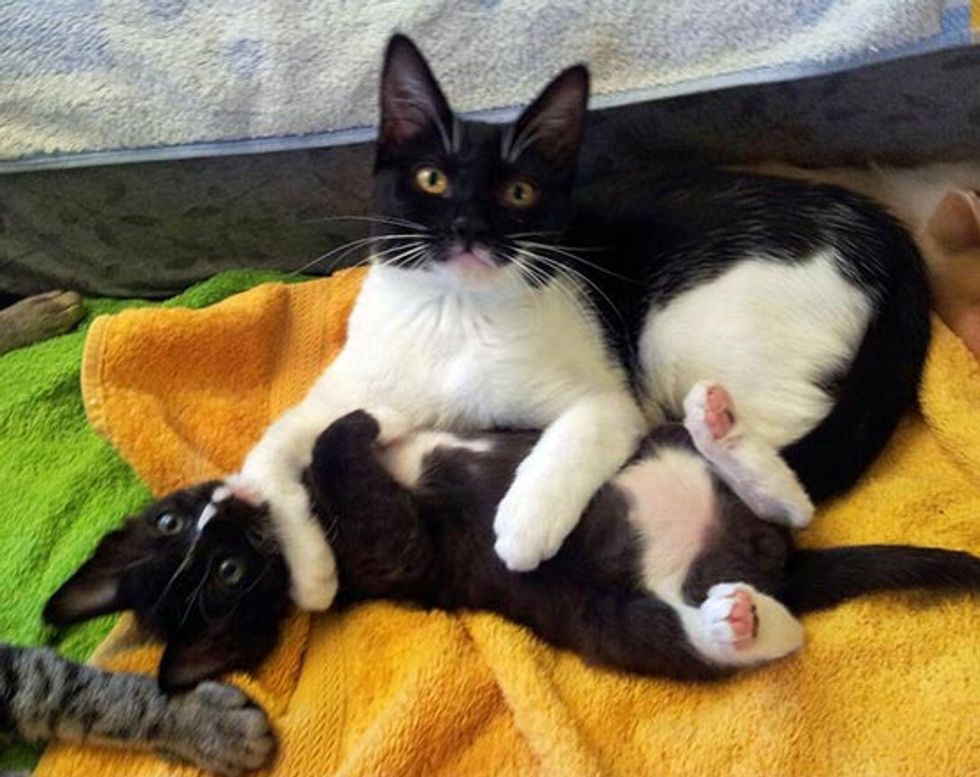 Linus is very loved by all the humans and cats, including his look-alike Harley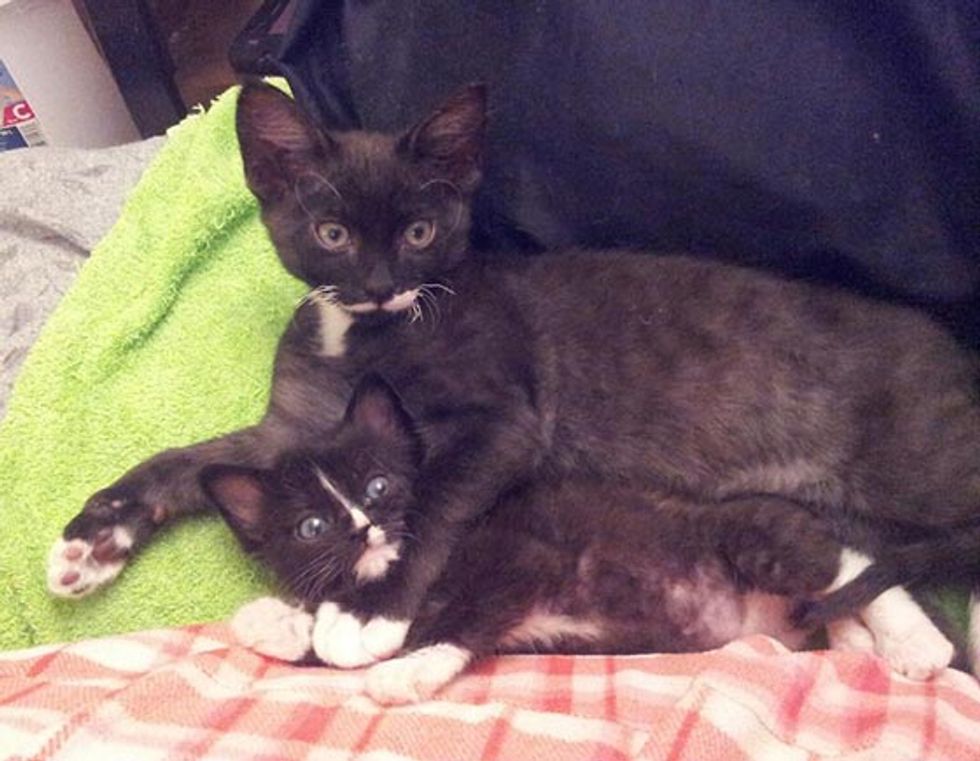 Their story via Kimberly's Kittens blog. Photos courtesy of ©Kimberly Jennery.