This litter of 7 very playful and demanding kitties were brought into Annex Cat Rescue (Canada) and put in foster care. While they were at the foster home, they totally took over. The bed in the bedroom became their own nestling place.
Thanks to Annex Cat Rescue, all 7 of them have found their forever loving homes. "Affectionately known as the Anne of Green Gables kittens. Anne, Avonlea, Cordelia, Diana, Gilbert, Matthew, and Prince Edward are all adopted into their forever homes as of November 2011."
They took over the bed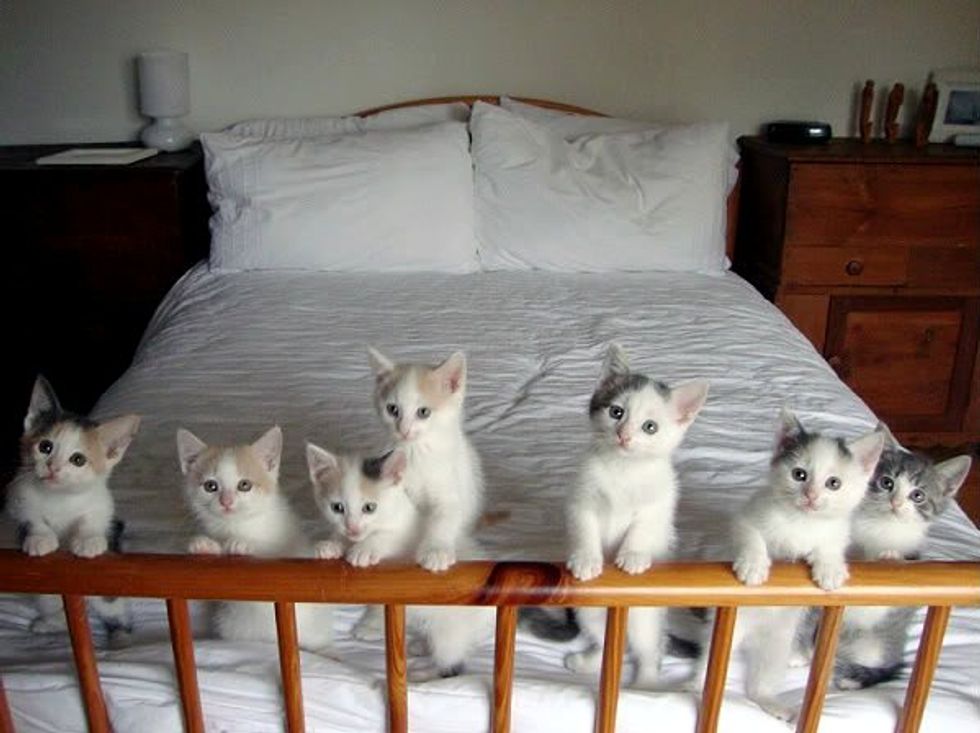 Precious little ones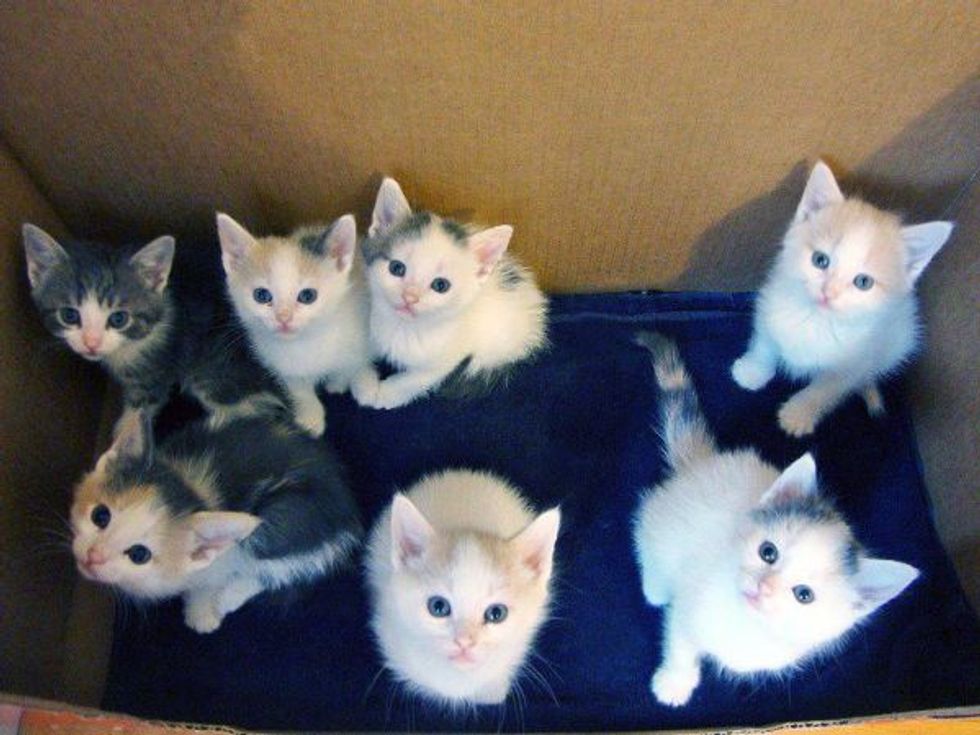 Photos courtesy of Annex Cat Rescue (flickr).