Meet Faye the cat!
When she came to the shelter, she weighed a whopping 24 pounds. The kitty needed a family to help her slim down.
A little girl came to the shelter with her mother and promised to make that happen for the sweet tabby girl.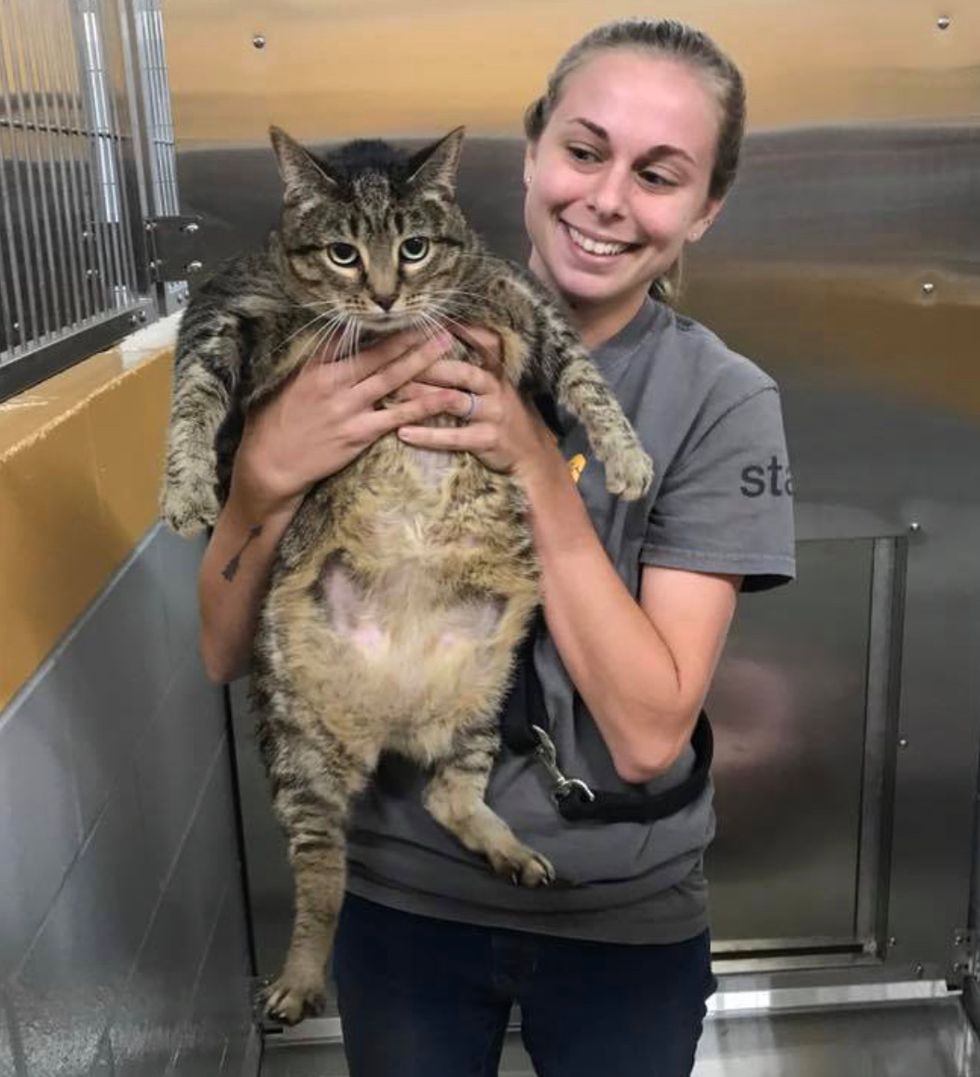 The Jacksonville Humane Society
Faye was brought into The Jacksonville Humane Society in Jacksonville, Florida after her former family could no longer care for her. The 24 pounder needed a home to help her shed the pounds and reach her goal weight at a slow and steady pace with help from their veterinarian.
"Faye loves attention and likes when you scratch right above her nubby tail," the rescue said.
She is friendly and very affectionate. Despite her size, she loves to play with toys and laser pointers. She needs a friend who can play with her regularly and help her get back in shape.
The shelter hoped that the right family would come along.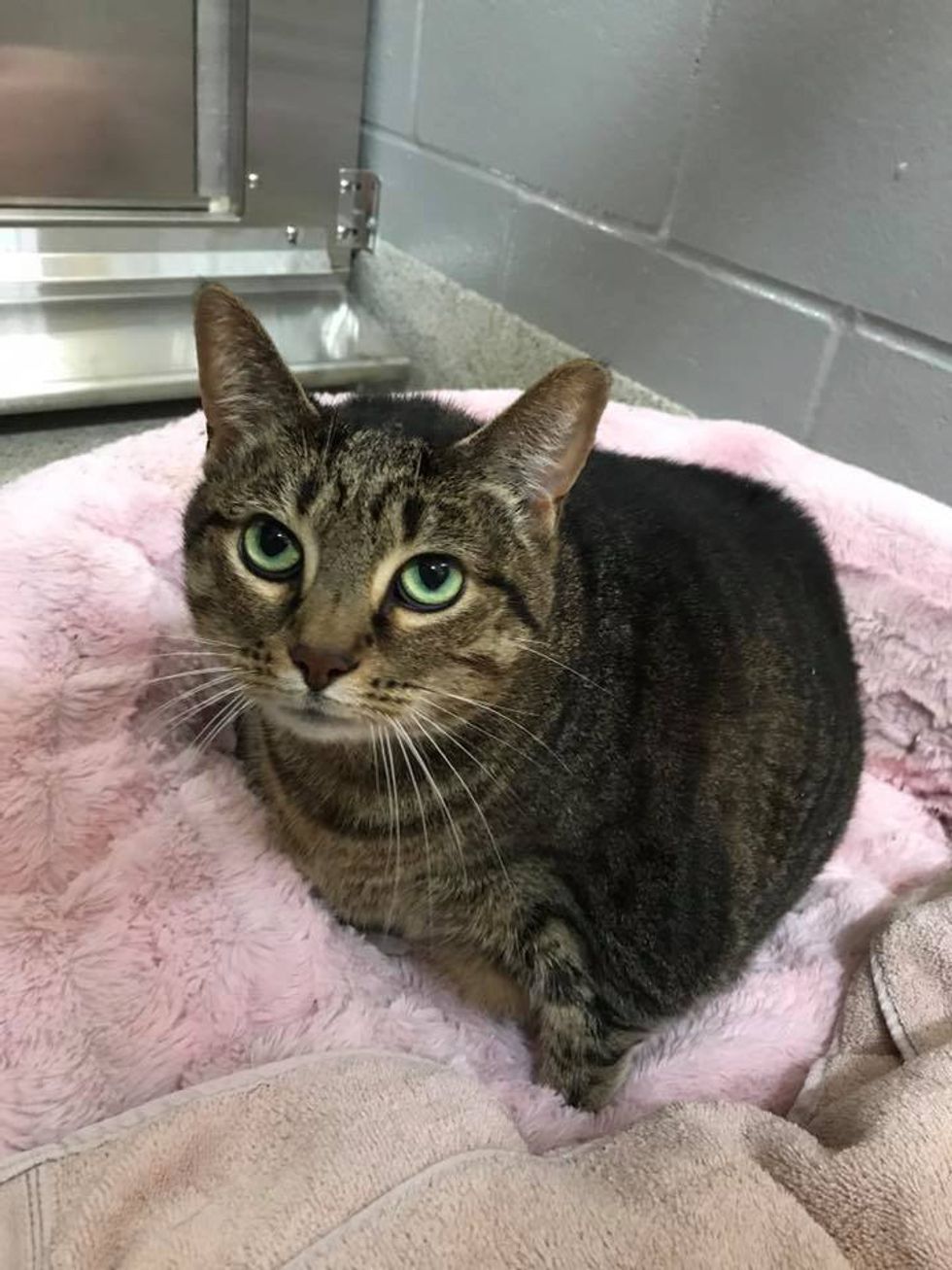 The Jacksonville Humane Society
They posted her story on Facebook and a couple days later, a little girl and her mother came to the shelter in the morning, hoping to meet Faye. "(They) drove two hours to adopt this very special kitty. Faye's new mom was first in line when the door was opened," the shelter added.
The sweet tabby was a bit shy at first.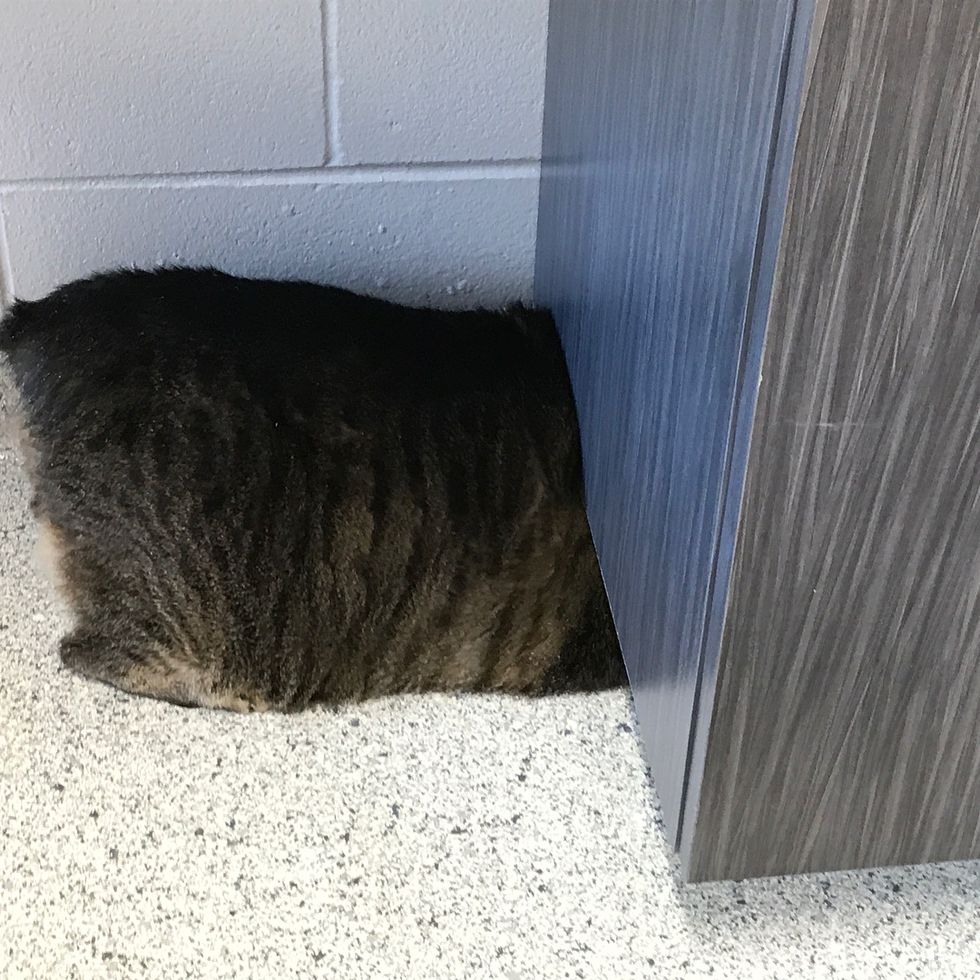 The Jacksonville Humane Society
But the little girl came up to her and sat beside her to reassure Faye that everything would be all right.
The two friends connected instantly, and Faye claimed the little girl as her human sister for life.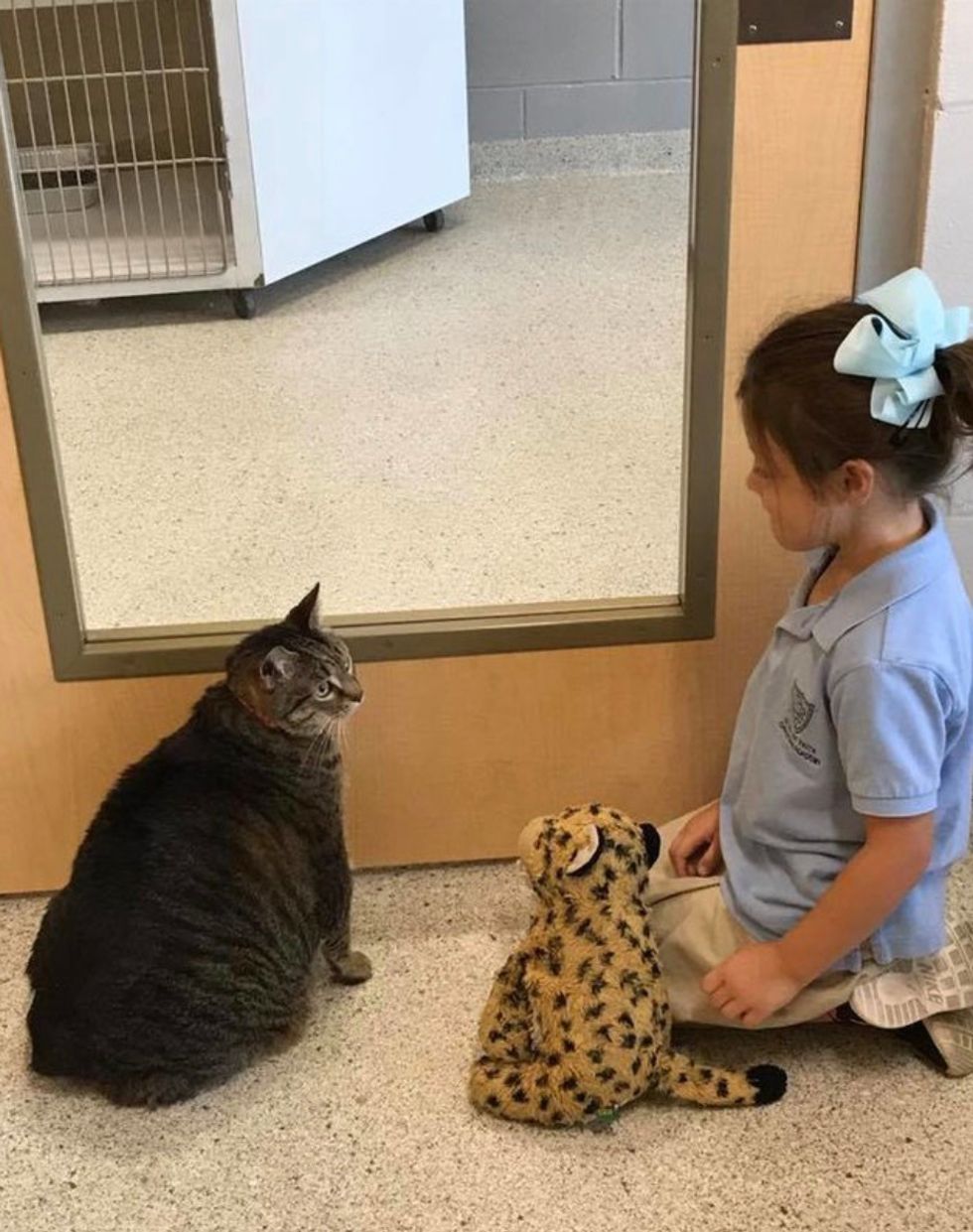 The Jacksonville Humane Society
"She will be the only pet in the home and will get lots and lots of love."
Faye is on a healthier diet and watching her portions (with help from her humans). They are slowly introducing regular exercise into her life and giving the sweet girl plenty of time to adjust and all the love she wants.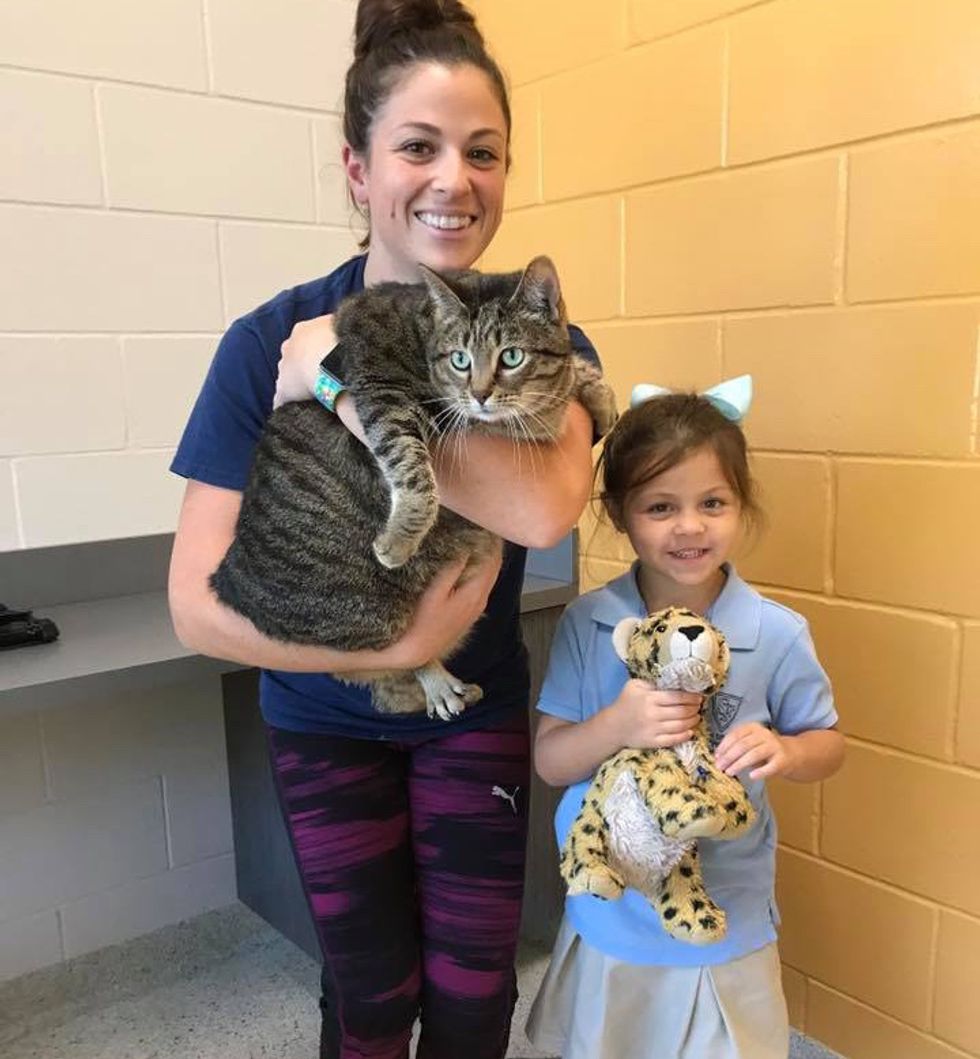 The Jacksonville Humane Society
"Faye's first night in her new home. Looks like she's getting plenty of love with her new sister."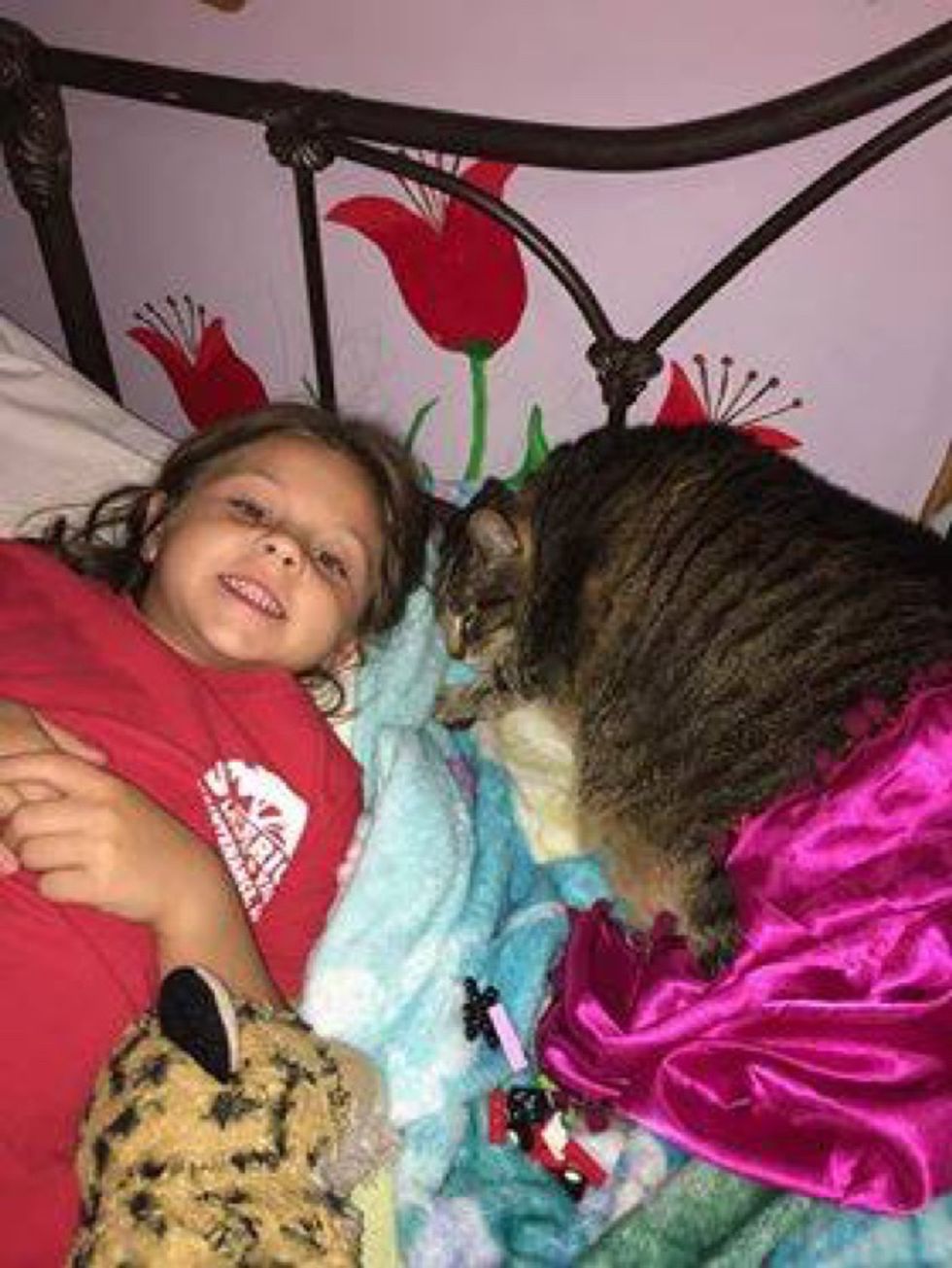 The Jacksonville Humane Society
Share this story with your friends. There are many other animals are still waiting for their forever homes at The Jacksonville Humane Society, click here for more info. Follow The Jacksonville Humane Society on Facebook.
Related story: Shelter Cat with Giant Mittens Changes a Man's Life