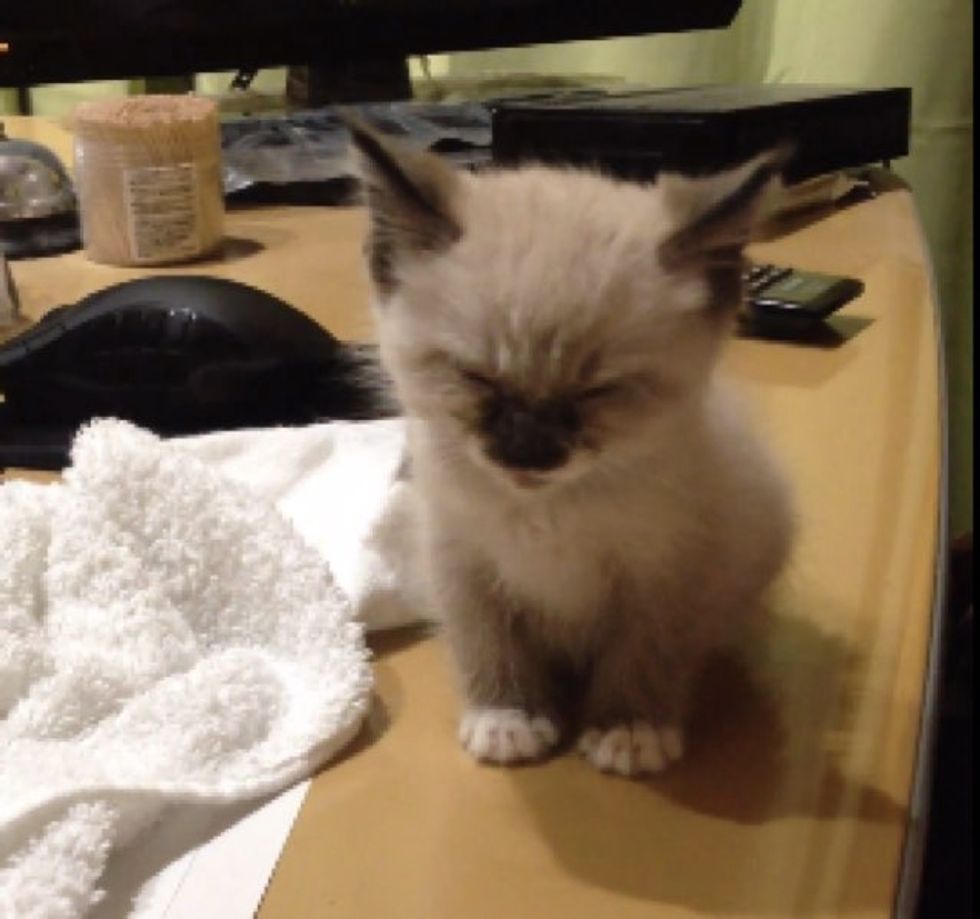 Kitty is getting so sweepy! She decides to take a cat nap while standing up. The little fur baby refuses to lie down, but worry not! Her human is right there by her side to catch her if she falls.
[Scroll down for video]
Finally her legs give in to the sleepiness.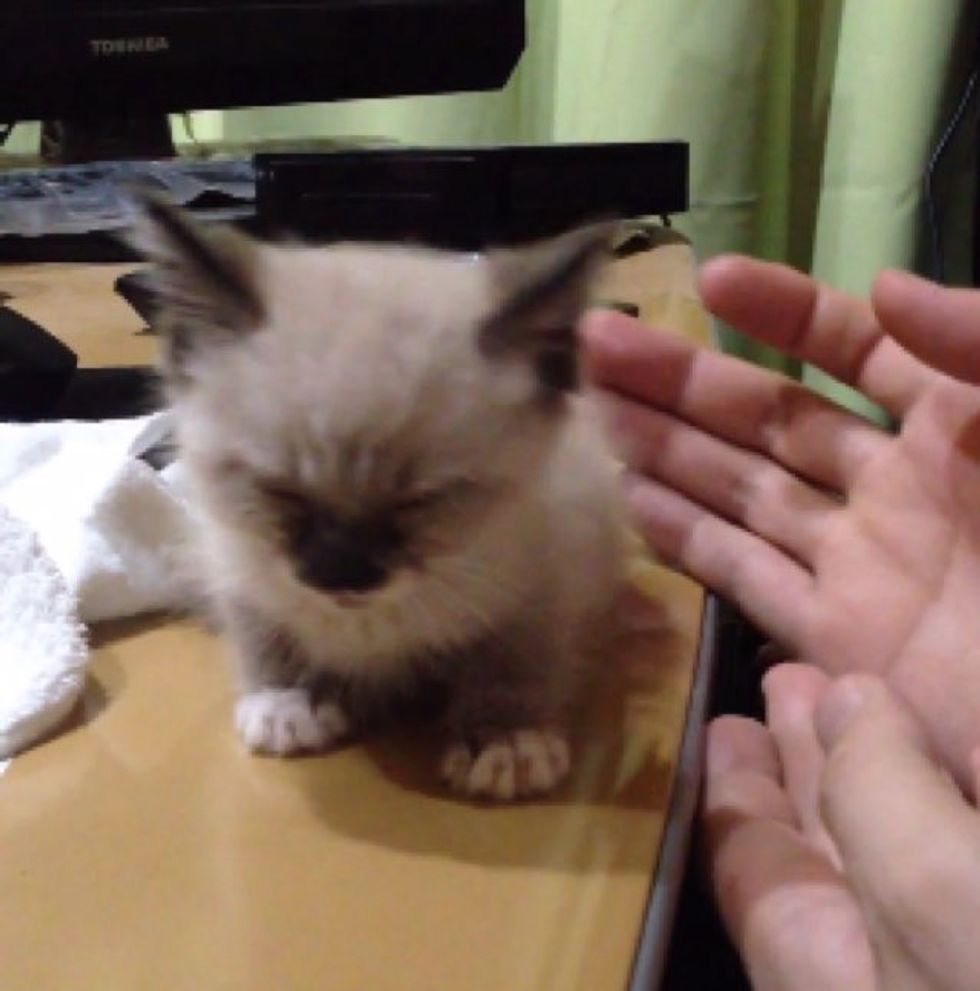 "It's ok little one!"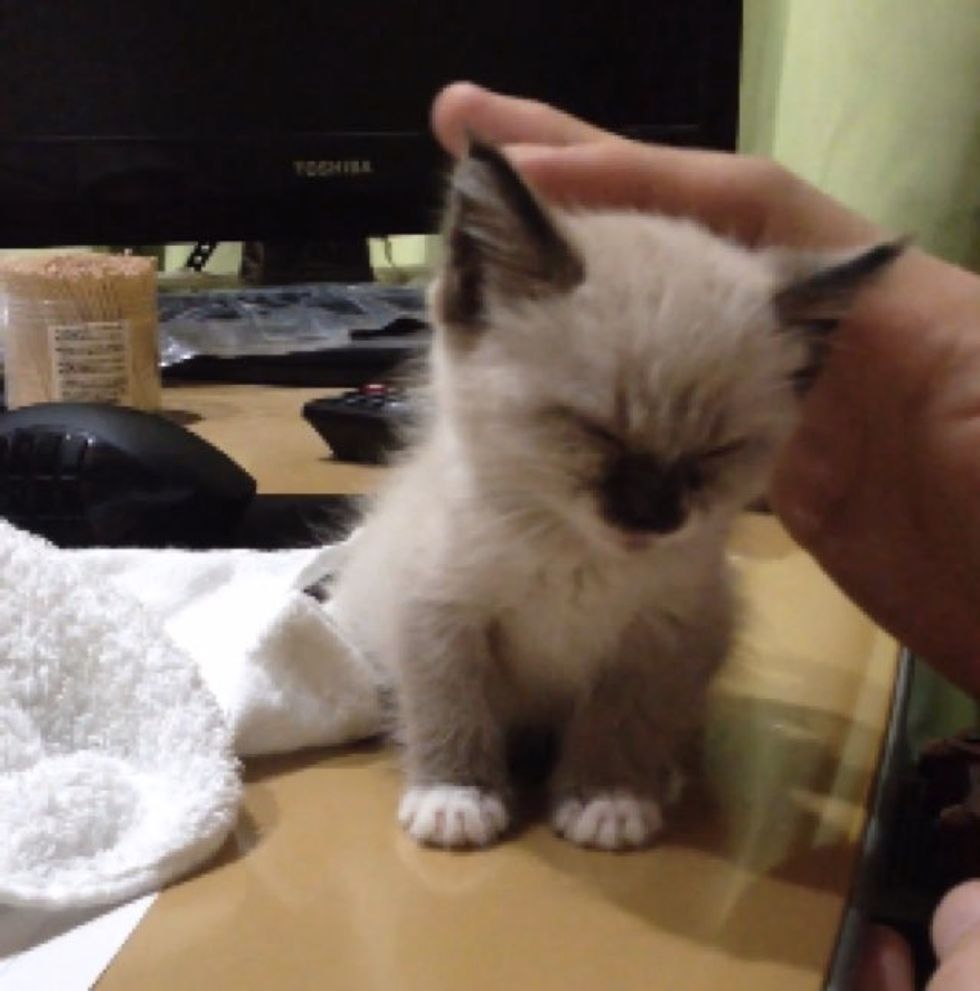 Watch this cute video:
Remember the little ginger boy who decides to sleep clinging onto a chair? Awww!