Meet Louie the Cat and Milan the dog. They look like twins from different moms. "My twins. I don't think they know they're adopted," said Jocelyn via reddit .
Jocelyn welcomed a little tuxedo kitten home not too long ago. "I know my dog adores cats so I wanted to make sure the kitten could eventually get along with him. I just didn't expect it to happen so fast or for the kitten to be SO affectionate towards him!" she added.
"They share toys, water dishes, and sleeping areas and so far everything has been smooth sailing."
Meet Louie the kitten and Milan the husky. They are like twins from different mothers.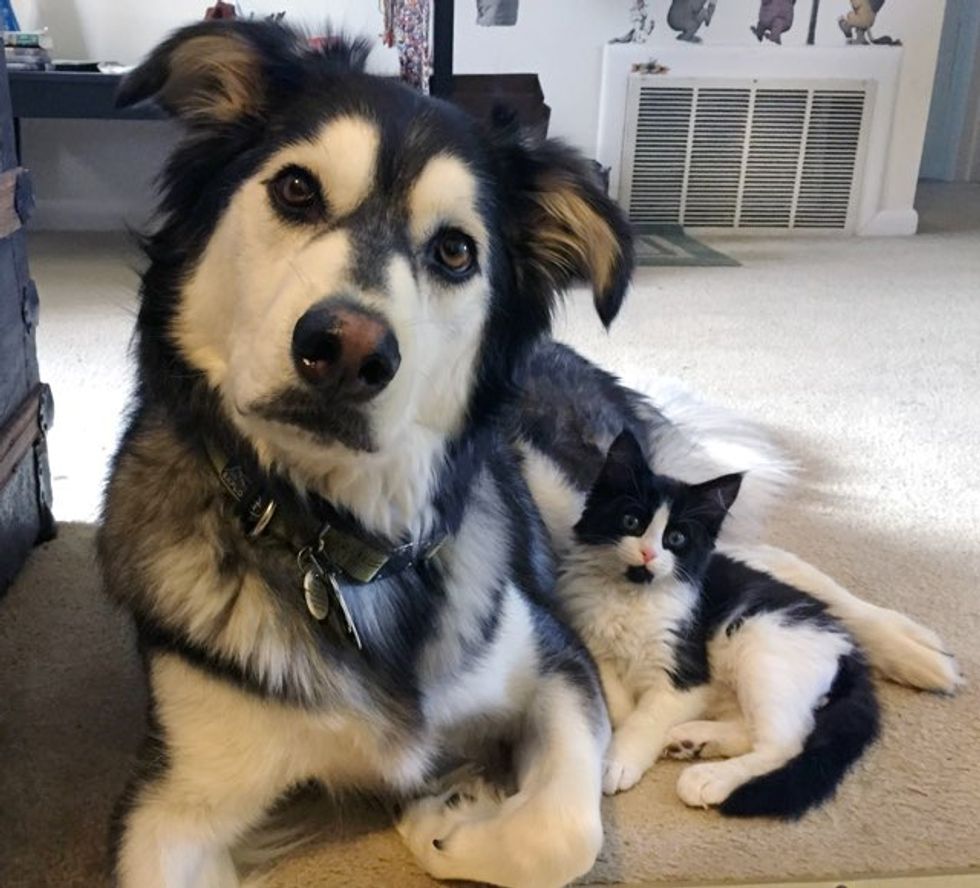 Soon after Louie was adopted, Milan took him in like a brother.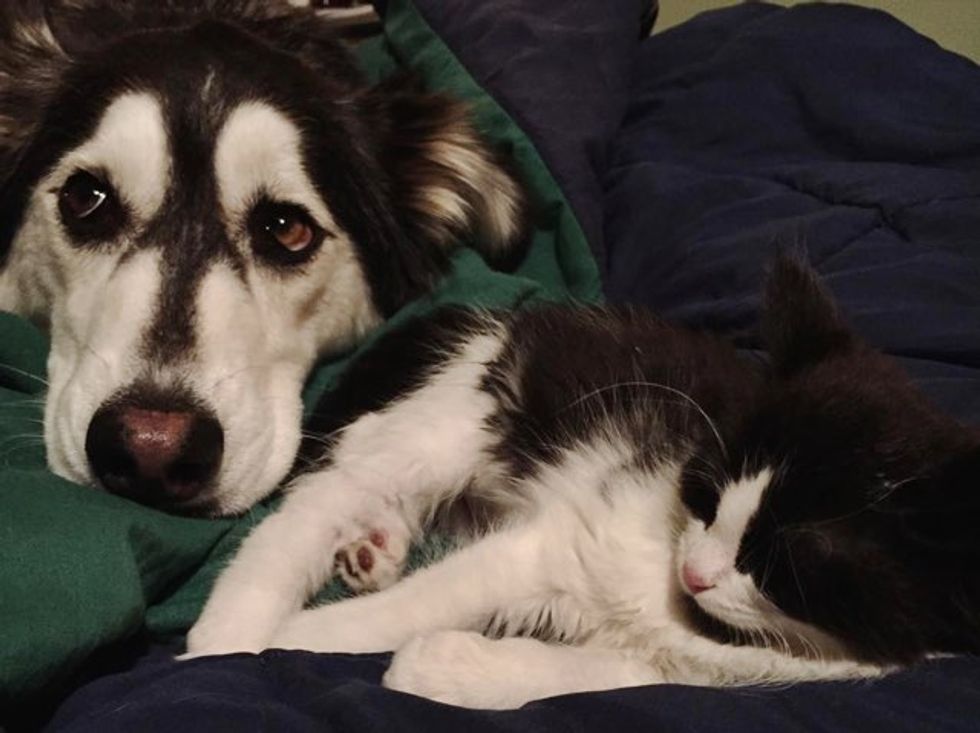 They adore each other.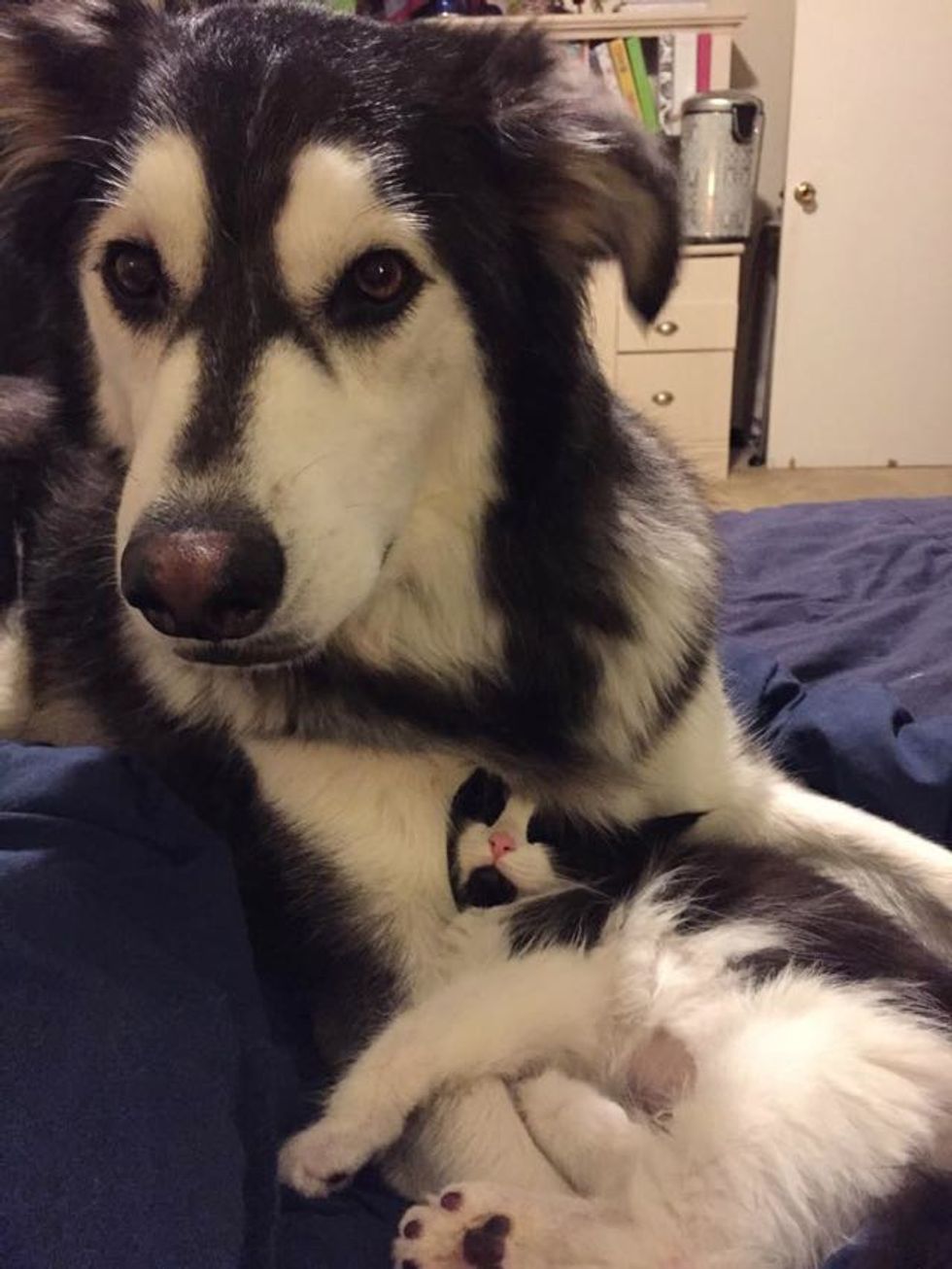 Photos via reddit .