A 8-month-old tabby cat has been in the shelter since she was a tiny kitten. All she wanted was someone to love.
"Shelter said she was overweight and had a bit of a belly for her age, I told them I did too. Now I can't walk anywhere without her wanting love," Alex R said.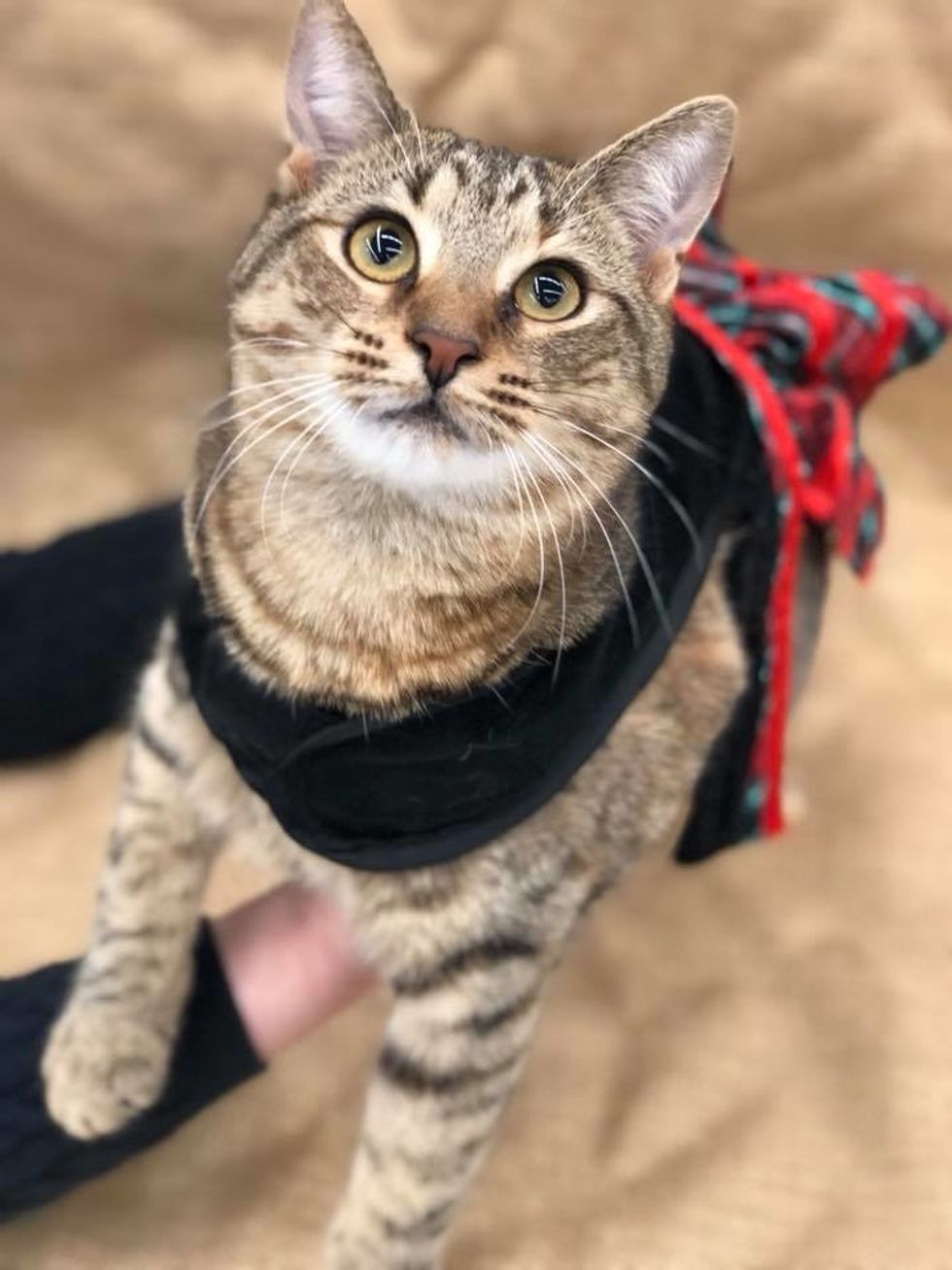 Henrico Humane Society
Alex R had always been a dog person until he met his last roommate's cats and fell in love.
During Christmas, he and his girlfriend were asked to watch a kitten for a coworker. "When I had to give him back, it took all my might to not say he ran away (so that I could secretly keep him forever). But, I realized that that cat already had a great home, and there were so many kittens that still needed a home," Alex told Love Meow.
On New Years Day, they decided that 2018 was the year that they would welcome a furry friend into their home. He went on the website of Henrico Humane Society and came across a beautiful tabby cat named Rosie. He fell in love.
A couple days after they submitted the application, they were approved to meet the cat. The shelter told them her story.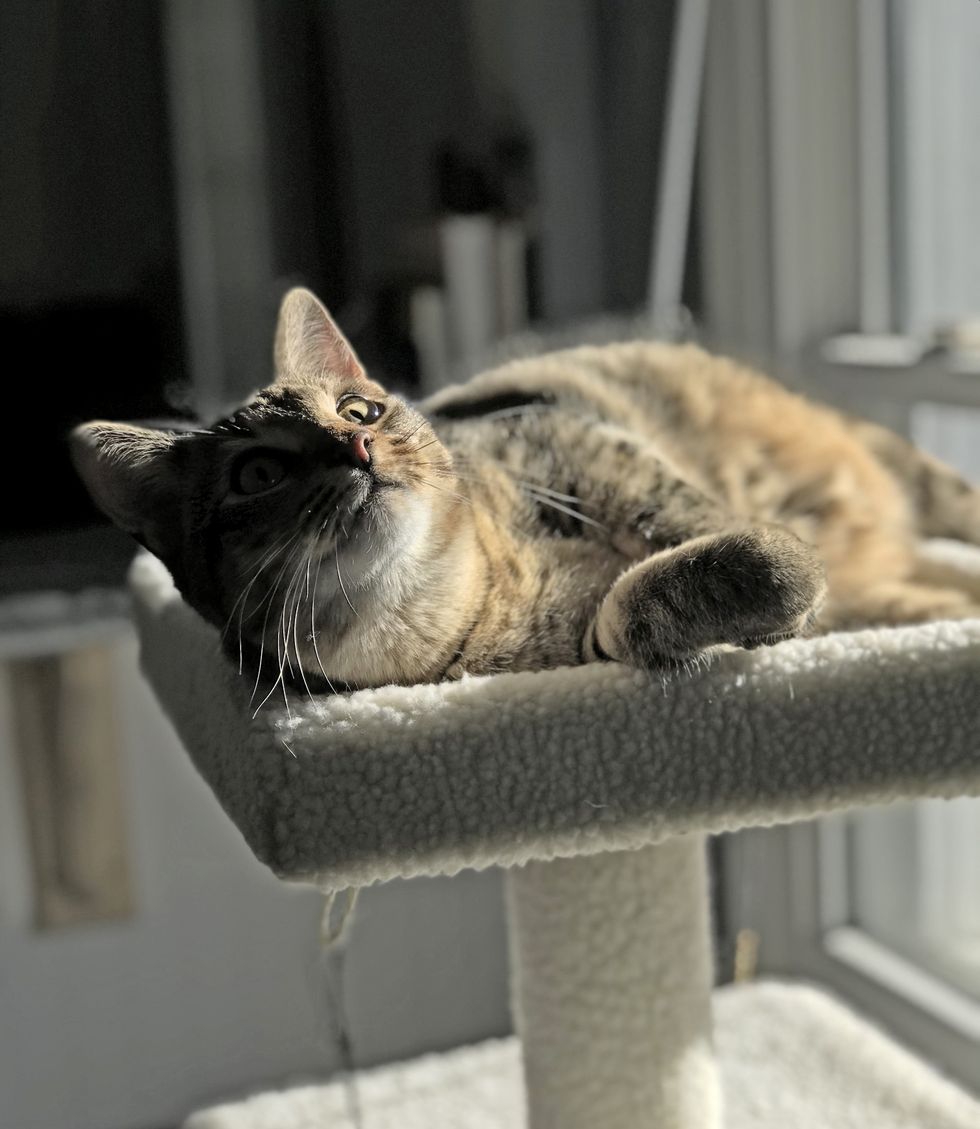 Supplied by Alex R
Rosie had been adopted and returned twice before they met. "First home - the previous owner moved after a week of adoption and dropped her off at a kill pound. Luckily, the pound ran her chip, contacted the shelter, and they went and got her. The second family unfortunately had a boy with special needs, and the 'extra affection' scared the son. Understandingly, they had to return her."

A wonderful fosterer took the kitty into their home where she got to play with other cats and dogs. "The foster family was an amazing family that rescues labs for the local area, and fosters any pets that need a home while anxiously awaiting their final homes."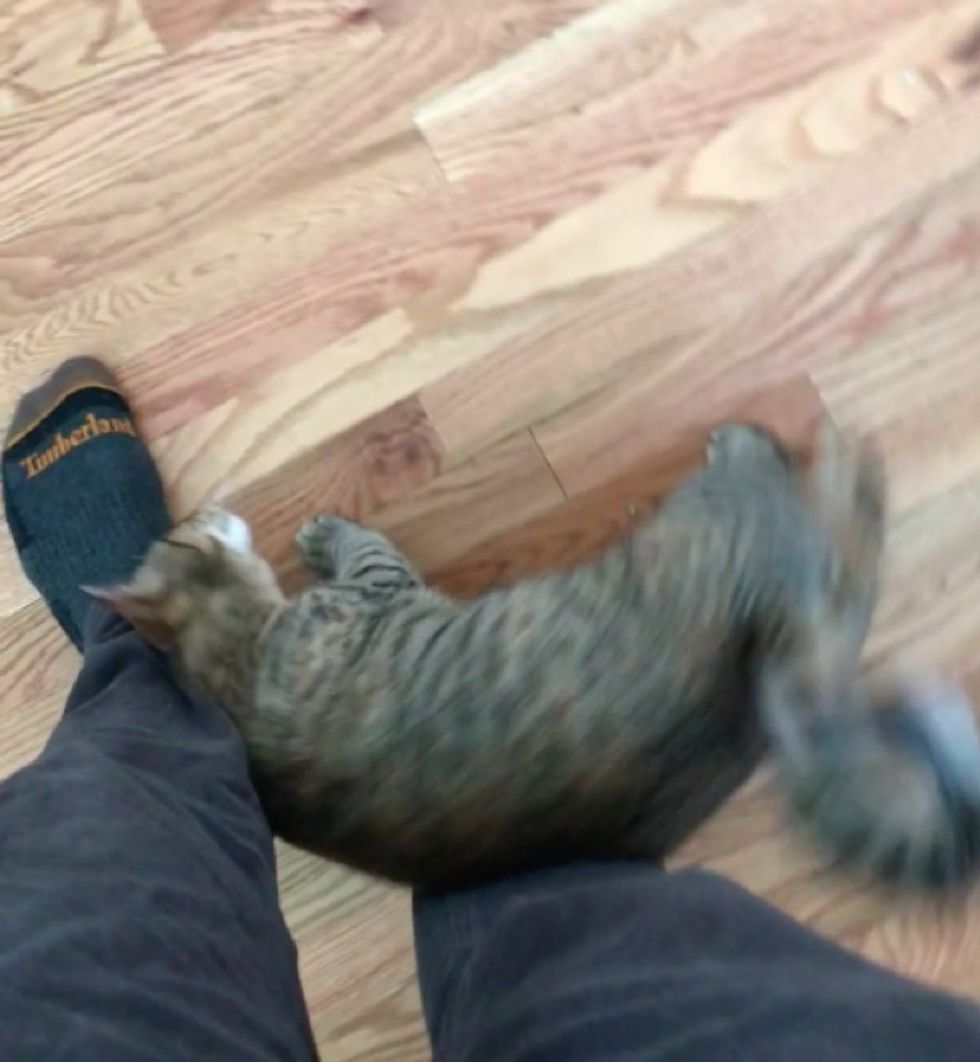 Supplied by Alex R
Rosie was eager to be loved. When they met the sweet girl, they knew right away that she was the one. Yesterday, she went to her new home, and they renamed her Libbie.

"After she came home, it's like she knew this was going to be her forever home. She explored so much, but every time I was near, she HAD to rub all over me," Alex told Love Meow.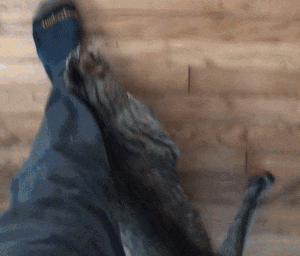 Supplied by Alex R
Libbie kept walking through her Cat Dad's legs everywhere he went. Later on that day, they watched a movie together while she curled up in his arms, purring away.
Watch the full video here:
"Her first night (last night) she was cuddled up under my arm, purring all night," Alex told Love Meow.

Libbie now shares a big bed with her forever humans. She knows she's home!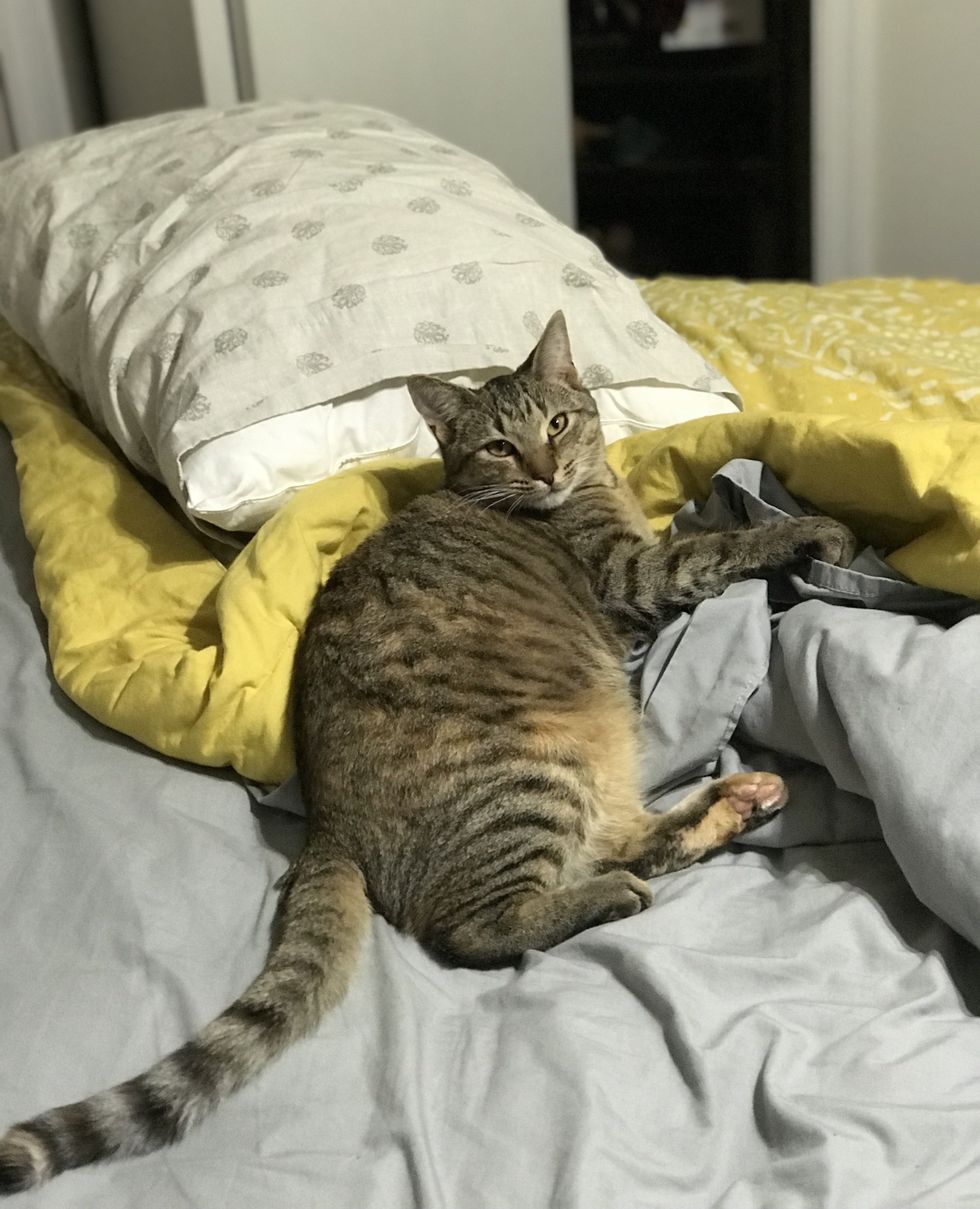 Supplied by Alex R
"Libbie is amazing, and I can't wait to spend so many years together," Alex told Love Meow.
"She truly adopted me."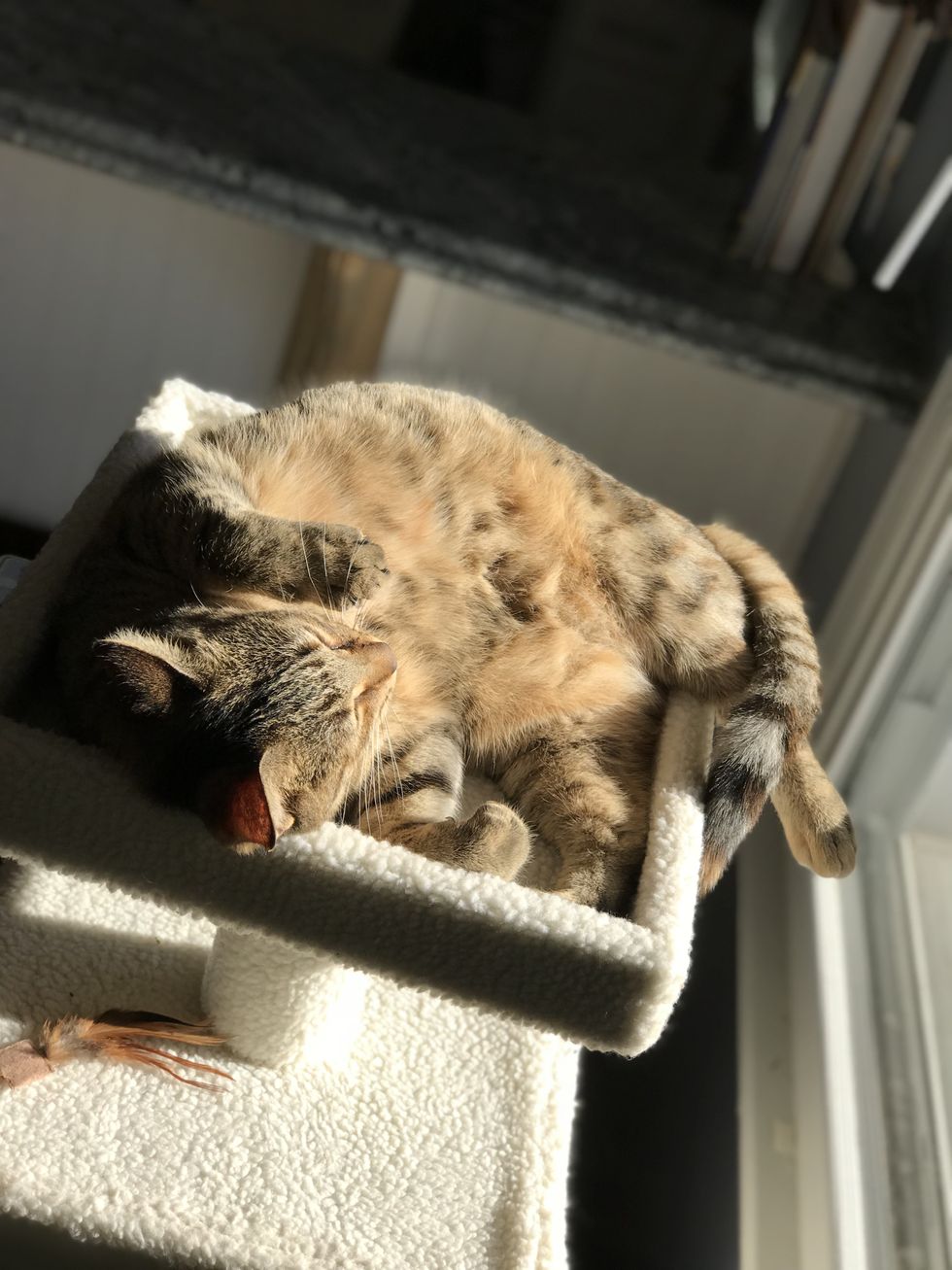 Supplied by Alex R
Share this story with your friends.
Related story: Shelter Cat with Giant Mittens Changes a Man's Life