This man, who was never used to animals, met a cat, and his life was changed forever. Now he can't live without his most loyal feline friends.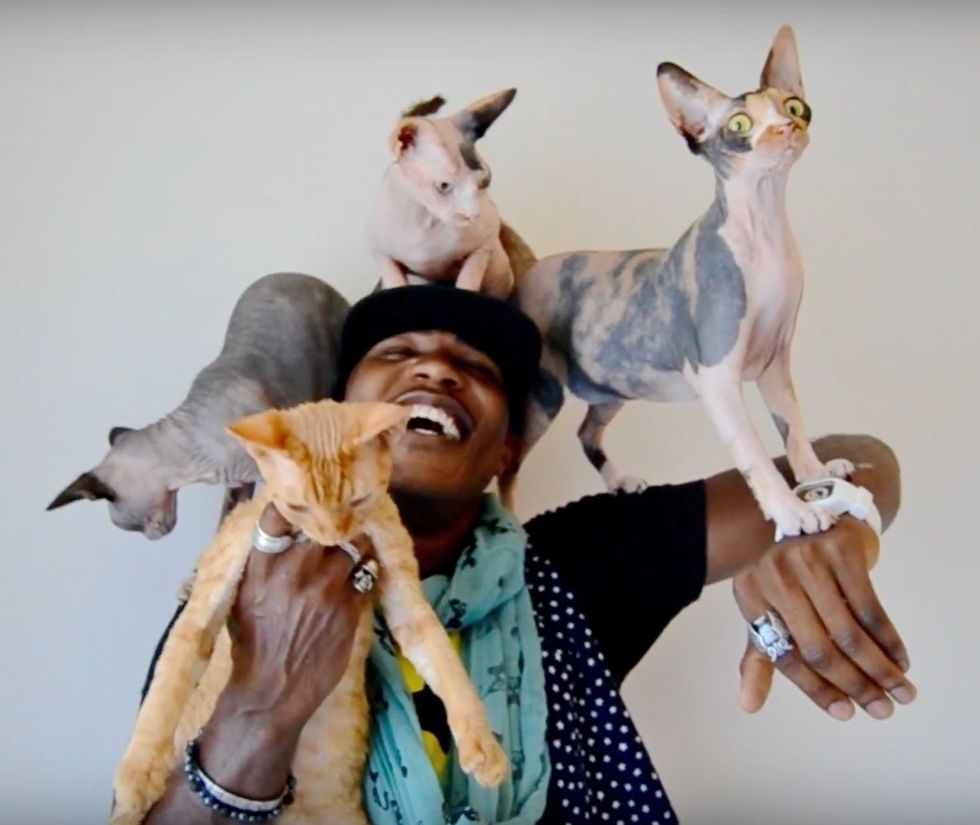 Courtesy: @Iammoshow
Dwayne Molock, a rapper from Maryland, was never a fan of animals, but is now a passionate cat lover and an advocate for animals in need of a loving home. He goes by the stage name Moshow aka the Cat Rapper.

Growing up, Moshow was never around many animals. He never expected to become a cat person. "I wasn't used to animals, period," he told The Dodo.
But when a cat named Queenie came into his life, it changed everything!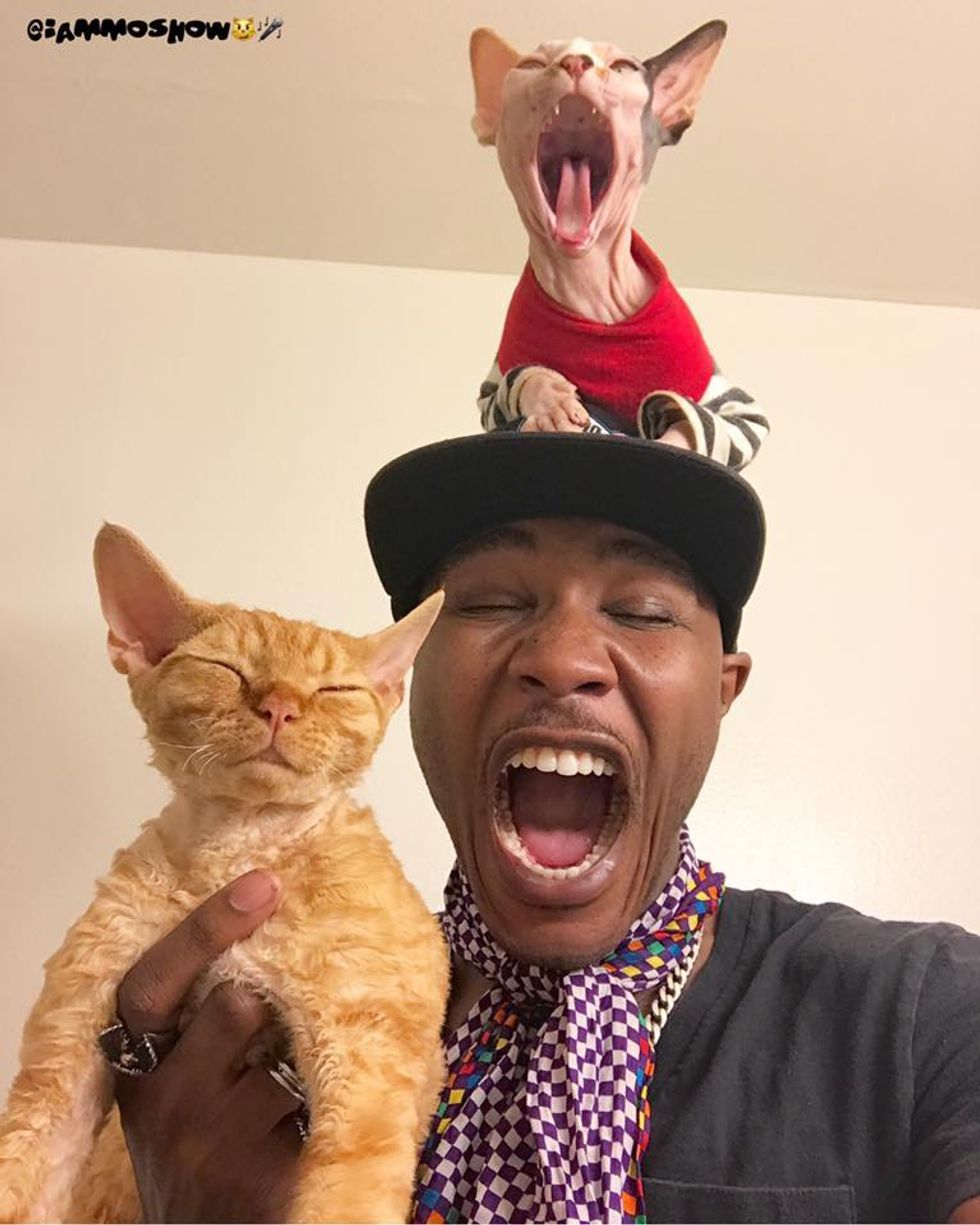 Courtesy: @Iammoshow
Moshow met a girl in class, and when he was studying at her house he met Queenie the cat. The beautiful black panther kitty would stare at him for hours and slowly approached him and eventually found herself in his lap.
"As soon as that happened, I wanted that every night I studied. That's when cat fever took over."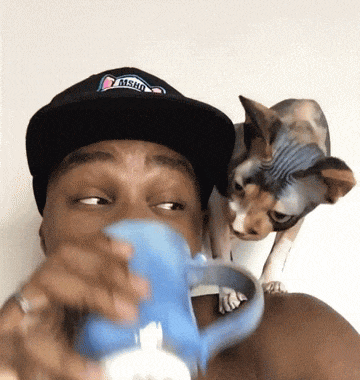 Courtesy: @Iammoshow
Later he moved to Portland, Oregon with his cat-loving girlfriend, Emsee, and their family began to grow.
The couple now has four very affectionate cats (Ravioli, The Mighty Mega Mam, Sushi Hana, and Tali the Lover) that love to be held, climb on their shoulders and snuggle with them whenever possible.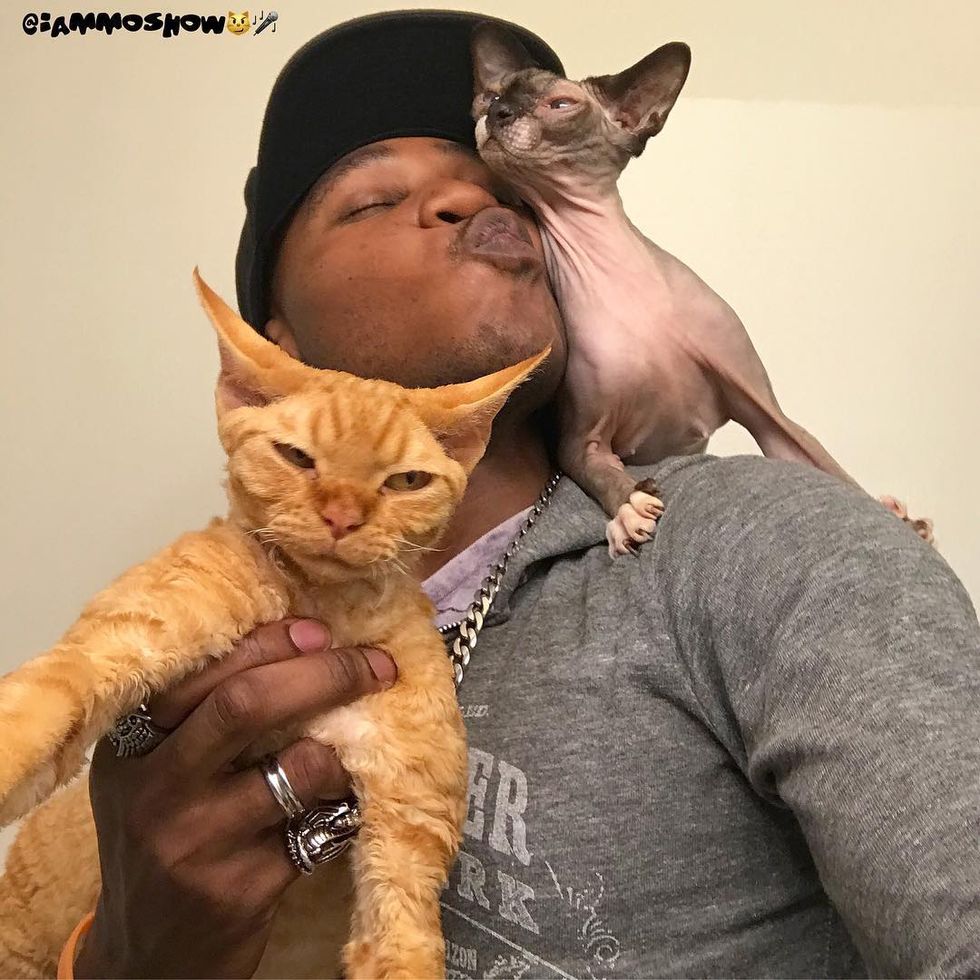 Courtesy: @Iammoshow
"They are really, really infatuated with me. Not only me, but my lady," Moshow said.

They love jumping on his shoulder for a kiss.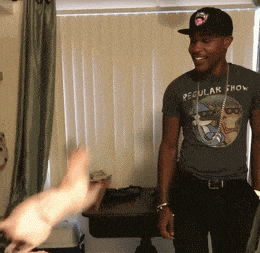 Courtesy: @Iammoshow
"I just love cats… I am not afraid to express my love for cats," Moshow said.
"It's who I am. I am a cat rapper."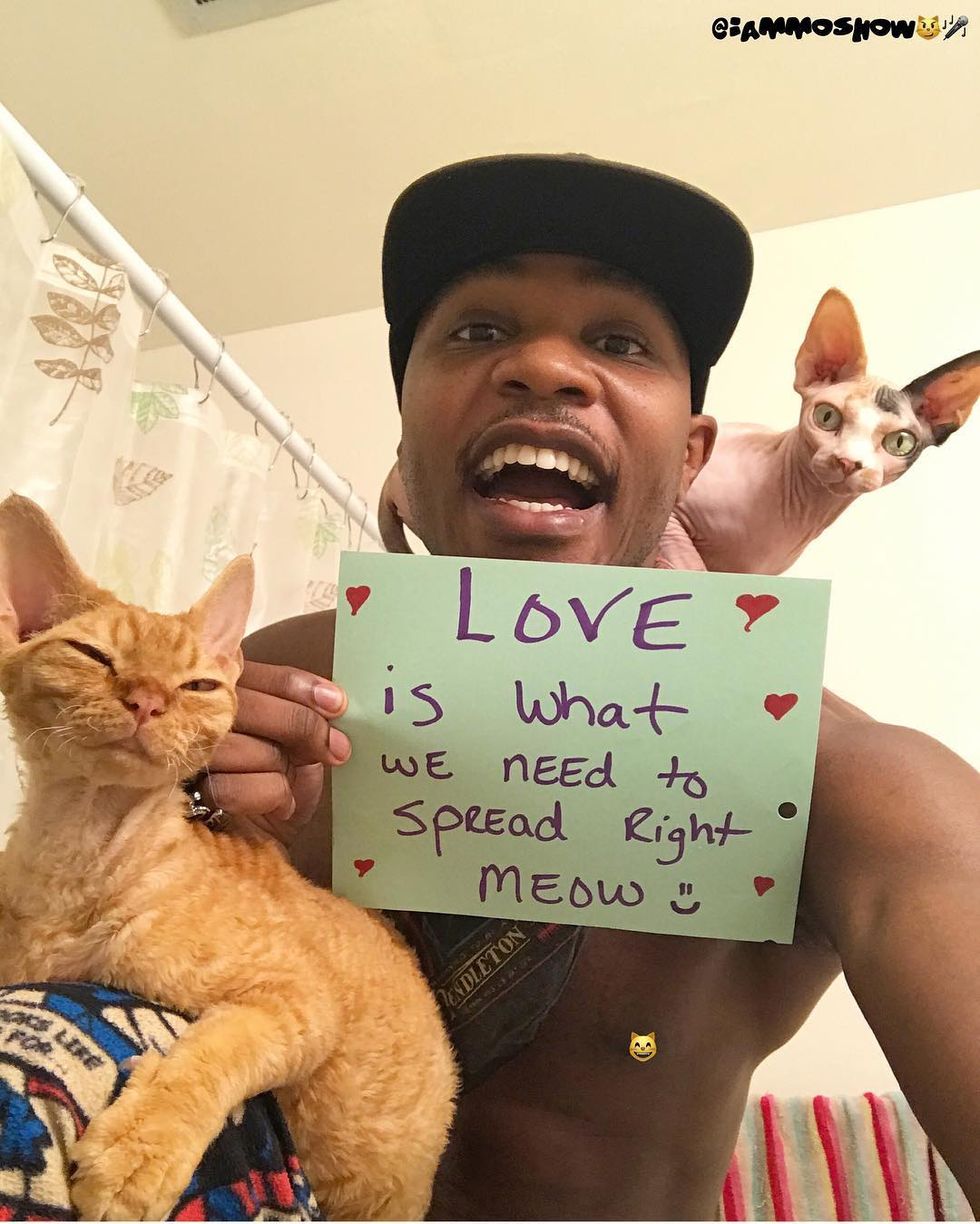 Courtesy: @Iammoshow
Proud cat dad and his fur kids, looking festive!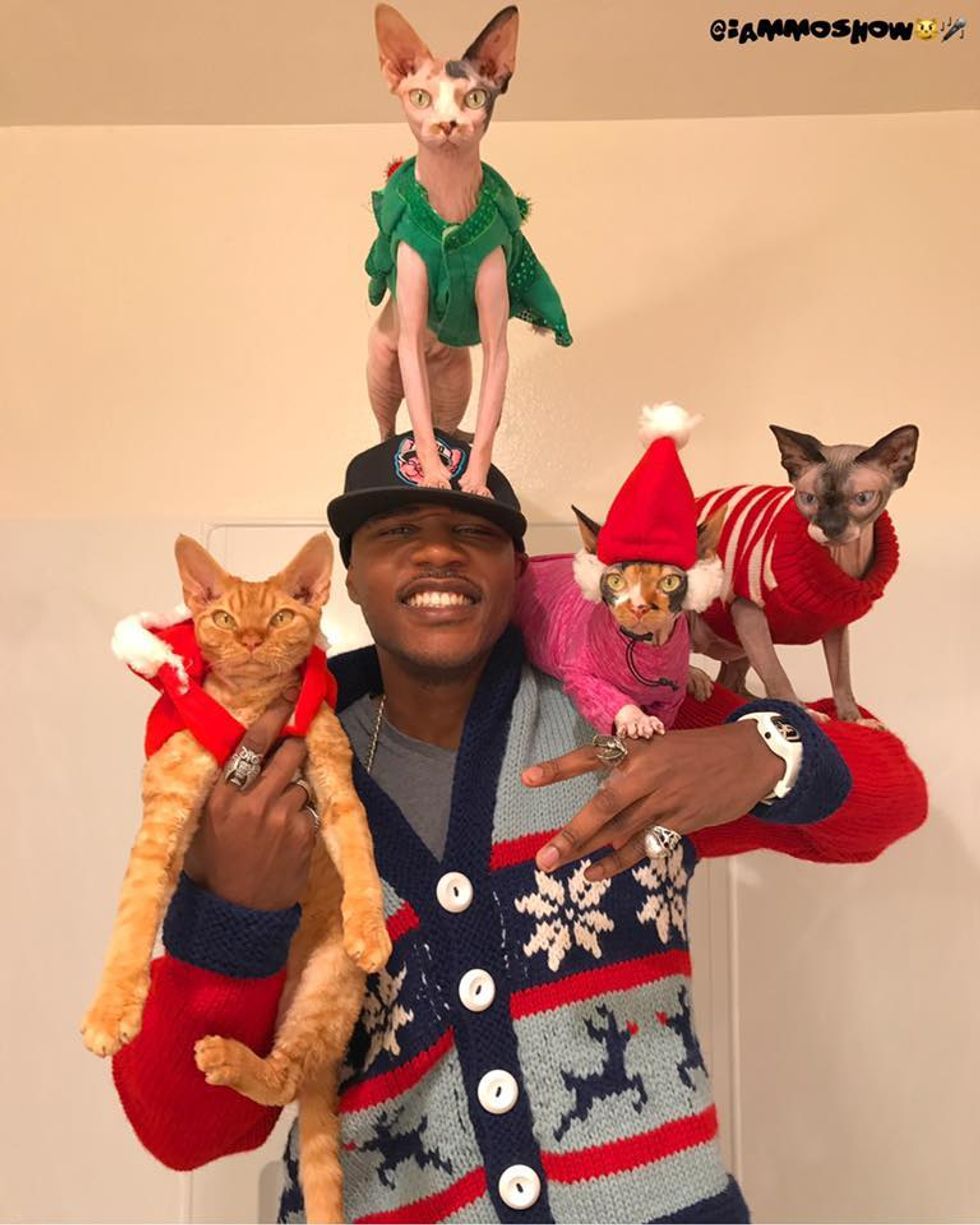 Courtesy: @Iammoshow
Hoping to help shelter kitties find homes this Christmas, Moshow wrote a song just for them.
Watch this cute video:
Cat dad spending time with his feline babies. This will make you smile :).
Share this story with your friends. Follow iAmMoshow the cat rapper on Instagram and Facebook. (h/t: thedodo)

Related story: Man Visits Cats Wherever He Travels and Rescues Those Who Need a Home