A Florida man who adopted a cat from a local animal shelter right before Hurricane Irma, safely returned to Miami and adopted another kitty who had also survived the storms.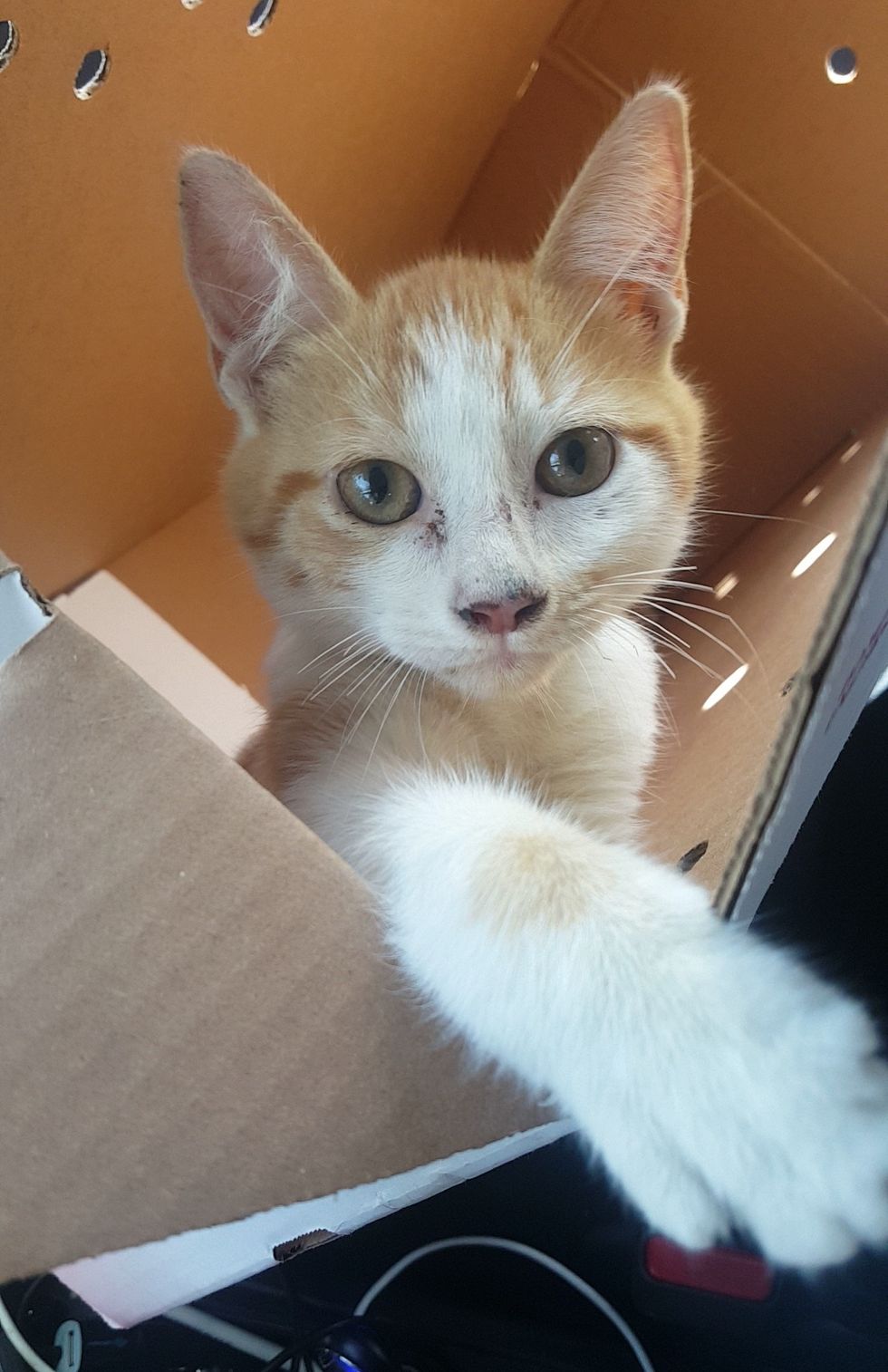 reddit/danknissan
In September, reddit user danknissan was getting ready to head north in an evacuation from the devastating storms. Before he left the city, he stopped by the Humane Society in Miami and picked up a little feline buddy from the shelter.

"If I am going to be evacuating from this hurricane I might as well do it with a friend. My co-worker and I went to the shelter together. When we went over to Ryder's cage… I decided to adopt her," he told Love Meow.
He took the kitty out of the shelter a couple days before the Hurricane hit the area.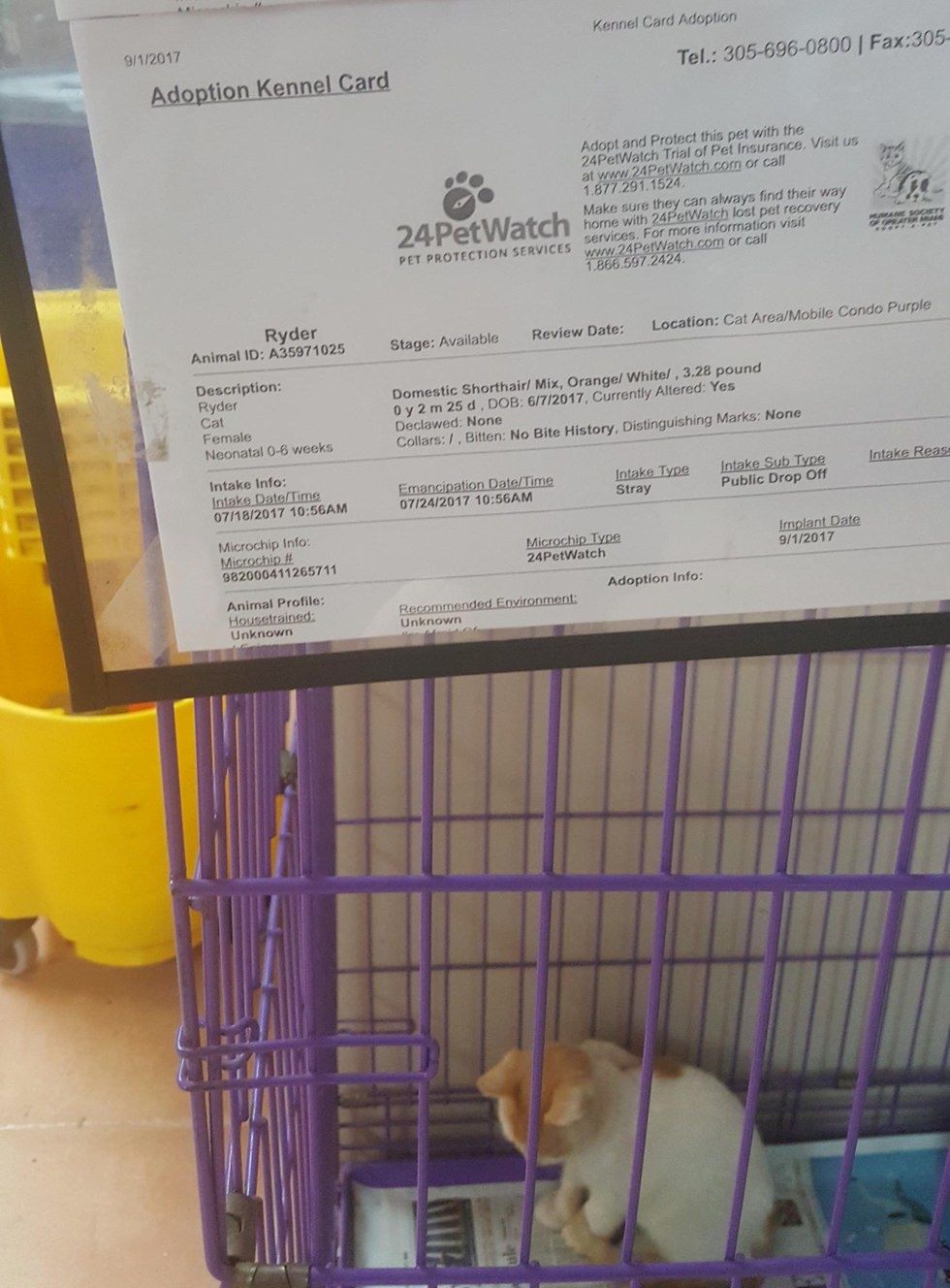 reddit/danknissan
After a three hour and 30 minute trip, where Ryder slept through most of it, they arrived at a hotel for the night. Ryder was a very good passenger and never complained during the trip.
The kitty was so happy to have someone to keep her company.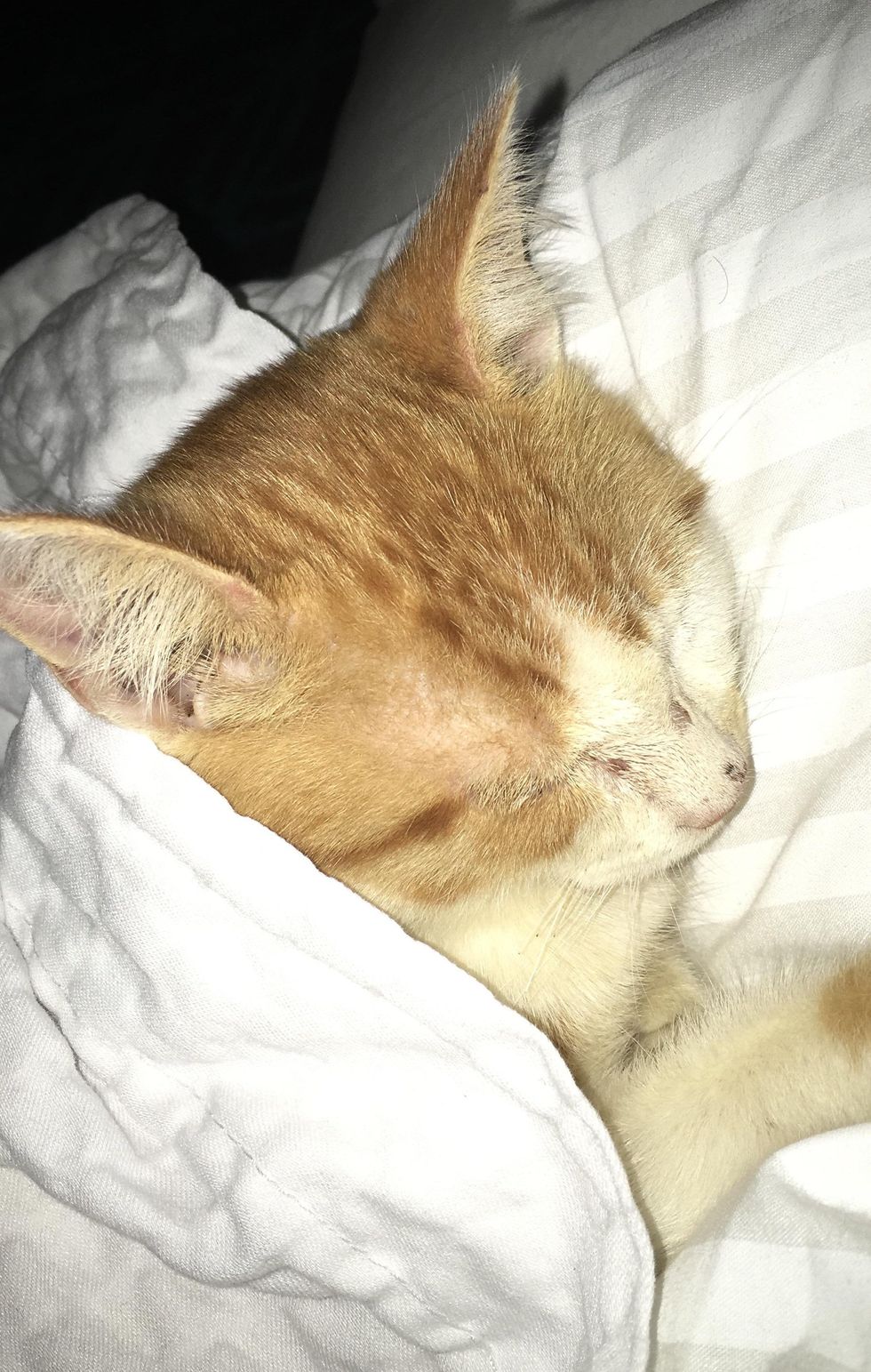 reddit/danknissan
About a week later, they headed back to Miami. Ryder slept comfortably in the cat condo during the trip home.
Later they found out that the kitty is in fact a boy. "The shelter classified him as a girl so his first name was Ryder." They renamed him "Street Boy."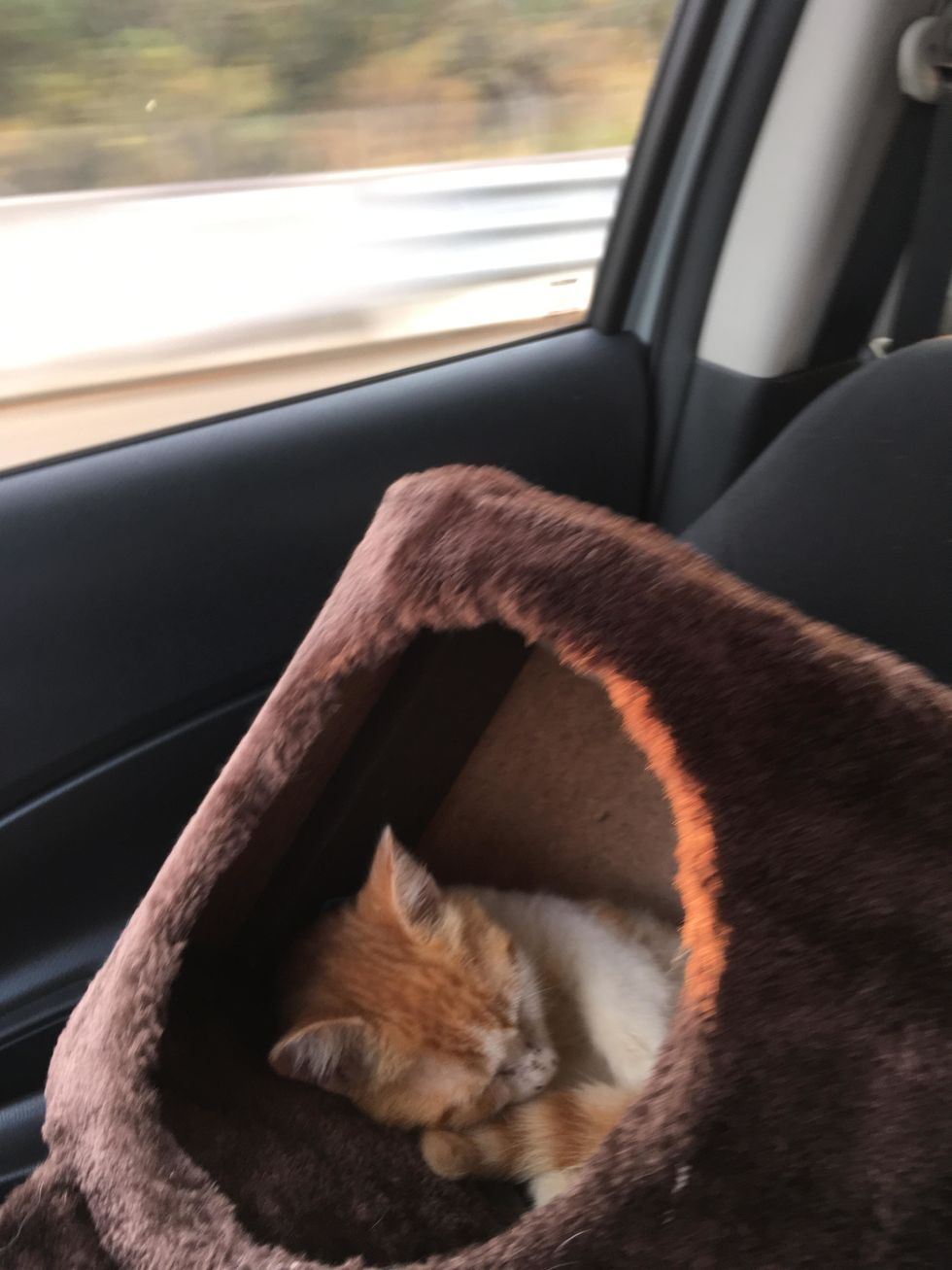 reddit/danknissan
Every day Street Boy looked through the windows, pondering about life.
That's when his human got the idea that they needed another kitty.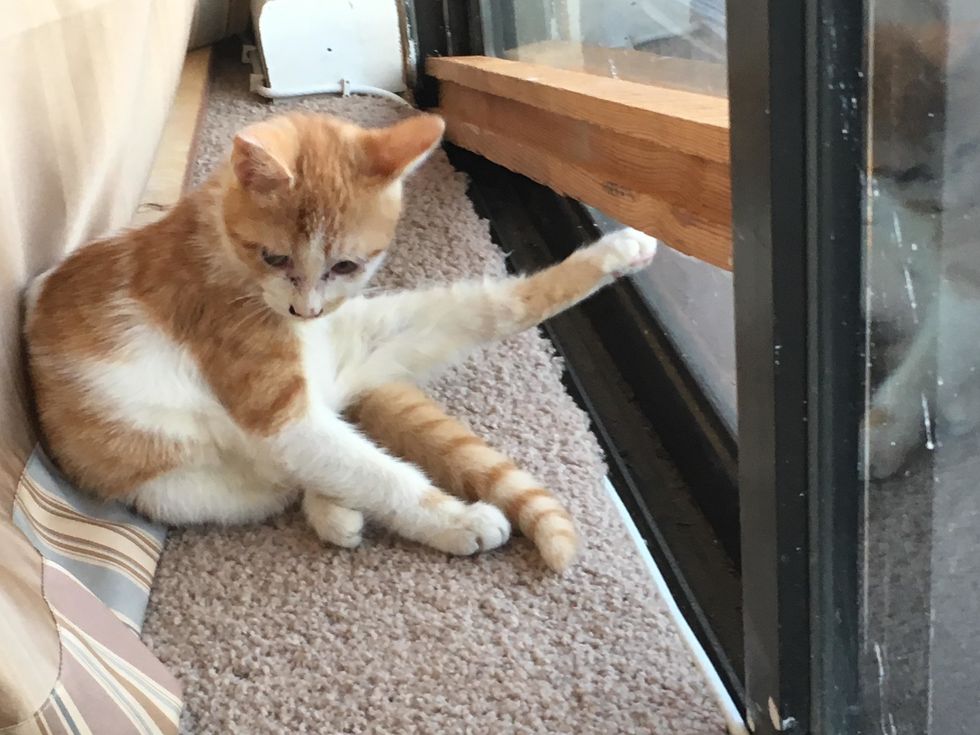 reddit/danknissan
"I adopted one more after Irma and she's a black kitty named Mitts."
The two hit it off and quickly became cuddly friends.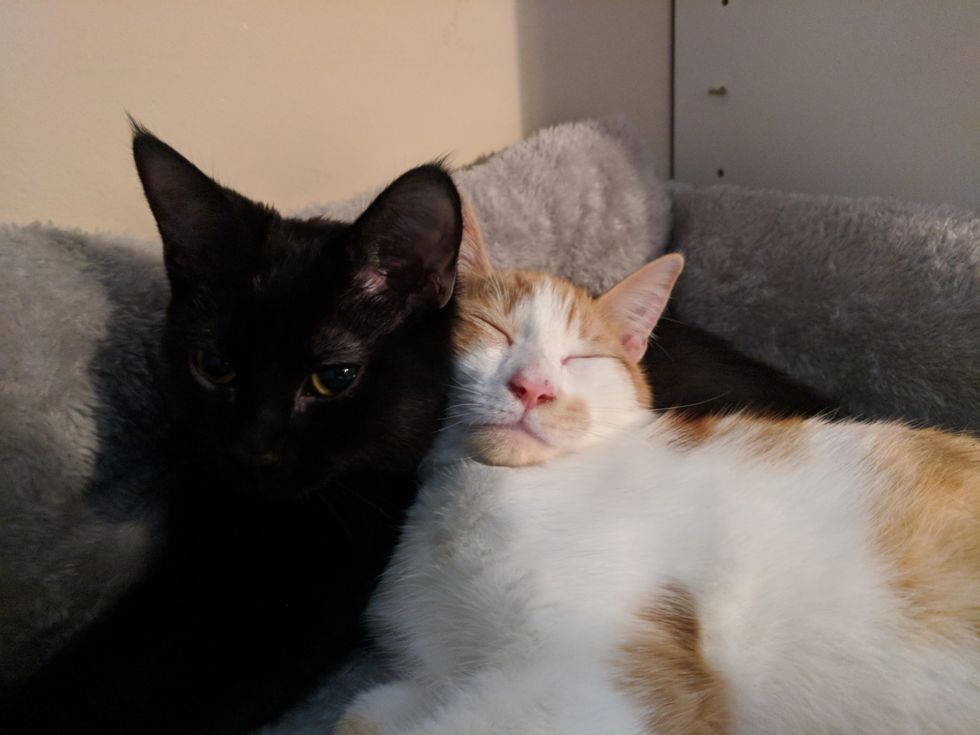 reddit/danknissan
A couple months later, another kitten came along. Just like Street Boy, he was also rescued from the storms. Bunny, a formerly feral kitty, was in need of a loving home.
"He came from Tampa and was caught on a fence and couldn't escape. My friend saved him from the Hurricane."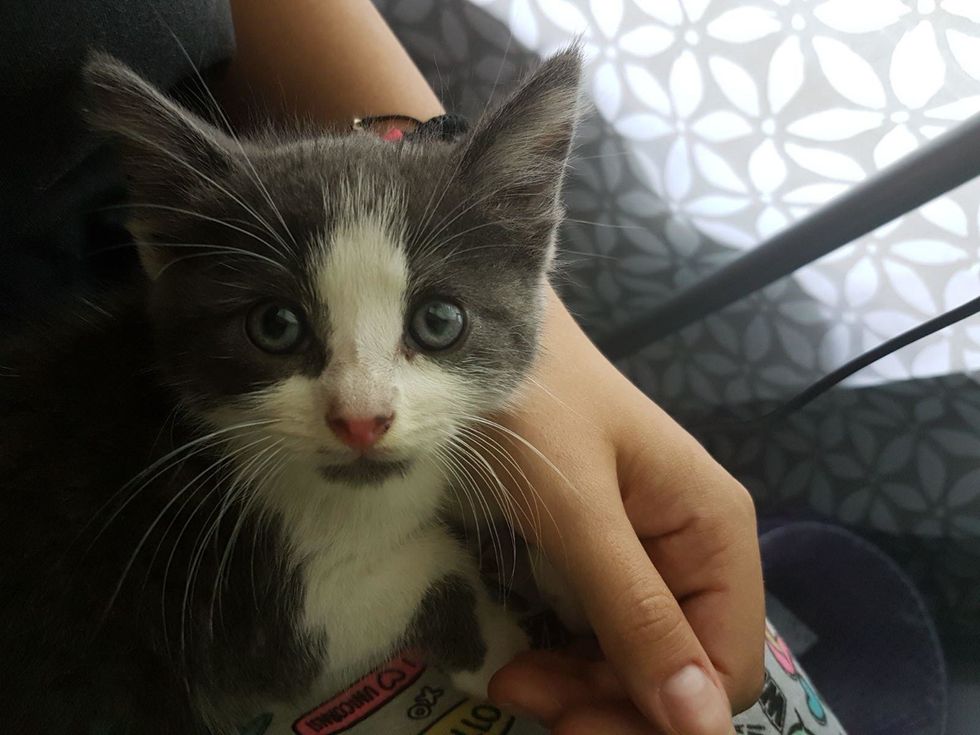 reddit/danknissan
"I picked him up and drove him back to my house in Miami."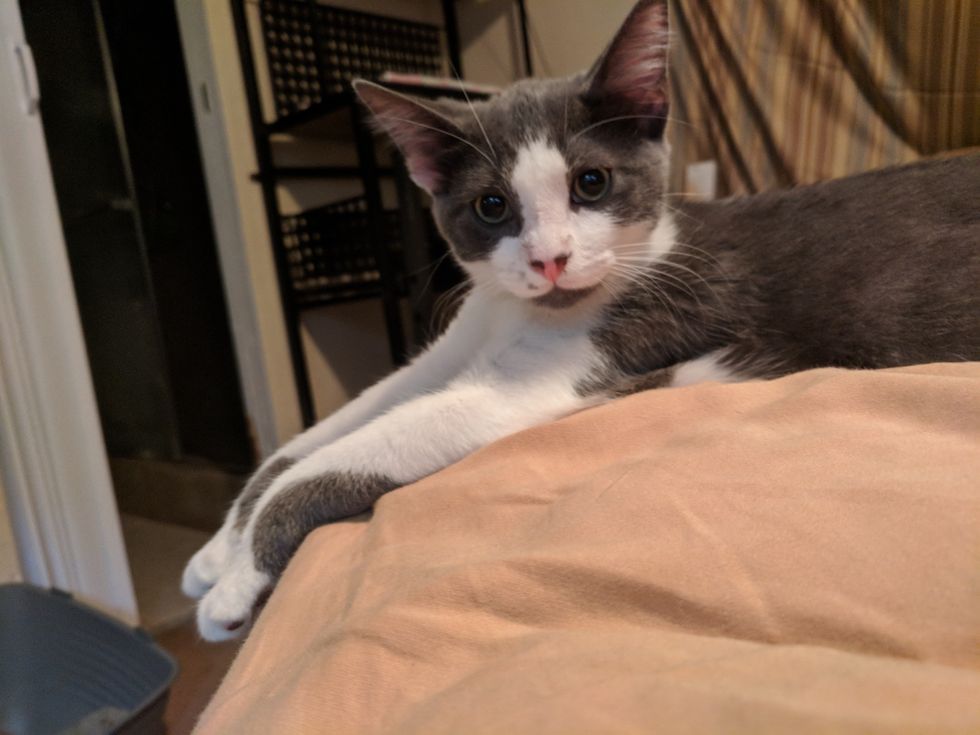 reddit/danknissan
Bunny and Street Boy both saved from the Hurricane are now living under the same roof.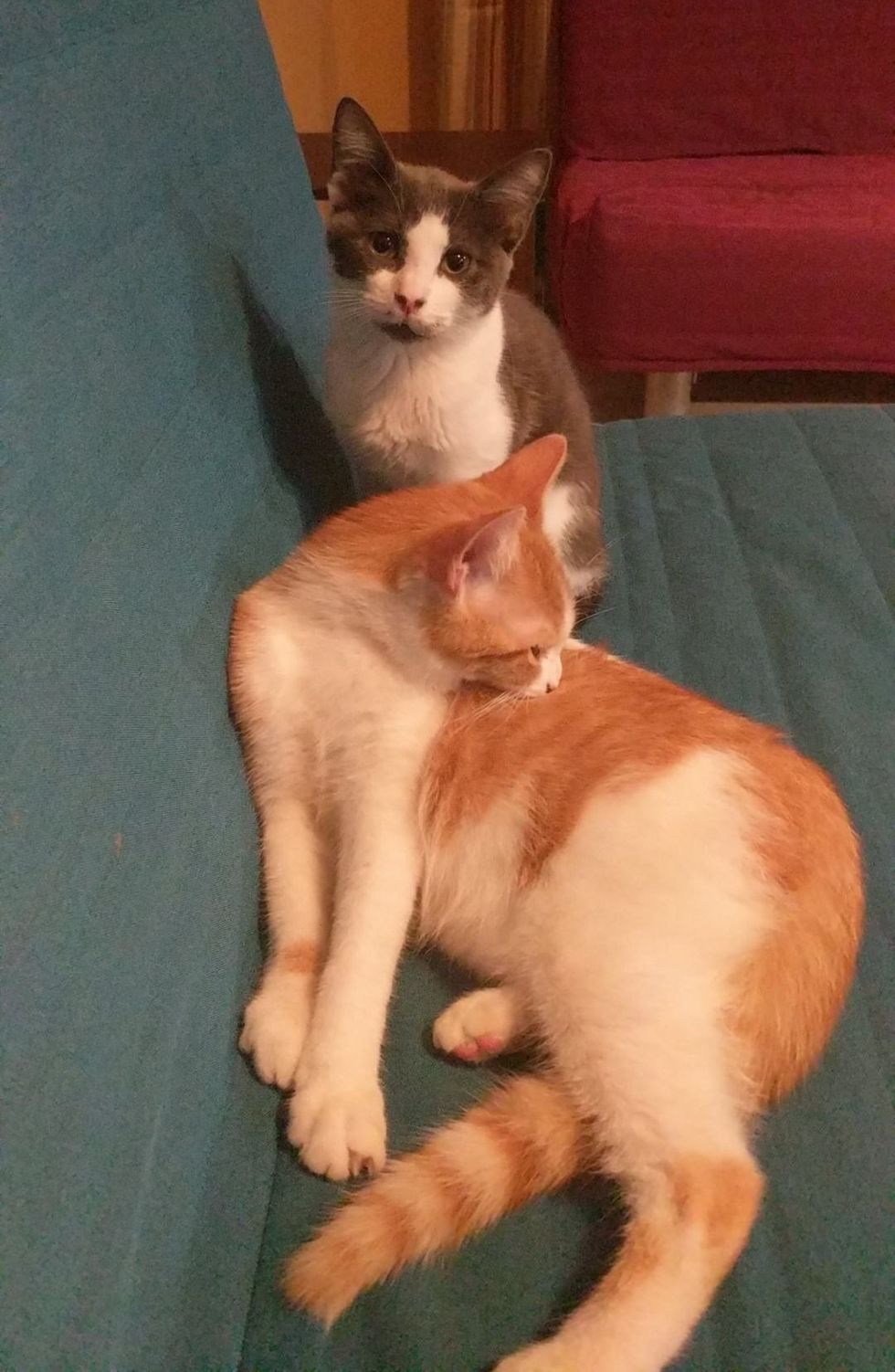 reddit/danknissan
Three feline best friends snuggle together in a cuddle puddle.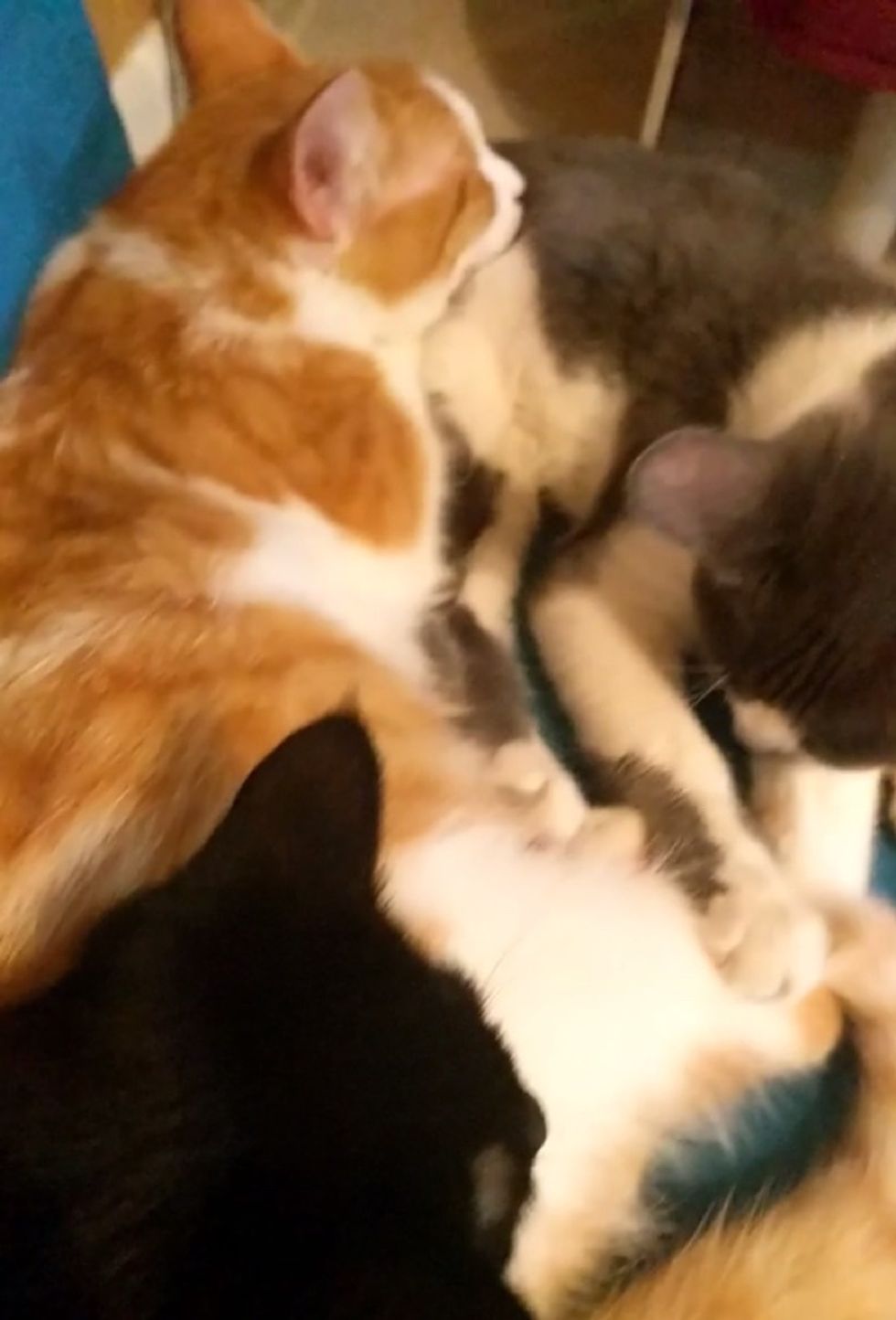 reddit/danknissan
Share this story with your friends. (More info: reddit)
Related story: Stray Mama Cat Leads Woman to Save Her Kitten Trapped In Storm Drain