Meet Mavis, a little furry survivor. This is her rescue journey to her forever home.
"Her momma was hit by a car, and she was the only kitten that survived. I bottlefed her and found her a good home," said Mavis' rescuer via imgur.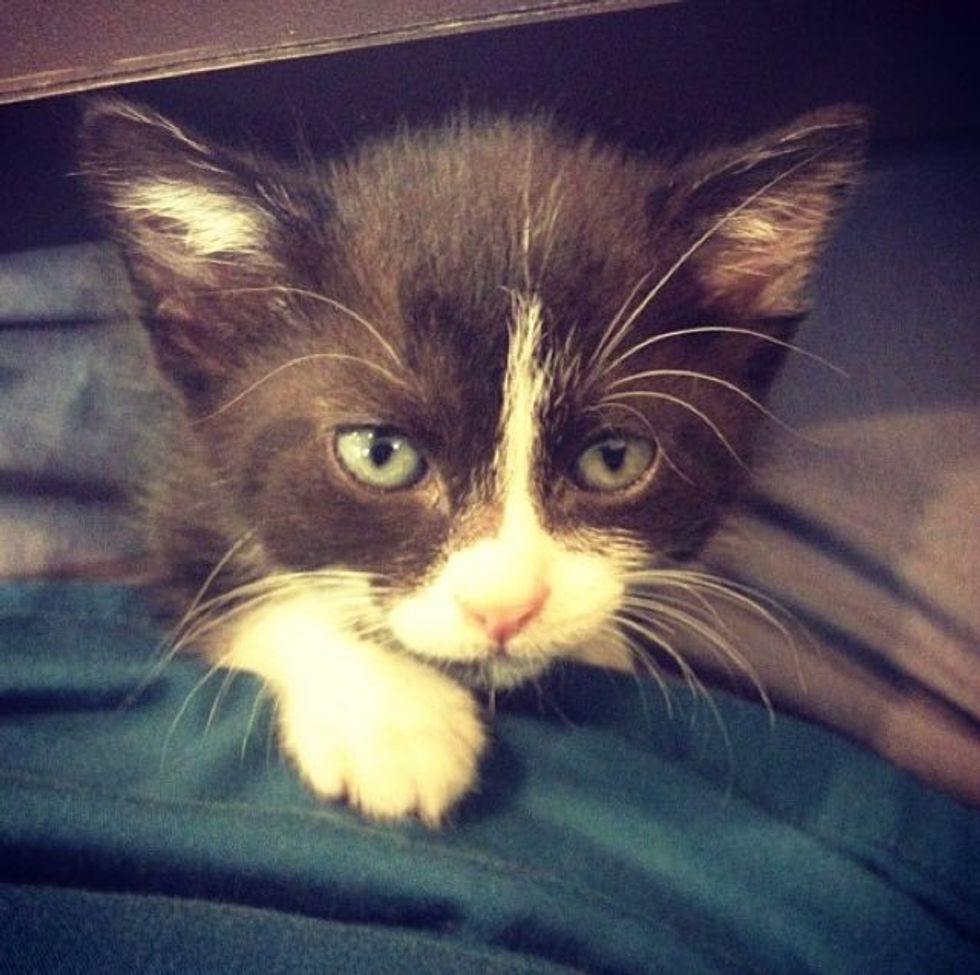 "Little girl was crawling with fleas, so I bathed her immediately to keep her from giving my other pets fleas."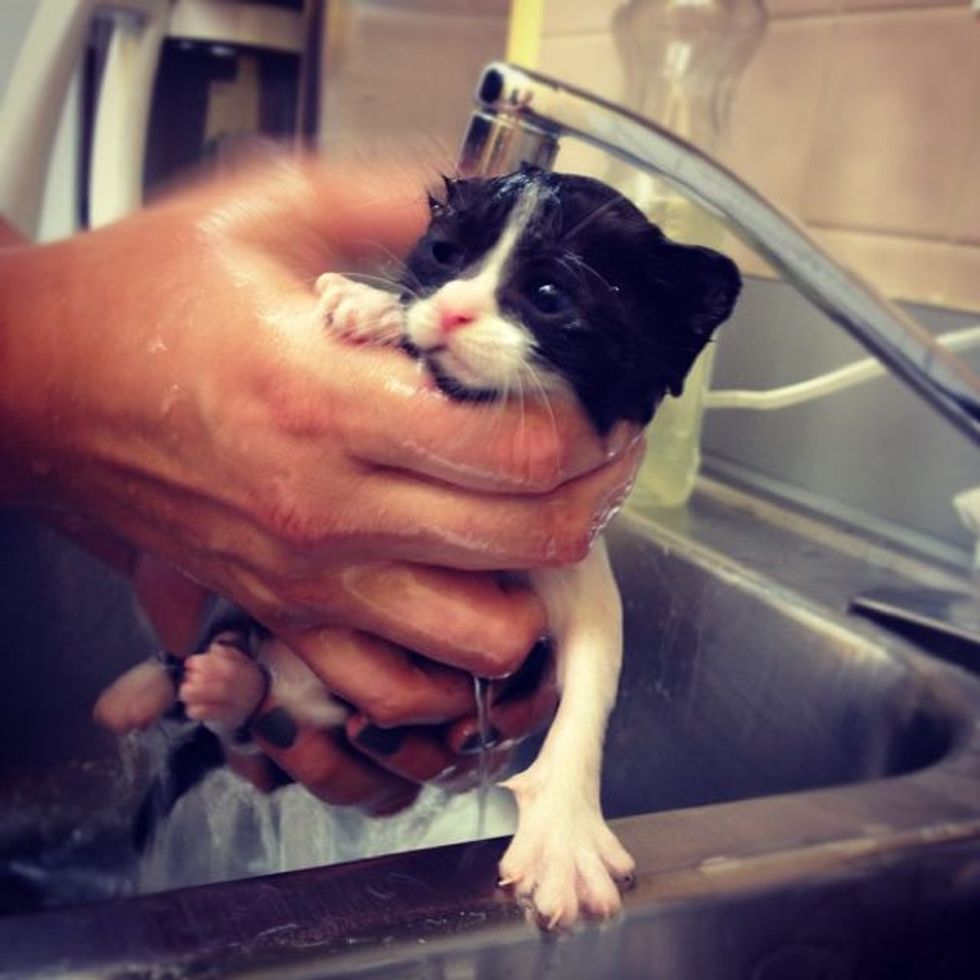 "She got named Mavis because she had a set of lungs that allowed you to hear her across the apartment."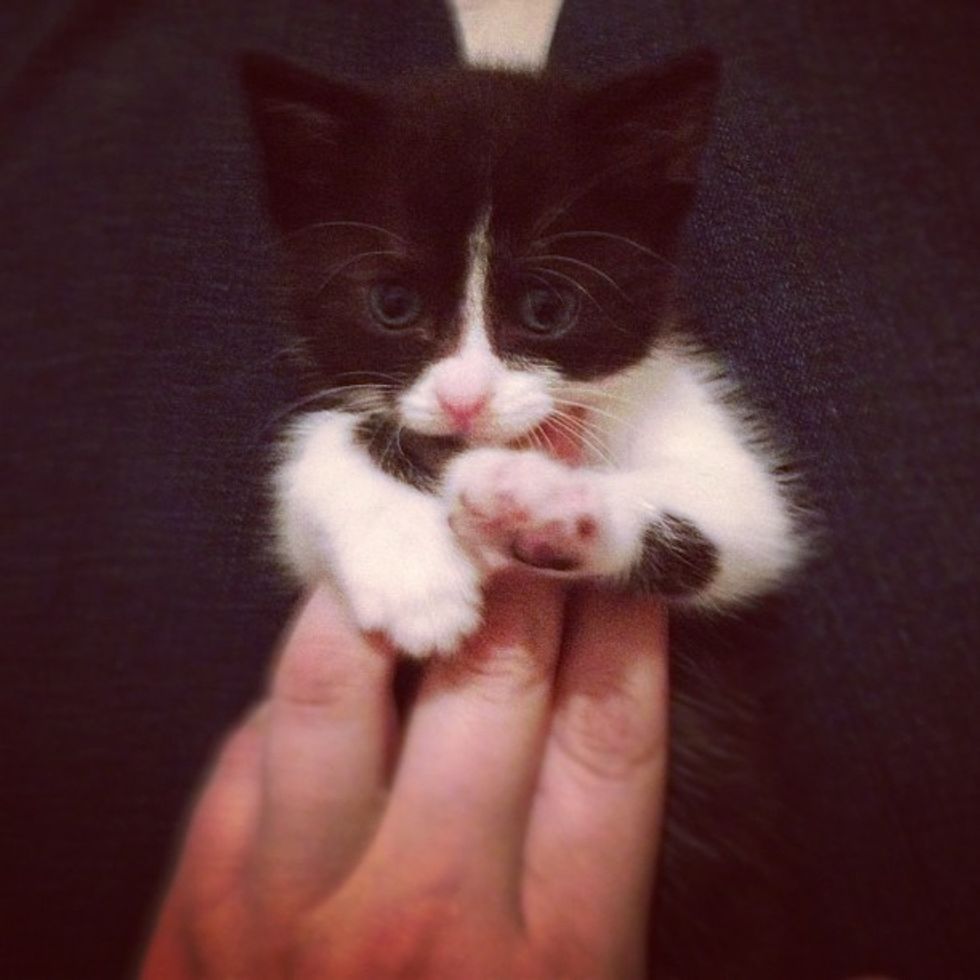 They found Mavis a surrogate mom. "My kitty, Milton, is a sweetheart, so he took her under his paw and groomed her whenever she needed it."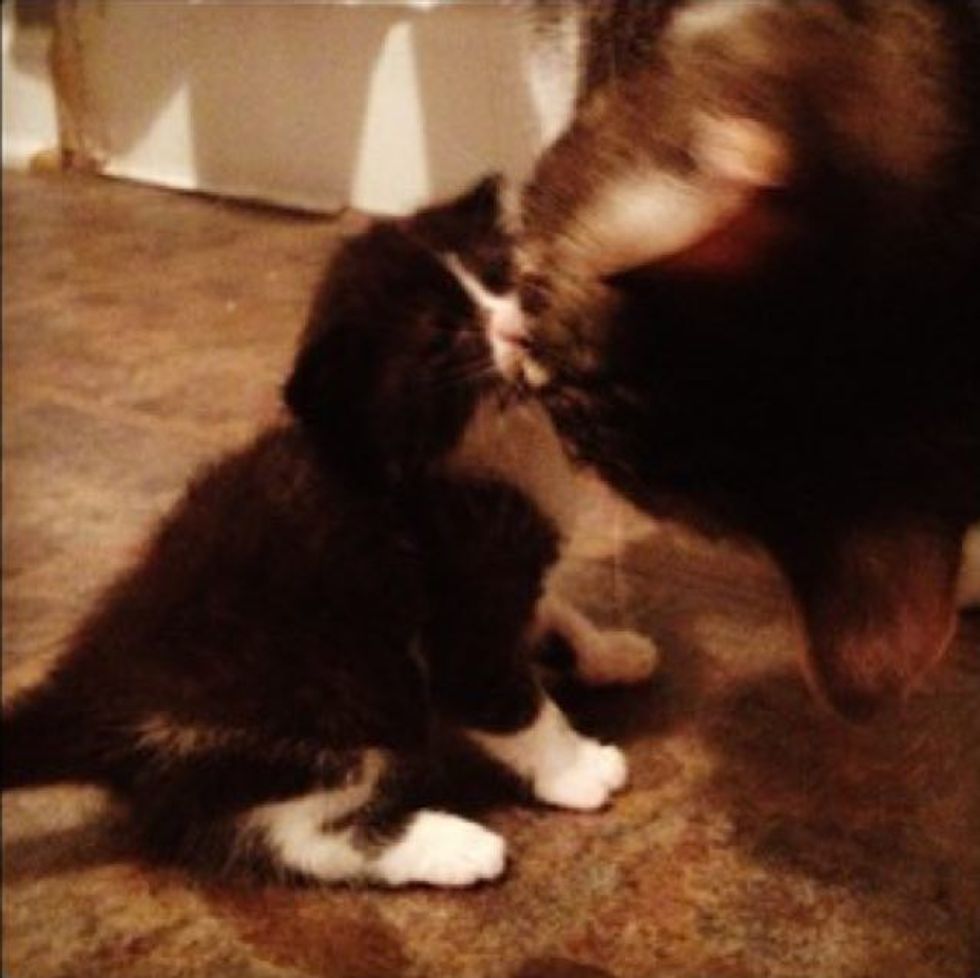 "Milton looking on in horror as Mavis attempts to nurse. They slept together most nights."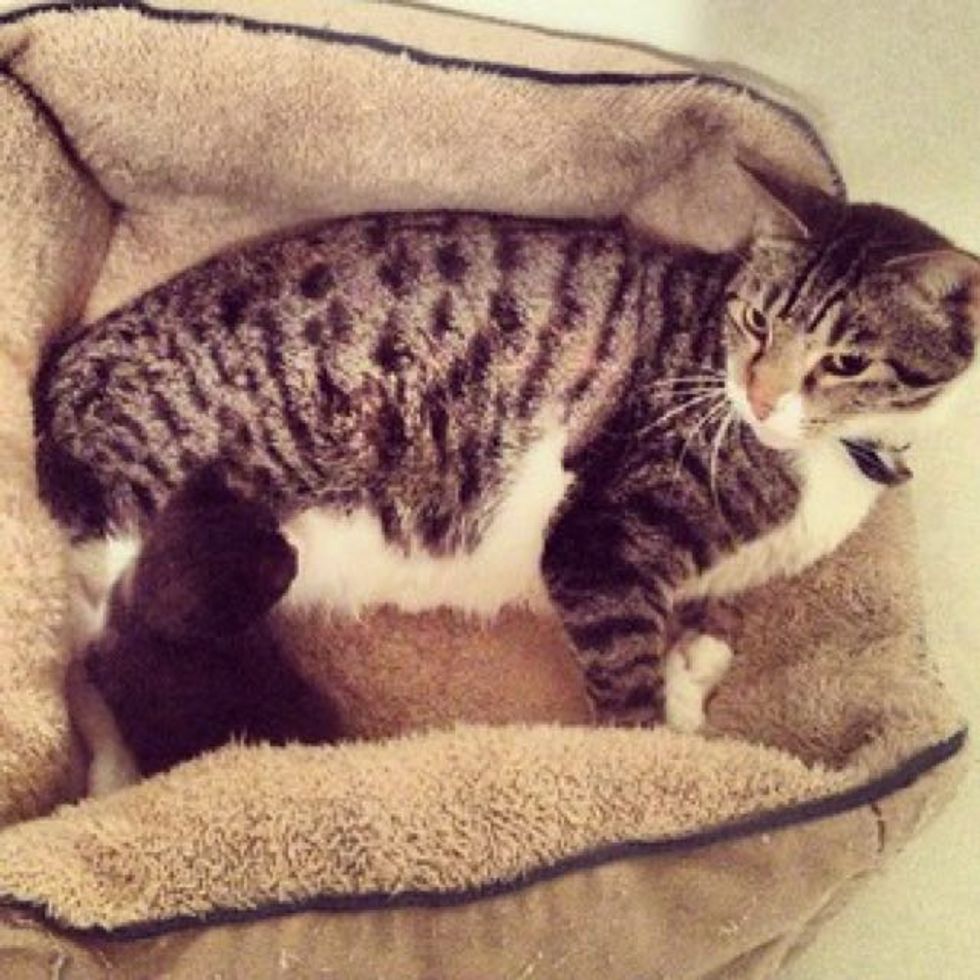 "I didn't have any appropriate stuffed toys for her to snuggle with, so I gave her a slightly tattered dog toy. Her ducky became her best friend."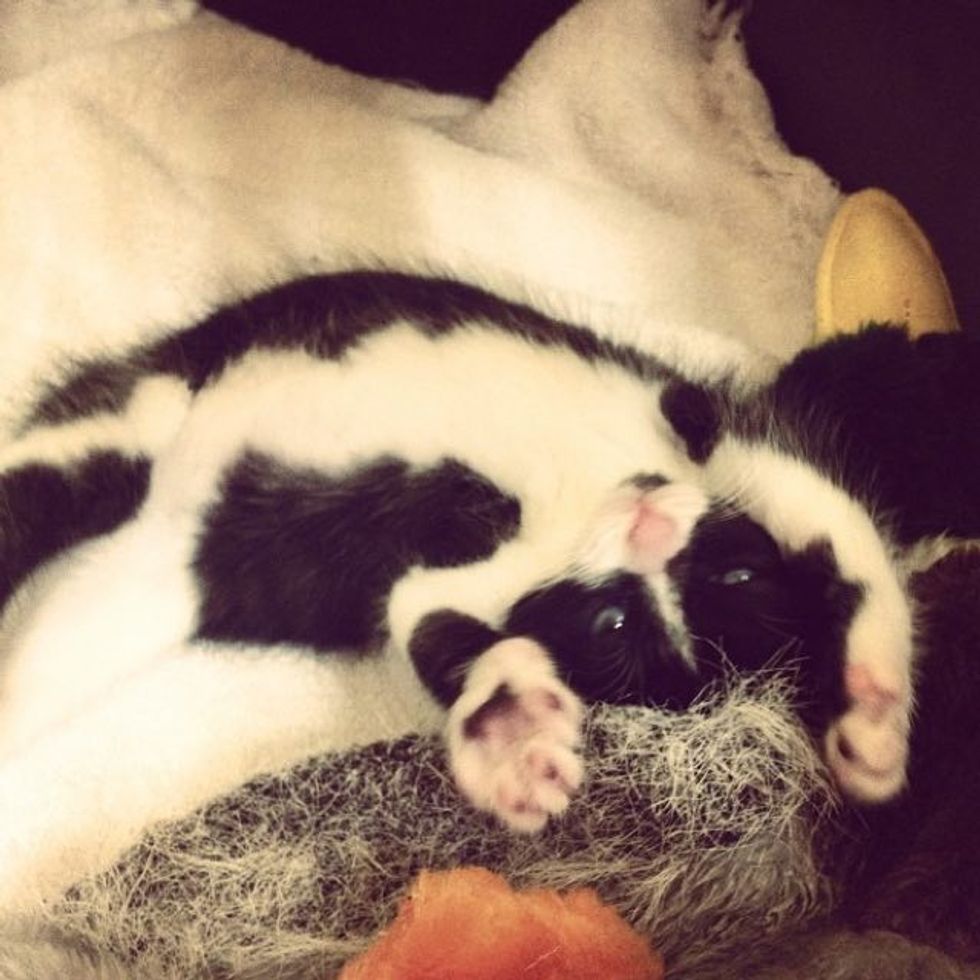 "Here she is, slightly older, and in her new home, but still in love with her ducky."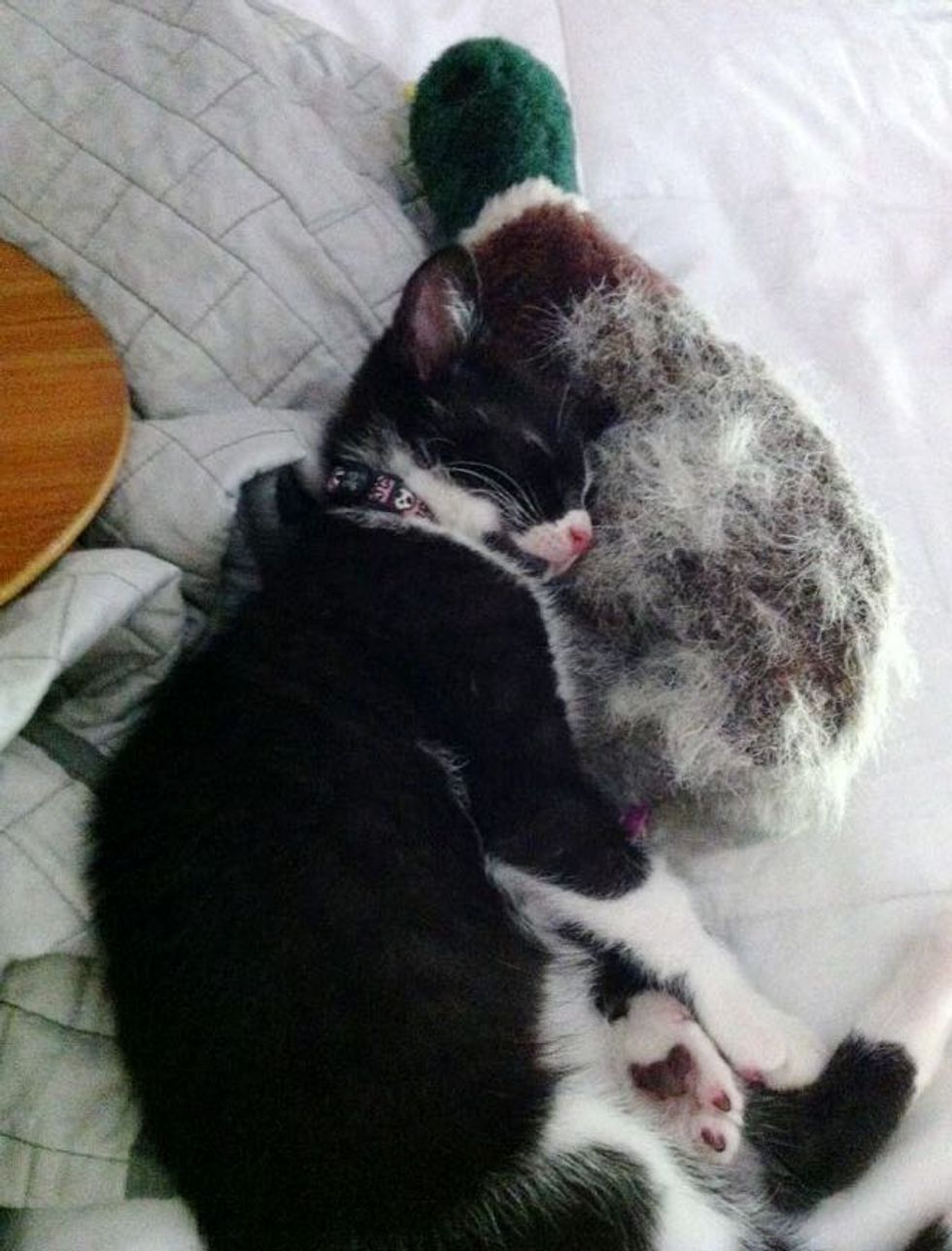 Photos via imgur.