A tiny stray kitten clung to a man on his shoulder after he rescued her.
Meet Miso!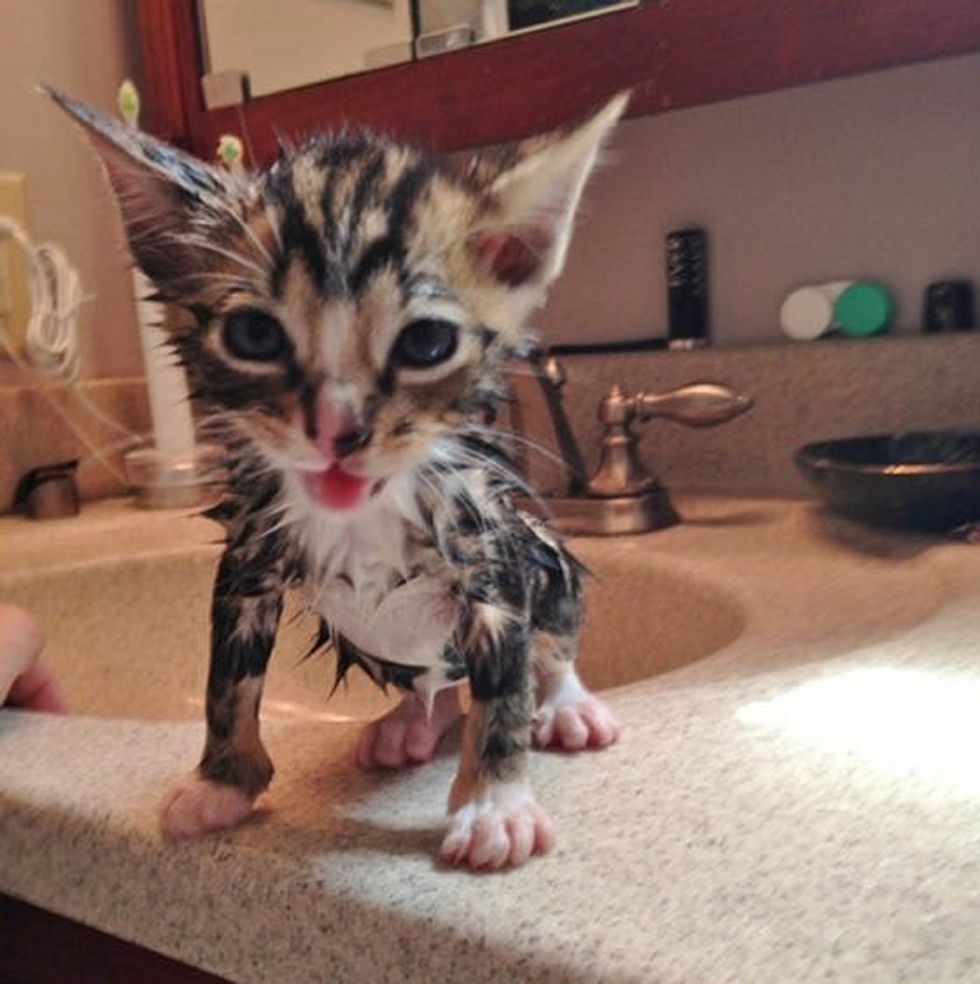 Nick H
Tiny Miso was a stray, wandering around an apartment building when Nick H. spotted her. As an animal lover who has a cat of his own, Nick rescued the little tabby and gave her a home.
Miso likes to climb on his shoulder so she can stay close to him. They share a very special bond.
After a much-needed bath, Miso crawled onto Nick's shoulder for some extra TLC.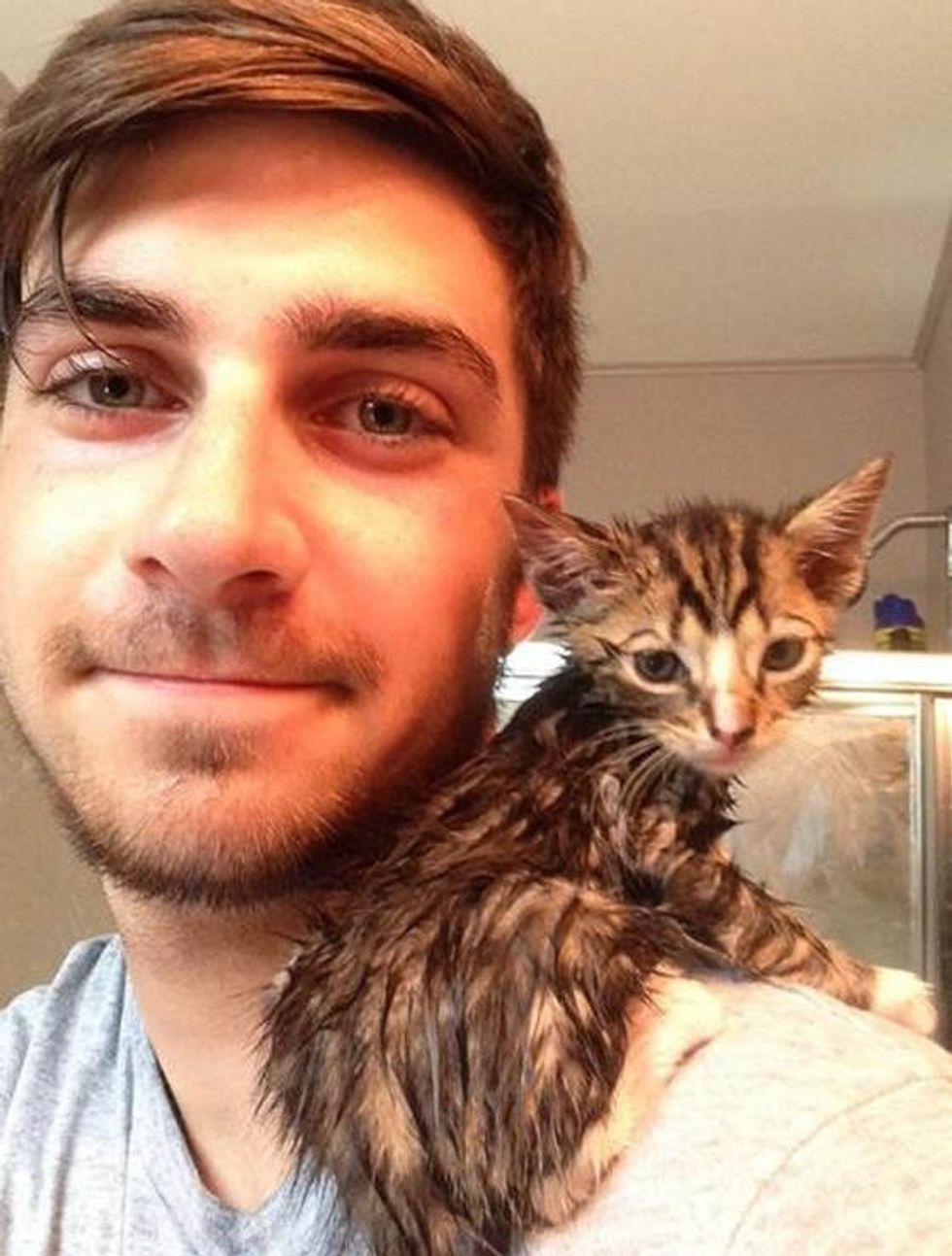 Nick H
She scarfed down the food.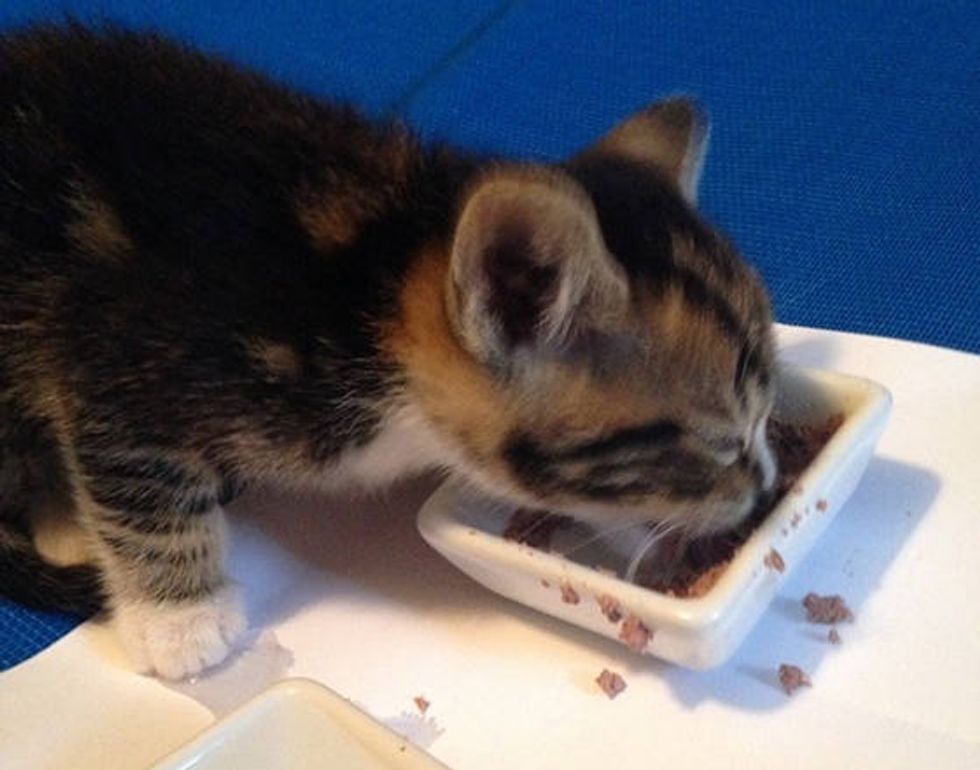 Nick H
After a big meal, Miso snuggled up to her human for a nap.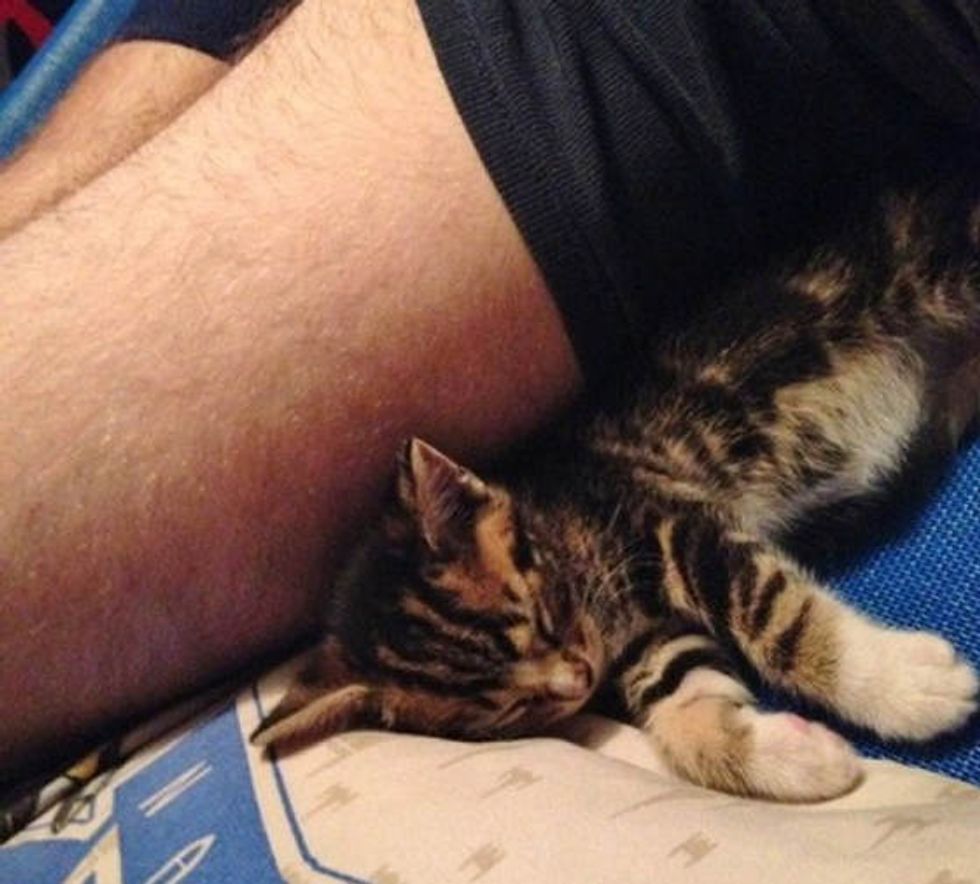 Nick H
Man's best friend.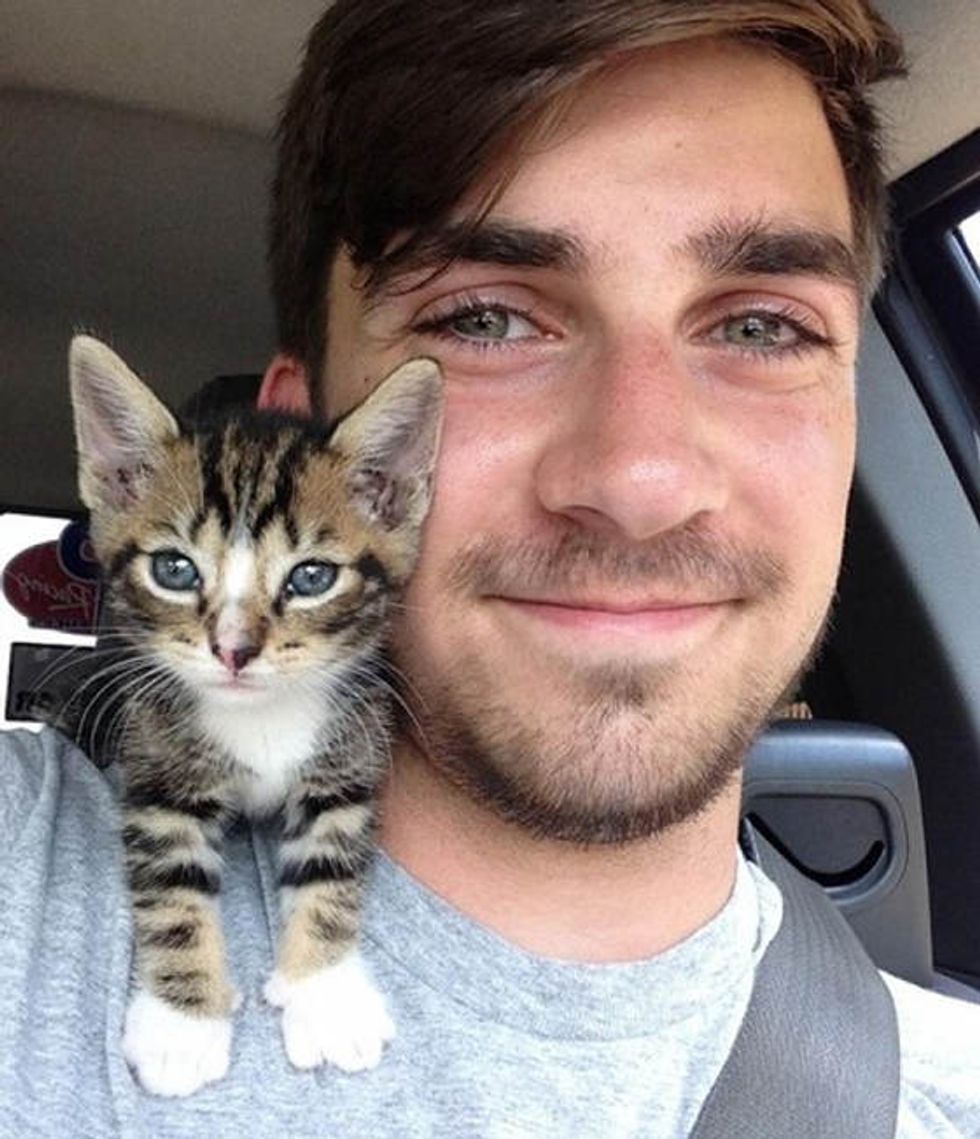 Nick H
Real men love cats. More info: reddit.
Share this story with your friends.
Related story: Heroic Man Rescues Kitten Stranded in Flood Waters