Laura Galluzzo was heart broken when she had to say goodbye to her beloved cat of 17 years. Her neighbor's kitty came to check in on her one day, and has been coming back almost every day since.
Meet Simba!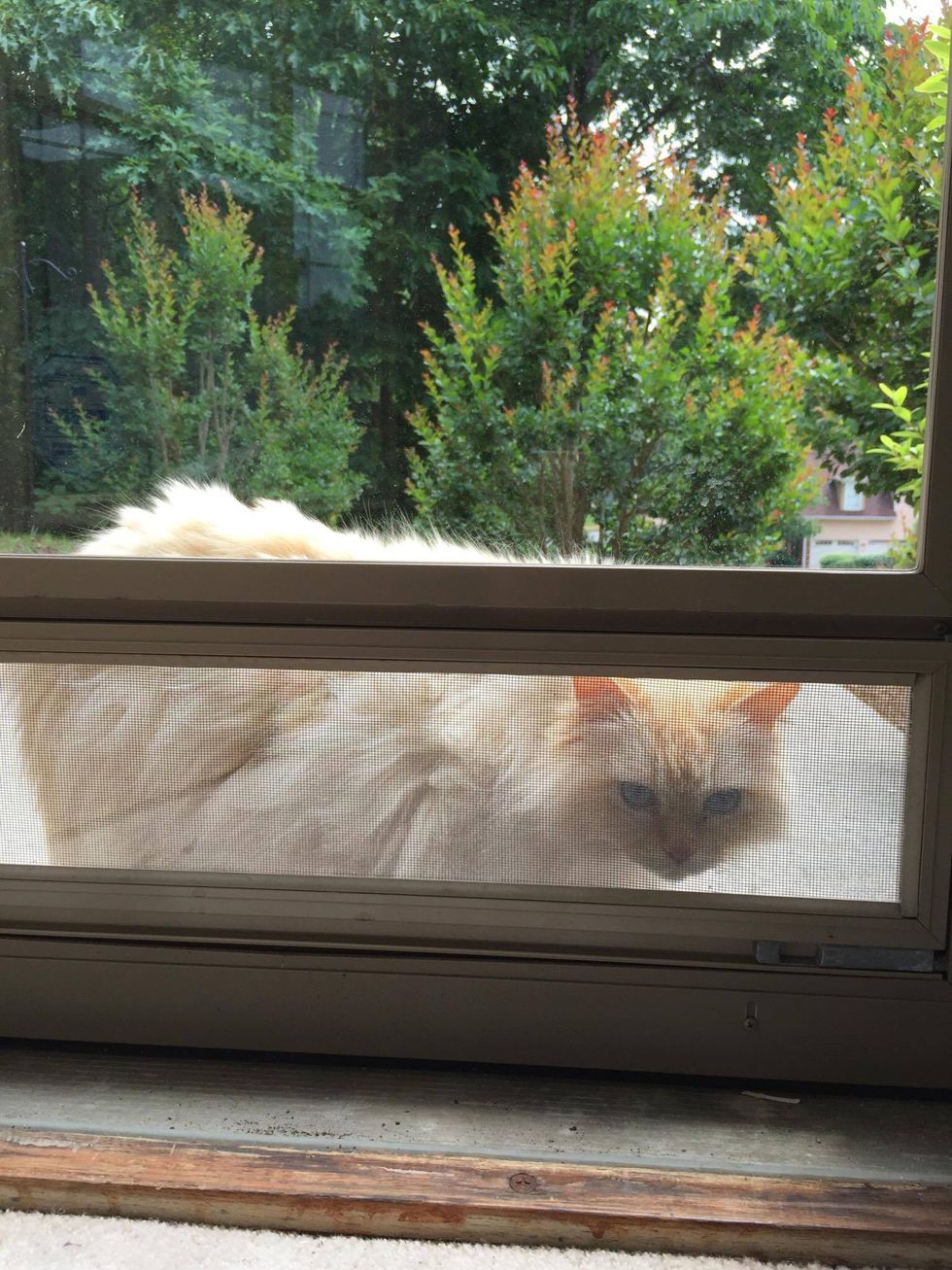 Supplied by Laura Galluzzo
Laura and her family moved into their new home a year ago, and one afternoon as she looked out her side patio door, she was greeted by a beautiful fluffy cat.

"He was looking in at me. I walked out and he immediately meowed at me as if he was saying 'Hi' and introducing himself," Laura told Love Meow.
Her senior cat, Ella, was inside watching the little feline guest but keeping her distance. The friendly cat, named Simba, came back once in a while on the side patio and always peeked in their door to say "Meow!"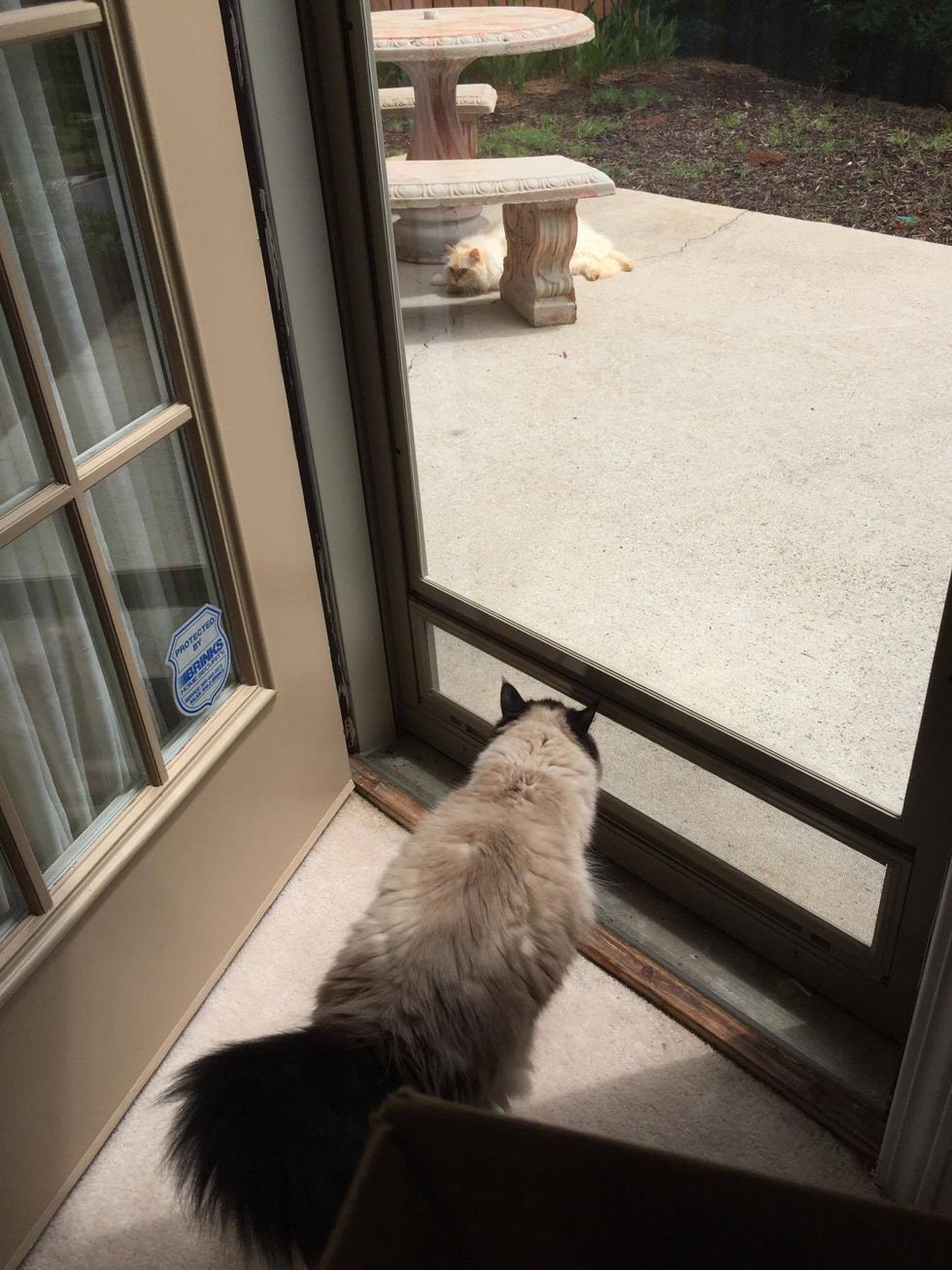 Ella watching SimbaSupplied by Laura Galluzzo
"Ella would always sit inside the door and watch him. It was really cute. I found out that Simba lived next door so I was always happy to see him."
Early July Ella crossed the rainbow bridge from kidney failure at almost 17. She'd always been her human mom's little shadow, and Laura missed her terribly.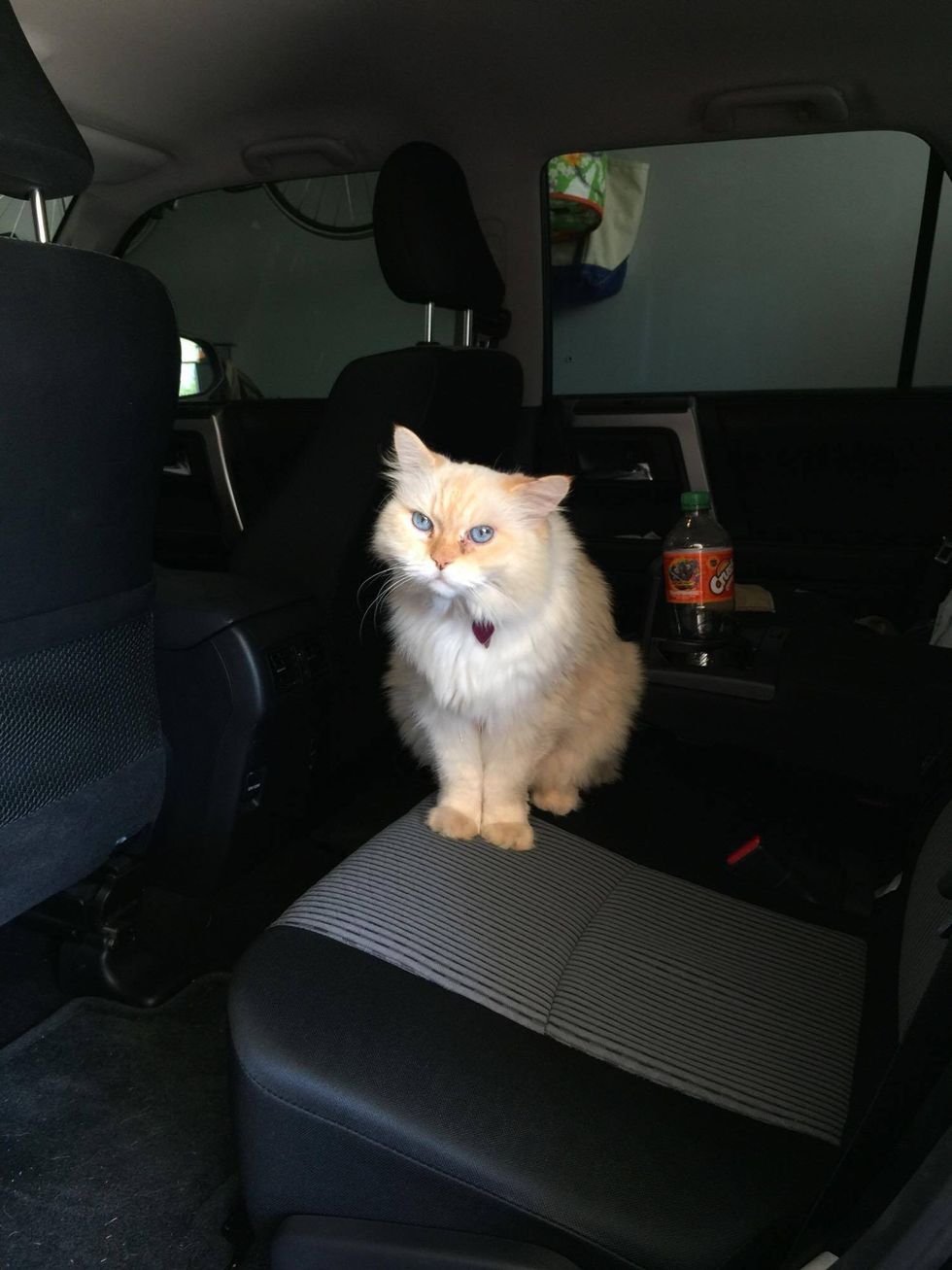 Supplied by Laura Galluzzo
A couple weeks after Ella's passing, Mr. Simba came back. He started making his regular visits several times a week to spend time with Laura.
"Sometimes he will hang out on our front porch steps with me but he really loves to hang out in our garage, especially if he can hop into my SUV and take a nap," Laura told Love Meow.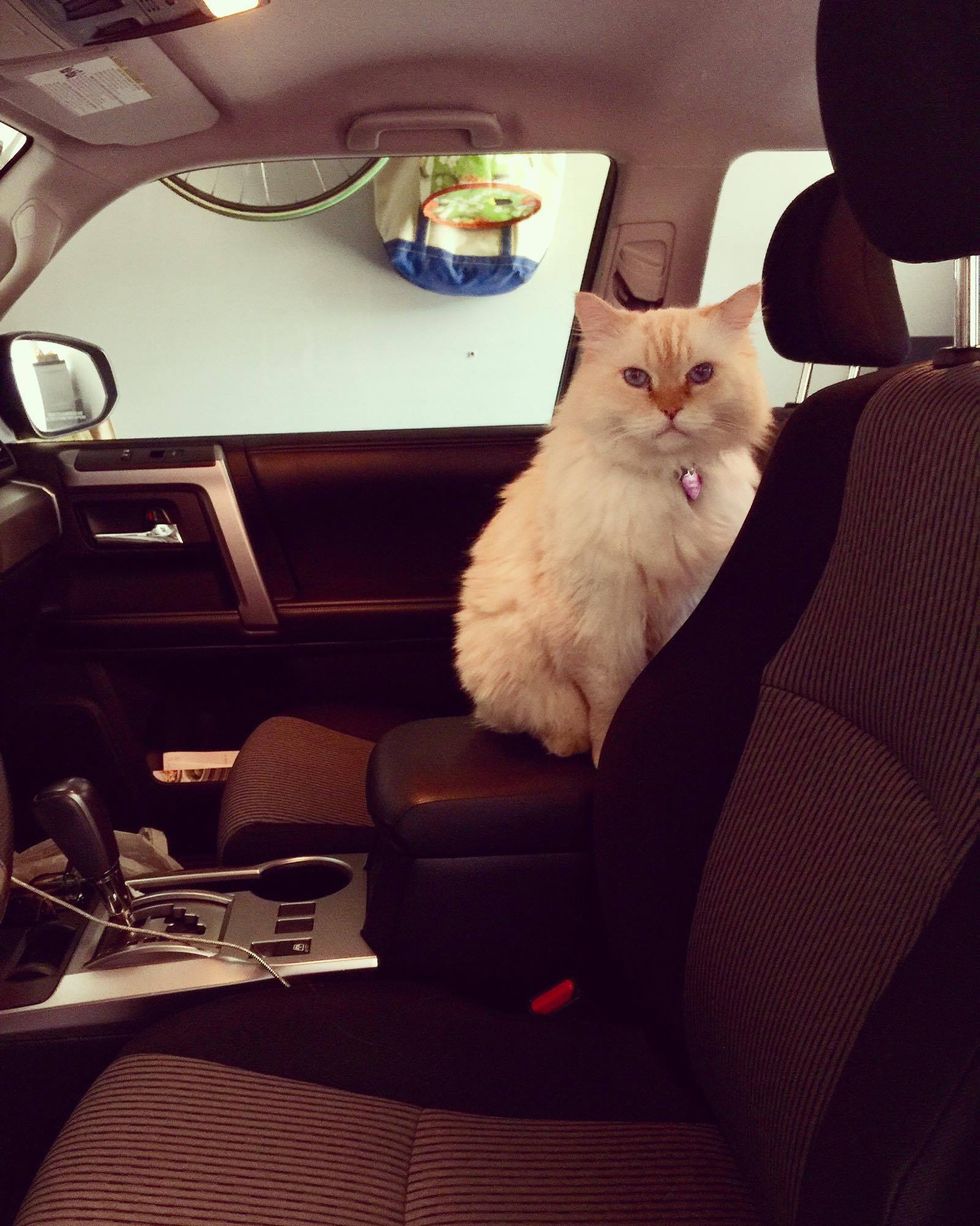 Supplied by Laura Galluzzo
Simba enjoys being picked up and held on Laura's shoulder for as long as she wants while getting some scritches.
"I truly believe that somehow he knew my cat had passed away and I was very sad. He would show up just when I needed something to lift my spirits," Laura told Love Meow.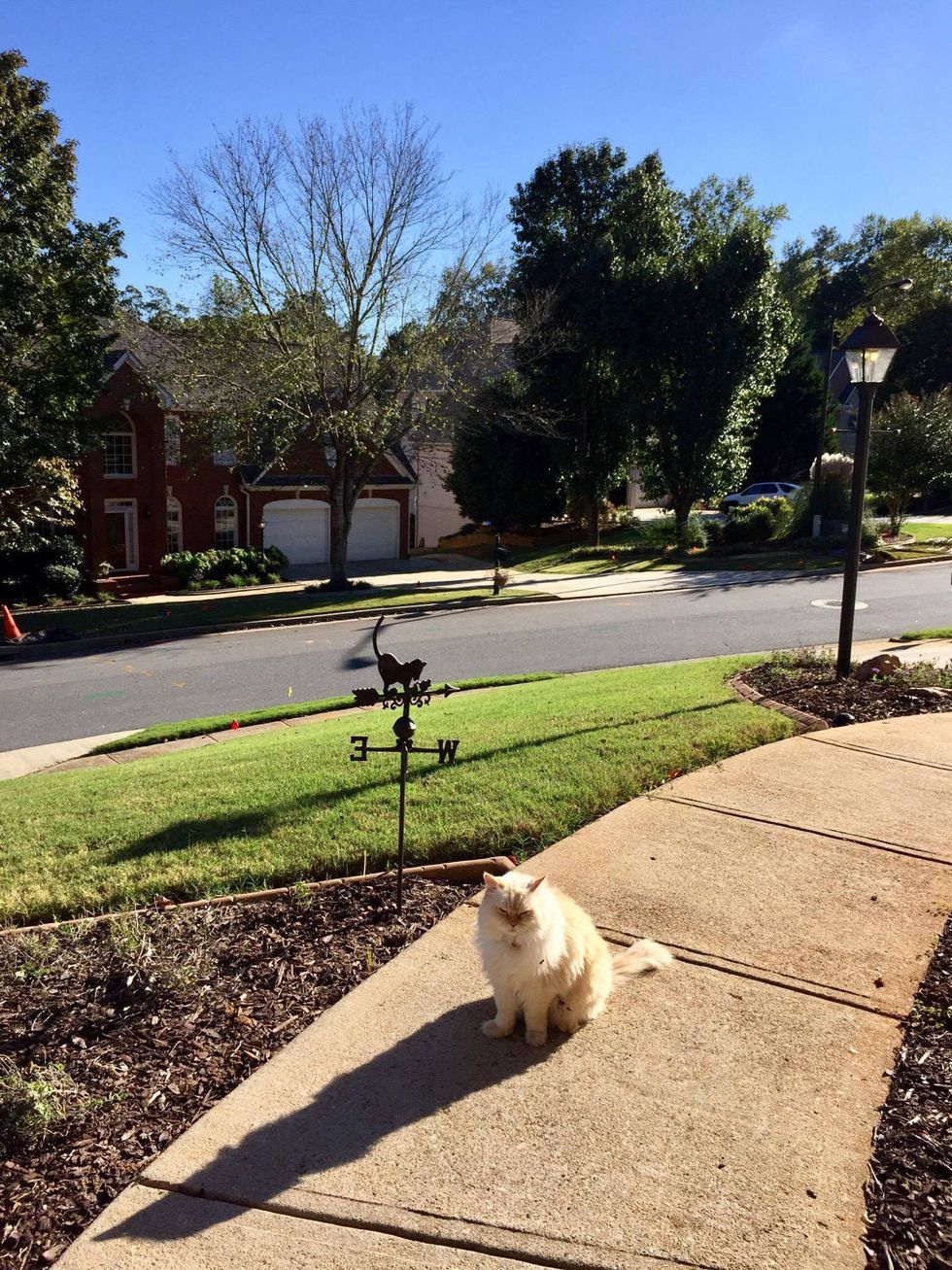 Simba's owner, who lives next door, was surprised and amused by her kitty's regular visits when Laura shared it with her. The sweet feline had never done anything like that for anyone before Laura. "She said, he must really like you."

The owners are happy to share their little boy with the neighbors.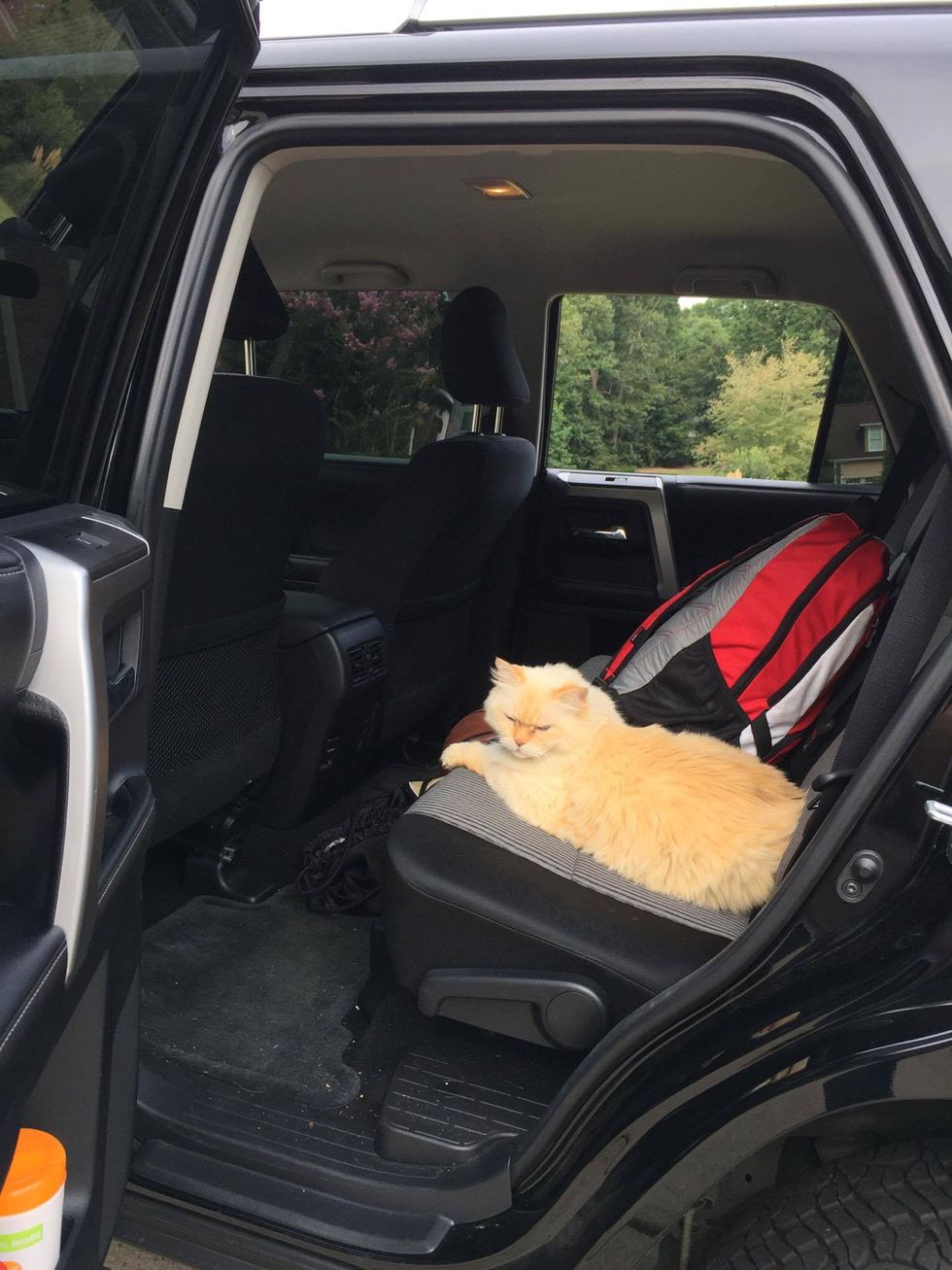 Supplied by Laura Galluzzo
"Simba is such a special kitty."
Hanging out with Laura on the porch, purring away.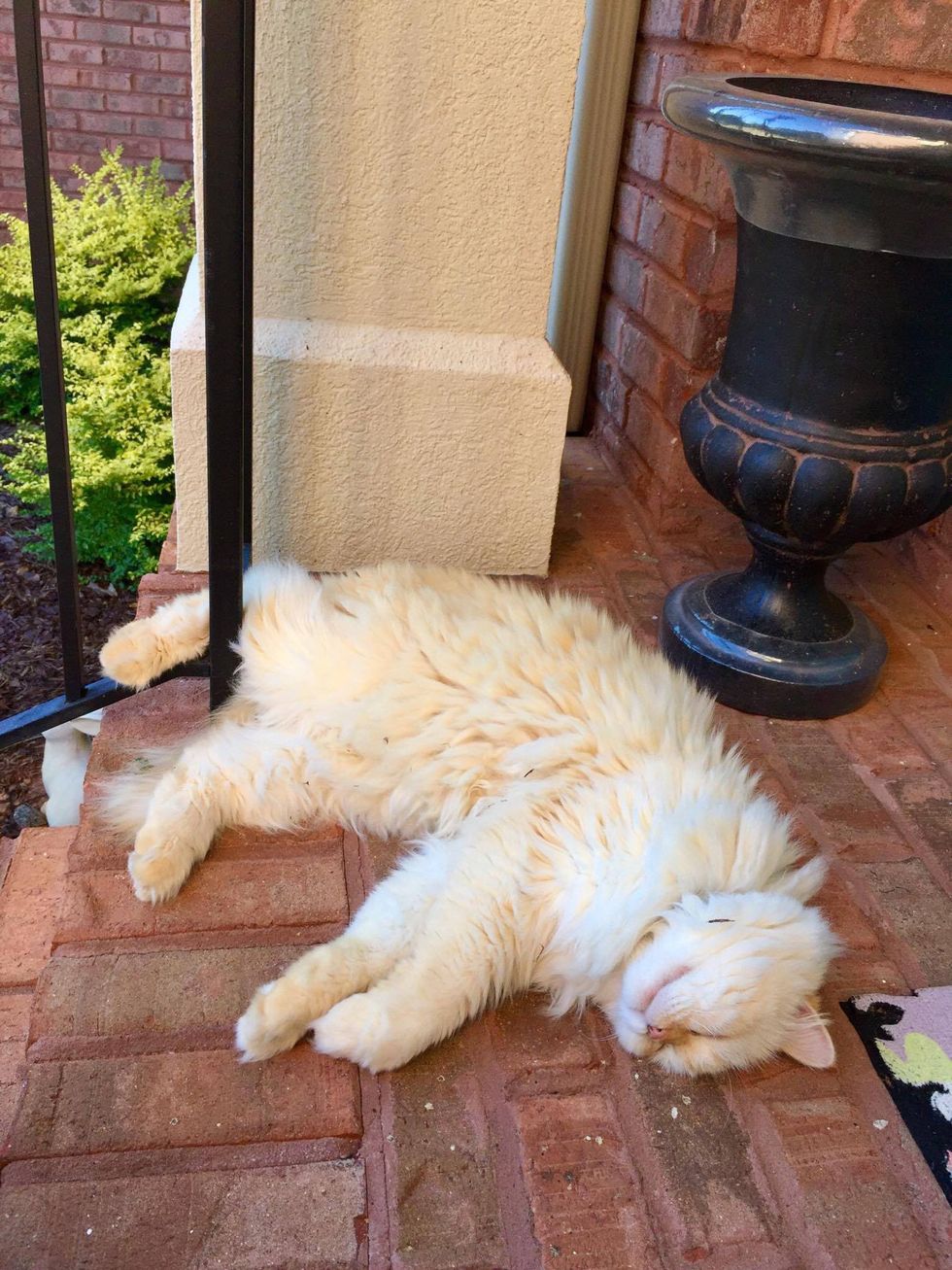 Supplied by Laura Galluzzo
"He's a gentle giant who is full of love. I feel very honored and grateful for Mr. Simba. I treasure his visits," Laura told Love Meow.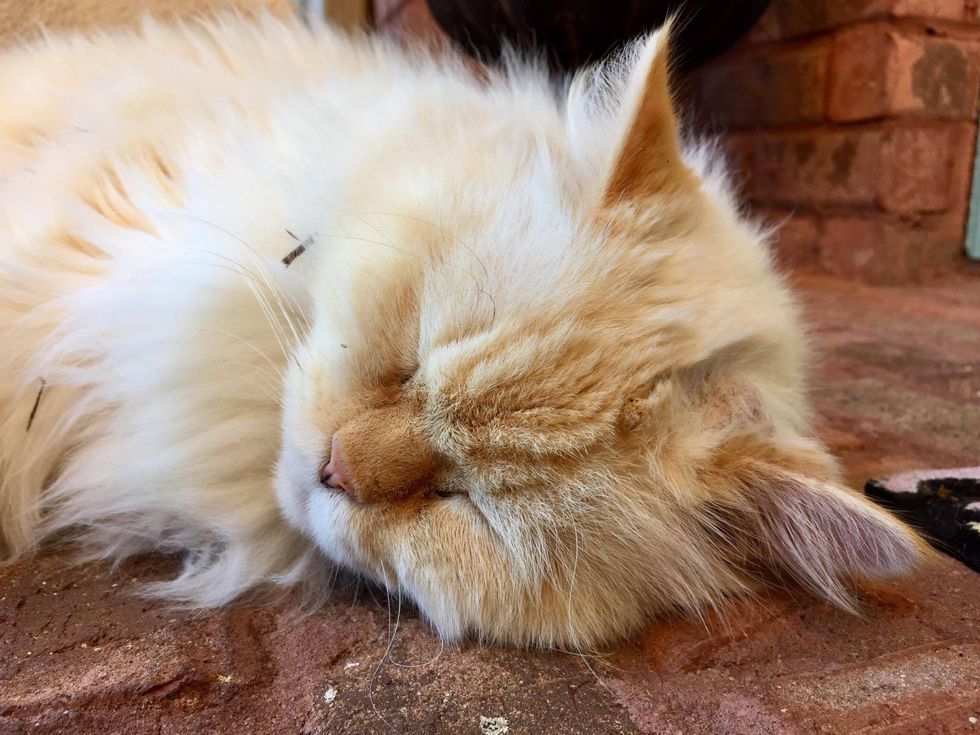 Supplied by Laura Galluzzo
Share this story with your friends.
Related story: Neighbor's Cat Comes to See His Dream Girl Almost Every Day For Two Years