A tiny kitten found himself in a bit of a pickle, when he was trapped inside the engine of a parked car last Sunday evening. Several concerned residents heard the kitten's cry and dialed 911 for help.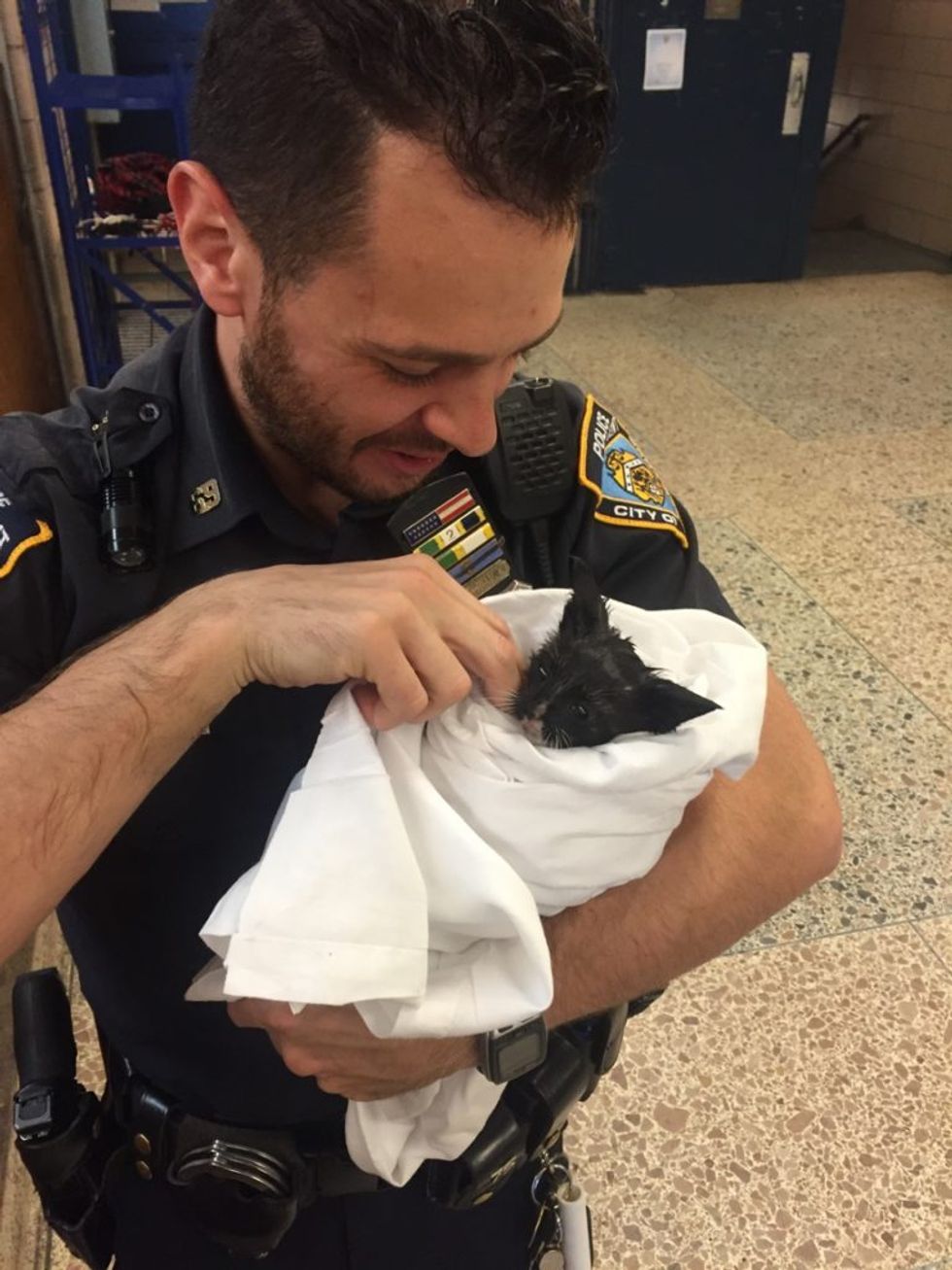 Photo: @NYPD69Pct
Brooklyn Sergeant Rios and Officer Reiff quickly came to the kitty's rescue. After inspecting the whereabouts of the kitten, Officer Reiff used a jack to prop up the car so he could crawl underneath it to find a safe way to retrieve the kitten.
When he spotted the kitten, he gently pulled him out to safety.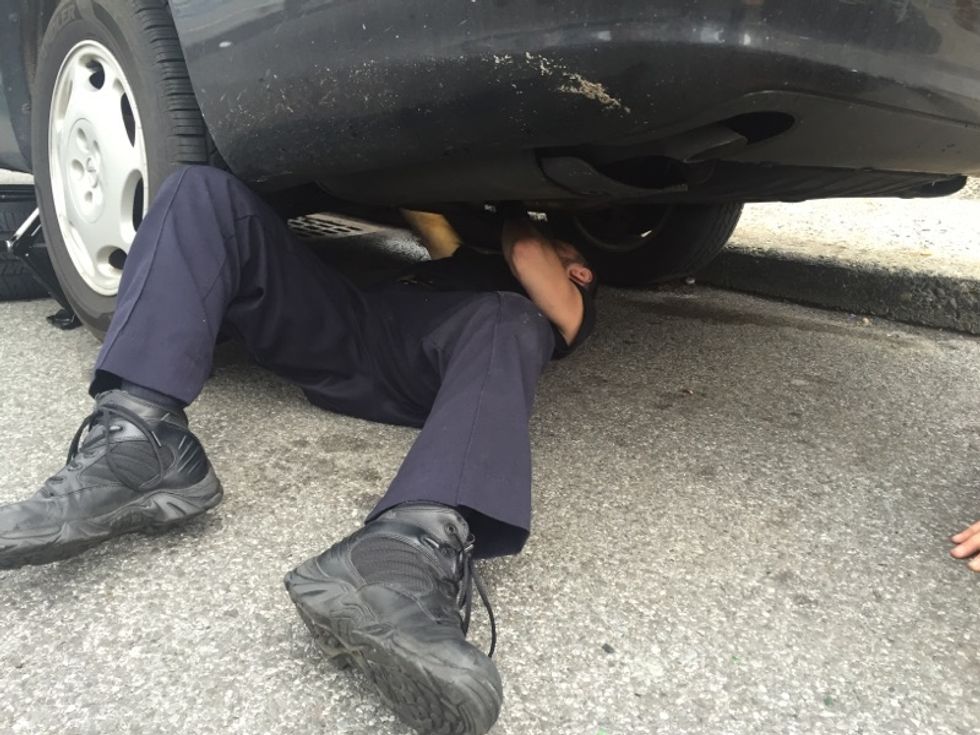 Photo: @NYPD69Pct
Finally the kitten was out of the car and into the safe arms of his rescuer.
They were happy to learn that the kitten was doing well but just a bit dirty and greasy.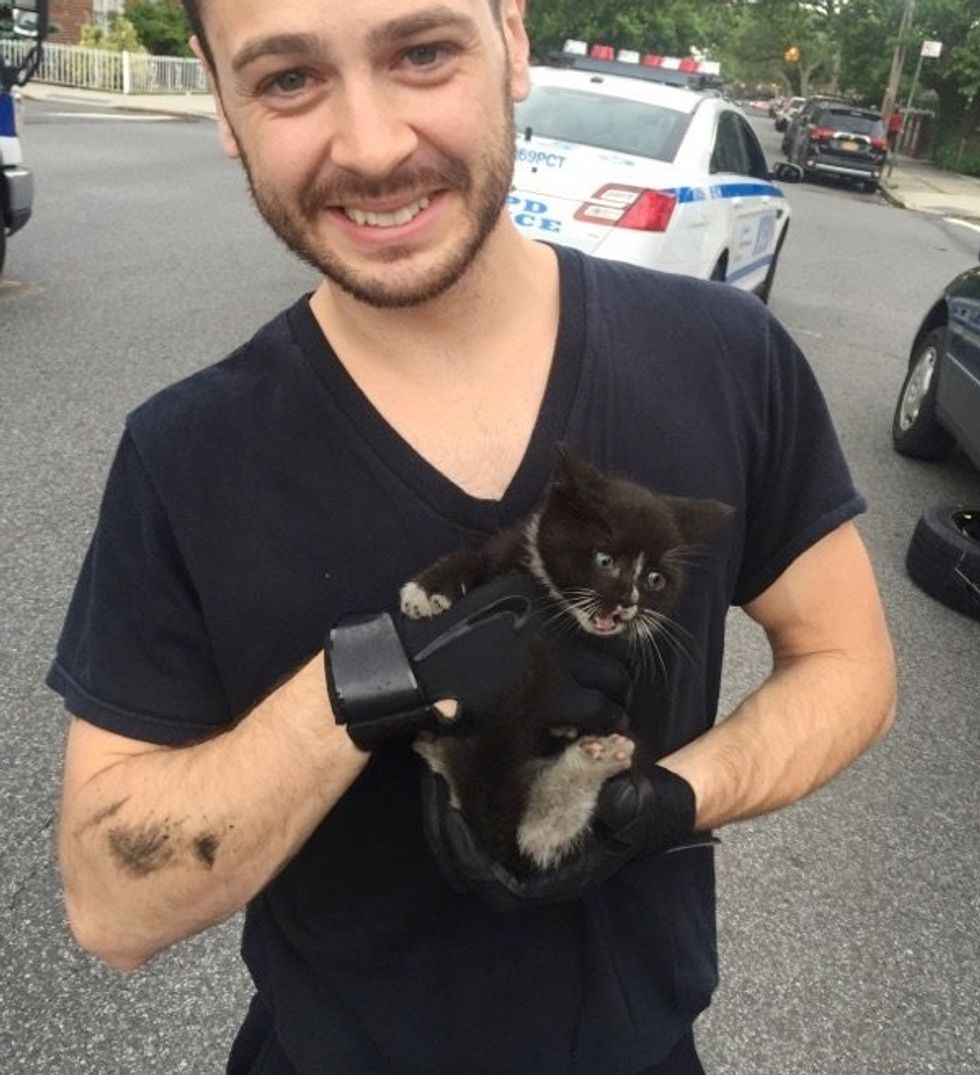 Photo: @NYPD69Pct
Officer Reiff took him back to the station to give him a very needed bath and some cuddles afterwards.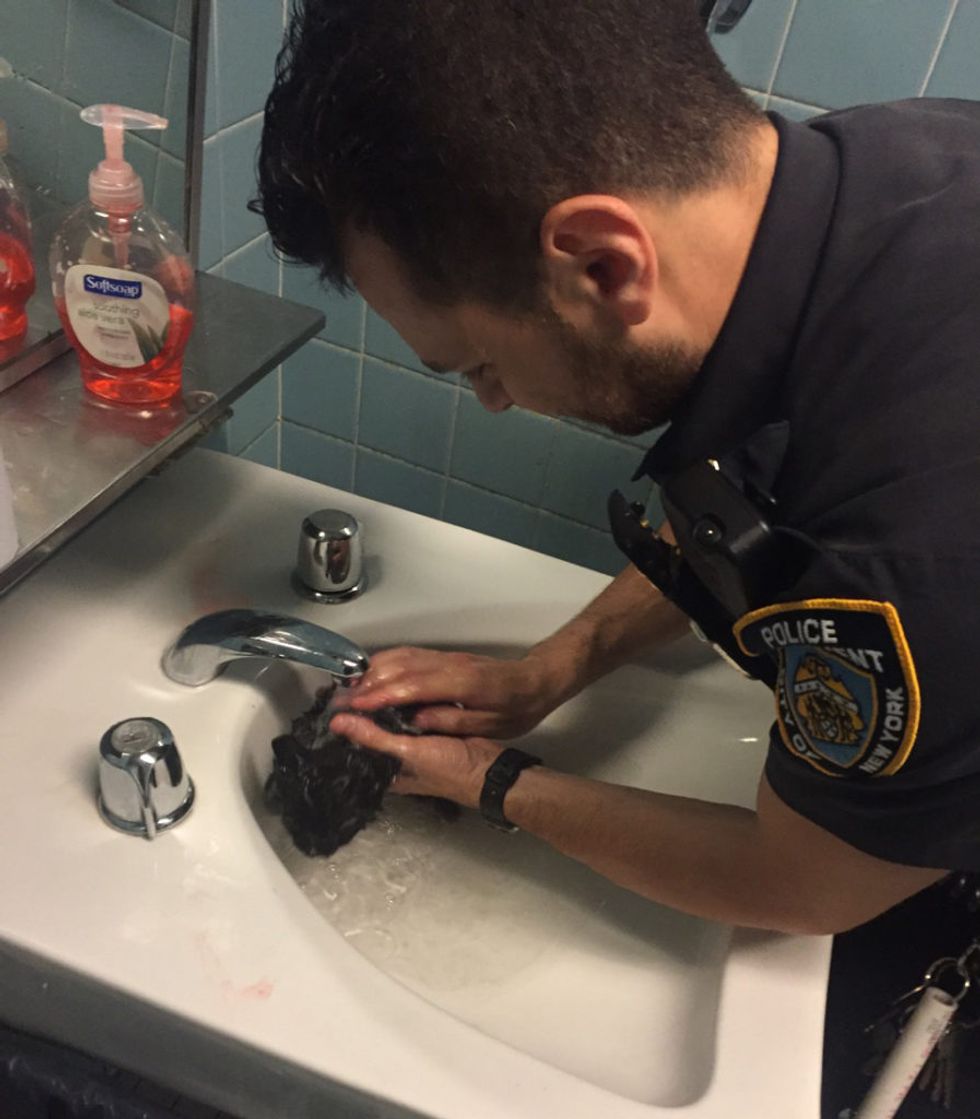 Photo: @NYPD69Pct
One of the officers at the station fell in love with the tiny rescued kitten and offered to adopt him.

No more wandering on the streets. The little fur buddy is now living happily in his forever home.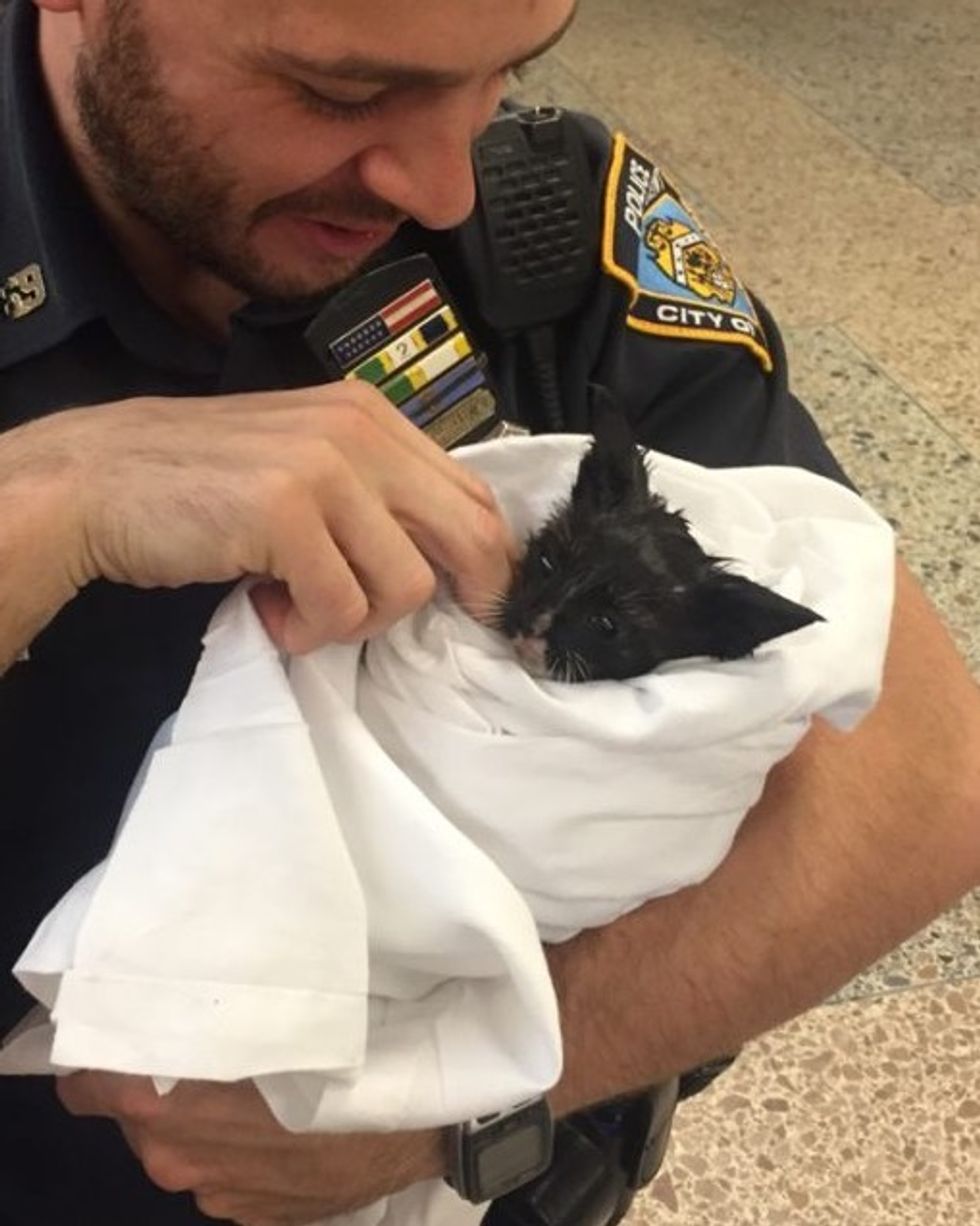 Photo: @NYPD69Pct
Share this story with your friends!
(h/t: nypdnews)