Moses the kitten became motherless at only a couple days old. He's noisy, adorable, and his survival is a miracle. This is his story.
He was very hungry when they brought him home. They kept him warm and fed him around the clock. After a lot of hard work and love, Moses was brought back to health and started to thrive!
"This is Moses, filling up on kitten formula. He was orphaned just a few days after birth, and just opened his eyes the day before this."
Moses learning to walk!
Moses loves the sound of the water running in the kitchen because he knows that his food is soon to come. This is what happens when he becomes impatient.
Moses as a tiny baby then...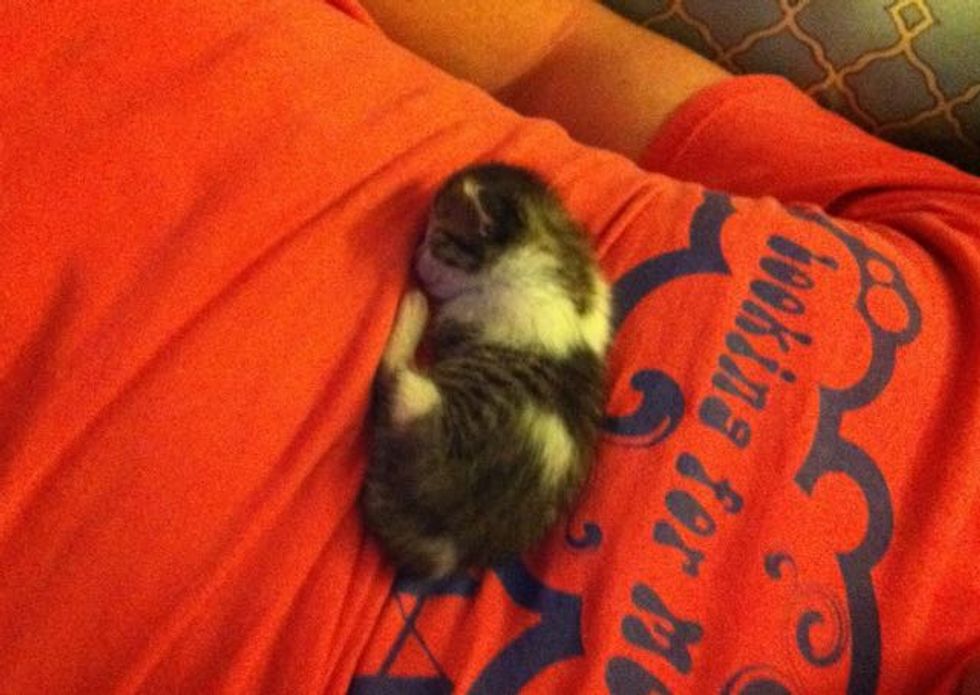 Moses all grown up now!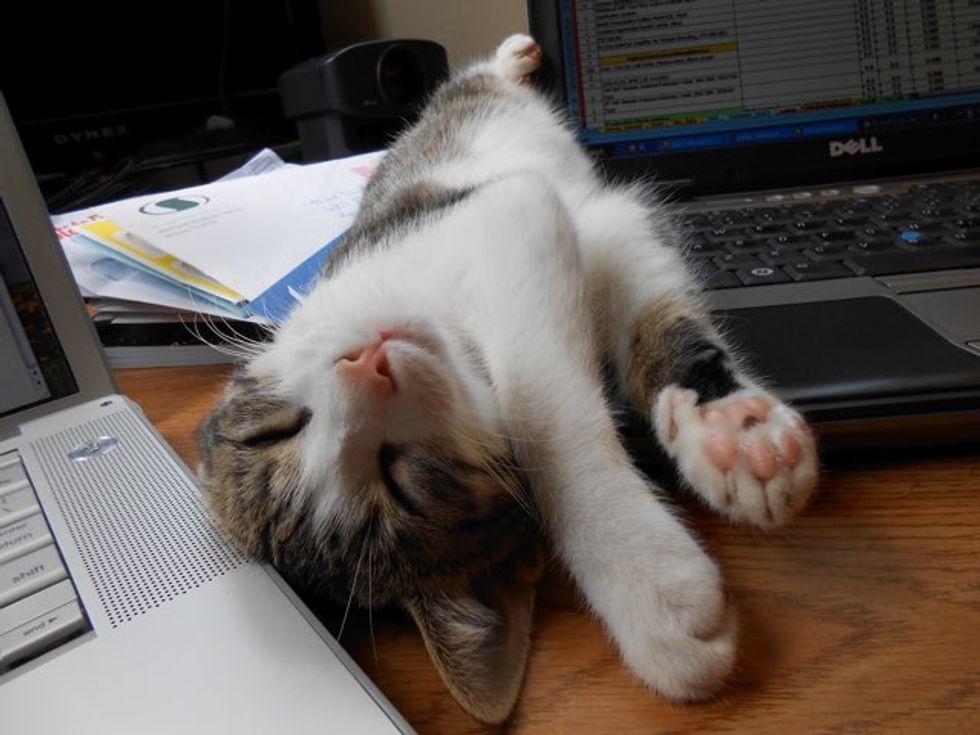 Photos from Moses the Cat.