A litter of orphaned kittens were rescued in the woods. When Shannon William's daughter brought them home, their Boston Terrier began to nurse them despite not having been pregnant.
The kittens were found outside, cold and wet, when they were about a week old. Memory the dog used to be afraid of cats, but took in the little orphan babies and began nurturing and cuddling with the days-old kittens.
"She's nursing them, cleaning them, carrying them around, everything." Shannon wrote via Facebook.
"She's been very protective from day one," she told The Huffington Post. "On the second day that we had them, my daughter had one of the kittens in her hands. And Memory my dog took it out of her hands and carried it back to her dog bed with the other kittens.
"She would carry them up on the couch with her. If they got up and started to walk to the edge of the couch she got up, picked them up with her mouth and laid them down with her."
WATCH VIDEO:
PHOTOS: Memory with her adopted kittens.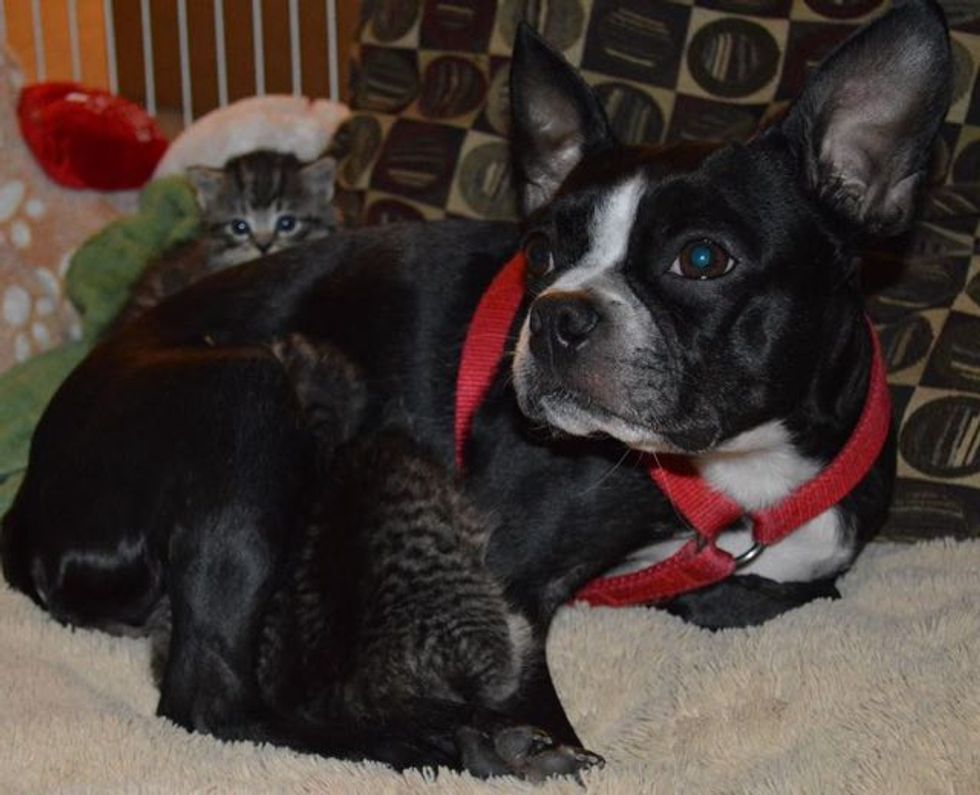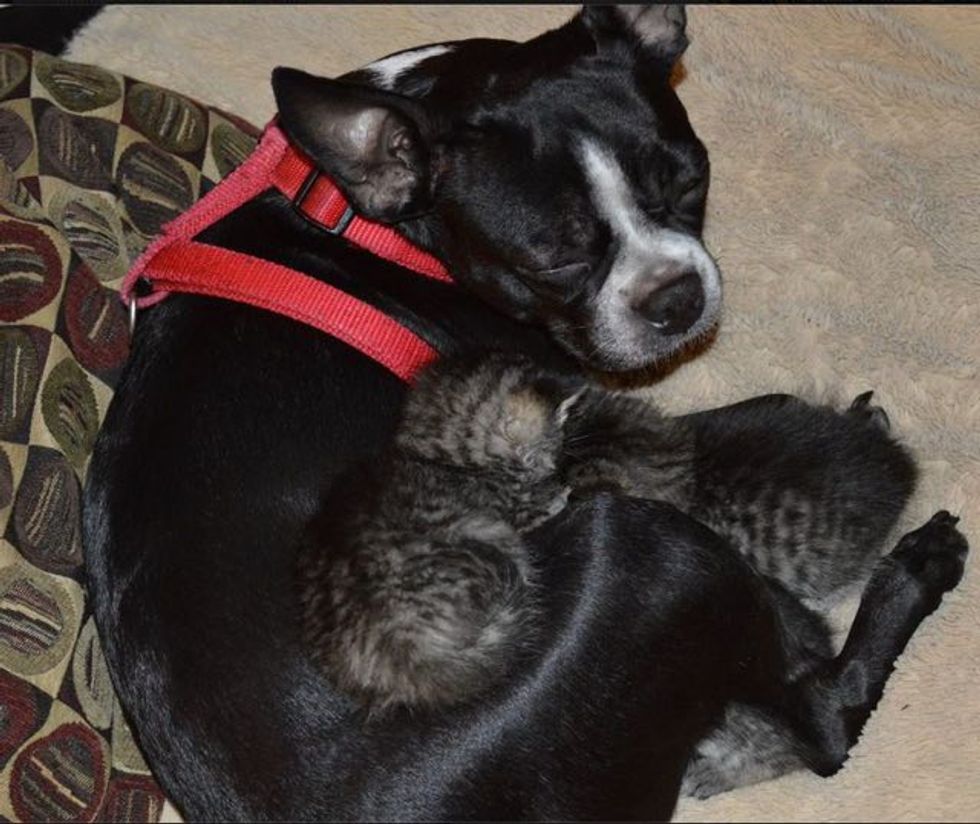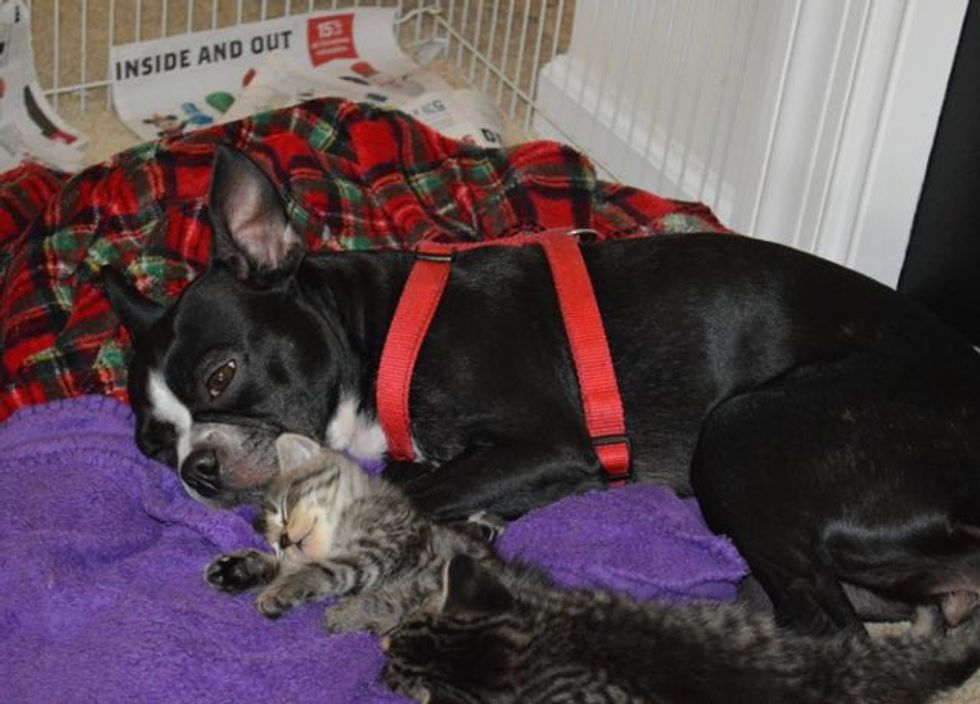 Photos by Shannon Williams. Source: Huffington Post and WMBF News.