Joey the kitten became an orphan at two weeks old, and is now shopping for a new home along with his new friend Chesney who is helping him on his way.
Accoridng to Daily Mail, "Joey's mother was killed crossing the road near Exeter, Devon leaving Joey homeless until he was accepted by a mother with six-week-old kittens at a cat adoption centre.
But with the three older kittens already there's not enough room for little Joey to stay too long so he's on the lookout for a new home just like his new 'step-brother' Chesney through Exeter Axhayes Adoption Centre."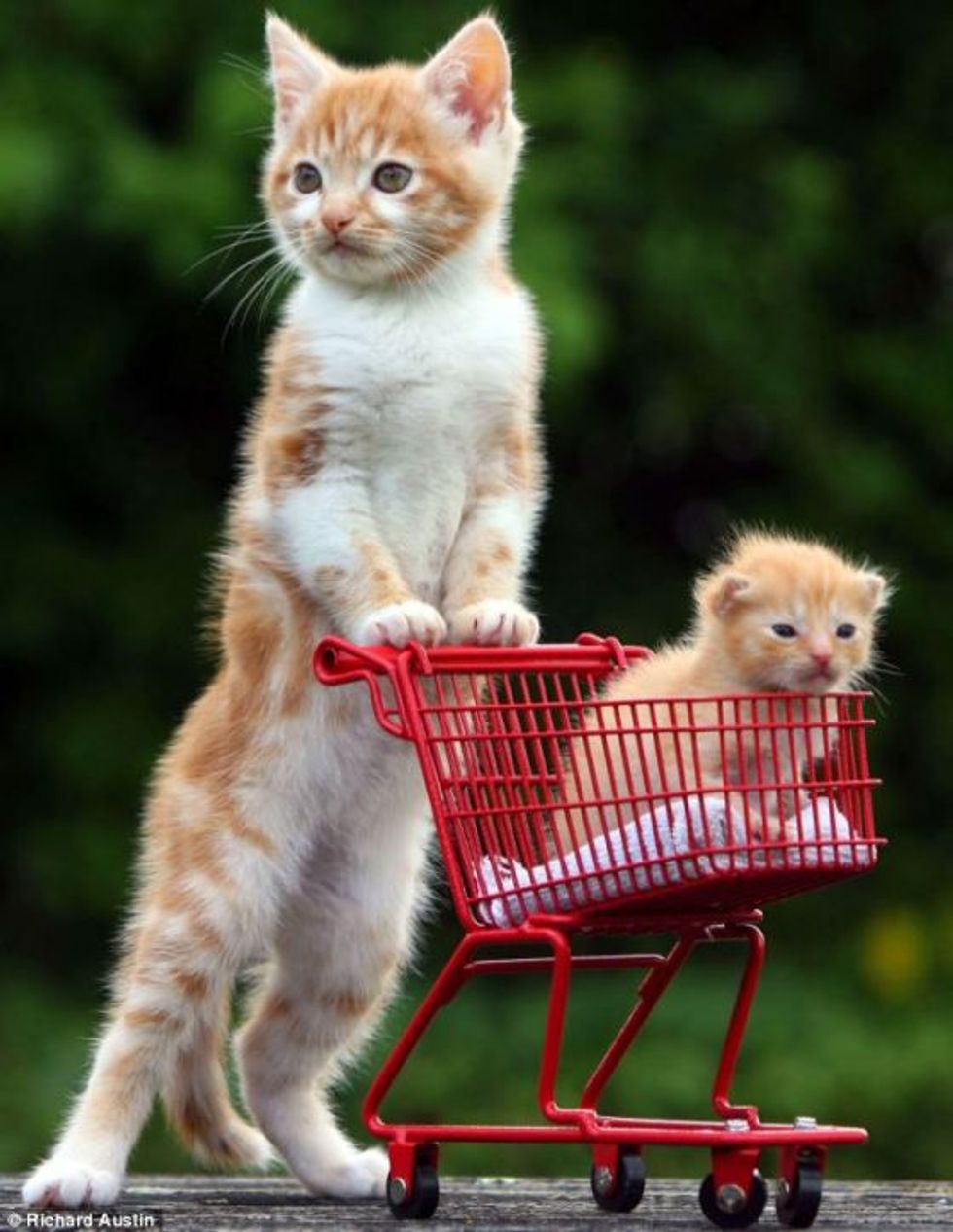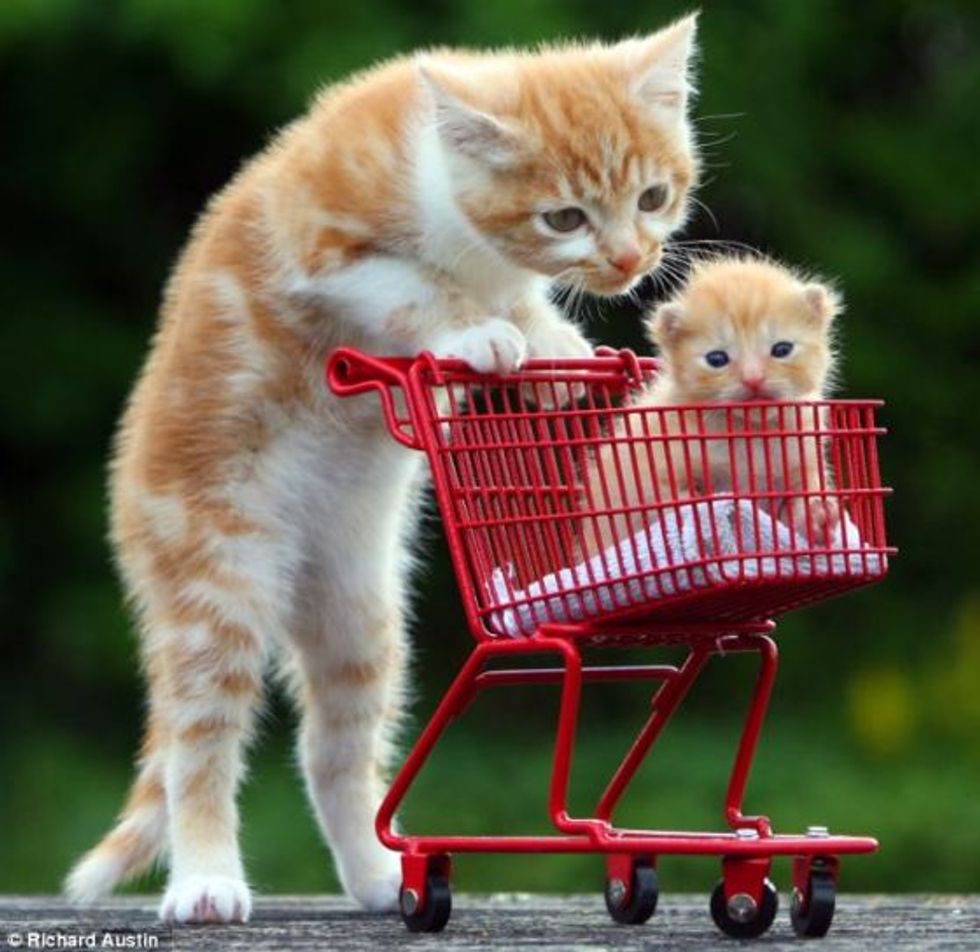 Photos by ©Richard Austin via Daily Mail.