These tiny orphan kittens from the Arizona Humane Society now have a dog nanny, Boots, a 12-year-old Chow/Golden Retriever mix and Hurricane Katrina survivor.
Boots is helping the motherless kittens in the nursery, giving them all the love and TLC a mother would.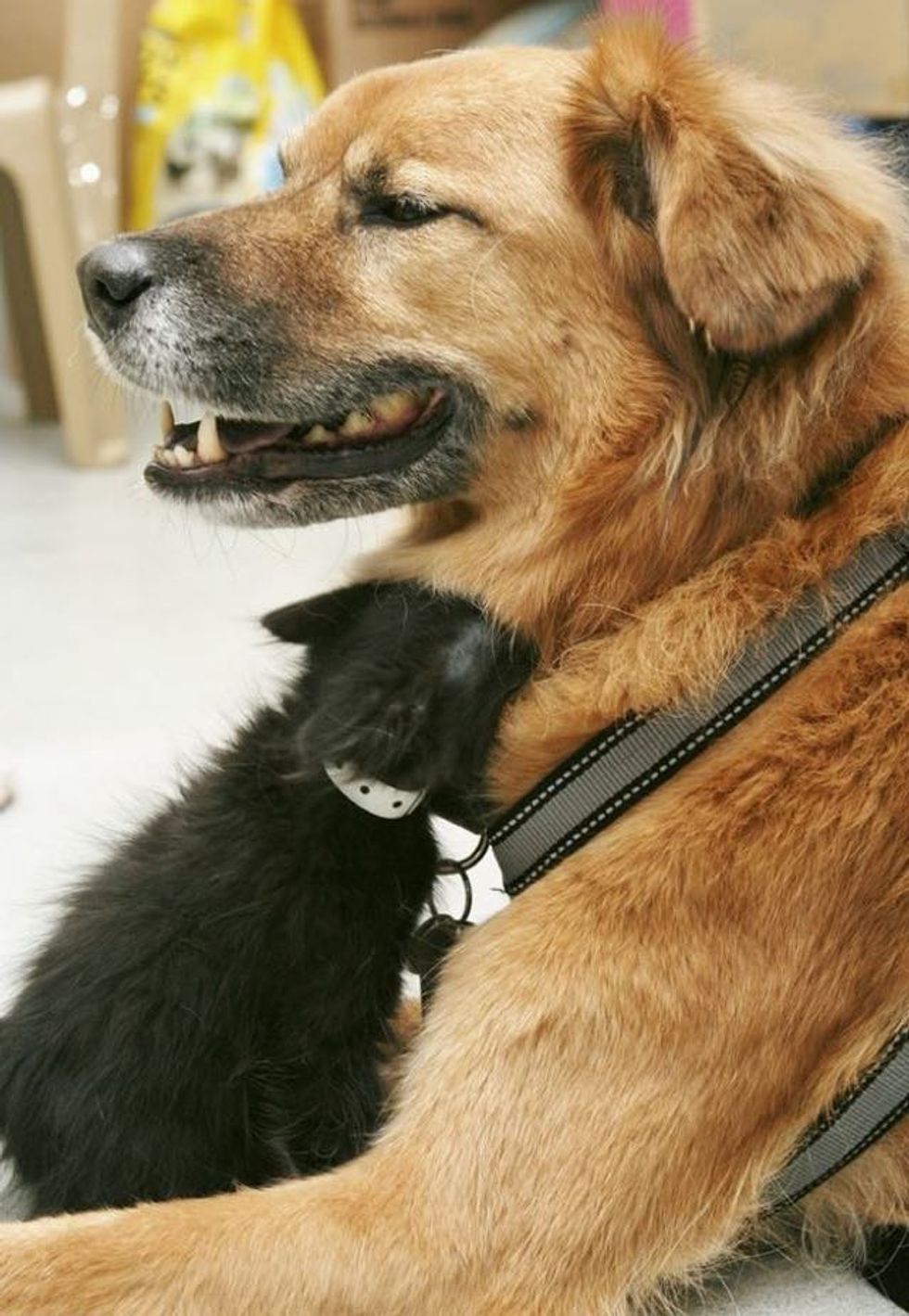 These adorable kittens are between five and eight weeks old.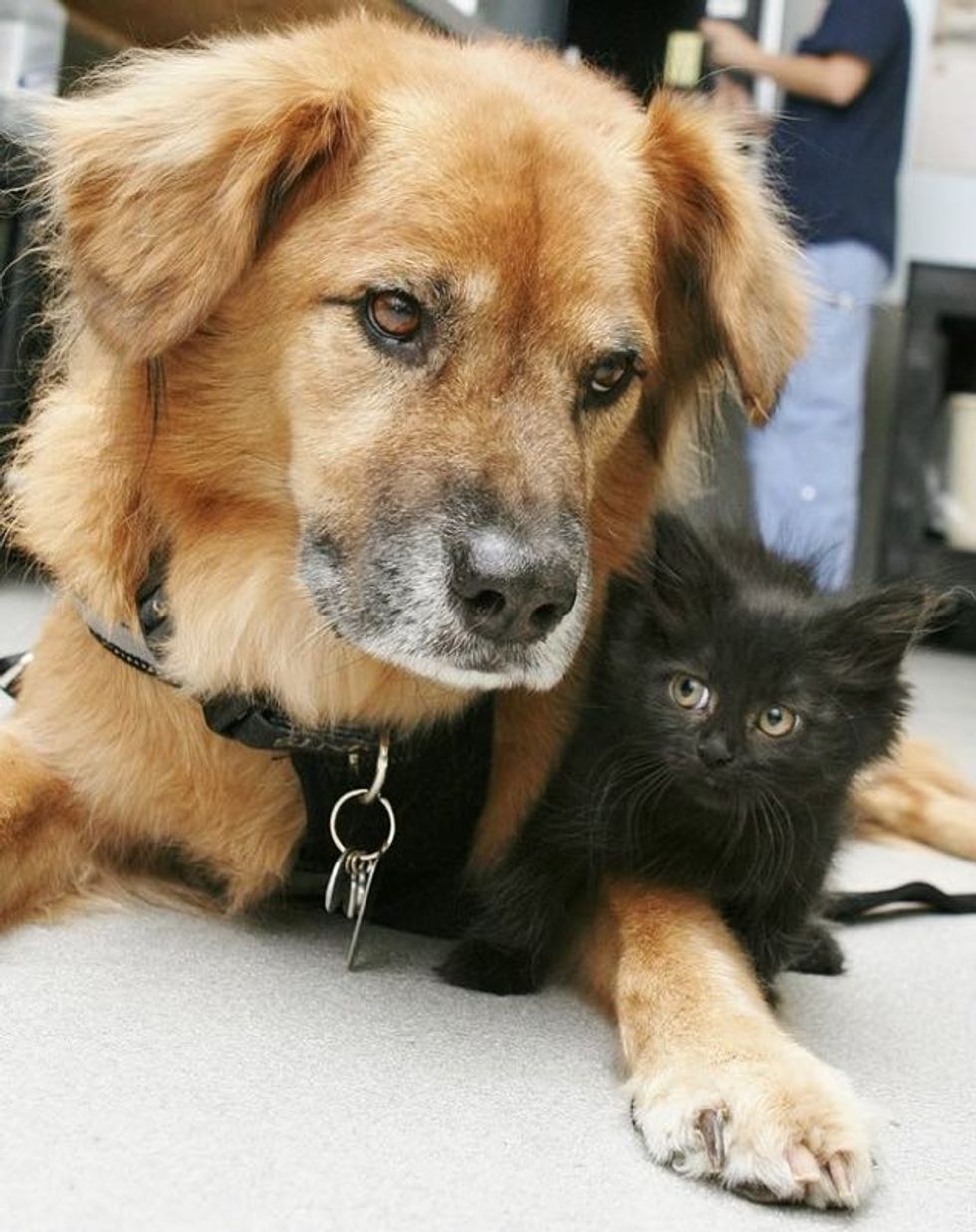 "By socializing kittens with dogs like Boots early in life, we are able to open up an entirely new world of potential home environments to that kitten," the shelter wrote on their blog.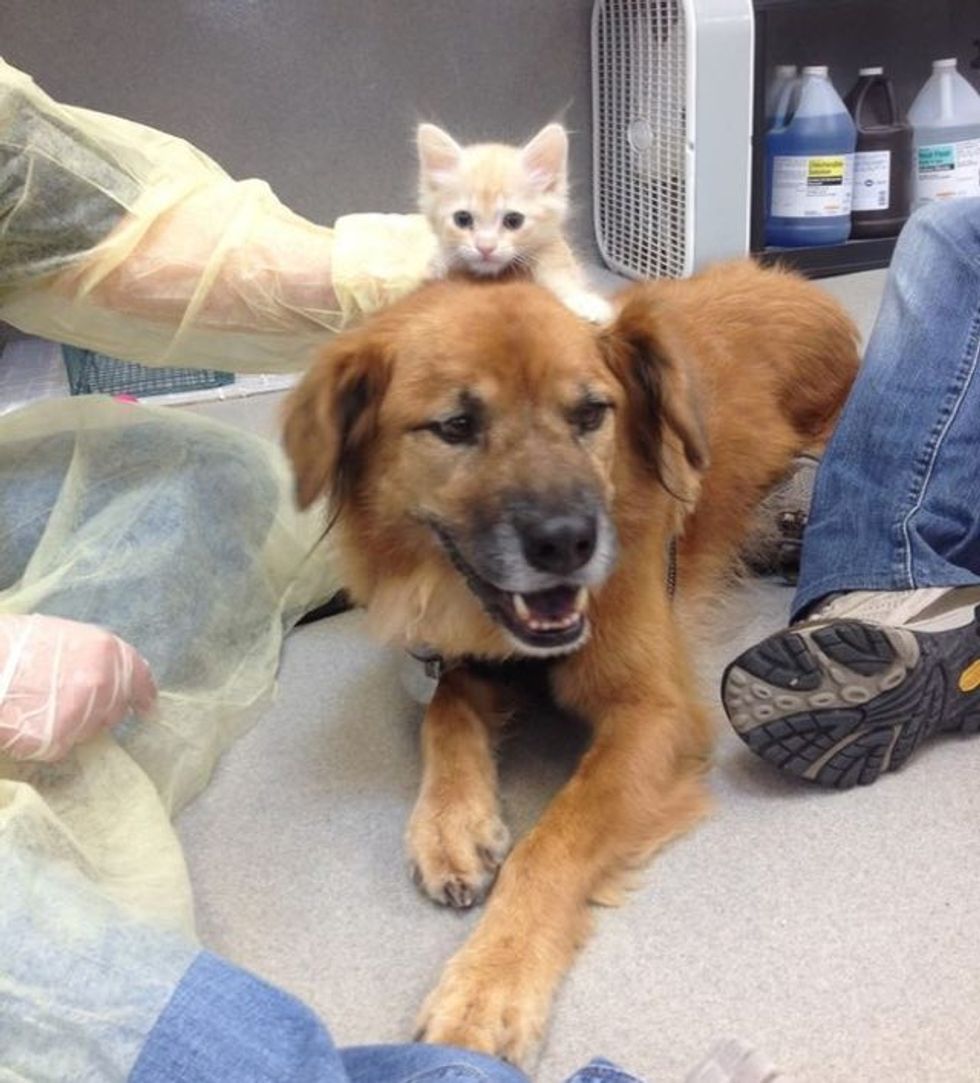 Little cream baby climbs on Boots' back for a snuggle.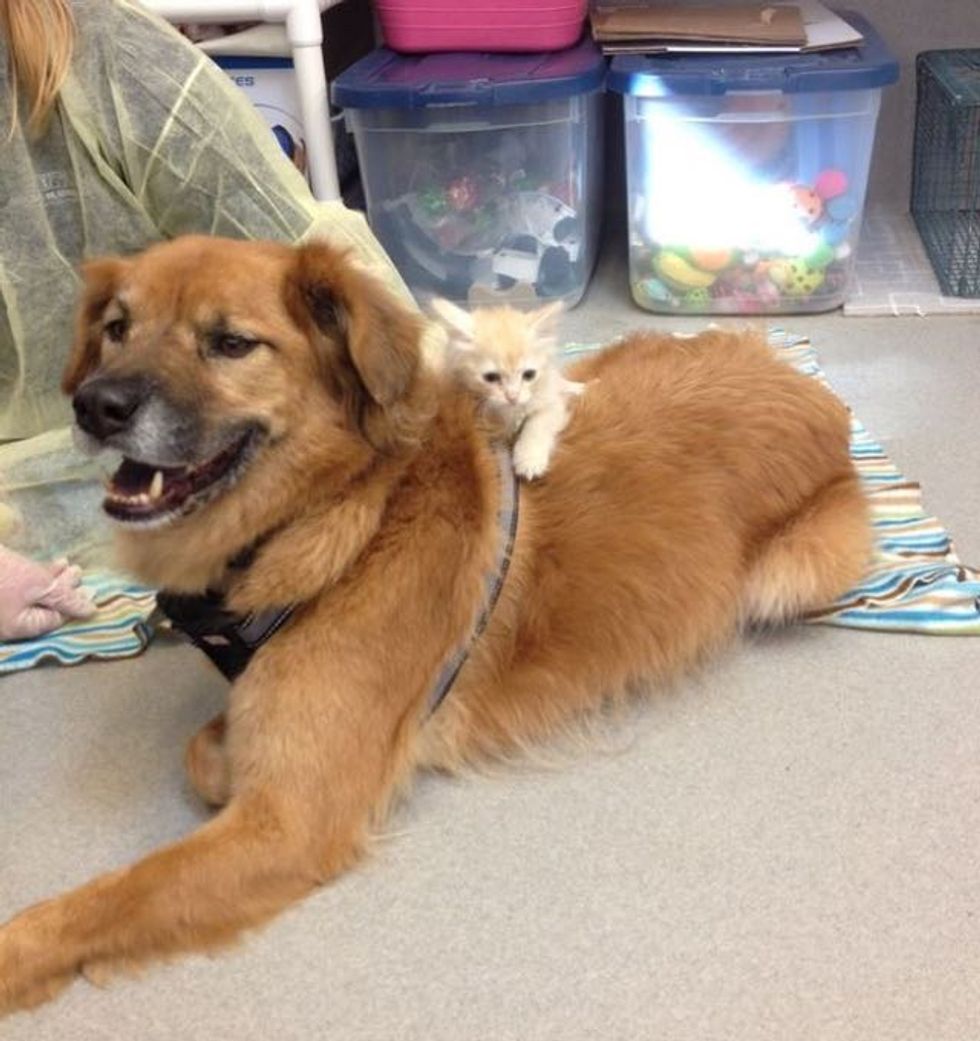 "Are you our mama now?"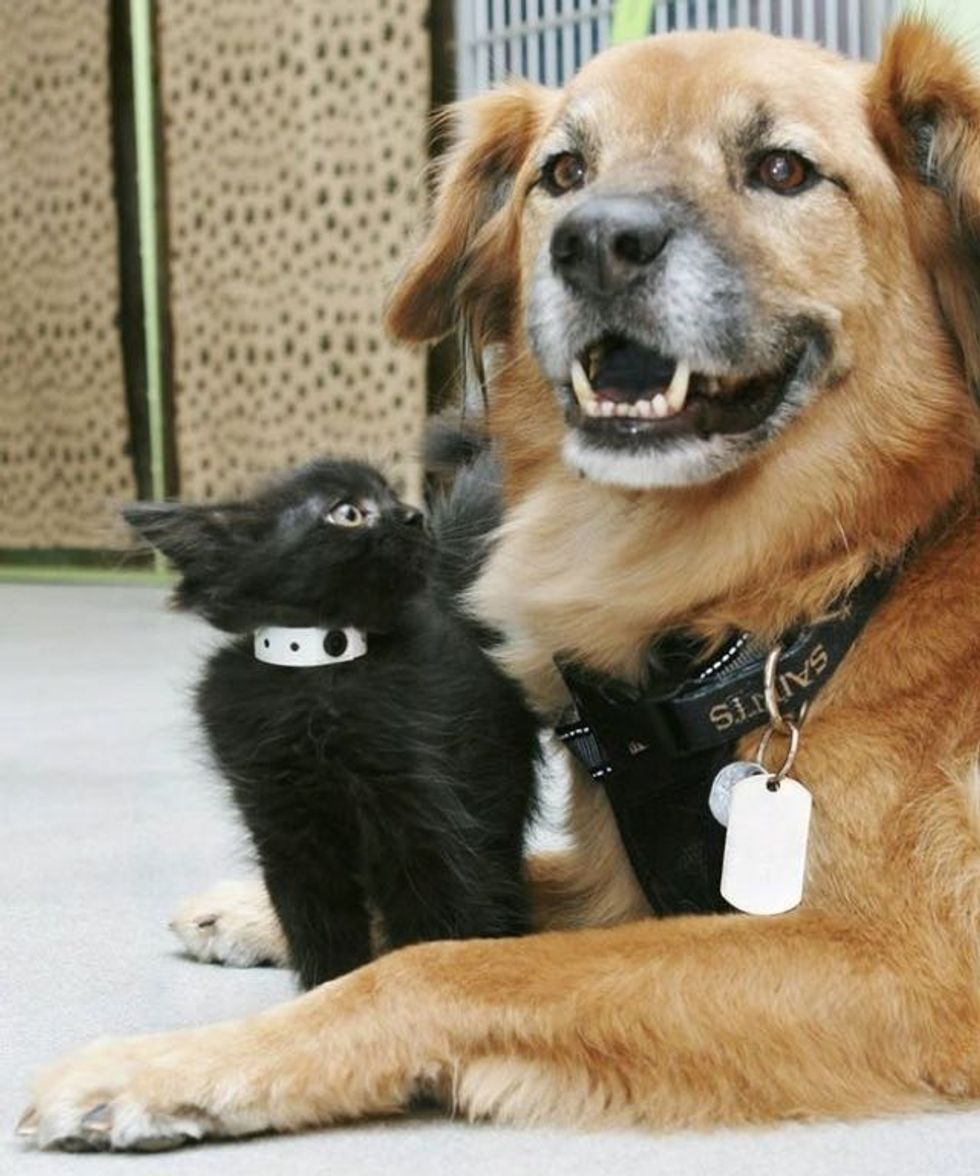 Boots teaches the kittens how to socialize and helps them get adopted.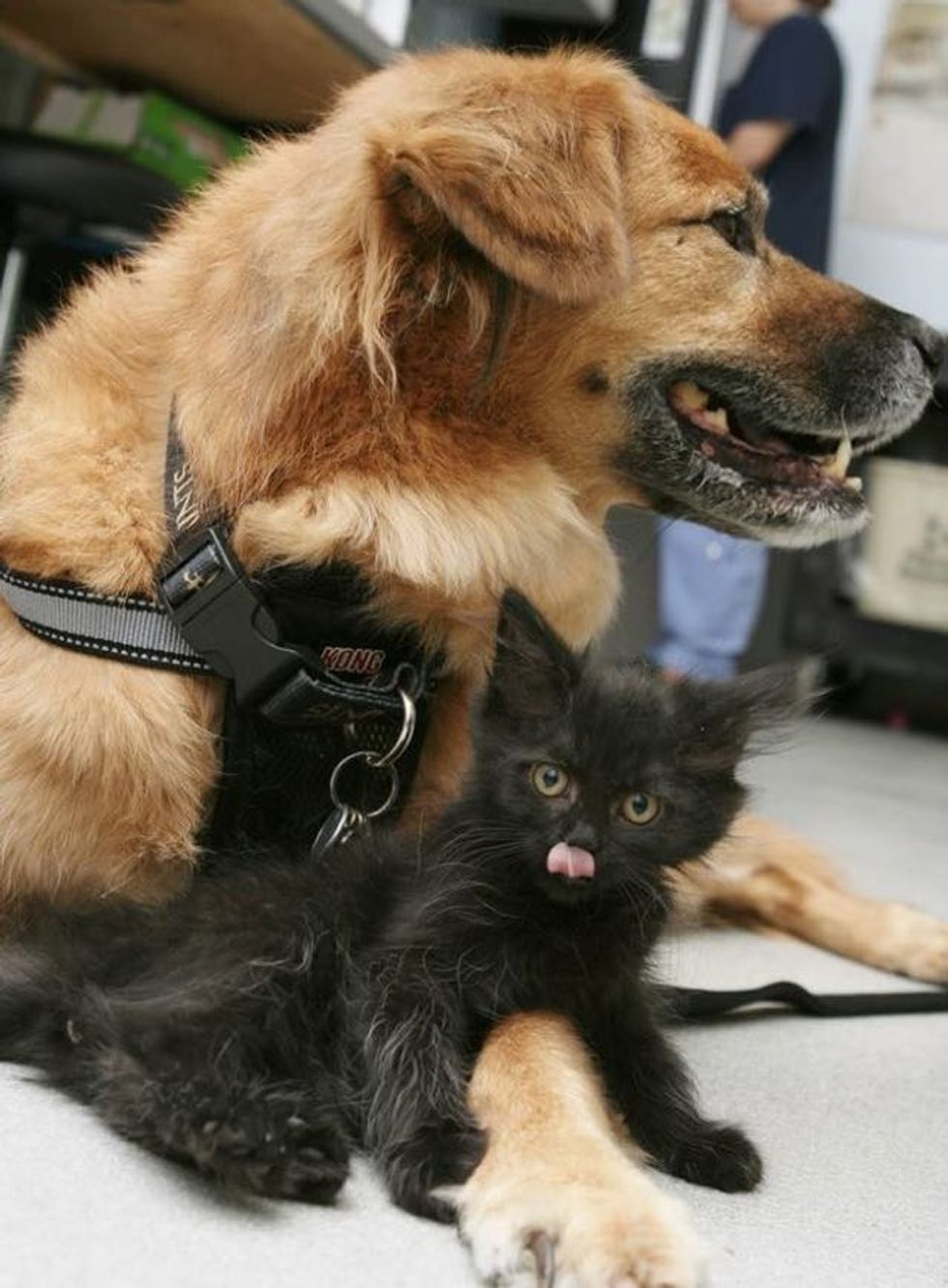 The kitties adore him.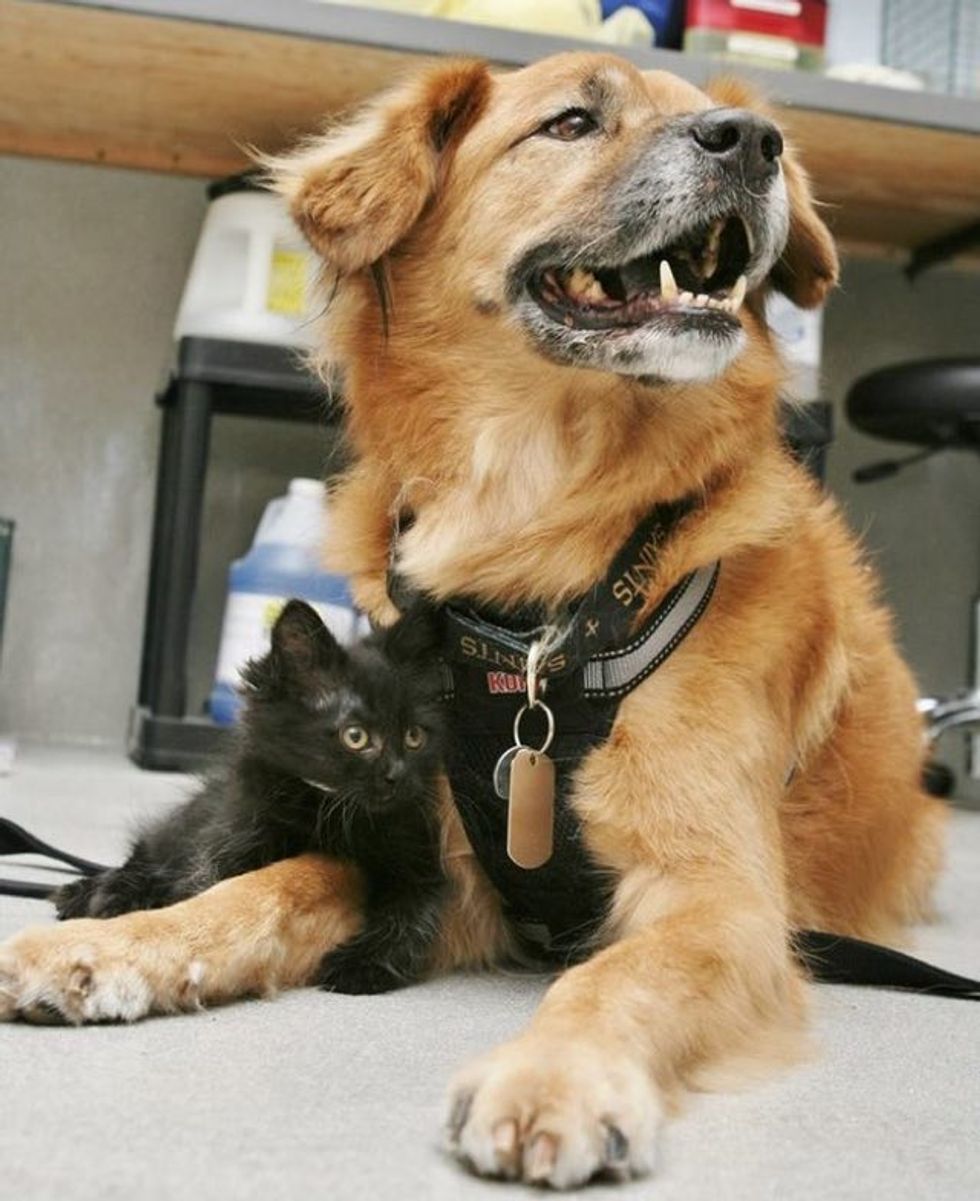 Boots and one of his very cuddly babies.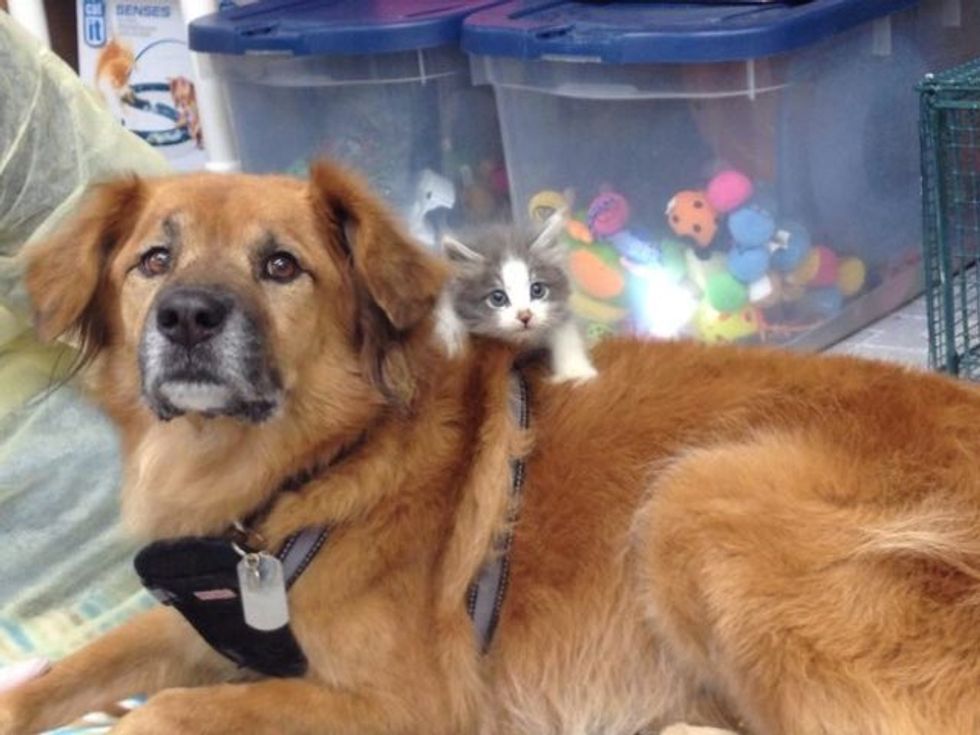 Photos by Arizona Humane Society. Also seen on Buzzfeed.