"My fiancé rescued a one-eyed cat who is so overly attached that she demands sitting at his computer, holding his face and licking his nose… This cat just has so much love for him and attempts to show him this way," said reddit user meow315.
It is like her way of telling him "thank you for saving me."
One eyed kitty gives nose kisses to her human dad who saved her and gave her a forever home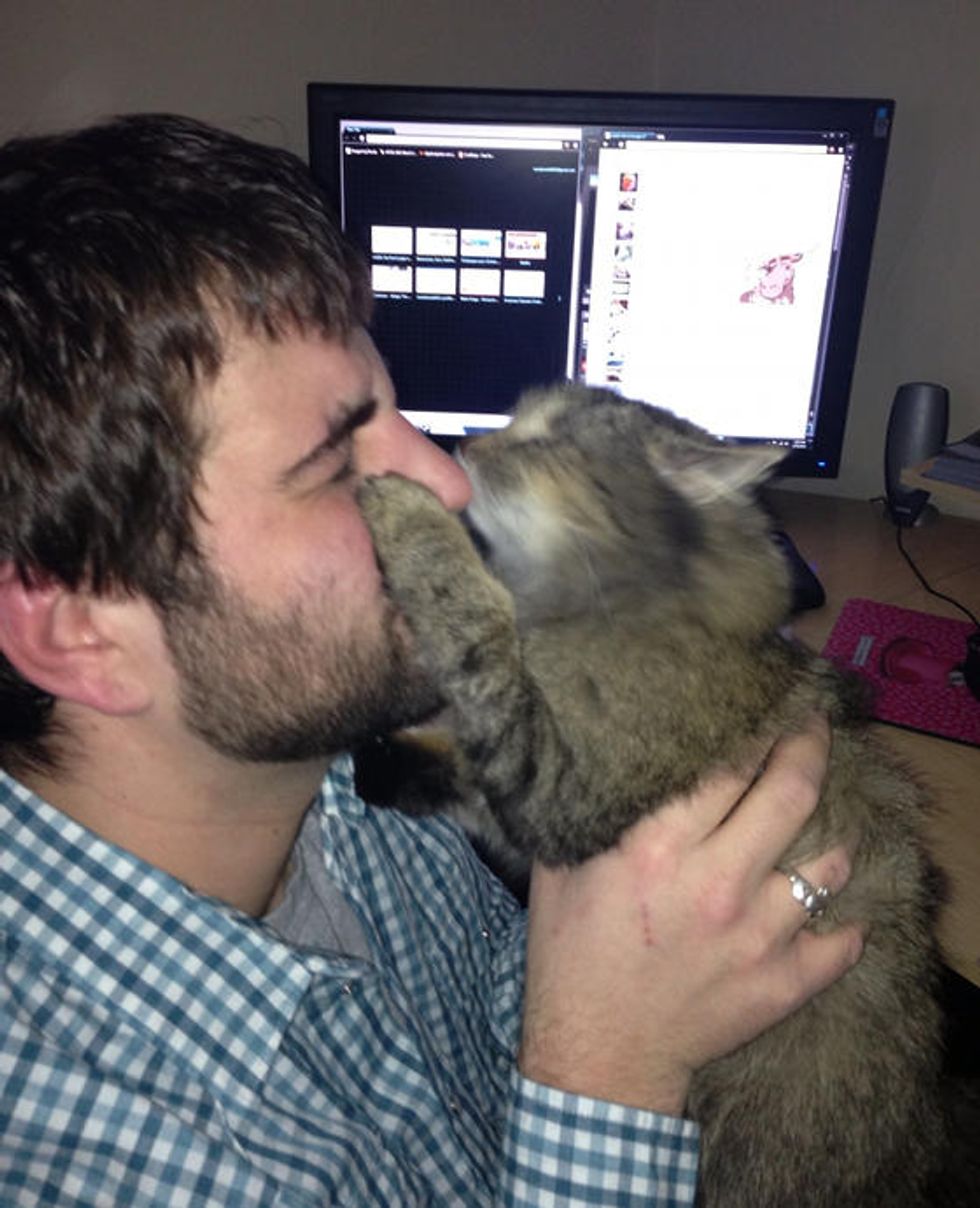 Cuddling with her dad for a nap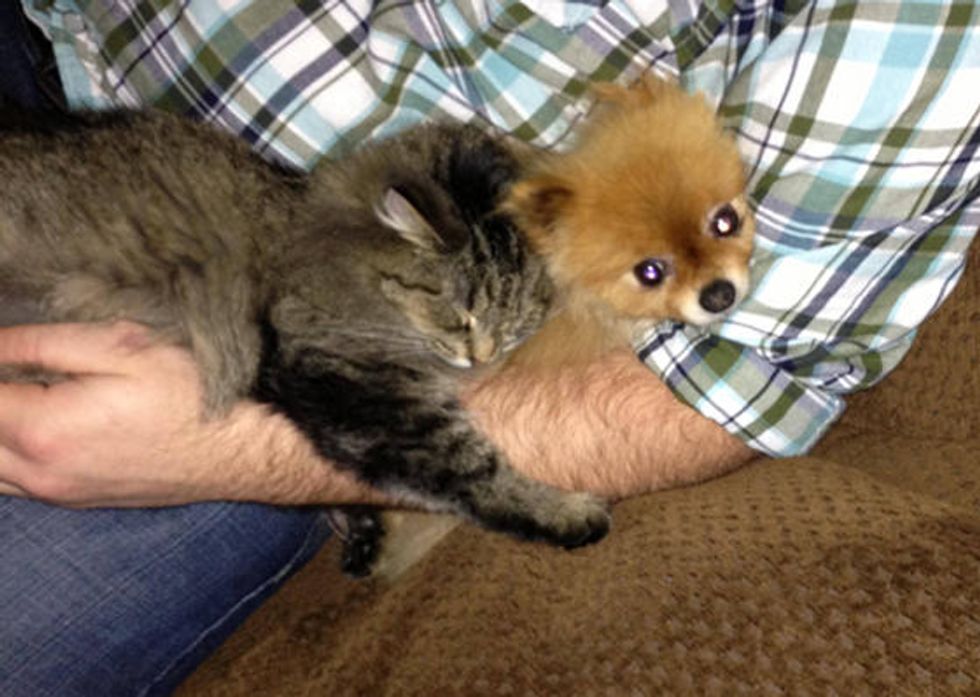 The one-eyed kitty!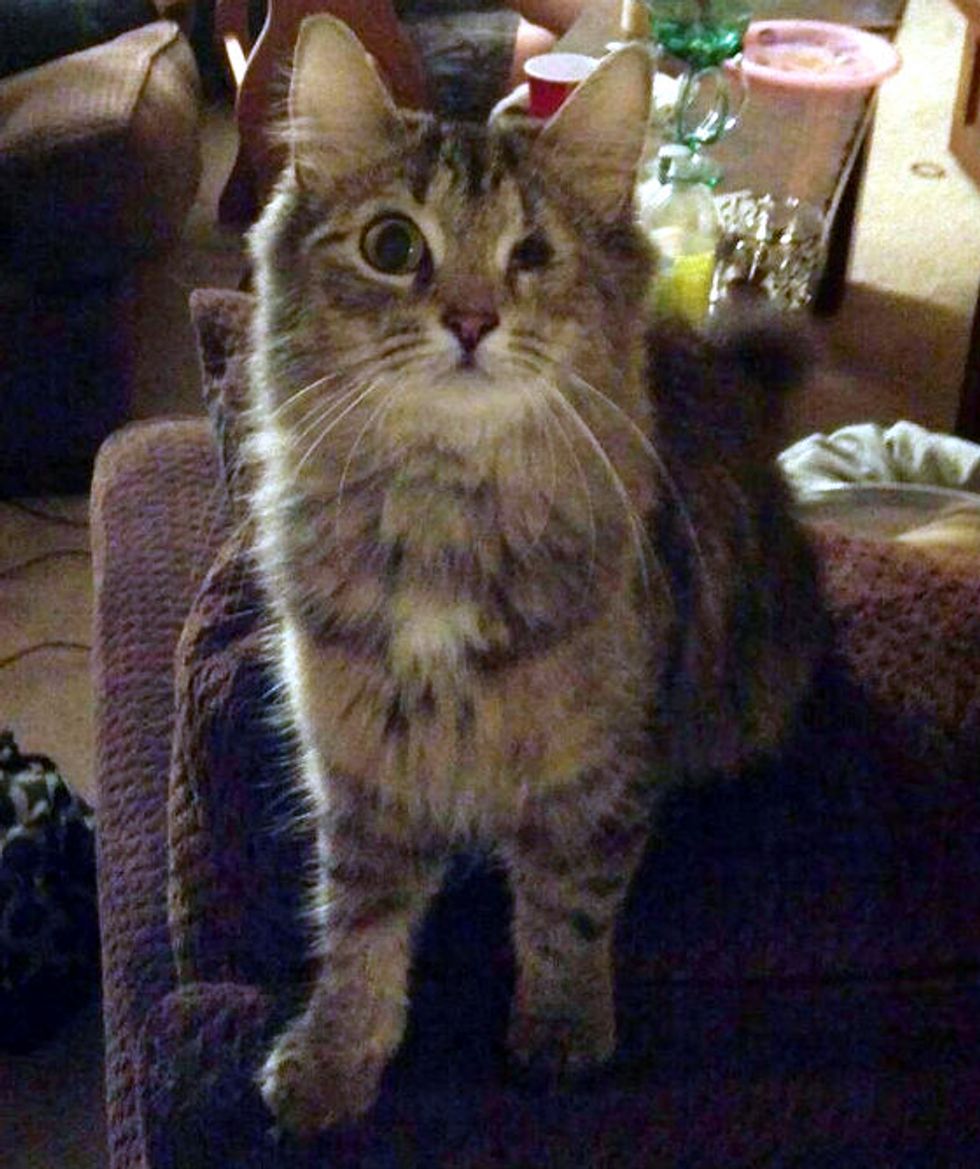 This is how they hold hands in their house now.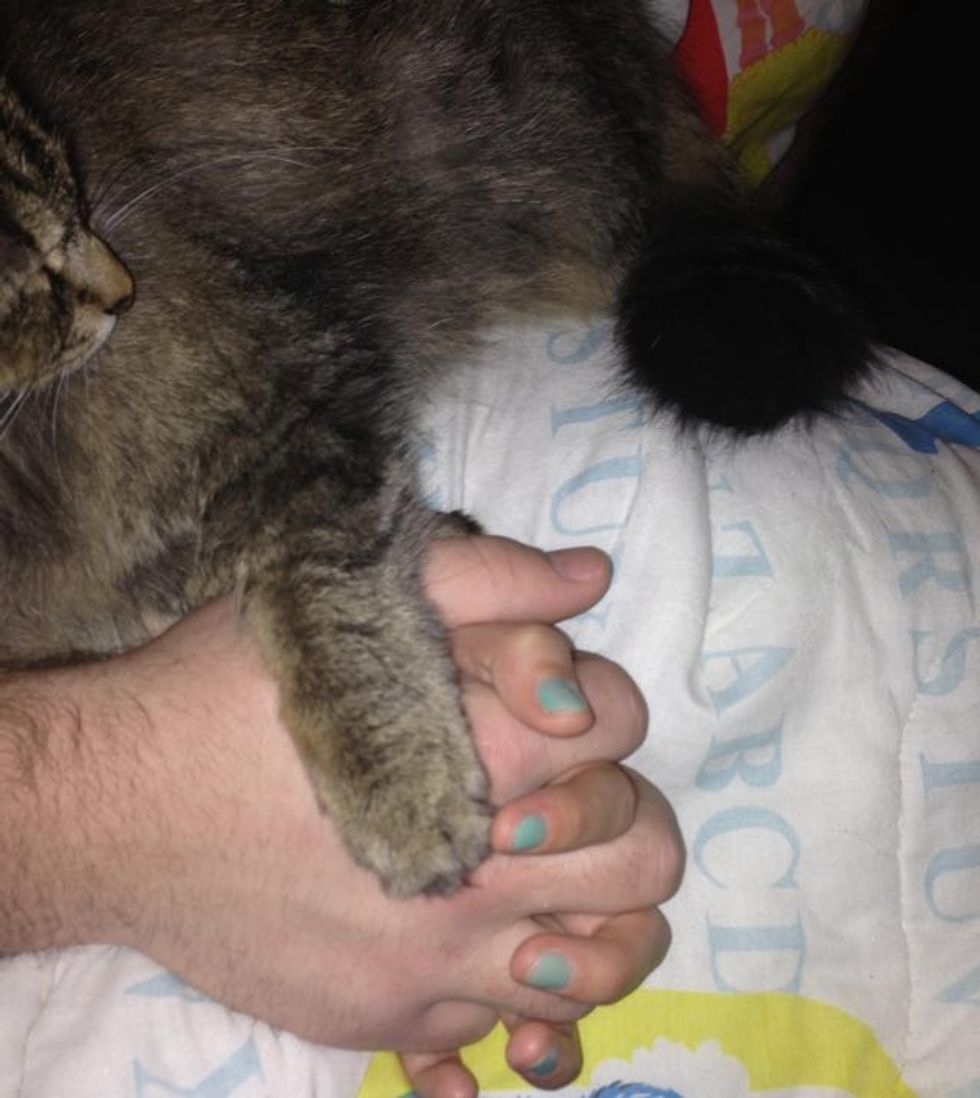 Photos by reddit user meow315.