Meet Oz the cat, who has the purr-fect map of Australia on her nose.
"Wow, this is the most amazing cat we have ever seen," said Anne Fawcett, a volunteer vet who spotted OZ at Royal Easter Show.
Oz was born with a "black splotch" on her nose but it only started to resemble a map of Australia once she began to age.
If you look closely at her chin, the little goatee looks like the southern island of Tasmania.
"There's definitely a little Tassie under her chin. It's a bit more central and probably a bit bigger than the real Tassie but it's definitely there," Dr. Fawcett said.
Meet Oz the cat. She has the purr-fect map of Australia on her nose and chin!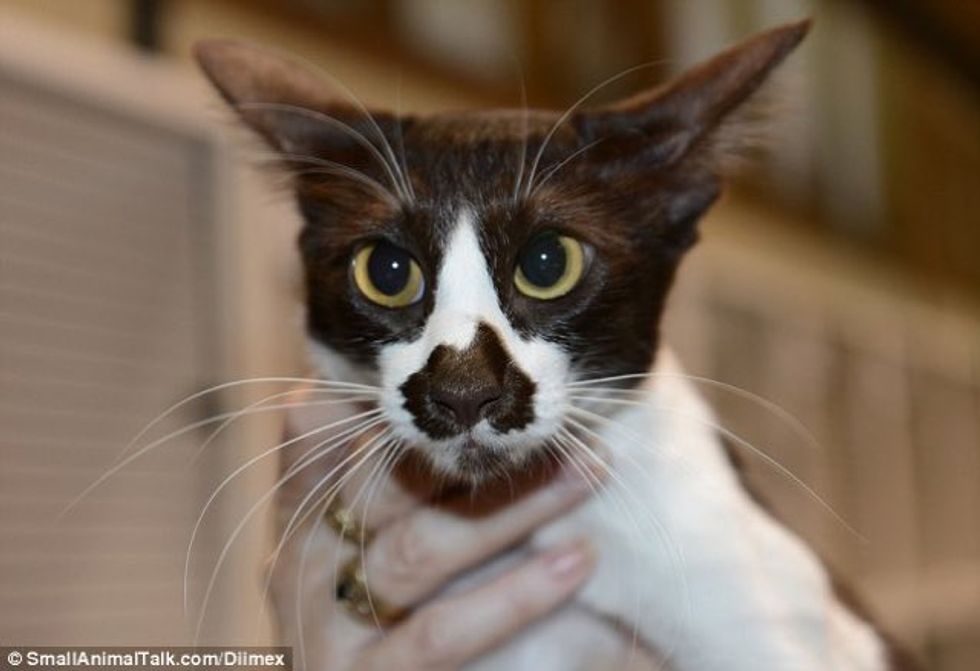 This is Oz at ten weeks old.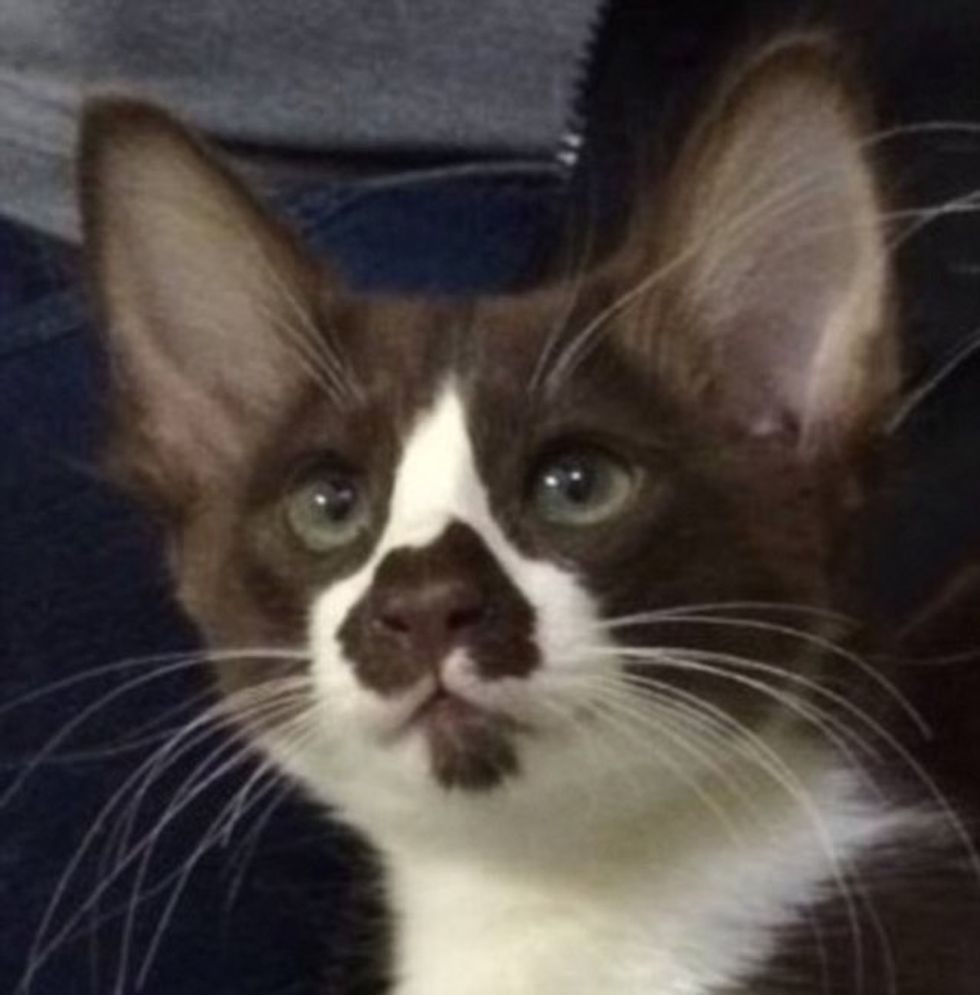 "The map is perfect and she's beautiful. There's a little Great Australian Bight at the base of her nose and you even have a map of Tasmania there!"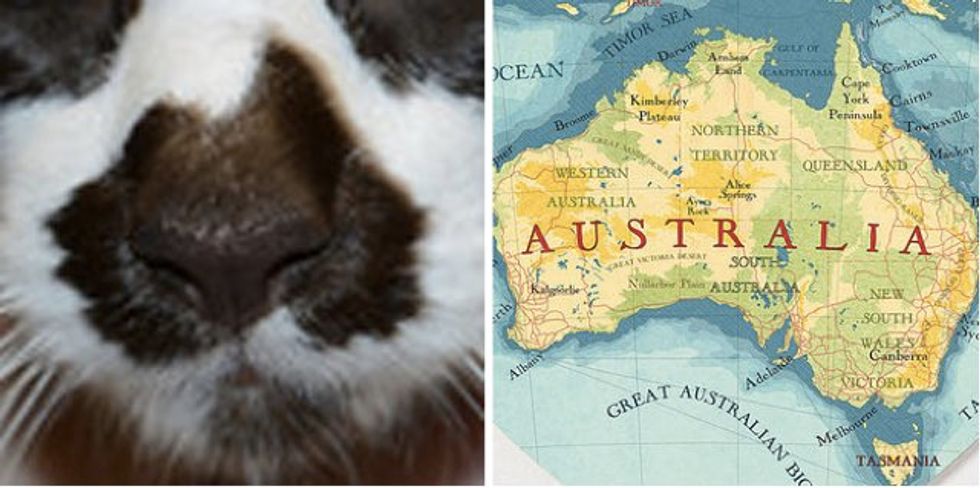 "Oz has the look and the temperament to match. She is a real sweetheart."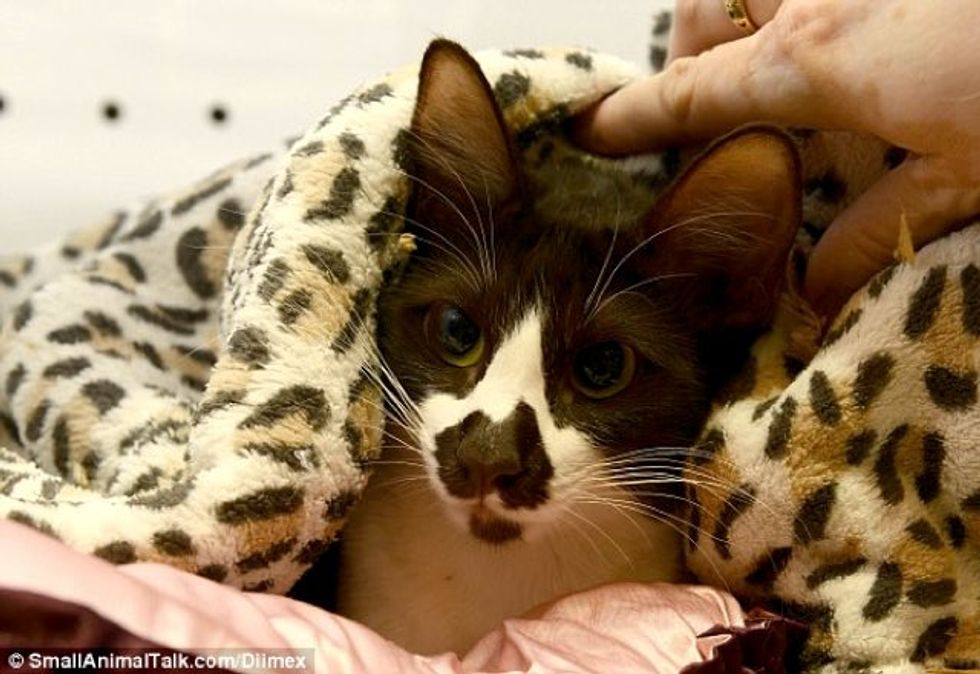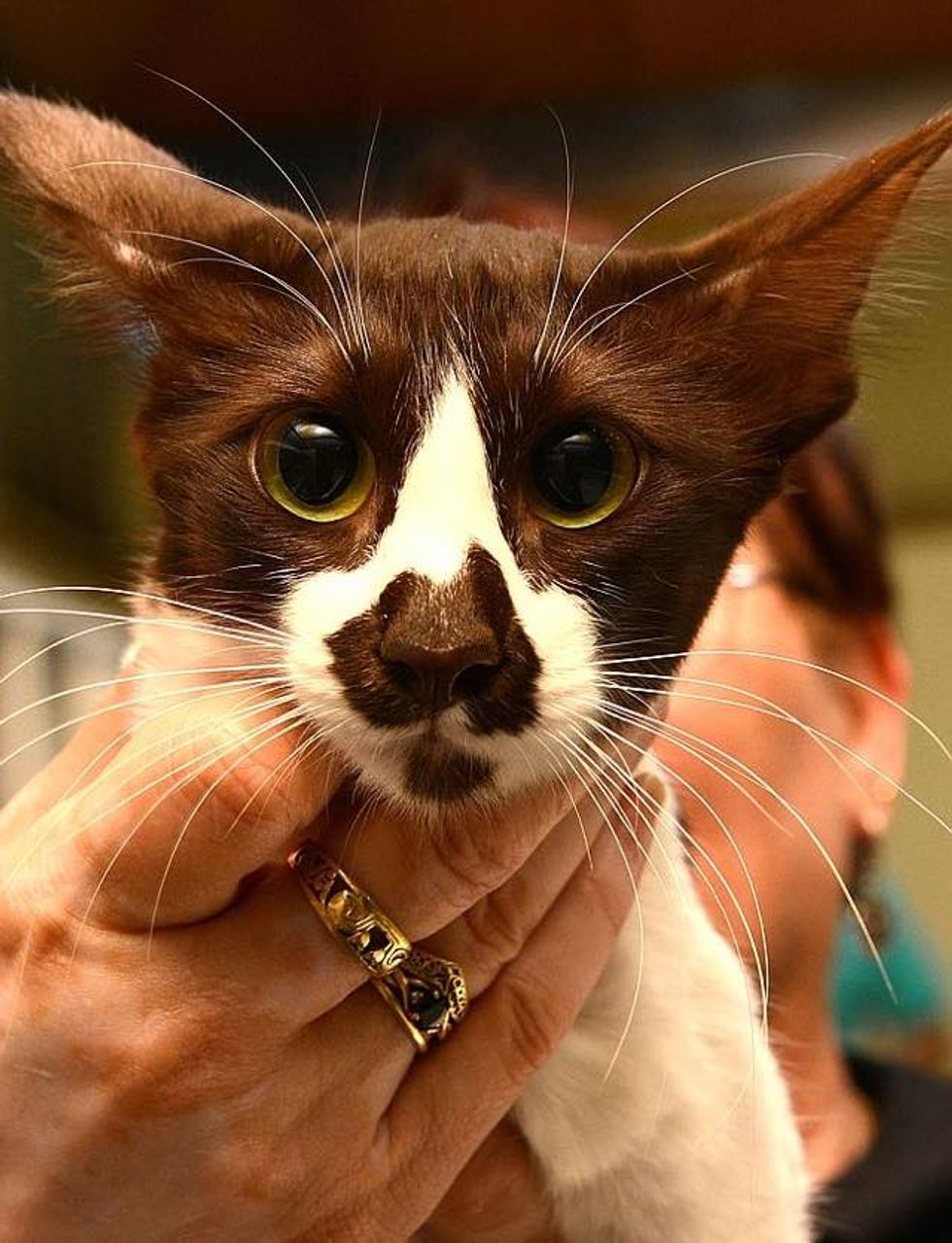 Source: Daily Mail and Buzzfeed. Photos by Small Animal Talk.